Bruce Campbell Reveals a New Director Has Been Chosen to Continue the Evil Dead Franchise
A new movie is in the works and the actor won't be in it, but somebody has been selected to helm it!
By Chris Morse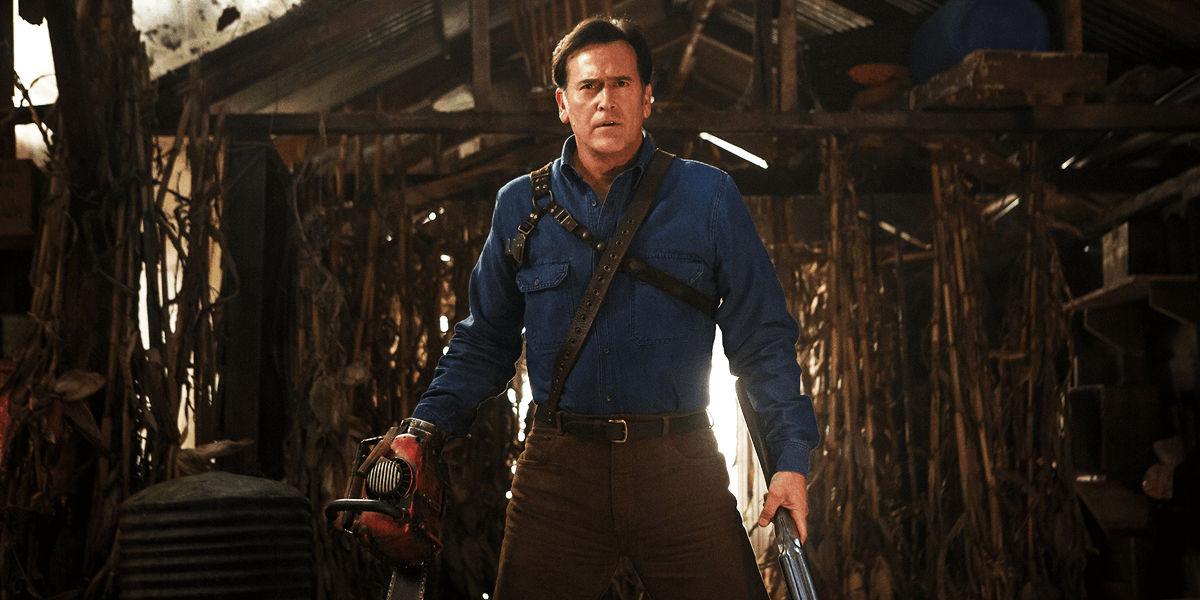 Earlier this month at New York Comic Con, the Evil Dead franchise filmmaker Sam Raimi confirmed a new film was in the works with a new face taking over directing duties. Although Bruce Campbell will not star in the movie per his retirement of Ash Williams, he is on board as producer and offered an update on this upcoming project at the Rock and Shock convention this past weekend in Massachusetts, as reported by Bloody Disgusting and shown in footage from Twitter user Craig Semon.
"It's okay to pass it along to another idiot to try and stop evil from destroying the world," said Campbell, regarding letting his iconic character ride off into the sunset. "One idiot tried – he did pretty good. It's time to let other innocent people with no skills try to save the world. And there's more stories to tell."
"So we think we have a cool premise," he continued. "We have a new filmmaker that Sam Raimi has hand chosen. So he's very involved in it. Will be involved in the story. And we'll try and make sure the actors don't completely suck. And then we're gonna make another one, yeah. There's lots of stories…creepy books…lots of people to torment."
One key detail that was missing from this discussion is just who that new filmmaker is. It would appear that Fede Álvarez won't be returning to continue on with a follow-up to his 2013 film, but rather a new face altogether has entered the fray. We'll have to wait and see who will next be taking on Evil Dead, but the fact that this thing is actually moving forward is quite encouraging.
As usual, we'll be sure to keep you posted with all the latest news and updates here on Dead Entertainment. Stay tuned!
This weekend @rockandshockusa, #BruceCampbell said there will be another #EvilDead movie but not with #Ash & not with @GroovyBruce pic.twitter.com/k9PGe367O8

— Craig Semon (@CraigSemon) October 16, 2019