Top Five Favorite Kane Hodder Roles That Aren't Friday the 13th
By now, it's no secret we have a big fan of the horror actor here.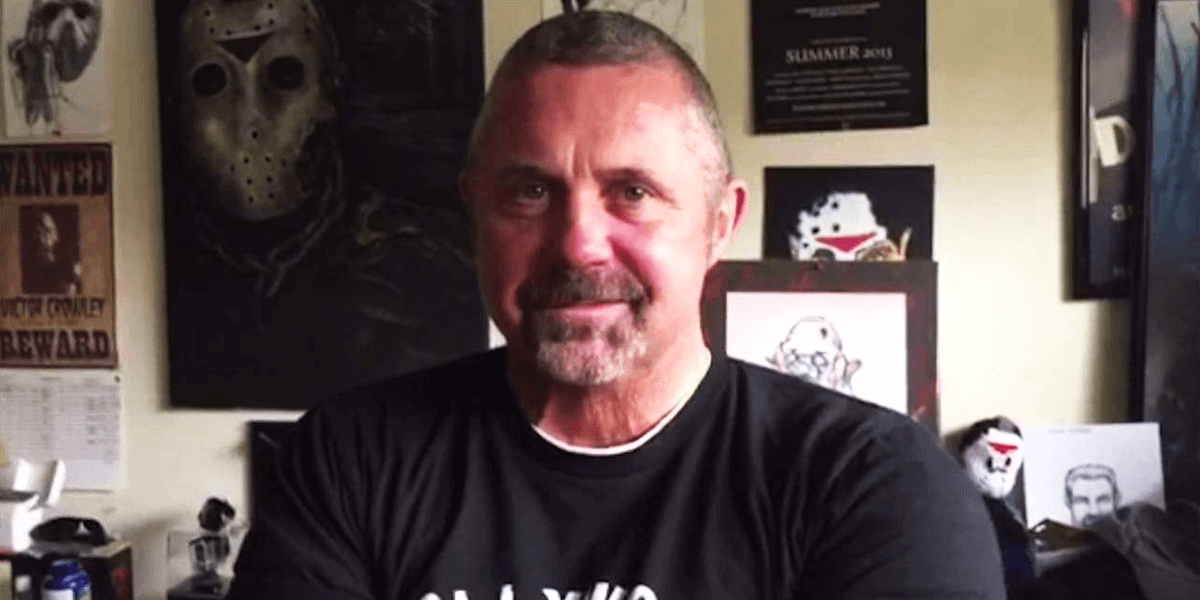 There is no better way to celebrate the personal milestone of contributing 100 articles to a site than having it be one about the subject of my very first piece published back on June 13th, 2018.  To some, 100 contributions may not sound like a big deal worth celebrating, much less warranting its own article, but over the last year and change, it has been quite the fun ride as well as a great learning experience alongside my fellow contributors at Dead Entertainment.
My first submission was the review of the hilarious The Killer & I DVD that featured Kane Hodder and his author, Mike Aloisi. When Kane isn't terrifying people in horror movies, he is traveling the world terrifying Mike. This was a project the pair worked on and released in 2015. In it, fans get to observe a mischievous and comical side to the actor that, unless you have fallen victim to one of his pranks, you might not have known even existed.
Hodder's name is synonymous with horror, so I couldn't think of a better way to honor my 100th article than to explore my personal top 5 favorite, non-Friday the 13th roles of his.
5. Ed Gein: The Butcher of Plainfield - Ed Gein/BTK - Dennis Rader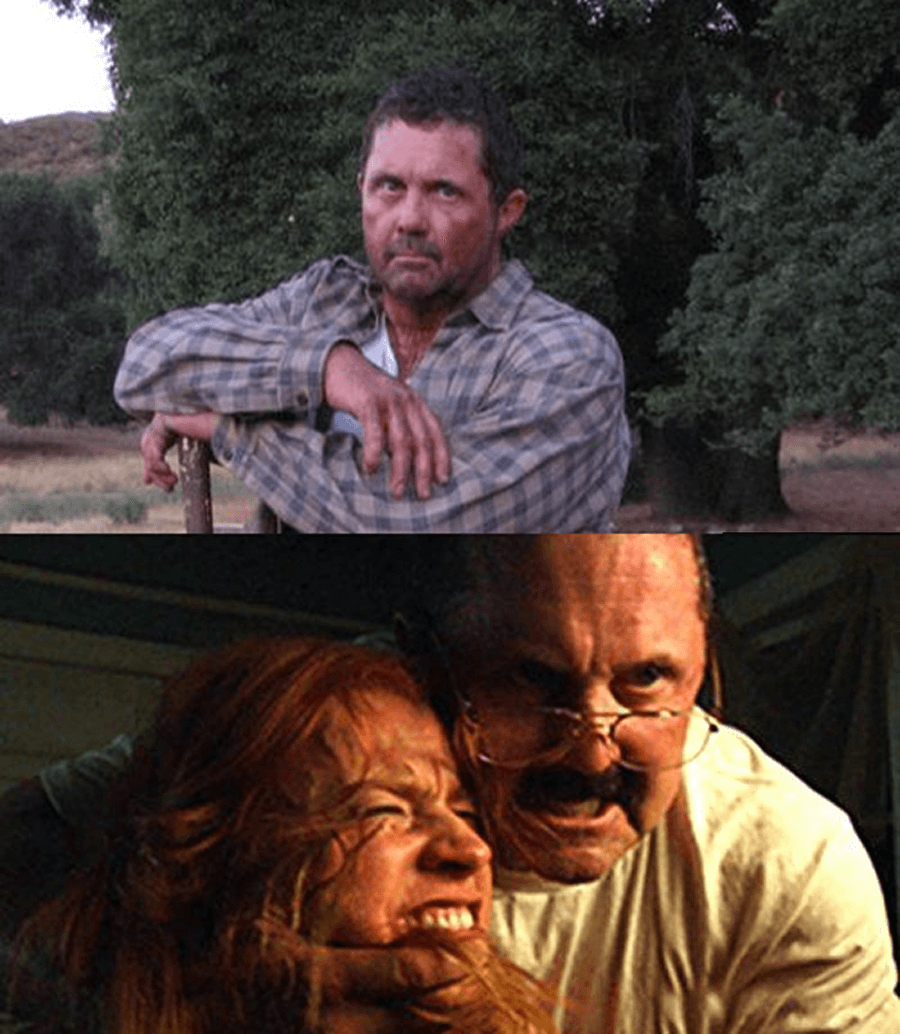 I had to pair these two since they are similar in the sense that they are both based on true events. Playing a supernatural killer like Jason Voorhees or Victor Crowley is one thing, but being able to instill fear without voice or facial expressions is another. Kane has mastered that talent, hence why so many adore him as his iconic slasher characters.
For these two roles, Kane removed the masks and we see him utilizing his face and voice to excel in the roles of Gein and Rader. He is the first to admit he has never had any formal acting training, yet he successfully pulls off both characters well.
As Gein, he was a menacing character and seemed to stay mostly in that dark, essentially creepy demeanor throughout the film. While he doesn't resemble the tiny, frail Gein, his violent performance more than makes up for it.
This is opposite as he portrays Rader. He does resemble the killer and we see him switch from sadistic torturer to happy family and church man effortlessly. The facial expressions paired with the anger and brutality in scenes is fascinating to watch. Not bad for someone who began their career as a stuntman. I recommend checking out both of these films to see how mesmerizing Kane is out from behind a mask.
4. Old 37 - Jon Roy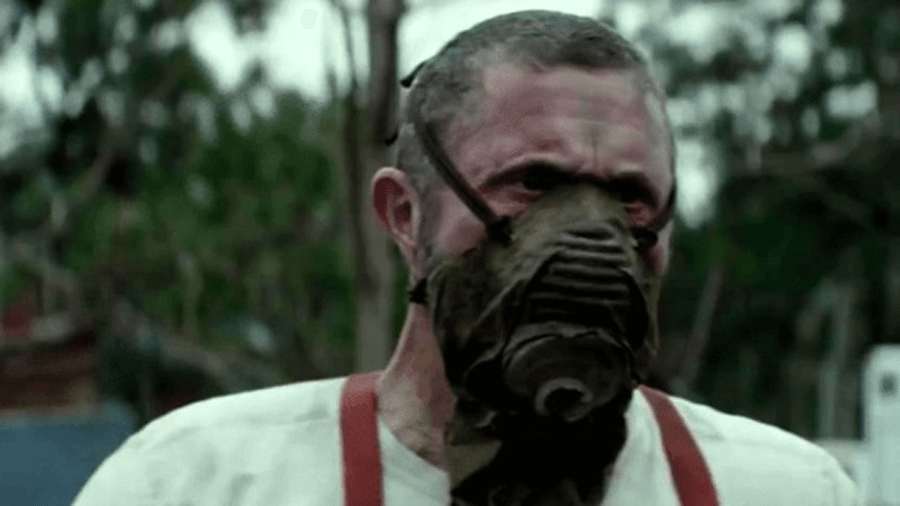 Don't worry, they're paramedics. Kane is no stranger to appearing in films with Bill Moseley. The two have starred together in many features and when their characters work closely together, you can sense the chemistry and respect they have for each other.
Old 37 tells the story of two brothers (Hodder/Moseley) who, with the assistance of a police scanner, listen for emergencies then race to the scene before the real paramedics show up. Despite the low budget (this was a crowdfunded film) and mediocre script, you would still enjoy this if you are a Hodder or Moseley fan.
Kane is his familiar self in a non-speaking role, his face semi-shielded by a mask that hides his disfigurement. As they kidnap unsuspecting crash victims, they are performing some sort of payback for an incident that you only find out through flashbacks as the film chugs along. It isn't the greatest of movies, but just seeing the improvisation from Moseley and Kane's cooperation with that makes up for it.
3. Exit to Hell – Sheriff Sickle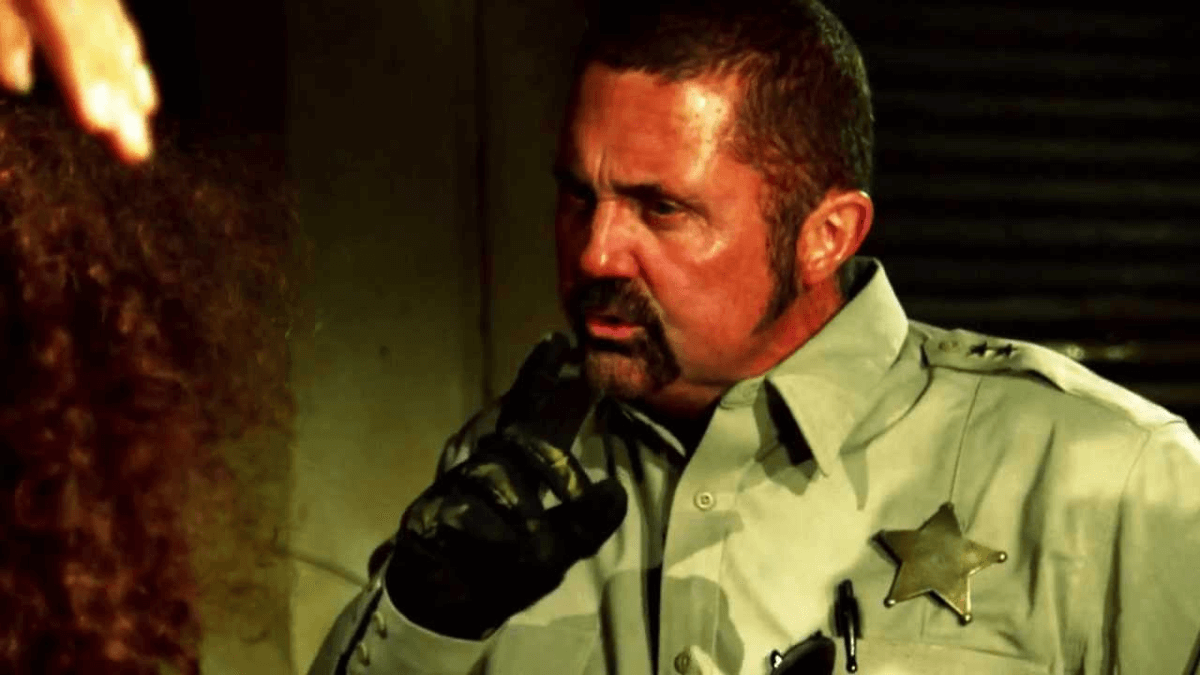 Justice is always served up. If you enjoy grindhouse-style movies, Exit to Hell will be right up your alley. It's no surprise Kane plays a badass cop who rids his small town of riffraff that descend upon it to cause trouble. He rules Redstone with an iron fist, or should we say a sharp sickle?
In addition to his savage discipline, he delivers some great dialogue. Most notable is his screen time with scream queen Tiffany Shepis. In addition to the violence, mish-mash photography, and filming location that contributes to the grittiness of the film, Hodder delivers witty phrases and has a certain cockiness that you can't help but admire. It's a great role for him and although you have witnessed this level of brutality from him in other parts, he does so without a mask.
2. Exit 33 – Ike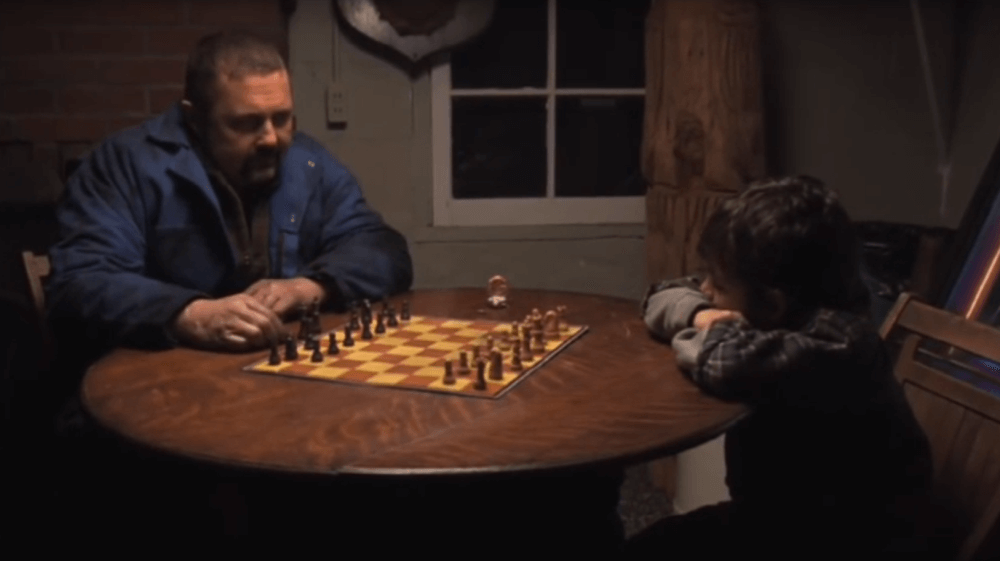 One role I have always enjoyed of Kane's is the 2011 lesser-known film Exit 33. Owner of Ike's Last Chance Gas station, Hodder is a single father who serves up his secret-recipe jerky for customers. It doesn't take long to see that barbaric side of Ike as he fancies capturing beautiful women when his son expresses his fondness of their eyes.
Despite the bloodshed and brute force of his vicious attacks, you can't help but be empathetic towards the Ike character as his story is revealed, which he attempts to use to justify his actions. It is wonderful to see the interaction between Ike and his son and it really isn't until towards the end of the film that what we thought was going on the whole time really wasn't. It also has one of my favorite Hodder lines from the film, "Careful, there's a lot of freaks out there."
1. Hatchet Franchise - Victor Crowley/Thomas Crowley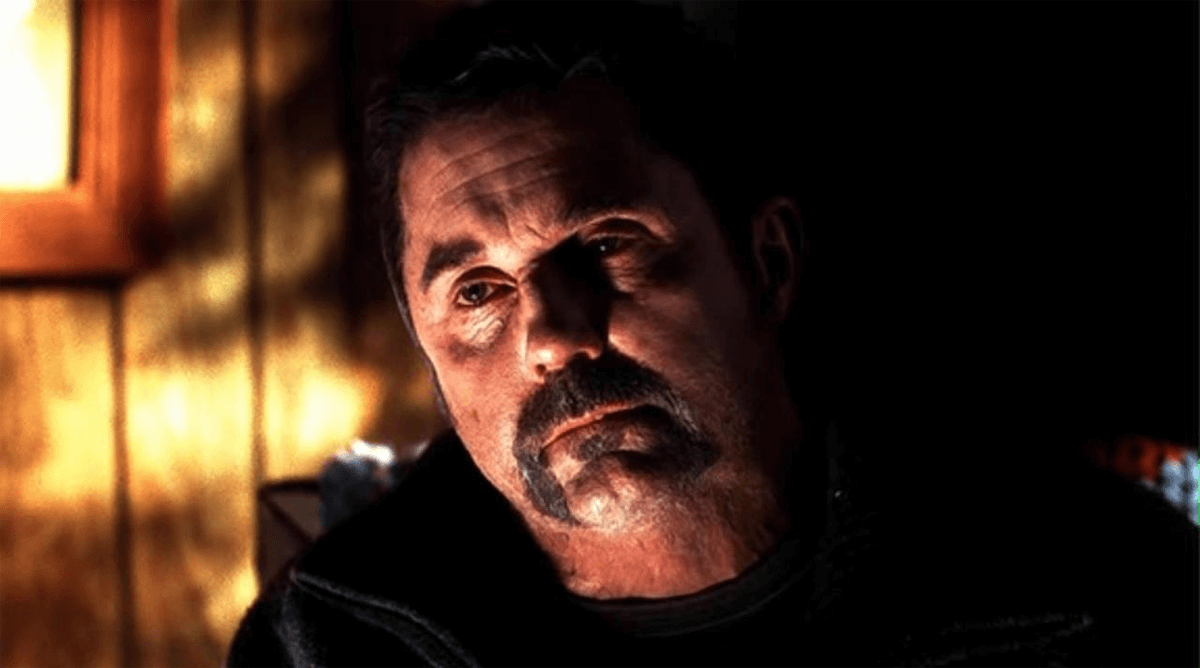 When Adam Green cast Hodder as the disfigured face of his childhood monster Victor Crowley, there's no denying it revitalized the actor's career. Undeniably, he will always be known as the man who played Jason Voorhees four consecutive times and, to some, the one who portrayed him the best. Nonetheless, fans have rallied behind his role as Crowley since 2006.
The Hatchet series is famous for its over-the-top brutal kills of trespassers by the hand of Victor, who is just protecting his beloved Honey Island Swamp. In addition to playing a hatchet-wielding supernatural monster, he also appears as Thomas, Victor's dad.
Thanks to Adam, this opportunity allowed Kane to deliver an emotional performance as well as other scenes that he himself has said he would never have imagined doing if it wasn't for the filmmaker. These scenes demonstrated that he was capable of taking on more dramatic character roles when given the opportunity. The brutality and creativity of the kills, accented with some equally entertaining humorous moments, makes Victor/Thomas Crowley one of my favourite Kane Hodder roles.
If these films are not your cup of tea, be sure to check Kane out in some of my honorable mentions: Holliston, Shed of the Dead, Smothered, and Almost Mercy.
Must-Watch: To Hell and Back: The Kane Hodder Story
If you are a Kane Hodder fan, there's a pretty great chance you have already watched his documentary, To Hell and Back. Containing interviews with his peers, fans, friends, and family, it is one project of Kane's that will definitely leave you with a tear in your eye.
The actor breaks down while telling the story of the fire accident that left him horribly scarred and how he fought back from his deathbed to become a fan favorite at conventions around the world. His industry peers speak highly of him and the respect for the stuntman-turned-actor doesn't falter. Even if you are not a horror fan, To Hell and Back is a poignant story about what you can achieve with determination and perseverance.
Must Read: Unmasked: The True Life Story of the World's Most Prolific Cinematic Killer
The above documentary came after the release of his autobiography, Unmasked: The True Life Story of the World's Most Prolific Cinematic Killer. Written by Kane and Michael Aloisi, the book includes in great detail the actor's younger years growing up on an island, having to endure appalling bullying, his start in stunts, the fire stunt that almost killed him, and how he became Jason Voorhees.
The book also delves into subject matter that others may not expect to be included in a biography. It's not all nice and success, but to read it gives you more admiration for him. It's definitely an inspirational story and anytime you meet him and mention his book, he happily will tell you stories from it.
---
While this is not a comprehensive list of Kane Hodder's career, it is safe to say it provides a peek into the variety of roles he has been associated with over the last four decades. With or without a mask, Kane can easily play a menacing character on-screen. He enjoys assuming a role that he needs to portray with passion and perfectionism, yet still finds the time to have fun while doing so by ways of pranking his co-stars or terrifying them while they are about to be his victim in the upcoming scene. With an impressive 135 acting credits to his name, there is bound to be something everyone will enjoy.
Off-screen, Kane is one of the nicest in the horror genre you will meet. He is consistently on the convention circuit all year long and all around the world. I will end this special 100th article with a demonstration of how fun the actor really is.
I had the honor of meeting him again last month at Frightmare in the Falls. After signing things, he obliged the one favor I had asked of him: play with Mezco's Jason Voorhees Burst-a-Box while I tape him. If you know Kane at conventions, you know he did so happily so here it is.
A special thanks to all my co-writers here at Dead Entertainment. It has been a fun ride, and educational as well. I have learned so much from all of you and feel very honored to be on the team.