Victor Crowley Returns with New Comic in Time for Halloween
It's a good time to revisit Honey Island Swamp via three creepy tales.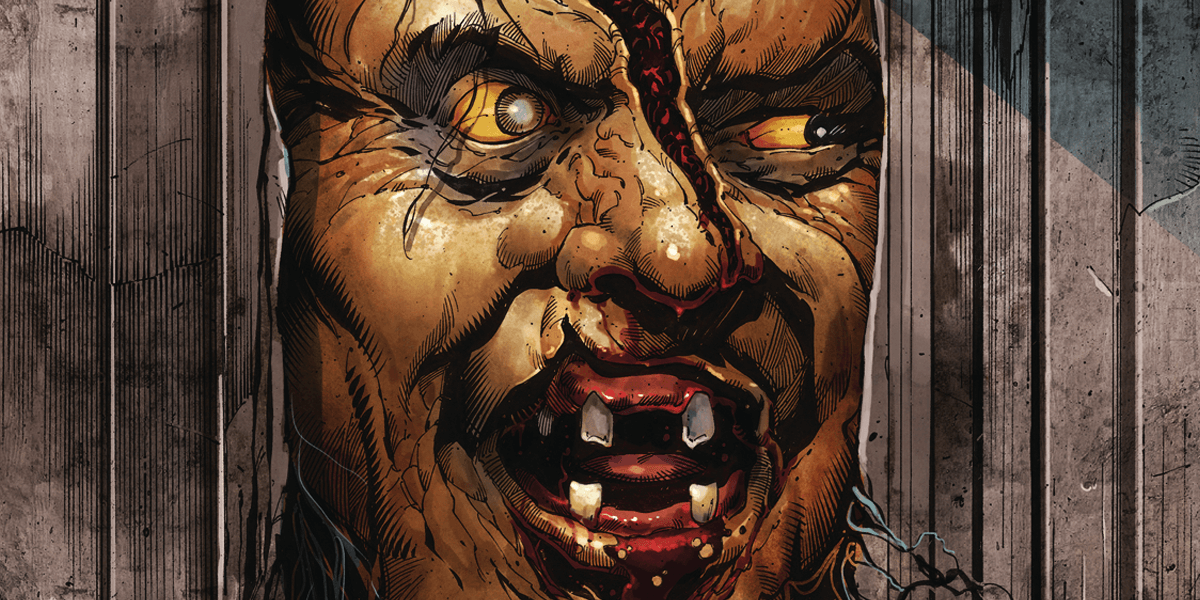 Fans of Adam Green's Hatchet franchise will soon be able to own the latest Victor Crowley-inspired comic book. Available in five variant covers, ranging from $12 to $16, or $50 for the set, they are available for pre-order now on Ariescope.com. Having a release date of October 9th, each copy you order from the site comes autographed by the filmmaker himself.
The comic consists of three stories involving the swamp slasher, "The Following," "In The Company of Freaks," and "Gourd to Death." Included as a bonus are various holiday-themed activities, Victor Crowley style. The covers range from Victor posing with trick or treaters to a parody of The Shining, with the slasher peering through a slashed door.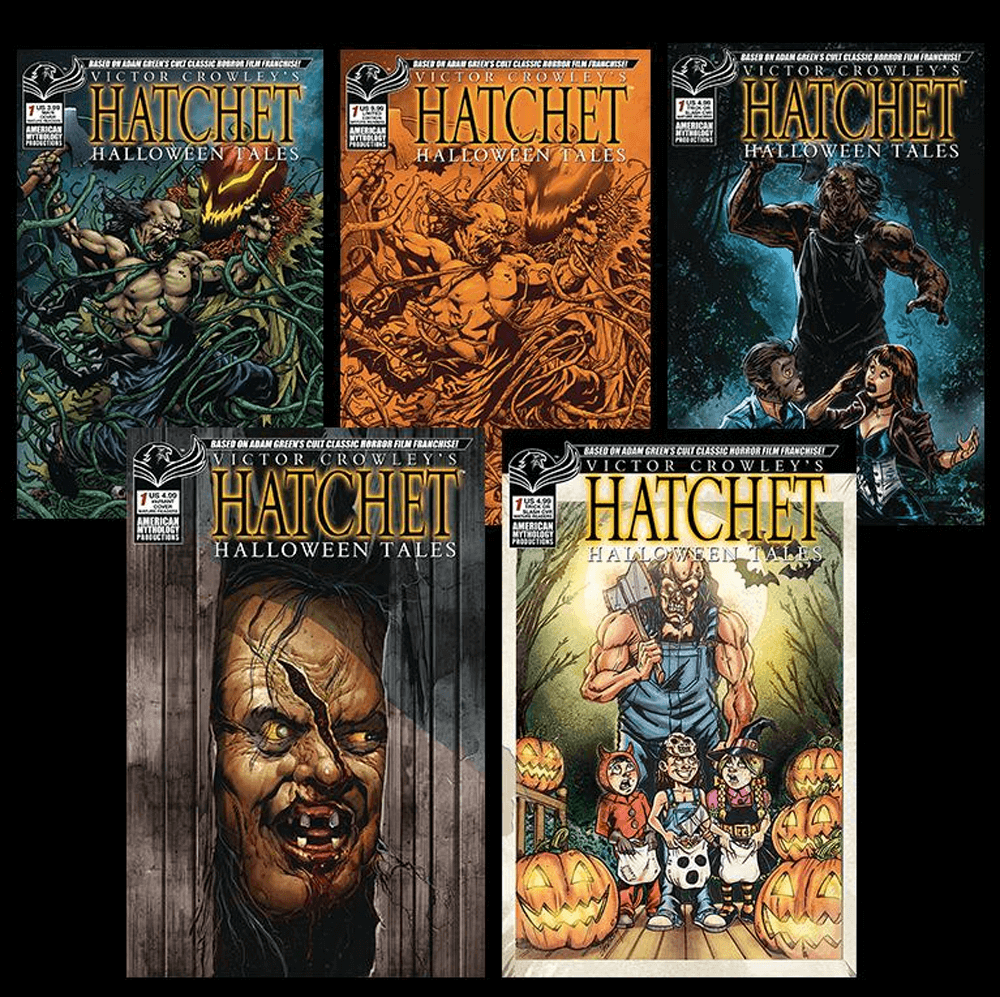 The Hatchet fan base has grown since the first film resurrected Kane Hodder's career in 2006. After a freak accident involving a fire and a hatchet, young Victor Crowley (Hodder) made it his mission to kill anyone who ventured into his swamp.
Four films and a collection of unique merchandise later, the franchise has undeniably grown in popularity over the years. Adam has done an incredible job telling the story of Victor and has included an impressive array of iconic guests to face the swamp slasher, including Robert Englund, Derek Mears, Danielle Harris, Parry Shen, Caroline Williams, Tony Todd, R.A. Mihailoff, Tyler Mane, Tom Holland, the late Sid Haig, and the late John Carl Buechler, just to name a few.
The filmmaker also announced this week that he will be appearing at the Rock and Shock convention, held October 11-13th in Worcester, MA. Be sure to check out his table, since he indicated during a live Facebook feed video that he would have some rare items for sale during his appearance.
As you may be aware, Adam does not charge anything for his autographs or photos, but he will have a donation jar set up for his annual "Save the Yorkies' marathon that he puts on every December to raise money for his beloved charity.
While you're on the Ariescope store, it's well worth checking out all of the other items listed for sale. You can pick up Blu-rays, posters, comics, and other collectibles from his body of work. All items are autographed by Adam Green himself.
Be sure to stay tuned for the 21st annual Ariescope Halloween short as well.