Danielle Harris Teases the Future of the Hatchet Franchise
The actress says two more movies are being planned.
By Chris Morse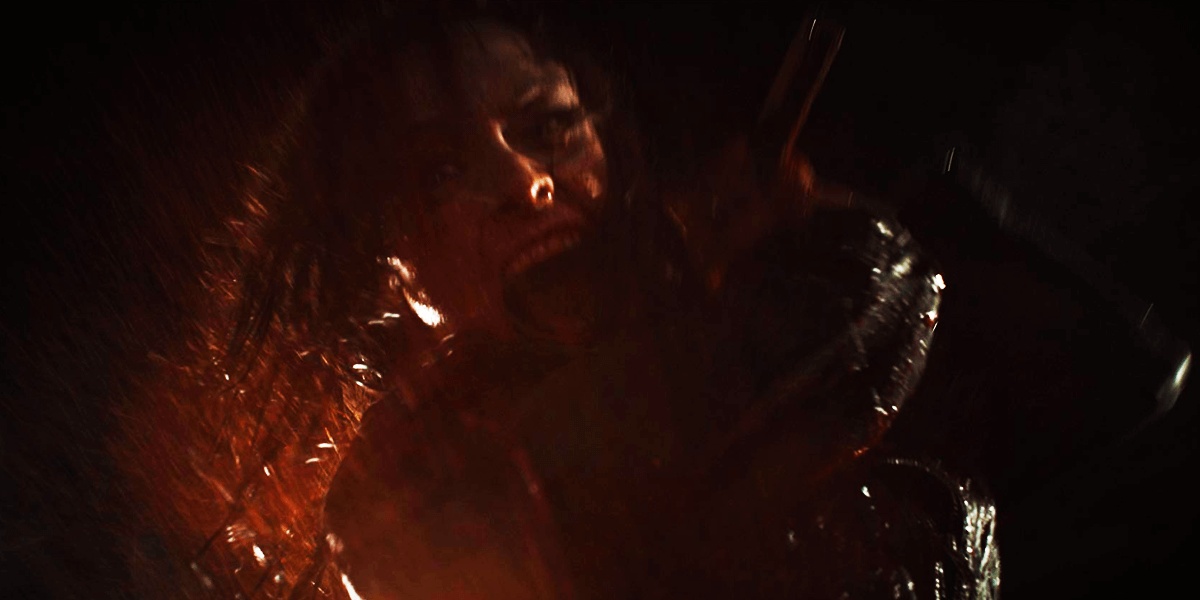 Update 10/17: Adam Green has taken to social media to clear the air a bit. Although Danielle Harris' words should not be taken in a context that implies such new Hatchet projects are actively being worked on (they're not), the filmmaker informed fans that no new movies in this franchise are on the way in the near future. It could happen somewhere down the line, but nothing is being planned at this time. Other ideas are currently being worked on!
There's no doubt Danielle Harris has made a mark in the horror world, from her earlier roles in the Halloween franchise to more recent work in the Hatchet series, but it's the latter property the actress recently sparked some buzz about with some comments made at Monster Mania 44 earlier this month.
Speaking during the convention's Halloween reunion panel, the actress mentioned Adam Green's slasher franchise and revealed that there are supposed to be two more movies in the series. The last we've seen on that front was 2017's Victor Crowley, but it would appear more films are on the way eventually.
"There's supposed to be two more," said Harris. "I know the rumor Adam told me is they're going to shoot them at the same time. I have not read a script or done anything, I just know that he always makes me do really stupid shit. And a lot of it. So hopefully I'm not going to be handcuffed an entire movie this time, or covered in… It's completely insane, what he has me do. But I know there's supposed to be two more, which is great."
Adam Green has previously only hinted at the possibility of more Hatchet movies, but has yet to formally announce any sort of follow-up to Victor Crowley. However, this particular revelation offers a little insight into the early planning stages of this, so two more movies are definitely a possibility.
We'll definitely have more news on the Hatchet franchise at some point in the future, so be sure to follow Dead Entertainment and stay caught up on all the latest. In the meantime, you can check out a video of the reunion panel featuring Harris and others just below.