From Swamp to VCR: Victor Crowley Goes Retro
Adam Green's slasher gets limited release on VHS.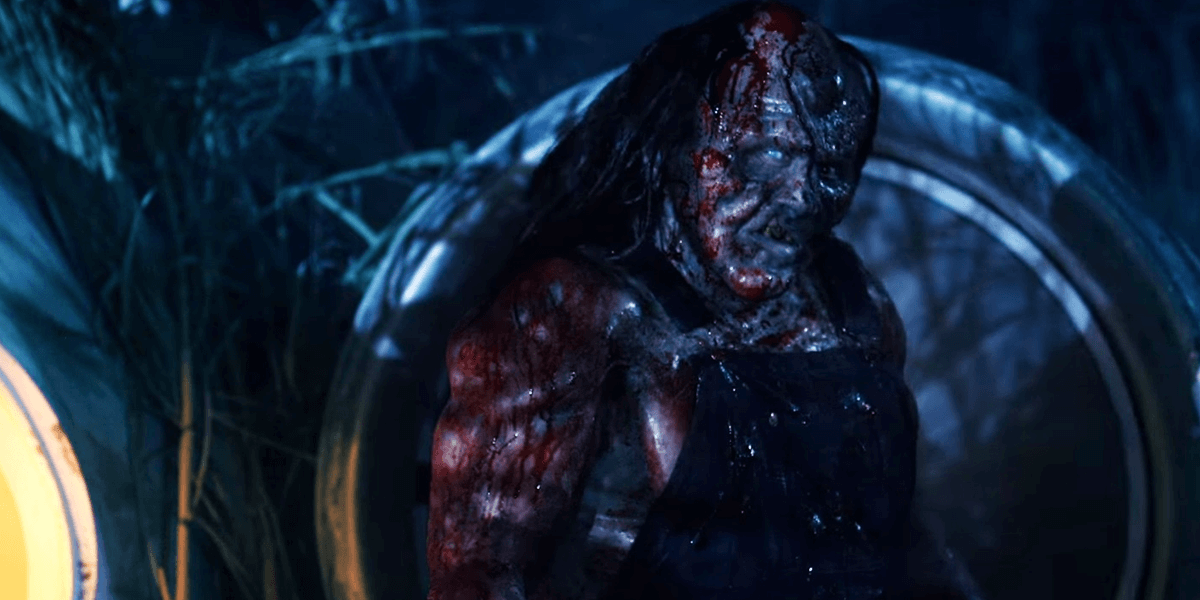 Since 2006, the Hatchet series has become a fan favorite and re-introduced audiences to Kane Hodder as Victor/Thomas Crowley. With precision, Adam Green executed his formula for combining comedy and horror as well as assembling some of the biggest names in the horror genre to appear in his four films.
This time around, he is joining forces with Broke Horror Fan to give Victor Crowley fans an opportunity to own not only an unique collectible, but to have a good reason to dust off those old VCRs. The film is being released on a fully-functional VHS tape.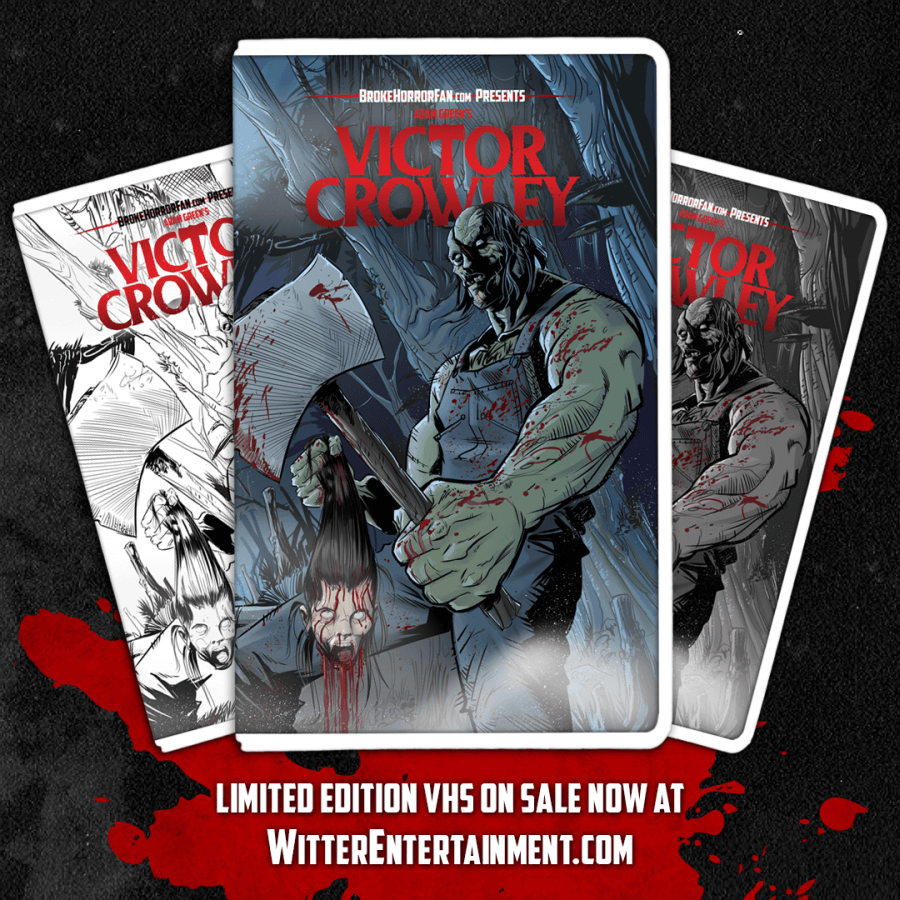 The cover's artwork is by Will Perkins from Dark Horse Comics. It is being released in three different versions: standard (limited to 300), bloody variant (limited to 150), and line art variant (limited to 50, numbered, and hand-signed by the artist). These are sure to be sought-after tapes by collectors.

Green commented on this release in an official statement, which reads as follows.

[blockquote-0]

Officially licensed from Dark Sky Films and ArieScope Pictures, the VHS comes in a retro-style clamshell case that will take us back to our Blockbuster Video days.

While the autographed Adam Green editions on ArieScope sold out within 24 hours, you can still order a copy of this release from Witter Entertainment. The bloody variant edition comes with a blood-splattered letter from Adam Green to the Hatchet army members. This latest installment of the series is sure to be a favorite on any collector's shelf.