The Witcher Showrunner Talks Planning Future Seasons, Themes of the Series
Lauren Schmidt Hissrich dives into how this show has come together.
By Chris Morse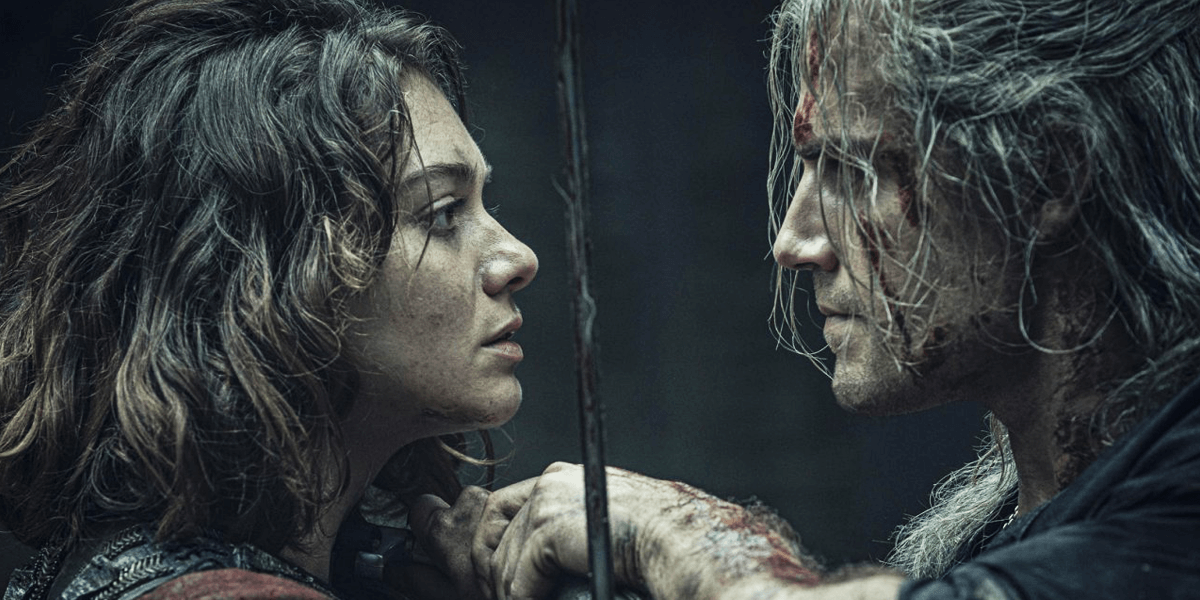 The Lucca Comics & Games festival proved to be a big weekend for Netflix's The Witcher, bringing with it the full official trailer and premiere date for the show's upcoming debut season. The event also gave the series plenty of press, revealing new details regarding its development and how the team is planning ahead for future stories beyond Season 1.
"Second season? I've done it for seven seasons," said showrunner Lauren Schmidt Hissrich in a recent interview with SFX. "We don't have a second season yet – God willing we will – but right now it's just about, 'How do you set up stories that really capture audiences for years at a time?' The worst thing we could do is put all of our energies just into season one, and not be thinking about where these characters can grow to."
An important point for the show that Hissrich keeps reiterating is the "family" element between Geralt, Yennefer, and Ciri. With these characters being the series' most important, the dynamic between them is crucial to the storytelling going forward.
"Yes there are monsters, and yes, there will be a lot of blood – but there's also a family coming together," she continued. "To me, that really has been the theme of the first season: 'What makes a family? How does a family find each other? Why are they meant to be together?' People who may not think they are fantasy fans will come and find that they are."
This is a point that is expanded on further in another interview with BGR, in which Hissrich talks about a few key differences from the source material with added discussion on the show's development.
"What I felt like I could really bring is life to these three main characters, to Geralt, to Yennefer, and to Ciri," she said. "Specifically, to grow them up each in their own individual ways, like humans do all over the world. And then sort of bring them together and see how their interactions start shifting and changing each other."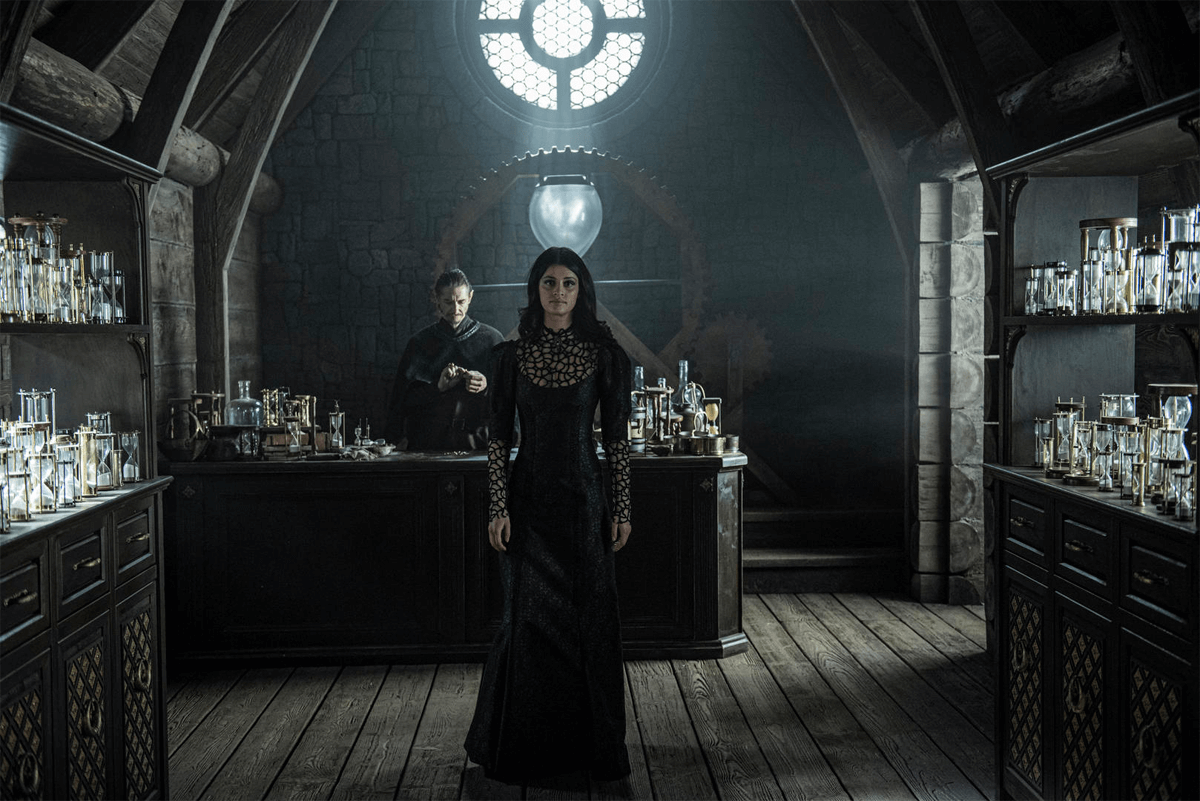 "One of the biggest storytelling shifts that I made was — we actually meet Yennefer and Ciri before they meet Geralt," continued Hissrich. "In the books, Geralt is our lens through which all the rest of the world is filtered. So, you're on Geralt's journeys, and Yennefer sort of comes in from the side; to me, I wanted to know who she was before she met Geralt. And there's a lot of things in the books that alluded to this. We culled together a lot of those instances in the books, and then we made that story the present day. As opposed to just a character waxing poetic about something that has happened to them in the deep past."
Another key part of making all of this happen is Geralt himself: actor Henry Cavill. There are few substitutes to having a fan of the material pouring his heart into the role and it shows in his work on set.
"He's a dream to work with, but even more than that, and the fact that he's a genuinely nice human being — he is absolutely obsessed with Geralt in a way I could not even fathom when we met," said Hissrich. "He has so thoroughly steeped himself in this world. He's a huge gamer and knew the games very well and then when he realized Netflix was making the show, he went and read all of the books, so he's really a scholar of the material that's come before us. What I love is also what Henry has brought to his own Geralt. With any actor, a little piece of them comes into the role they're playing. Henry has a stoicism to him and sort of a quiet thoughtfulness that he has instilled in Geralt."
There's also no denying The Witcher has always been a universe with plenty to say about the world we live in. From its political intrigue to the social issues plaguing the Continent, fans can expect the series to tread into this territory as well.
"We tackle what would be considered sort of heavy political issues — racism, xenophobia, feminism, when to use magic, what you lose of yourself to be able to access a skill," commented Hissrich. "However, the show is also really funny and fun. The show is an adventure. It has some romance. It has some violence. It has some fun, sexy moments. And I think at the end of it, you're left thinking about what you saw, but also having thoroughly enjoyed what you saw."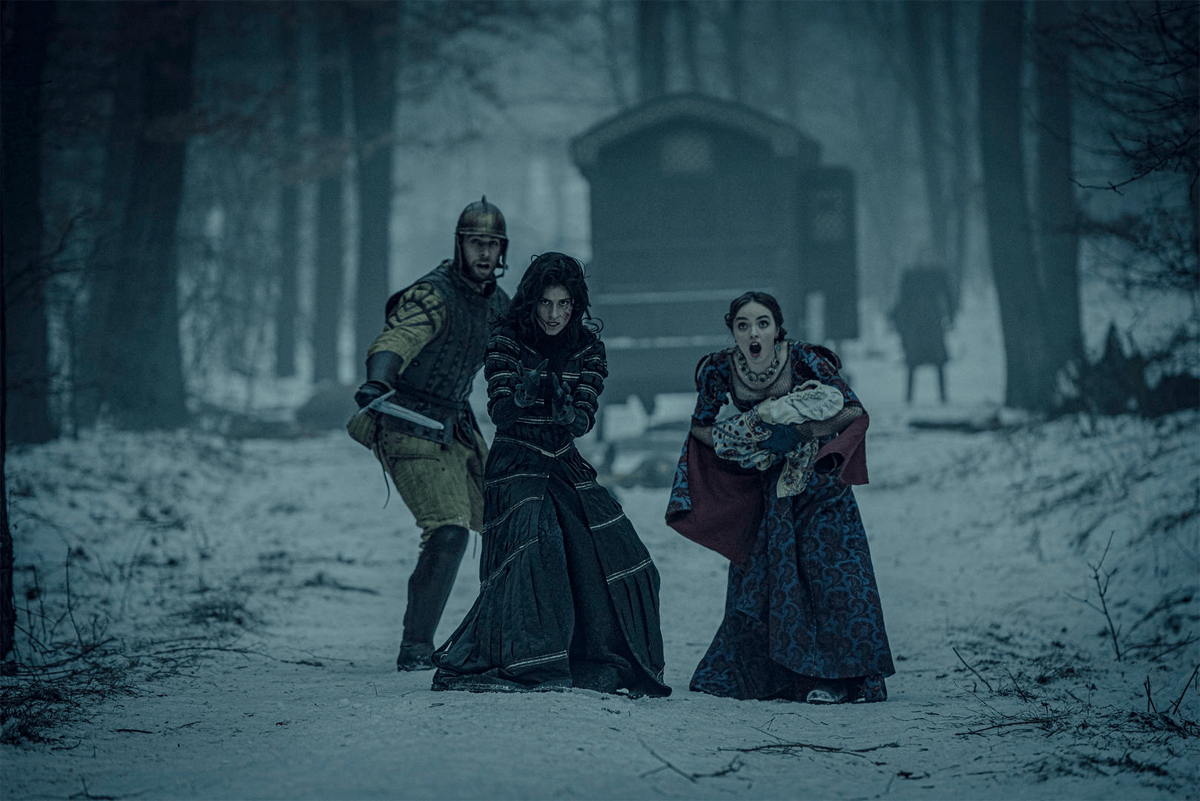 Finally, in terms of the broader themes of the show, Hissrich points to the show's tagline, "The worst monsters are the ones we create," which will echo throughout this story.

"That, to me, is the central core of our show," she said. "Which is, we have a world with humans and with monsters and, oddly, sometimes humans are the more monstrous creatures. One of the things we tackle a lot on the show is the simple dichotomy of good versus evil. We want to deconstruct that and show there is no simple good and there is no simple evil."

[relatedArticle-0]

In The Witcher, Geralt of Rivia, a solitary monster hunter, struggles to find his place in a world where people often prove more wicked than beasts. But when destiny hurtles him toward a powerful sorceress, and a young princess with a dangerous secret, the three must learn to navigate the increasingly volatile Continent together.

Henry Cavill plays the starring role of Geralt of Rivia while the cast also includes Freya Allan (The War of the Worlds, Into the Badlands) as Ciri, Anya Chalotra (The ABC Murders, Wanderlust) as Yennefer, Jodhi May (Game of Thrones, Genius) as Queen Calanthe, Bjorn Hlynur Haraldsson (Fortitude) as her husband, the knight Eist, Adam Levy (Knightfall, Snatch) as the druid Mousesack, MyAnna Buring as Tissaia, Mimi Ndiweni and Therica Wilson-Read as novice sorcerers, and Millie Brady as Princess Renfri.

In addition, Eamon Farren (The ABC Murders, Twin Peaks) stars as Cahir, Joey Batey (Knightfall, Strike) as Jaskier, Lars Mikkelsen (House of Cards, Sherlock) as Stregobor, Royce Pierreson (Wanderlust, Judy) as Istredd, Maciej Musiał (1983) as Sir Lazlo, Wilson Radjou-Pujalte (Jamillah & Aladdin, Dickensian) as Dara, and Anna Shaffer (Harry Potter series) as Triss.

Additional casting includes Rebecca Benson as Marilka, Shane Attwooll as Nohorn, Luke Neal as Vyr, Matthew Neal as Nimir, Tobi Bamtefa as Danek, Sonny Serkis as Martin, Roderick Hill as Fletcher, Inge Beckmann as Aridea, Charlotte O'Leary as Tiffania, Natasha Culzac as Toruviel, Amit Shah as Torque, and Tom Canton as Filavandrel.

The Witcher is set to premiere on Netflix beginning December 20th. Stay tuned for all the latest news and updates here on Dead Entertainment.