Leon and Claire Meet Monster Hunter: World in Crossover with Resident Evil 2
The Raccoon City-surviving duo is coming to the world of Monster Hunter, because why not?
By Chris Morse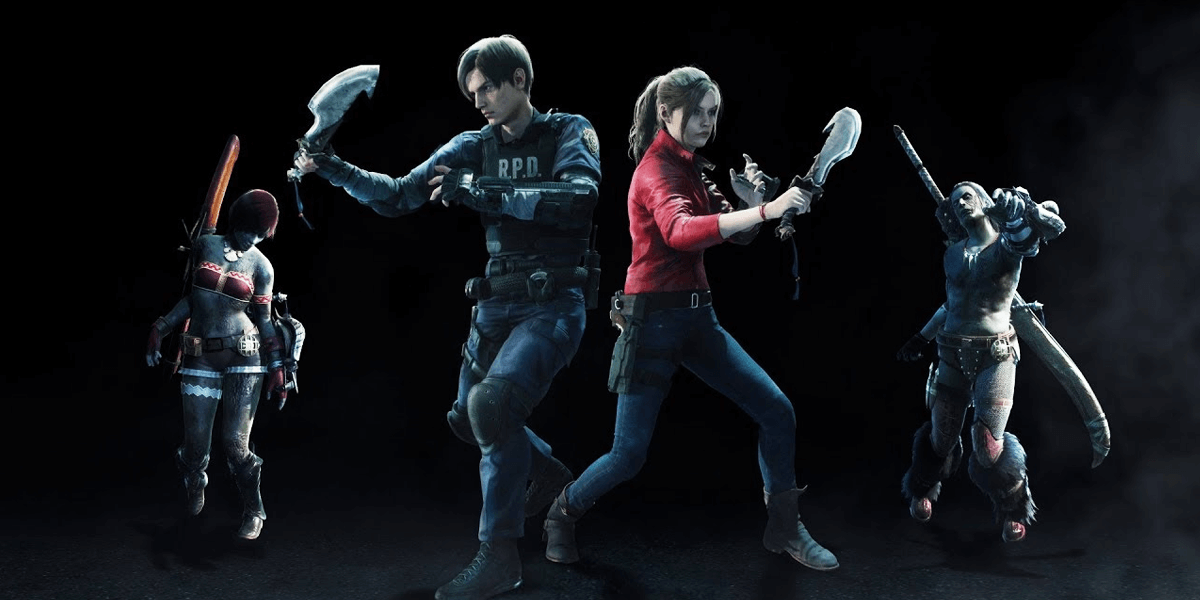 Capcom, always eager to mix up its properties with special crossovers, has announced the most unusual pairing of Monster Hunter: World and the Resident Evil 2 remake, bringing a little survival horror to the online action RPG. An official trailer was released for the upcoming event, which is set to launch in November as part of the game's current Iceborne expansion, and it looks about as strange of a fit as you could imagine.
For starters, Resident Evil 2 protagonists Leon S. Kennedy and Claire Redfield have been faithfully recreated in the game and reimagine their iconic meeting scene with a monstrous twist. The pair soon enter a mansion of sorts, which is meant to resemble a bit of a creative mix between the Spencer Estate style and the Raccoon Police Department, before the undead strike (as they tend to do).
From here, we are given a look at some gameplay from the event, including Leon and Claire costumes for players, adding to the zombie-surviving characters' overall repertoire of creatures left slain in their wake. Oh, and dancing zombies for whatever reason.
There's a lot of strangeness to this preview and crossover event as a whole, including some truly bizarre teases of Mr. X and a Tofu-inspired weapon, but it looks like a fun time all around so we are more than fine with this. Once again, this crossover event will launch in November.
Resident Evil 2 is available on PlayStation 4, Xbox One, and PC. You can read our review right here.