Rob Zombie Explains Sid Haig's Reduced Role in 3 from Hell
As trailers and previews seemed to indicate from the start, Captain Spaulding isn't one of the titular three in the sequel to The Devil's Rejects.
By Chris Morse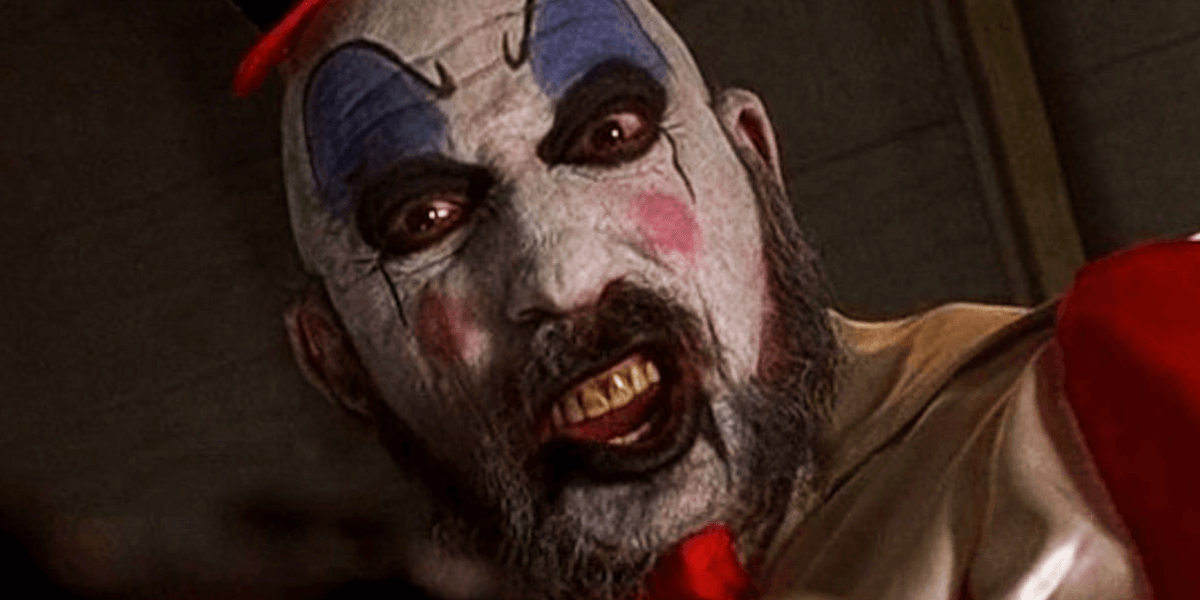 Update 9/23: Since this article's publishing, the unfortunate news of Sid Haig's passing was revealed. While the below story certainly sheds some light on the actor's minimized role in 3 from Hell and what happened around that time, we'd like to direct our readers to our tribute post remembering the man who never failed to captivate us and put smiles on our faces. Rest in peace, Sid.
---
If you've been following along on 3 from Hell over the past few months, you may have noticed a lack of Sid Haig and his character, Captain Spaulding, throughout the film's trailers and promotional materials. Although he is confirmed to be in the movie, recent health issues and his ongoing recovery aside, all signs have pointed to Richard Brake's character being one of the titular three instead of Haig, who is in for a smaller part this time around.

Rob Zombie finally confirmed as much today in a chat with EW, detailing the circumstances of why the returning actor had to step aside for what was going to be a much more prominent role in the original script. "The movie that I prepped to make, and was getting ready to start shooting, it was Captain Spaulding, Otis, and Baby, the three originals," explained Zombie.

"But three weeks out from shooting, I got a call from Sid Haig. He had been in the hospital, and he had just had surgery, and he was now recovering in a rehabilitation facility. I'm like, holy shit, this is a serious business. So, I went to see him, and he had changed drastically from the last time I saw him. Because Sid, he's big and burly, and now he's tiny as a skeleton. So, I was like, oh man. I kind of realized, yeah, he's in rough shape. So, at that point I was kind of fucked."

"I created this [character] Foxy for Richard Brake," he continued. "I had just worked with Richard on a movie called 31 and I knew he would fit the vibe. He was on another movie in Spain shooting. He flew right from that movie to L.A. and started working instantly. A lot of the scenes with Foxy were supposed to be Spaulding and I twisted things around so I didn't have to rewrite every single thing. It was the funniest situation and the shittiest situation. Because, I went from one moment thinking, 'This is the most prepared I have ever fucking been to start a movie — everything is locked down tight' — and within one phone call, the entire production went into complete chaos for three weeks. But at the end of the day, it all worked out great."

Although Haig couldn't take on the bigger role that was originally planned for him, Zombie says it was still important for him to be a part of this project. He added, "I knew it was so important he be part of the movie. Lionsgate was fine with me sort of sneaking him in one day to shoot as much as I could. It was on me to make sure that nothing went wrong. So I got him in, I shot everything I could shoot."

Zombie had some additional thoughts on the inclusion of Dee Wallace in the film, who is playing a particularly nasty security guard. "Dee Wallace, I love — this is like the fourth time we've worked together," he said. "I knew she would be great playing against type as the evil, wicked prison guard. When I first sent her the script she was like, 'I don't know if I can do this.' Then she called me back the next day and she was like, 'I'm in.' She's always nice in movies and I wanted her to be super shitty in this movie. And she was great."

As a final thought, the rockstar filmmaker addressed a bigger question: does this new film bring the story of the Firefly clan to a close for good? "It's probably the end," he concluded. "End of the road."

[relatedArticle-0]

Rob Zombie's 3 from Hell is in theaters now as a special event through September 18th and stars Bill Moseley (Repo! The Genetic Opera) as Otis Driftwood, Sheri Moon Zombie (2007's Halloween) as Baby Firefly, Sid Haig (Kill Bill: Vol. 2) as Captain Spaulding, and Richard Brake (Doom, Hannibal Rising) as Winslow Foxworth Coltrane, aka Foxy.

The cast also includes Danny Trejo (Machete, From Dusk Till Dawn) as Rondo, Clint Howard (Apollo 13) as Mr. Baggy Britches, Daniel Roebuck (The Fugitive) as Morris Green, David Ury (Breaking Bad), Pancho Moler (American Horror Story), Sean Whalen (Twister), Kevin Jackson (Conspiracy Theory) as Gerard James, Austin Stoker (1976's Assault on Precinct 13), Dee Wallace (Critters, The Howling), Jeff Daniel Phillips (The Lords of Salem), Bill Oberst Jr. as Tony Commando, Richard Riehle (Casino, Star Trek: Voyager), Dot-Marie Jones (The Boondock Saints), and Tom Papa (The Informant!).

3 from Hell is scheduled to arrive on home video on October 15th. As usual, stay tuned to Dead Entertainment for all the latest news and updates on the film.