The Original Ghostbusters Returning to Theaters with Rare and New Footage
The classic film is celebrating its 35th anniversary with a very special return trip to the big screen.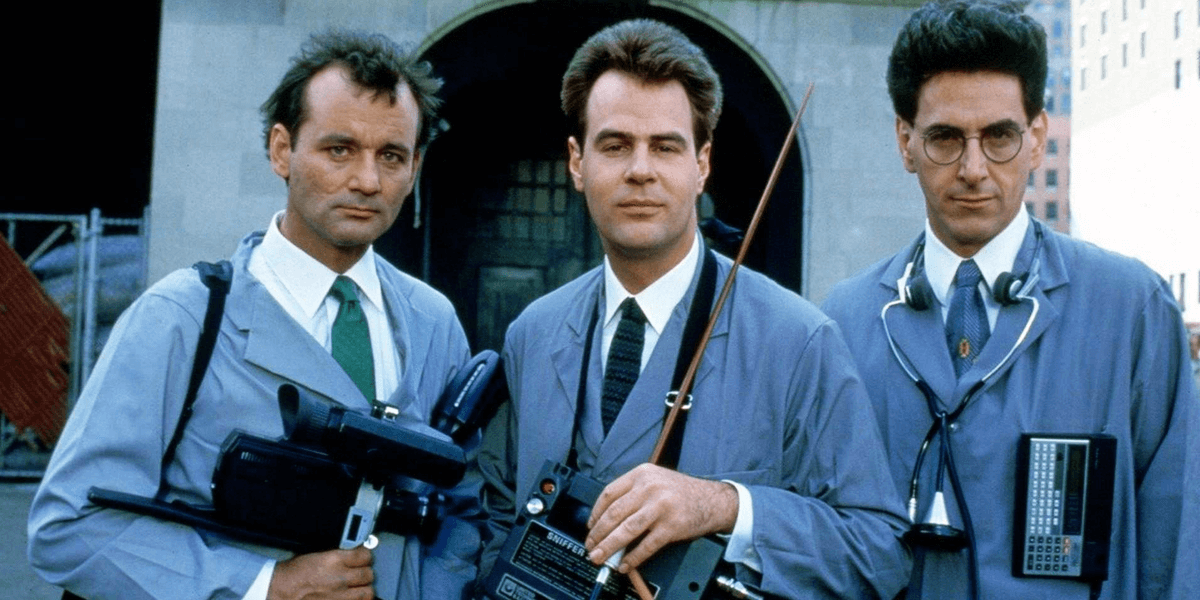 For the 35th anniversary celebration of the original Ghostbusters, Sony Pictures and Fathom Events have partnered up to bring it back to the big screen. The film, featuring a new cast introduction and never-before-seen alternate takes, will play at over 600 theaters nationwide for two nights on October 6th and 10th. Be sure to check and see if your local theater is one of the participants in this rare opportunity. In case you needed a refresher on this classic ghosthuntin' film, check out the official listing below.
Suit up for classic comedy for this special 35th anniversary event! "Ghostbusters" boasts an incredible cast led by Bill Murray, Dan Aykroyd, Harold Ramis and Ernie Hudson as a group of intrepid paranormal investigators who go into business for themselves to rid haunted buildings of troublesome spirits, unaware that their endeavor could save the world. Written by Dan Aykroyd and Harold Ramis, and Produced and Directed by Ivan Reitman, "Ghostbusters" also stars Sigourney Weaver, Rick Moranis, Annie Potts and William Atherton.

This event features an introduction with newly unearthed and rarely seen alternate takes!
A new untitled Ghostbusters sequel is currently in the works for a July 2020 release and is being directed by Jason Reitman, son of the original movie's director, Ivan Reitman. The film will star Mckenna Grace (Amityville: The Awakening, Annabelle Comes Home), Finn Wolfhard (Stranger Things, 2017's It), Carrie Coon (The Leftovers, Fargo), and Paul Rudd (Marvel's Antman, Anchorman, Role Models). Ernie Hudson recently confirmed he will return as his original character, Winston Zeddmore, and we can additionally expect to see Bill Murray, Dan Aykroyd, and even Sigourney Weaver make appearances of their own. Sadly, Harold Ramis passed away in 2014.
Will you be checking out any of the showings courtesy of Fathom Events? For those that remember seeing the film for the first time in theaters back in 1984, what was it like? Let us know in the comments or on social media.