Weekly Horror News Round-Up April 4: Latest Coronavirus Postponements, Train to Busan, Resident Evil 3
Plus, Friday the 13th gets a board game, Godzilla comes to Magic: The Gathering, Hideo Kojima wants another crack at horror, and more.
By Chris Morse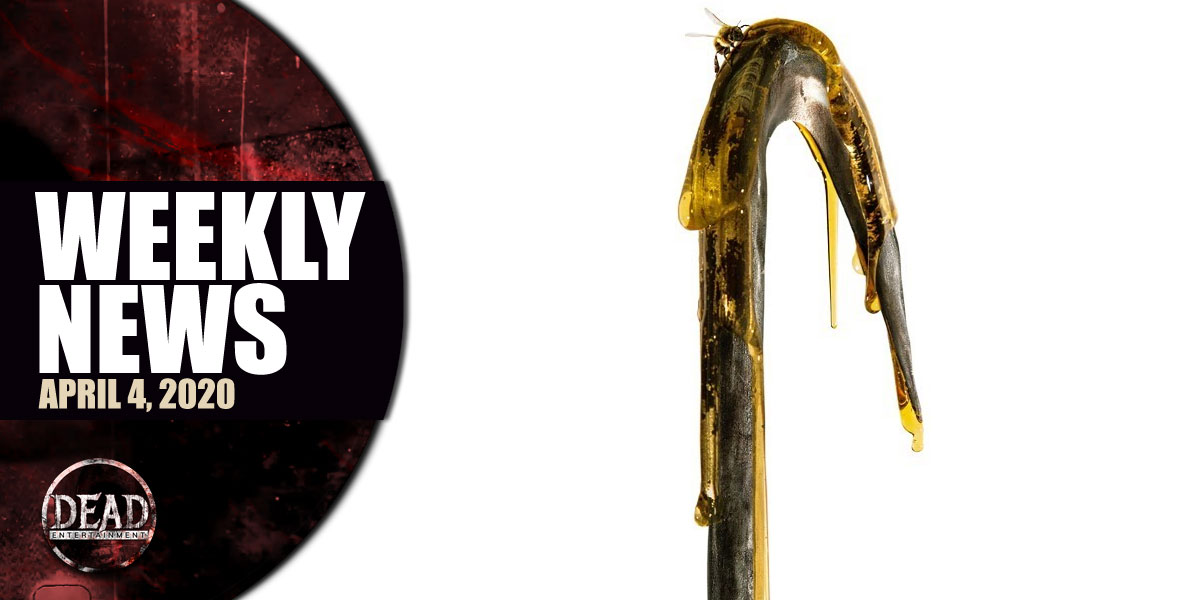 Welcome back to Dead Entertainment's weekly horror news column for this April 4th edition. As usual, this easily-digestible round-up contains the latest news and notes, trailers, upcoming releases, and anything else we found fun or interesting throughout the week in horror. We're all trying to stay sane during this pandemic, so let's have a look at the latest happenings around the genre.
Latest Coronavirus Postponements
Another passing week has brought us even more casualties of the ongoing coronavirus pandemic in the forms of postponements and indefinite delays. The most prominent of the bunch this week is the Jordan Peele-produced Candyman reboot, which was originally set to hit theaters on June 12th. The new date, at least for now, is September 25th. Next up from Sony are delays for Ghostbusters: Afterlife and Morbius, which have both been moved to March 2021 instead of this summer. Marvel Studios' horror-tinged Doctor Strange sequel is also heading back all the way to November 2021. On the video game front, our first major casualty is also a major bummer, with developer Naughty Dog announcing an indefinite postponement of The Last of Us Part II. In terms of both our safety and the entertainment keeping us sane throughout all this, we can't wait for it all to be over.
Train to Busan
Now that the bad news is out of the way, how about the official teaser for the next Train to Busan movie to get your spirits up? In Peninsula, director Yeon Sang-ho continues the post-apocalyptic horror following Jung-seok, a soldier who previously escaped the diseased wasteland and must return for a new mission of which the presence of survivors quickly complicates. No release date is set at this time.
Resident Evil 3
The much-anticipated remake of Resident Evil 3 is finally here, and with it came one final launch trailer to tease what we're all getting into. It's a short one, only clocking in at about 30 seconds, but it does reveal that heroine Jill Valentine will be coming to the included multiplayer title, Resident Evil Resistance, on April 17th. If you haven't already jumped back into Raccoon City, be sure to read our full game review to get yourself primed and ready for it.
Friday the 13th
It's almost an eerie coincidence, with the ongoing pandemic and all, that the next place Jason Voorhees will strike is in the comfort of our own homes. An all-new Friday the 13th board game has been revealed by The Op and it's set to bring the mayhem of Camp Crystal Lake to a more socially distant setting. It's available now pretty much wherever you buy toys and games at an MSRP of $29.99, and is suitable for 3-6 players. Check out a preview image below or the official product listing for more details. This looks like it will be an intriguing addition to our geek games collections here at Dead Entertainment.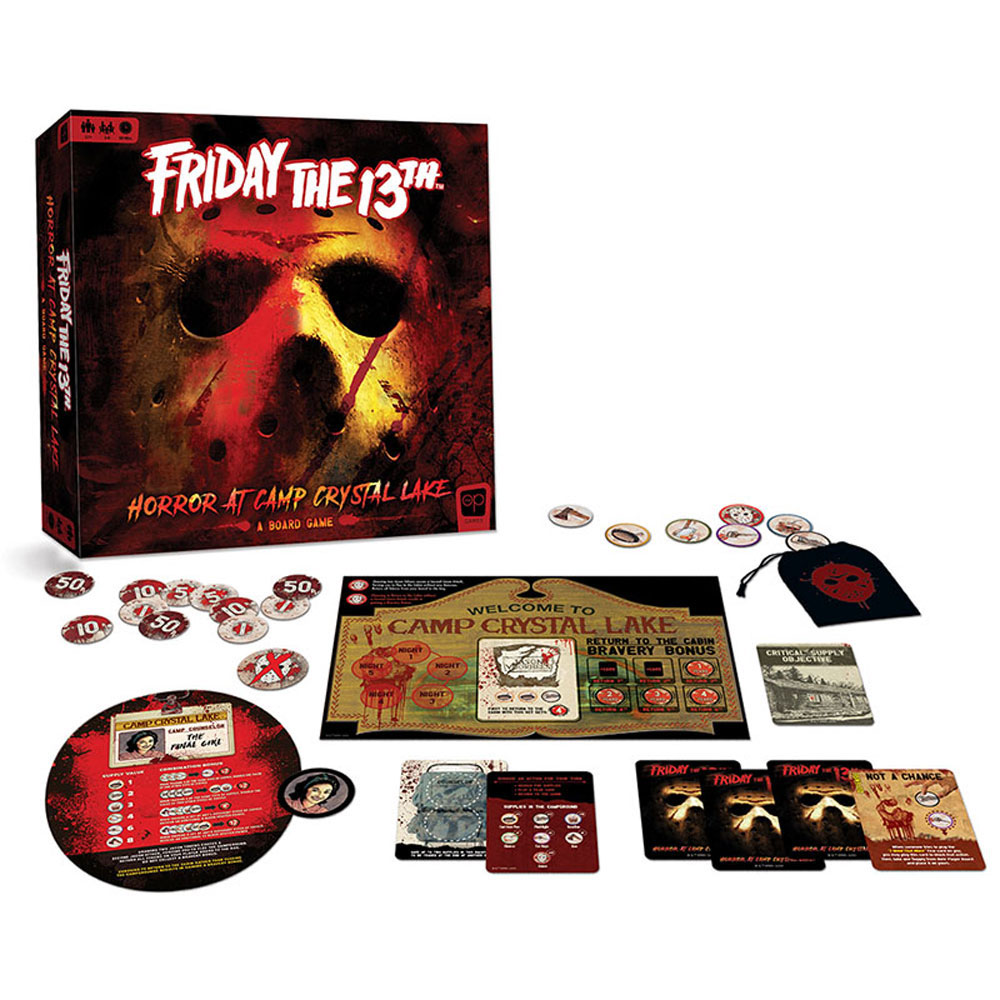 Godzilla
The next item on our round-up heads in an even geekier direction, but bear with us, this is pretty damn cool. Wizards of the Coast announced this week an all new monster-centric expansion of its insanely popular card game, Magic: The Gathering, titled Ikoria: Lair of Behemoths. You can't really talk monsters without mention of the king himself, Godzilla, and the company has absolutely delivered in an official collaboration that brings the iconic creature to the printed cards themselves. The set will feature 16 total Godzilla-related cards and it honestly looks like a blast. These cards will come to the online version, Magic: The Gathering Arena, as well. See below for a tease of the artwork and be sure to check out Wizards for a preview of the set and the official Godzilla website for a look at all of the crossover cards.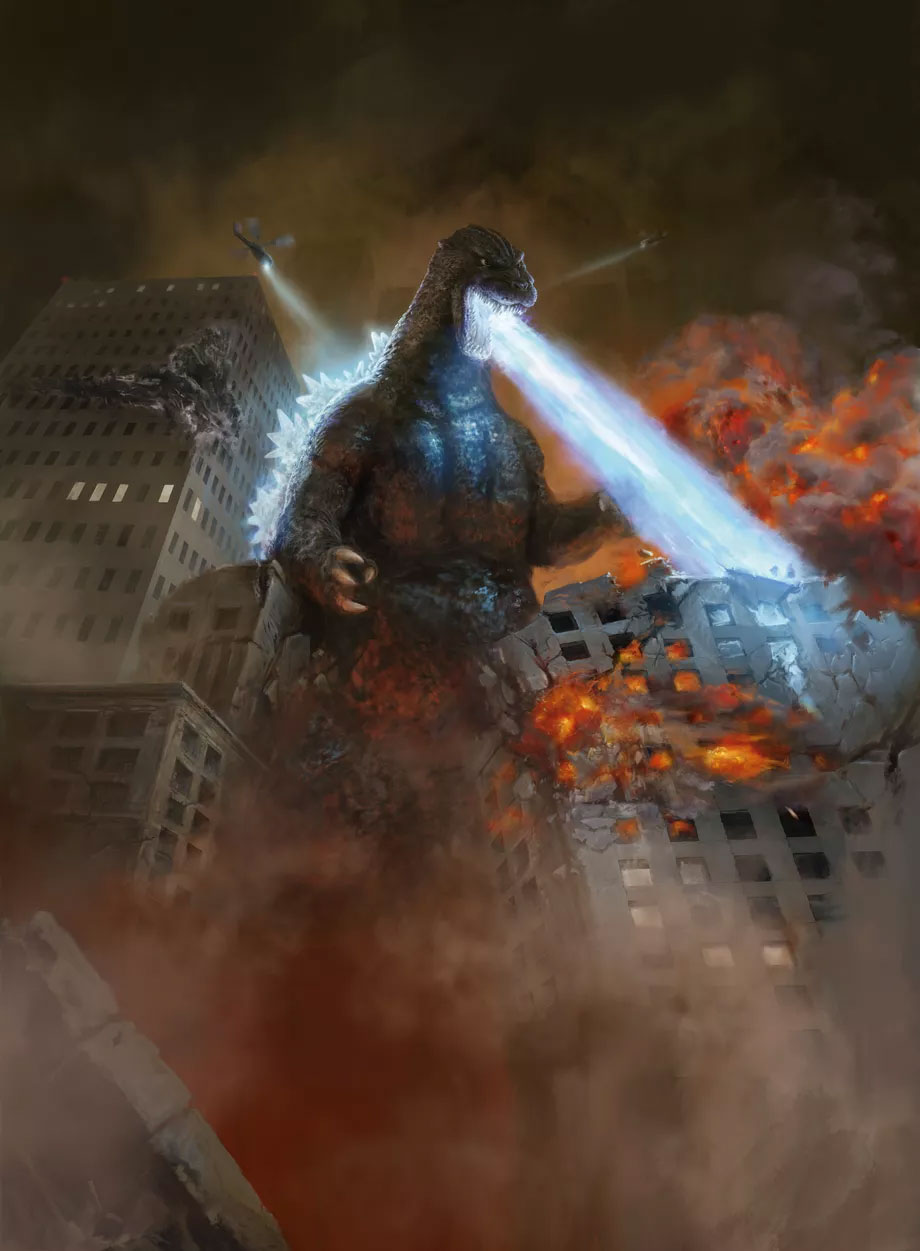 Hideo Kojima
Possible mad genius and mastermind of the Metal Gear Solid series (not to mention the fantastic Death Stranding) Hideo Kojima apparently wants to take another stab at making a horror game. You may recall the acclaimed game director lead development of a new Silent Hill project, the demo of which made incredible waves in the gaming scene, before his relationship with Konami went defunct and the publisher subsequently torpedoed most of its video game projects. In recent comments at BAFTA, Kojima stated, "I would like to make another horror game someday. Something that uses a revolutionary method to create terror, that doesn't just make you pee your pants, but crap them. I already have ideas in mind." Nothing concrete here, but we're already sold on this if it comes from Kojima Productions.
Creepshow
Like many other projects, filming on the second season of Shudder's Creepshow television series has been delayed due to the COVID-19 pandemic, but that doesn't mean Greg Nicotero and company aren't hard at work on some scares for the eventually-upcoming new episodes. Earlier this week, the showrunner himself shared a preview of what his team has been working on for the show, and we have a feeling you will dig it. Check it out below.
[blockquote-0]
If It Bleeds
Well, this bit of news is a major change of pace. At a time when everything is getting delayed, it's refreshing to see something actually moved forward. Stephen King's upcoming new book, If It Bleeds, will actually release a week earlier on April 28th. Little is known about the specific stories just yet, but we do know this is a collection of novellas that is sure to help pass the time while most of us non-essential folks are stuck indoors. In the meantime, you can reserve your copy on Amazon today.
NOS4A2
On the AMC front, we have another pleasant surprise in something else that has not been delayed, which is the upcoming second season of the NOS4A2 television series. The new episodes pick up 8 years after the events of Season 1 and will continue the battle of good versus evil between Vic McQueen and Charlie Manx. Season 2 will premiere on Monday, June 1st at 10/9c.
Locke & Key
Speaking of the works of Joe Hill, Netflix has renewed its Locke & Key series for a second season. Details are not yet known regarding a timeline for release or episode count, but the saga of Keyhouse will no doubt continue to play out in this adaptation. You can check out the official announcement below.

[blockquote-1][scripttag-0]
Toxic Avenger
On the subject of fun things, Troma has the Toxic Avenger collaboration you never asked for but will probably be happy to show off, especially if you hail from the Tromaville area (or New Jersey in general). Toxie has teamed up with Chicago-born hip hop artist and entrepreneur Juan "Big Herc" Hernandez on a limited-to-250 pair of kicks that are just delightful. They are all hand-numbered and will set you back $60.00. See a preview image below and check out the official product listing for the pre-sale.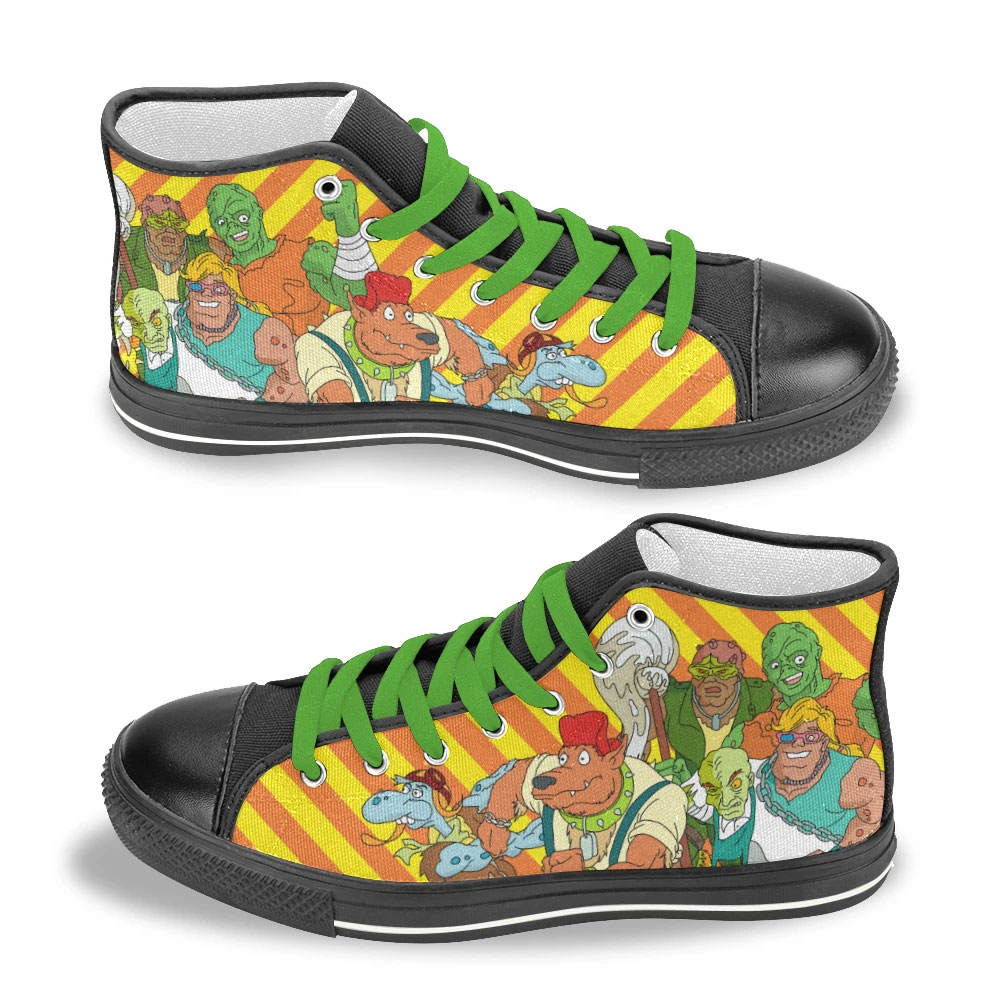 V Wars
Finally, we have a cancellation to report from the Netflix camp, which announced this week that vampire adaptation V Wars will not be picked up for another season. The show was based on a Jonathan Maberry comic series of the same name, but was short-lived on the streaming platform with just one season.
---
There is always plenty happening in the world of horror, so be sure to drop in next week for our next news round-up and remember to visit throughout the week for original content and other major news discussion as it happens. Stay tuned!