Potential Friday the 13th Prequel Screenwriter Pens Open Letter, Urges End to Legal Battle
Novelist Clint Ford recently completed a screenplay for a prequel, but making such a film depends on Victor Miller and Sean Cunningham.
By Chris Morse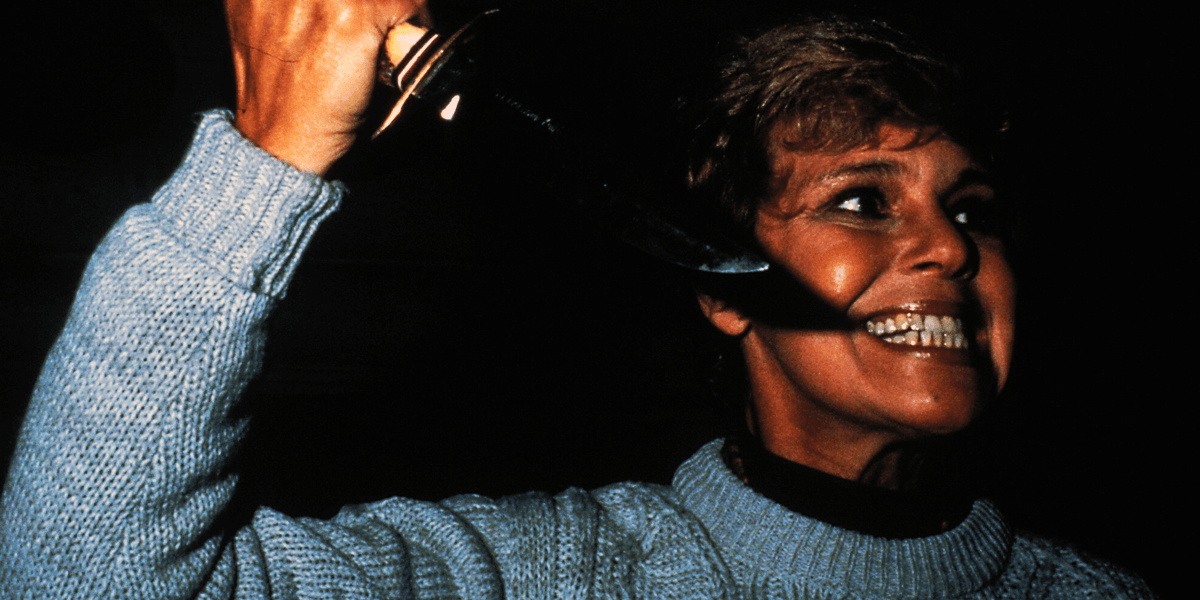 Last November, we shared the news that novelist and voice actor Clint Ford was working on his own Friday the 13th project, despite the ongoing legal battle between Victor Miller and Sean Cunningham, in hopes of creating a worthy prequel story for the beloved slasher franchise. As you are no doubt aware, no official franchise material can move forward until the appeals process is completed and, depending on the outcome of that, a new deal between the two parties may have to be struck as well.
The script for Friday the 13th: The Beginning has been done for some time and explores the backstory of Pamela Voorhees, and consequently Jason. The story takes us on a 33-year journey all the way back to 1946, when Pamela was a teenager, up until 1979, and aims to explore the origins of Jason through his parents, their younger lives, and even his own childhood. All of this leads into the lore we know and love that has not yet been fleshed out to such a degree until this script came along.
In a perfect world, this legal battle would eventually wind down and this story idea could proceed as planned if it was picked up for development, but as it stands, the script includes several callbacks to Miller's original story as well as future installments of the franchise. Fans could even expect adult Jason Voorhees to factor into the story if this moved forward.
For today, however, the best Ford can do is hope for a speedy resolution to the rights battle. To help do his part in facilitating this effort, the writer has penned an open letter to both Miller and Cunningham, urging them to put aside their differences and do what's best for the horror genre, that is, reach a deal to allow new works to be created once again.
The same goes for the new sequel script written by Jason Lives filmmaker Tom McLoughlin, who recently revealed that he had completed a story of his own. Ford's open letter, which can be read in full below, touches upon this as well. Here it is:
Dear Victor and Sean: The Train is Leaving Without You
An Open Letter by Clint Ford

Okay, guys. It's been a 40-year fight. But it's time to shake hands and make up – for all of us.

We get it. Victor, you want acknowledgement and compensation for your creation, and you should have it. Sean, you've built the series into a billion-dollar franchise, and you should protect it. But you both have brought something incredibly important to the table that is bigger than you both. It's now the size of a planet. It's the size of us.

Ask any horror fan "who is the king of slashers," and you're likely to hear "Jason Voorhees" in reply. Why? Because he's the king. He's got the look, the build, and above all else – the motive. He's the monster we both fear and cheer for. The one we love to hate. The one we'd least like to meet alone in the woods.

We all adore him and everything about him. Jason is every abused, bullied, unfortunate soul we've ever met, so we cheer internally when he sticks that ridiculously enormous machete in some entitled prick or bitchy snob. We marvel at the creative way he uses his environment for his kills. We even understand when he offs the geeky-yet-likeable camp clown. (Sorry, Shelly)

Jason not only deserves to have his story continued sooner rather than later—he also deserves to have his back-story told. This is something I took the liberty to do myself out of sheer compulsion. Last November, I completed my screenplay for Jason and Pamela's origin story. Friday the 13th: The Beginning began to pick up a lot of steam. But every step of the way since, a new legal obstacle appeared. Now, Tom McLaughlin – director of Part 6 – has revealed he's had a similar compulsion to mine and has penned a new sequel continuing the franchise's story line.

Look around you. We're all ready, guys. We have two polished screenplays ready to get this series going again. All we need is for you to play nice.  I know, I know. You're thinking, "Well, I am playing nice, but he isn't!" Come on. We're all adults here. We can find a compromise where everyone walks away happy. Forget lawyers, forget percentages, forget money – the fact is, no one can make this happen but the two of you.

So, this is on you, gents. You made something we all fell in love with, and now you must let us have more. John Carpenter just amazed us with his new take on the Halloween franchise and, more recently, Jordan Peele blew us all out of the water with his new horror franchise, Us.

Every month, more and more incredible horror films are being announced and released. 

And every month, Jason is still sitting at the station. Just watching others board.

At some point, interest in what could easily become considered an "old" franchise will inevitably begin to wane – simply because it just took too long for you both to be reasonable human beings and work out something fair. Because of that, you're not only punishing the other – you're punishing all of us.

The horror train is pulling away, gentlemen – full of lots of incredible characters, story lines and filmmakers.

If the both of you don't jump on it soon, the "greatest slasher" of all time will be left alone as that train leaves the station. Permanently.

And that would be the greatest tragedy of all.
Do you agree with the sentiments expressed in this open letter? As Friday the 13th fans, these thoughts are certainly hard to argue with. Horror is going through a great time and Jason Voorhees is stuck sitting on the sidelines while court proceedings are ongoing. The only way that will change anytime soon is if Miller and Cunningham can reach an agreement. Perhaps this letter and hearing agreement from fans can play a small part in seeing that happen, but we'll have to wait and see.
For now, though, we have two potential scripts floating around – one sequel and one prequel – that can't even be considered until something happens on the legal end. As usual, be sure to stay tuned to Dead Entertainment for updates on everything Friday the 13th in the coming weeks, months, and beyond.