Clint Ford Pens Script for Pamela Voorhees Prequel, Titled Friday the 13th: The Beginning
The next stop for the franchise may, in fact, be a trip to the past before it continues into the future.
By Chris Morse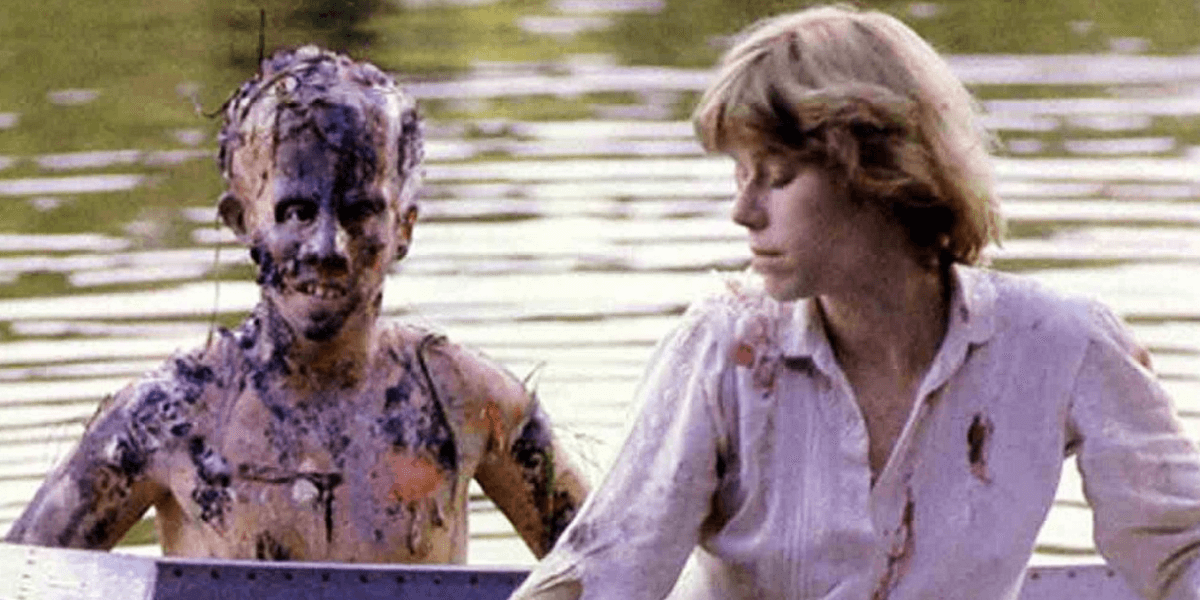 The Friday the 13th legal battle is far from resolved but many parties are looking ahead to the future of the franchise, or in this case, the past. After the court's initial ruling in the matter of Victor Miller vs. Horror, Inc, Sean Cunningham opted to file a notice of appeal, which moves the case to a higher level for consideration, taking up even more time unless the parties come to some kind of agreement.
In the meantime, however, there have been some talks about producers, such as LeBron James, wanting to move ahead on a Friday the 13th project under Miller's newly-won rights. There is nothing specific on that front, but earlier today we learned of an interesting candidate for a project that novelist and voice actor Clint Ford is working to get off the ground.
Ford recently completed a brand-new script that explores the backstory of Pamela Voorhees, and consequently Jason, titled Friday the 13th: The Beginning. The script takes us on a 33-year journey all the way back to 1946, when Pamela was a teenager, up until 1979, and aims to explore the origins of Jason through his parents, their younger lives, and even his own childhood. All of this leads into the lore we know and love that has not yet been fleshed out to such a degree until this script came along.
This idea begs a few questions. For starters, how would the current rights situation factor into this project? "While the majority of the story does revolve around Miller's creations," Ford exclusively told us. "It also includes several links to other films in the franchise as well. If it can be told this way, fans of the series should enjoy seeing how several aspects of the franchise came to be."
"With the way the rights fall right now," he continued. "The inclusion of certain areas of the mythos established in later films would need to be looked at to see if it can be worked out to keep them in the story. Obviously, the ideal situation is for Miller and Cunningham to come to an agreement. Then everything's back on the table. But as it stands, this story can easily be edited to be inclusive of only Miller's creations."
"I did very intentionally leave one aspect of this script open-ended so that it could be re-approached in future films," he added as an additional tease. "Not saying what! But it's a nice one."
No matter which direction the legal battle swings, it would seem that Ford's script is very much compatible with the current Friday the 13th rights situation and that is a very good sign of what fans of the franchise may have in store if this film gets picked up by any of the parties looking to work with Miller's rights on a new installment.
Ford is clearly passionate about the franchise and that much is made clear by his motivations for tackling this prequel idea as he seeks to explore a story in which viewers can understand what happened to lead to the events of the original film, while also explaining other parts of the franchise's lore along the way. He had the following to share with us on his reasons and excitement for writing this script.
I'm a sucker for letting characters be understood. Not to garner approval for their actions, mind you. Just so that we - the audience - finally understand where they're coming from. A place where we ask ourselves, "Would I do the same in their place had all this happened to me?" Also, since I became a parent, I've become much more sensitive to stories of a parent's grief. Losing a child is probably the worst thing that can happen to a person, especially when that child is all the person really has. And Pamela, for me, has always been the ultimate fictional example of a parent's grief.

As far as excitement goes, I'm really most looking forward to just seeing this franchise continue - hopefully continuing in respect to its legacy. I'm not a big fan of rebooting franchises and changing all but the fundamentals. This franchise has a cherished legacy that fans adore. I made sure to recognize and pay tribute to that.
Although Ford has taken care to respect the Friday the 13th legacy, the tone of the film has to be just a little bit different to get this story right. "Without getting into too much detail, writing Pamela and Jason's origin story as a traditional 'Slasher Horror' really didn't make sense at all," he explained. "This is their story of how they came to be murderous monsters, so I had to delve into their psyches and then build the story around it."
"In order for this to make sense," Ford continued. "We have to witness and understand Pamela's [descent] into madness, as well as Jason's motivations for growing up into the ultimate killing machine we all know and love. All this being said - those fans who are still craving the franchise's famous maniacal murder and gore won't be disappointed."
Finally, to answer the question you are probably already thinking of, is adult Jason in this film as well? "The answer is yes," Ford told us and gave us a little something to think about.
Could a Friday the 13th prequel be the best way to reboot the series and finally bring the franchise back to relevance? The time is clearly now and individuals are moving towards making it happen, but this particular story has a completed script and could set up some exciting follow-ups if this project gets picked up for production, which could very well be likely considering how Miller and other parties are currently exploring their options for a new film.
One part of this script that's particularly intriguing is the different tone it will take compared to the slasher installments of the franchise, yet such a change feels appropriate in this case when it comes to putting the focus on Pamela and the early events that led to the fateful killing spree at Camp Crystal Lake to begin with. Perhaps what Friday the 13th needs is some fresh blood and a fresh approach, while still respecting all of the iconic lore and moments that have made it such a beloved series over the years.
We may have just that in this Friday the 13th: The Beginning script but we will have to wait and see what comes next for the franchise as the rights situation is navigated and the script is shopped around for potential development. Be sure to stay tuned to Dead Entertainment for updates on everything Friday the 13th in the coming weeks, months, and beyond.