What We Do in the Shadows Producer Talks Expanding World of Season 2
Paul Simms offers fans a few quick teases about what to expect when the show returns.
By Chris Morse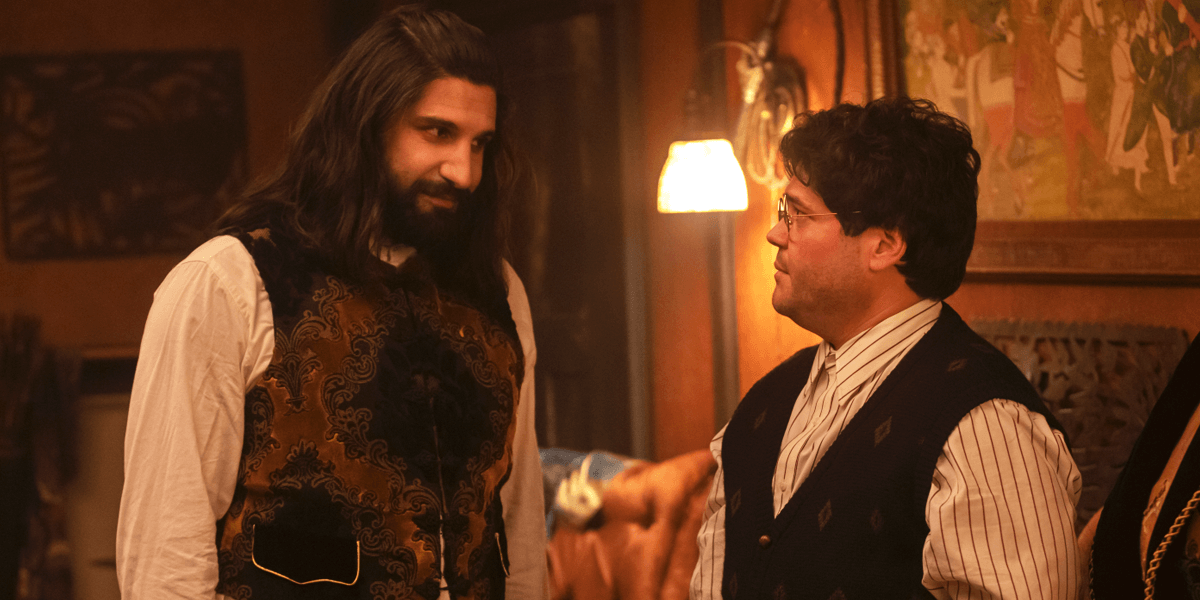 There's no denying that Taika Waititi and Jemaine Clement's What We do in the Shadows has translated perfectly well to television, and the fun isn't stopping anytime soon with the series already getting a second season. Executive producer Paul Simms recently spoke with EW to talk about how the show could expand heading into Season 2, particularly with respect to other kinds of vampires and creatures.
"The world does expand," said Simms. "I think in the same way that the first season of the show showed that there were other subcultures that walk amongst us that we don't know about, I think season 2 will expand that a little further, but it'll just be more of these guys, which is my favorite part of the show."
"Our characters will come into contact I think with other kinds of vampires, but also other kinds of supernatural entities. A lot of it is figuring out which kinds of creatures exist in this universe, which Jemaine is the ultimate arbiter of. Leprechauns do not exist in this universe. Witches do."
It's good to hear we'll be seeing more types of vampires and even other creatures as the show goes on. Deadpan humor involving a group of vampires living on Staten Island (along with some friends) proved to be a hit, so we are just about ready to sink our teeth into this world again as soon as possible.
What We Do in the Shadows will return with a second season beginning sometime in 2020. As usual, we will keep you posted with all the latest news and updates right here on Dead Entertainment.