What We Do in the Shadows Season 1 Review: FX's Mockumentary is Dead Funny
The television series has proven that it can be funnier and deadlier than the movie it is based on.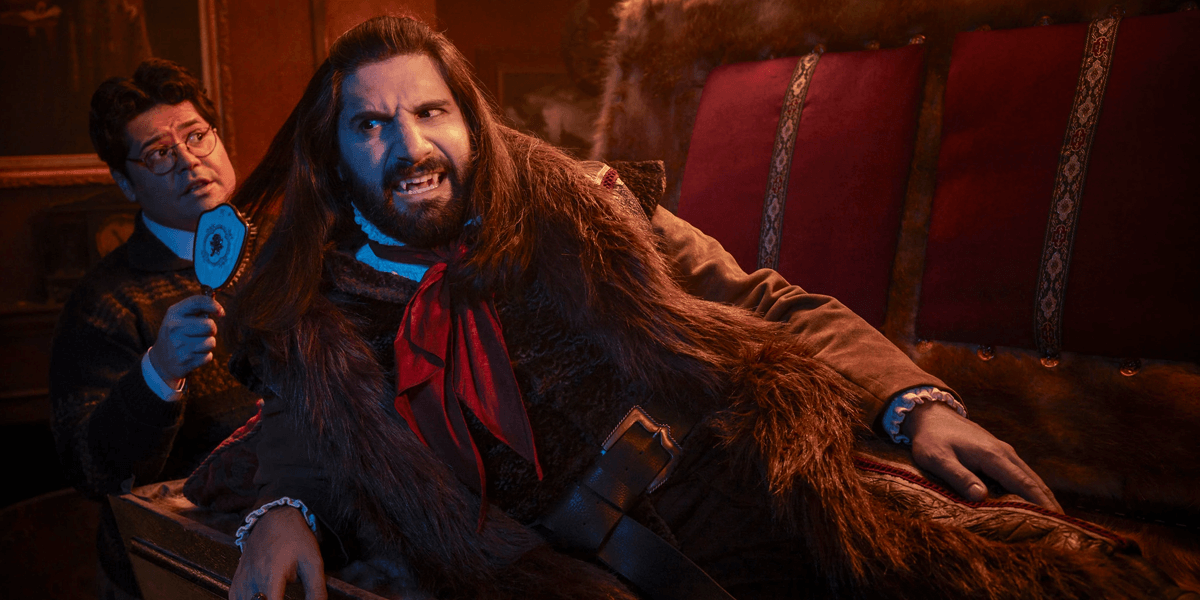 Having watched What We Do in the Shadows the movie a couple of years ago, I thought no small-screen adaptation could ever do it justice. I'm happy to admit I was wrong, now that I'm all caught up with FX's What We Do in the Shadows.
If you're not familiar with the plot of this mockumentary, let me sum it up for you. The show follows the lives of three European vampires living in Staten Island. There's Nadja (Natasia Demetriou) – my personal favorite, but we'll get to that later – and Laszlo (Matt Berry), a couple who has been together for centuries, and their housemate, Nandor the Relentless (Kayvan Novak), a former Ottoman warrior.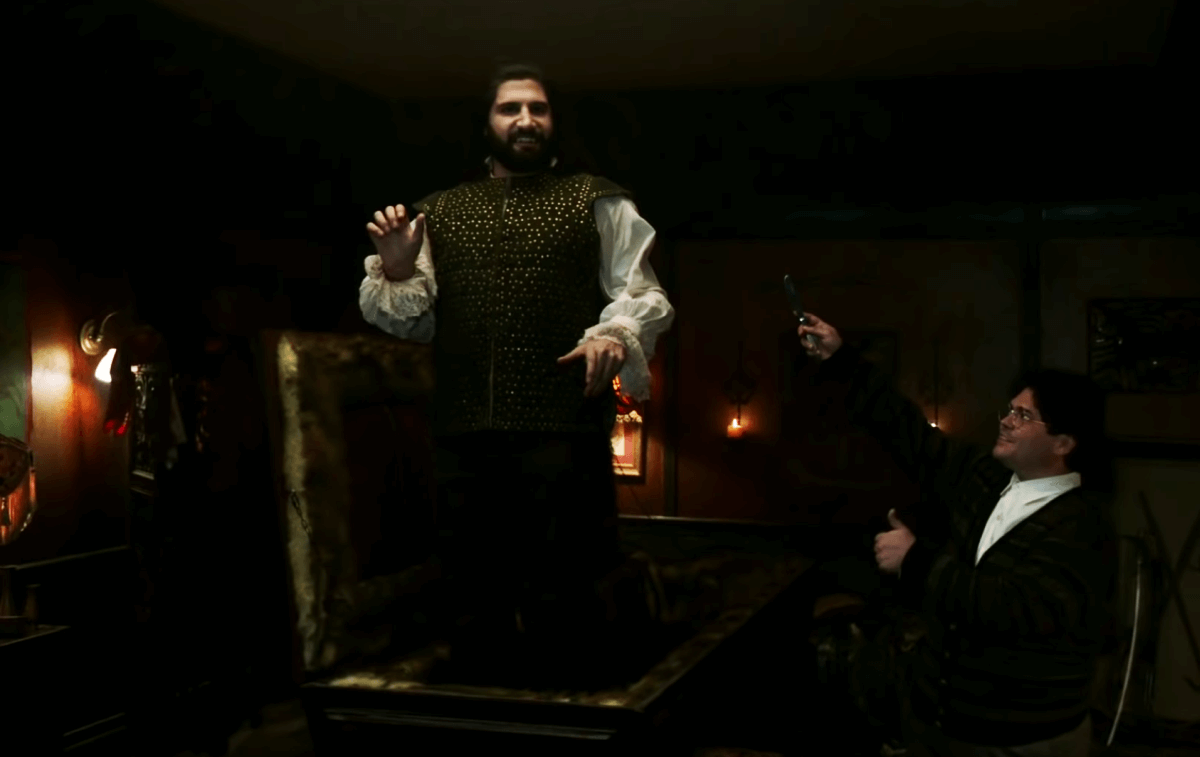 Nandor also has a familiar, Guillermo (Harvey Guillén), whose sole goal in life is to be turned into a vampire by his master. Oh, we also mustn't forget (though both the audience and the housemates often struggle to) Colin Robinson (Mark Proksch), their other roommate, a day walker who has a boring office job and is what we call an "energy vampire." If that's not a recipe for success (and for a completely normal living situation), then I don't know what is.
One of my main concerns before watching the show was that they wouldn't be able to replicate the chemistry of the original cast. Not only did they do that, but I think they've added some extra layers to it as well. The actors bounce off each other perfectly, especially Demetriou and Berry, the parody Gothic couple, as well as Novak and Guillén, the iconic master and familiar duo.
I particularly like Demetriou's journey this season, what with her choosing a protégé in which she clearly sees herself when she was (much) younger. Granted, she might not be a great mentor to her, but she's definitely trying for the sake of girl power and it makes for some of the funniest moments in the show.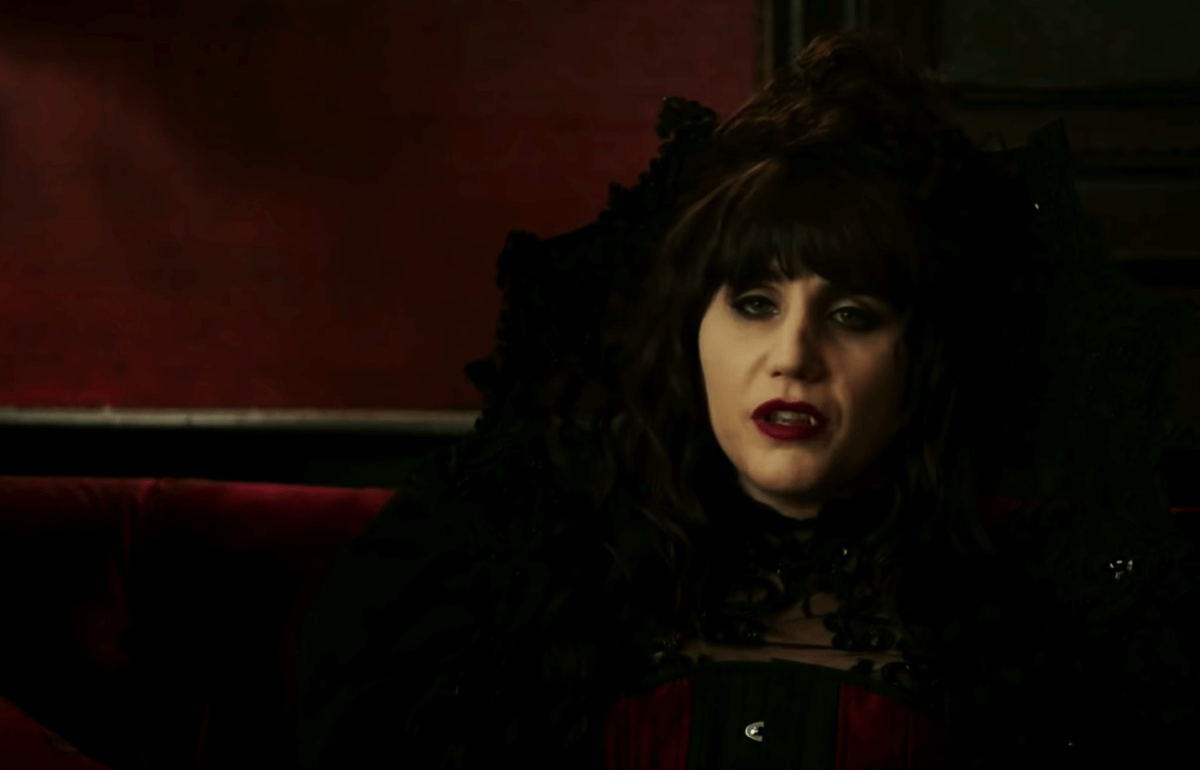 Another character who's a personal favorite for the simple fact that he's extremely relatable is Colin Robinson, the energy vampire. If you don't know what an energy vampire is (how dare you?), let me enlighten you. Basically, they feed on people's energy by talking to them about tedious topics. The fact that Colin is your typical office guy, spending most of his time under fluorescent lights and in small office cubicles, is just an added bonus.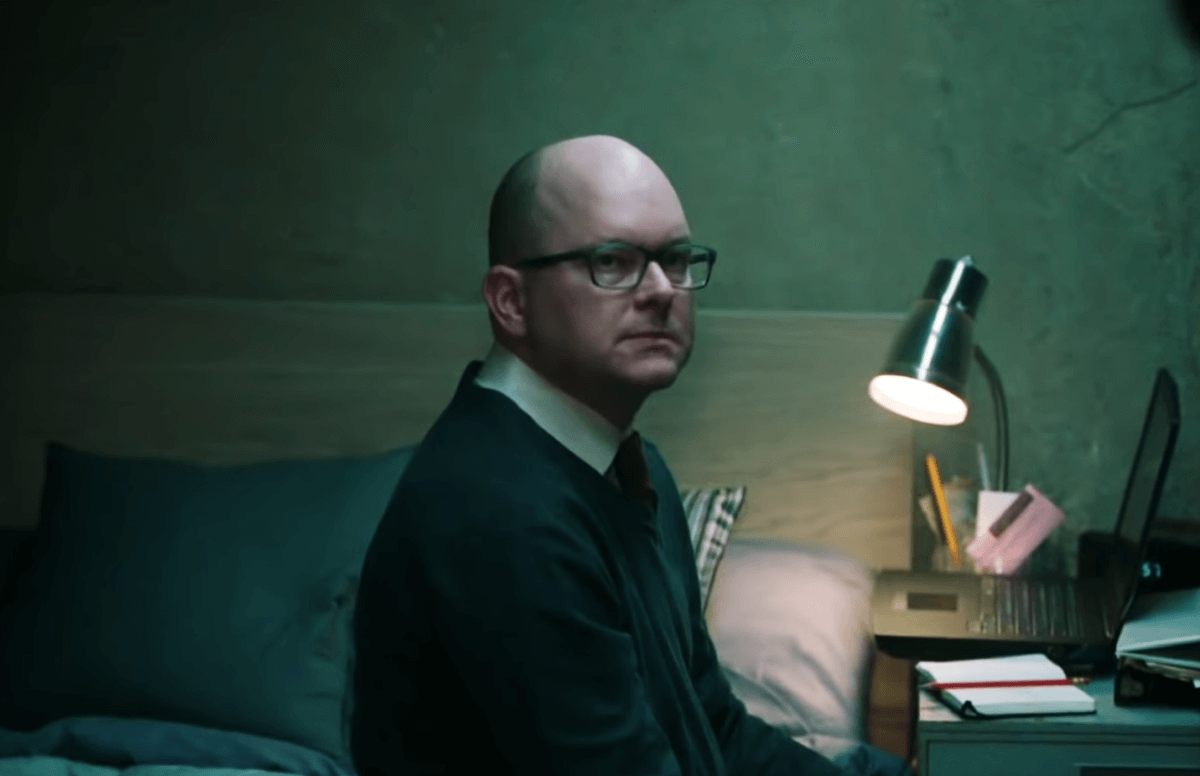 Speaking of vampires who suck the life out of people in an office, the show also features an "emotional vampire" in a particularly hilarious episode. Evie (Vanessa Bayer) steps on Colin's toes when she feeds on his usual victims by telling them extremely depressing stories that bring them down. Both vampires are unique additions to the original plot and, love them or hate them (there's no in between), they are one of the main reasons why the audience is drawn to this show.
It's clear that characters like Evie and Colin are created as a bridge between the vampire world and the human world, and they are not the only ones, which brings me to Guillermo, Nandor's familiar. He is most often a mirror for the audience and I argue that his looks toward the camera can rival those of Jim in The Office or Ben in Parks and Recreation. Whenever there's a moment that demands a "what the actual hell is happening right now?," Guillermo is there to embody that feeling with just one look.
In typical What We Do in the Shadows fashion, the comedy stems from the premise of centuries-old European vampires living in 21st century Staten Island. As expected, they have to deal with mundane errands or responsibilities that they are not equipped to deal with and that they barely understand. Two examples that come to mind are Nandor's attempt to convince a couple of unphased local politicians to submit to vampire dominion and his venture into the process of getting an American citizenship.
If these scenarios sound even remotely fun to you, you'll definitely enjoy What We Do in the Shadows. In fact, there aren't many things I can say about it that are not a praise for this vampire mockumentary.
The Good
Everything from the characters, their chemistry, and their backstories and motivations, to the scenarios, costumes, and purposefully-bad special effects make this series an amazing watch. For a show that had some big shoes to fill, it still manages to find unique stories to tell that delight, scare, and amuse the audience.
The Not-So-Good
If I would have to find something wrong with the series, it would be that it does reuse some of the plots from the movie, but that is to be expected and is not a common occurrence. However, the show quickly manages to find its own rhythm and do its own thing independently of the movie it is based on.
If you haven't figured it out just yet, I'm a huge fan of What We Do in the Shadows and I'm extremely excited a Season 2 is in the works. I'm usually a fan of deadpan humor, so the fact that the show abounds with it (especially when it comes to Nadja's killer one liners) is enough to win me over. Fortunately, that's not all it brings to the table.
The housemates may bicker and hiss (like, actually hiss) at each other most of the time, but they also have each other's backs and care for one another, which brings a lot of heart to the show as well. I don't know about you, but I can't wait to see them continue their journey (you know, the one they completely disregarded in favor of petty platitudes until Baron Afanas kindly reminded them of it, that one) of American domination in Season 2.