Latest Creepshow Poster Offers a New Twist on a Classic Creep
With television streaming all the rage now, the official series mascot has adapted to the times.
By Chris Morse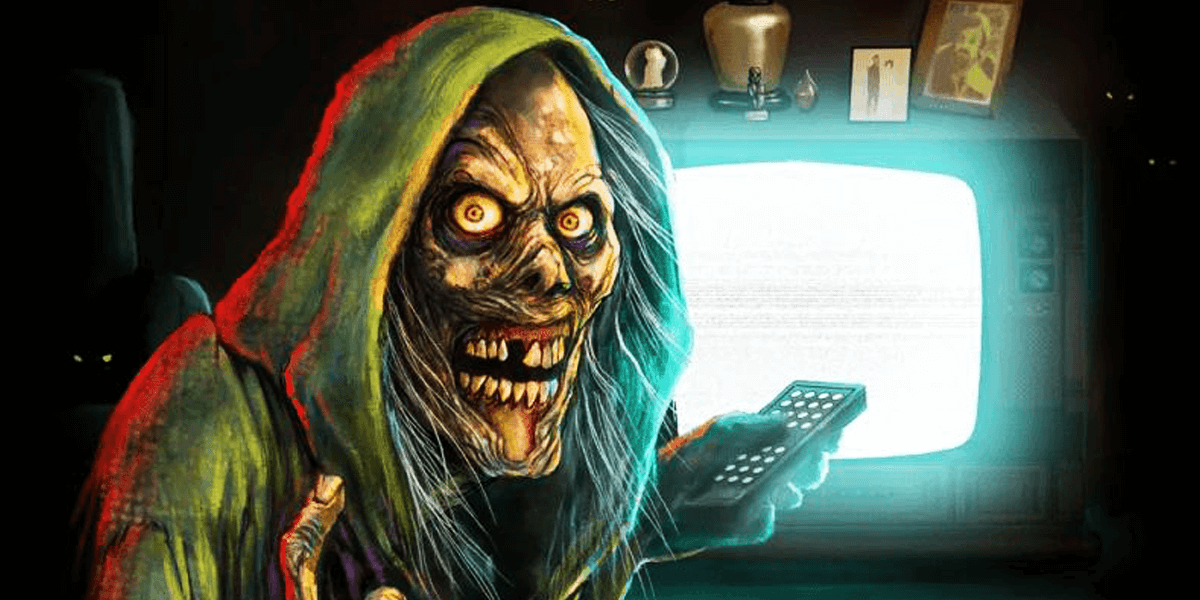 A new poster has surfaced for Shudder's upcoming Creepshow television series and this one calls back to the classic Creep we've all come to associate with the films, only with one very important twist. As revealed by The A.V. Club, this mascot is no longer working the box office or sitting in a theater. Instead, it's at home turning on the television. It may have a tube TV, but we're sure it can still stream Shudder.
All in all, this new look is quite fitting for the streaming platform's upcoming take on the horror classic. Take a look at the poster below and read on for more details on the series.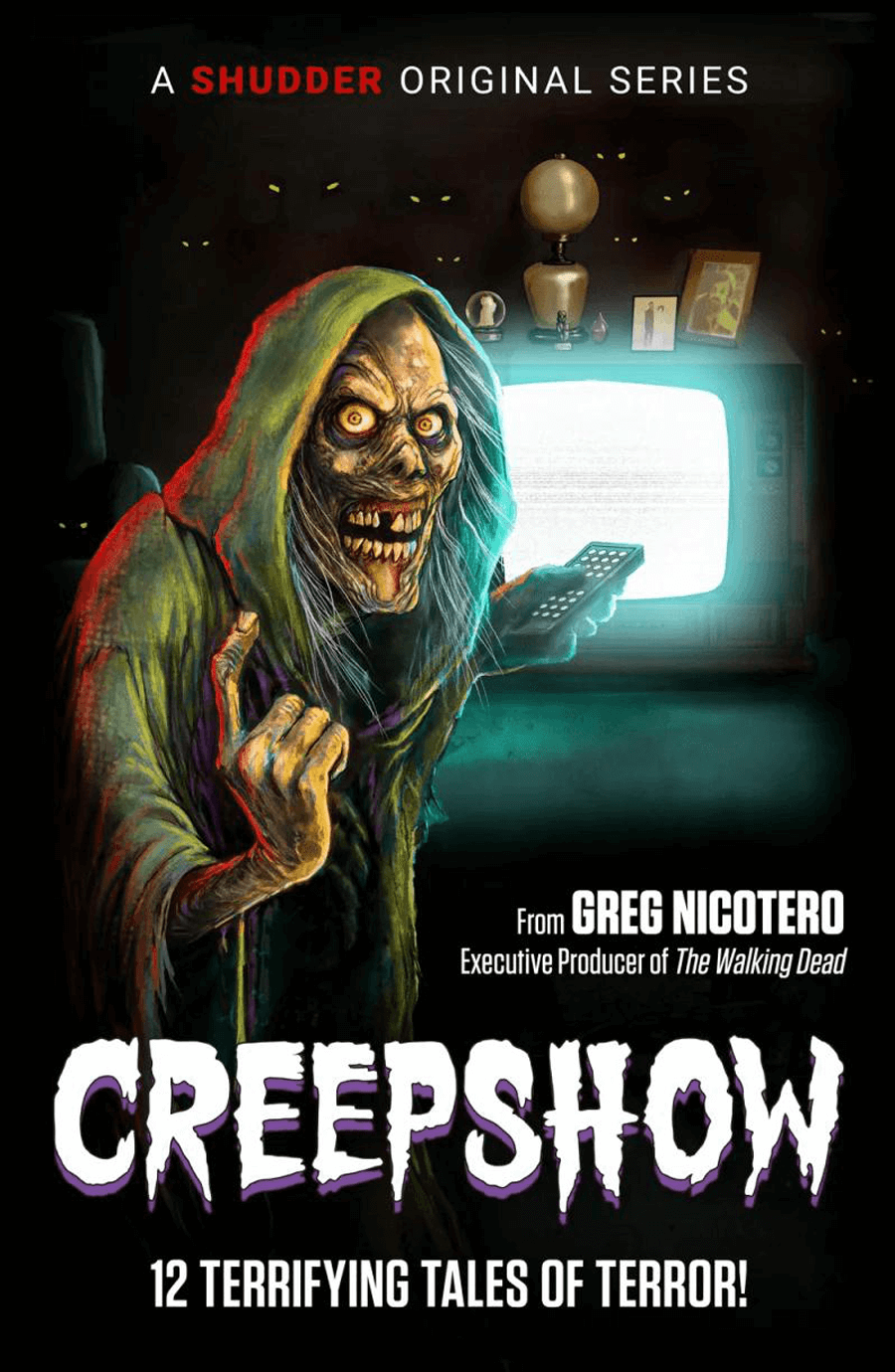 Previously-announced cast members for the series include Tobin Bell (Saw), Adrienne Barbeau (Creepshow film), and Giancarlo Esposito (Breaking Bad), who will all be appearing in a segment based on Stephen King's 1973 short story, Gray Matter, which was eventually released as part of his 1978 collection, Night Shift. Jeffrey Combs (Re-Animator), Big Boi (of OutKast), King Cudi, Bruce Davison (X-Men franchise), and DJ Qualls (The Man in the High Castle) will also appear in episodes.
Twelve segments in total will make up the Creepshow series' six-episode debut season. Another trio of stories we learned were being adapted are Times is Tough in Musky Holler, with John Harrison directing a screenplay from John Skipp and Dori Miller, Lydia Layne's Better Half, written by Harrison and directed by Roxanne Benjamin, and, finally, Skincrawlers, with Benjamin this time directing a screenplay by Paul Dini and Stephen Langford.
Additional tales being adapted include Joe Hill's By the Silver Water of Lake Champlain, Bird Box author Josh Malerman's House of the Head, Joe R. Lansdale, Kasey Lansdale and Keith Lansdale's The Companion, Christopher Buehlman's The Man in the Suitcase, Bruce Jones's All Hallows Eve, John Esposito's Night of the Paw, and Rob Schrab's Bad Wolf Down. It was reported early on that an episode called Survivor Type would be included, based on a short story from Stephen King's 1985 collection, Skeleton Crew, but we haven't heard much in the way of confirmation on that one.
The Walking Dead executive producer Greg Nicotero will serve in a similar role for this series, taking on overall showrunner duties as well. Much like his time on the AMC zombie drama, he will be behind the camera in the director's chair for select episodes as well.
Creepshow will arrive on Shudder sometime this fall, but no exact date or release schedule has been revealed at this time. Stay tuned to Dead Entertainment for all the latest news and updates on the series.