Netflix Releases Official Synopsis for Stranger Things 3
The Season 3 description helps set the stage for what is sure to be an exciting new story set in Hawkins, Indiana.
By Chris Morse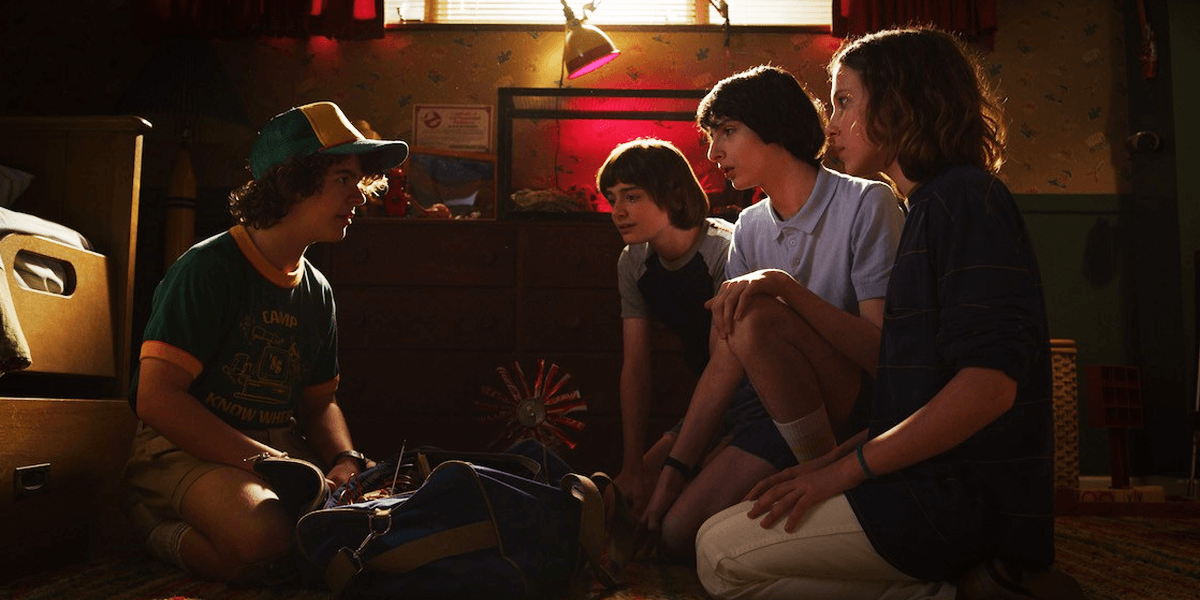 We are just weeks away from the return of Stranger Things and Netflix has opted to share a few small tidbits to hold fans over until July 4th, when the show's eight-episode third season finally makes its debut. Between the new season and the upcoming video game spinoffs, fans of the hit series have plenty to look forward to in the world of Hawkins, Indiana.
As usual, the official synopsis doesn't give too much away, but coupled with the listing of the episode titles, we have a pretty clear idea of where most of the fun will be. That place might be the Starcourt Mall, a location teased since the new season was revealed. Have a look below for the Season 3 description and a refresher on each of the episode titles.
It's 1985 in Hawkins, Indiana, and summer's heating up. School's out, there's a brand new mall in town, and the Hawkins crew are on the cusp of adulthood. Romance blossoms and complicates the group's dynamic, and they'll have to figure out how to grow up without growing apart. Meanwhile, danger looms. When the town's threatened by enemies old and new, Eleven and her friends are reminded that evil never ends; it evolves. Now they'll have to band together to survive, and remember that friendship is always stronger than fear.

1. "Suzie, Do You Copy?"
2. "The Mall Rats"
3. "The Case of the Missing Lifeguard"
4. "The Sauna Test"
5. "The Source"
6. "The Birthday"
7. "The Bite"
8. "The Battle of Starcourt"
Stranger Things will return with its third season, titled Stranger Things 3, on July 4th, 2019. Be sure to stay tuned for all of the latest updates on the show right here on Dead Entertainment.