Review: Lucifer Season 4 Leaves Fans Wanting More
This series remained devilishly good with the move to Netflix.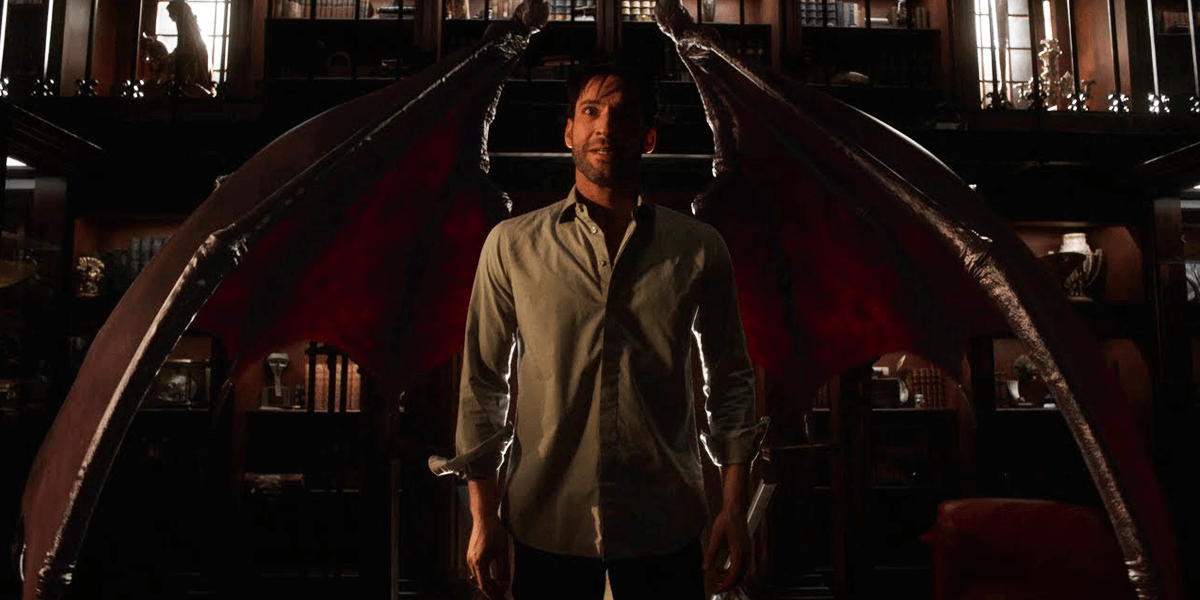 On May 8th, Netflix released the new season of Lucifer in its usual binge-worthy style of providing all ten episodes simultaneously. Not surprisingly, a mere 24 hours later, fans were taking to social media asking when the next season was going to happen (more on that later).
Last year, Fox cancelled the show about the fallen angel, Lucifer Morningstar (Tom Ellis), who abandons Hell and descends upon Los Angeles to winds up running Lux, a sultry night club. He soon teams up with detectives as a consultant to aid in solving murder cases, utilizing his skill of forcing people to disclose their deepest desires, much to their embarrassment.
Shortly after Season 3's cliffhanger, fans were devastated to hear that the series was not being renewed by Fox. With the future of Lucifer in limbo, fans rallied to save their beloved devil by creating the #SaveLucifer hashtag that quickly went viral. A month after being cancelled, Netflix announced it had signed the series for 10 episodes and Season 4 was officially given the green light.
I, along with many other fans, patiently waited for the May 8th release of the new episodes. I have no shame in saying that I too participated in the binge when that date arrived, watching the first six episodes the first night and completing the remaining four the next evening. So, what did I think about Season 4? Did it live up to the previous three seasons? Read on to find out.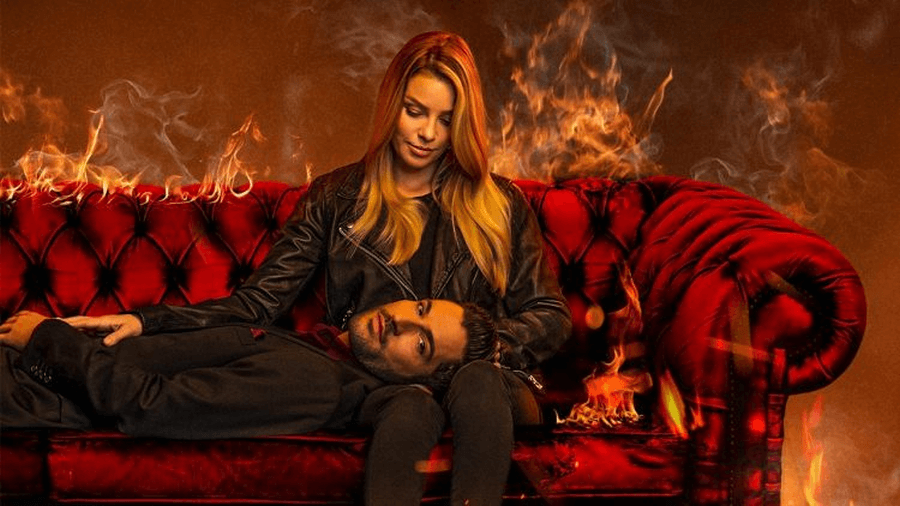 For those familiar with the series, you will remember that at the end of Season 3, we saw Lucifer's devil face return and it was finally revealed to Detective Chloe (Lauren German). If you were like me, you were blown away by that scene. We've been waiting a whole year to find out how the detective would handle that sight. Would she accept Lucifer or turn away?
Season 4 did revisit that moment, albeit quickly. The change of networks also brought on a change in effects, so if you were really paying attention, you would notice the devil face makeup was slightly different in this new season compared to the last, but it is still well done.
If you are curious if the move to Netflix had any influence over the quality of this season, don't fret. Not much has changed. In fact, with the exception of a few additional swear words and scenes of nudity, including Lucifer's behind within the first six minutes of the first episode (and multiple other times throughout the season), nothing stood out to me that they couldn't have gotten away with if they had remained on Fox, but enough about networks, let's get on with the review.
The opening sequence of the first episode set the tone in a great way. We find Lucifer at his piano at Lux, playing a slowed-down version of Radiohead's "Creep." If you are familiar with the series, you know that Tom Ellis is actually singing the musical numbers he performs. Season 4 picks up a month after Chloe has seen his true face and he is concerned that she may never accept him for being, well, the ruler of Hell.
The usual cast of characters that fans have grown to love make their return this season as well. Mazikeen (Lesley-Ann Brandt), Doctor Linda (Rachel Harris), Ella (Aimee Garcia), Amenadiel (D.B. Woodside), and Detective Dan aka Detective Douche (Kevin Alejandro). This season, we were given two new characters promising to spice up the story. Graham McTavish and Inbar Lavi join the cast as Father Kinley, who wants to banish Lucifer back to the depths of Hell, and Eve (yes, that Eve), who wants to rekindle her affair with her first true love, Lucifer.
I thought the new faces and storylines were a refreshing addition to the series. We do see a few characters grappling with their religious beliefs moreso this season after the death of a couple key characters last time. While some are trying to find love, others are surprised with a new addition of their own.
Each episode still featured a new murder case for the group to investigate and solve, all while trying to defeat their inner demons in the process. Each episode flowed nicely into the next, not losing any momentum along the way or having the viewer wanting to tune out. As mentioned above, it was easier to accept this new style of watching all the episodes at once instead of having to wait for the following week's episode.
We see the occasional moments of betrayal, lust, comedy, and violence, but that is what made Lucifer a series adored by fans. The witty comebacks by Lucifer are plentiful throughout Season 4, as are the playful interactions he has with the other cast members.
The addition of Eve (Lavi) brings a new side of Lucifer that we haven't seen before, which is, of course, a wonderful surprise. She excels in her role and I'm hoping to see more of her in the next season.
There are moments that the storyline did drag a bit for me. The scenes with Father Kinley and Chloe seemed to be redundant at times, but fortunately the comedy and wittiness of other characters made it easy to overlook. A character that was more prominent in the earlier seasons was Trixie (Scarlett Estevez), Chloe's daughter. Her chemistry on screen with both Lucifer and Maze is missed in this season. It would have been nice to have seen a storyline with her, now that she is a bit older, so maybe we will have that in Season 5.
By the time we approach the last couple episodes, we have some more new faces and even more twists. Those condemned to Hell have escaped to Earth to get their Prince of Darkness back. When he refuses to return, they begin to wreak havoc on those around him. The epic showdown comes in episode 10, where we not only see Lucifer's devil face but his full body transformed to the evil being that was still inside him the whole time. It was quite exciting to see the people possessed by the escaped spirits all bow before Lucifer in his true demon shape, sharp talon wings and all.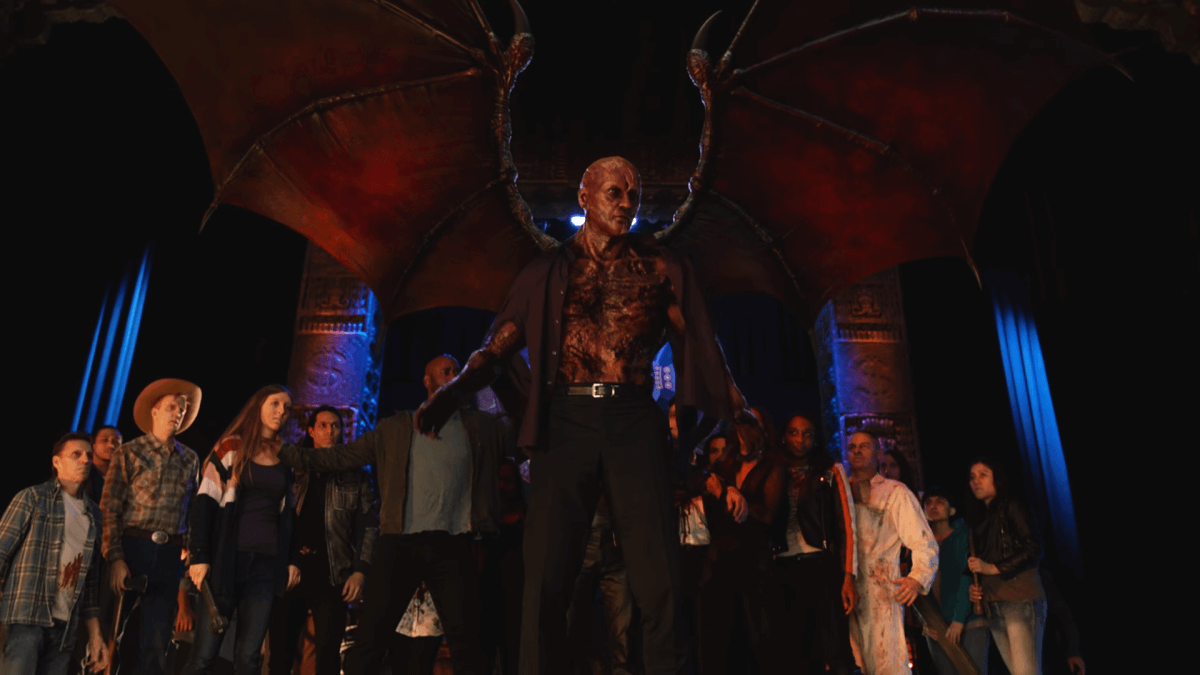 Season 4 ends with another cliffhanger. Keep in mind that at that time, we had no idea there would be a fifth, so fans were shocked and a bit upset over this ending. Once Lucifer realized that Kinley's caution was referring to Chloe being his first true love and not Eve, he knew he needed to return to Hell.
Chloe professes her love for him, but tearfully he explains he needs to return home to reign over his subjects to keep them from escaping and descending upon Earth again. He says goodbye to his beloved detective and takes off into the dark sky. In the closing scene of the episode, we see him regain his spot on his throne in Hell. Overall, I have to say, it was a very well-done season. They left many character storylines unfinished to the point that it could easily be picked up in another run of episodes, which, thankfully, is exactly what has happened.
The Good
New faces provided new avenues of Lucifer's past to be explored as the episodes had a nice flow to them with plenty of comedic and witty moments in between. The music was perfectly matched to the scenes and the special effects were great, especially Lucifer's full-body makeup and demon wings.
The Not-So-Good
The Father Kinley/Decker storyline felt rather redundant and the season could have better utilized characters such as Trixie and Dan. It felt like Maze's character lost some of her previously-explored demonic elements as well. The season also left many questions pertaining to Eve and Kinley's reasons for tracking down Lucifer.
Speaking of more episodes, Lucifer fans are thrilled to have received the news this week that Netflix has renewed the series for one more season. The bad news, however, is that it will be the final season. Fans have mixed emotions over this revelation, but the show's creators promise to give them the ending they have always been wanting. One can speculate this means bringing Lucifer and Chloe together after all. We will need to wait and see.