Bruce Campbell Says "Fully Immersive" Evil Dead Video Game May Arrive Within a Year
The actor previously mentioned such a project being in development as recently as last summer.
By Chris Morse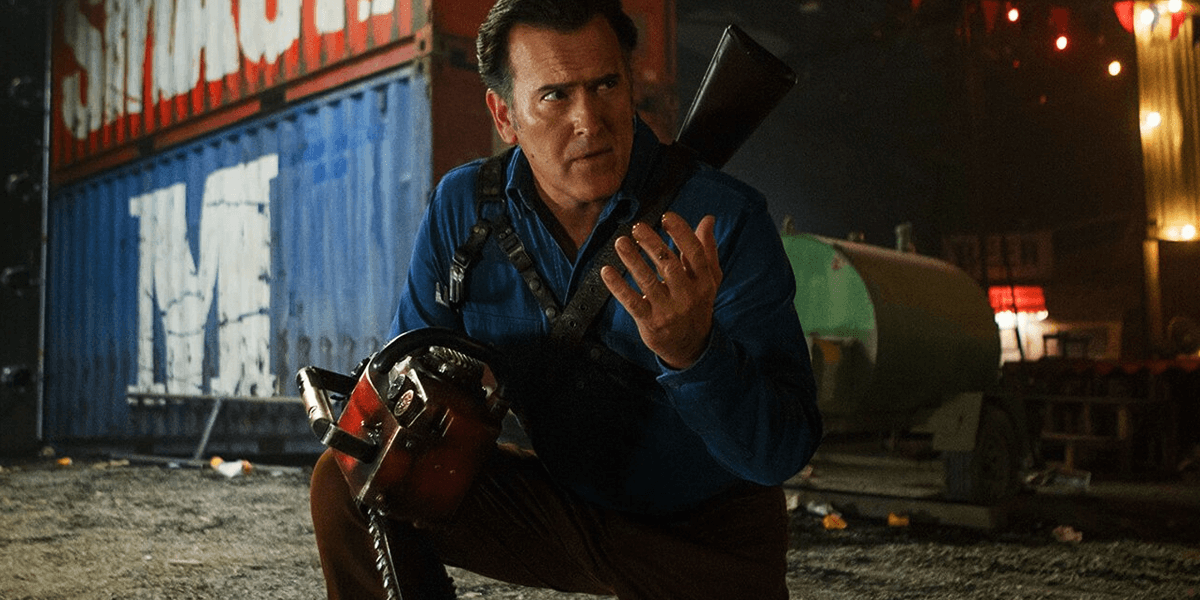 As part of the press tour surrounding his hosting of the Travel Channel's revitalized Ripley's Believe It or Not! series, Bruce Campbell has been making the rounds discussing the new show as well as his other iconic roles, particularly in the horror genre as Ash Williams. Earlier this week, we learned that new Evil Dead projects are indeed on the way, even if we won't be seeing more of the actor's character in the flesh following his retirement from the role.

However, Campbell has since elaborated that his retirement does not include voice work, revealing last summer that he would be voicing Ash in an Evil Dead video game. "Oh no no, that's different," he explained. "I have previous obligations I have to fulfill. They are doing a video game. A whole immersive kind of dealio. I'll be Ash for that, because I wouldn't want someone else's voice hamming it up."

Now, in a recent interview with TV Insider, the actor has revealed a little bit more about that upcoming project, which he is still describing as "fully immersive," possibly hinting that the game may be of the virtual reality variety. Particularly, he says the title could arrive within a year, which means we could learn more about it sooner rather than later.

[blockquote-0]

The current Evil Dead game Campbell is referring to is likely 2005's Evil Dead: Regeneration, which might be a tiny bit dated by today's standards. Fortunately, it appears a fresh video game take on the franchise is on the way with the right person doing the voice of Ash, so there's plenty to be excited about as we wait for this one. After all, we can't have somebody else hamming up the character, can we?

With E3 taking place next month, it's certainly possible we could get an official announcement or trailer of some kind at some point during the event. As usual, if that happens, you can find out about it right here on Dead Entertainment. Stay tuned for all the latest on the Evil Dead franchise!