What We Do in the Shadows Film Stars Reprise Their Roles for Latest Episode of TV Series
Taika Waititi, Jemaine Clement, and Jonathan Brugh were among the guest stars who made surprise appearances on the show.
By Chris Morse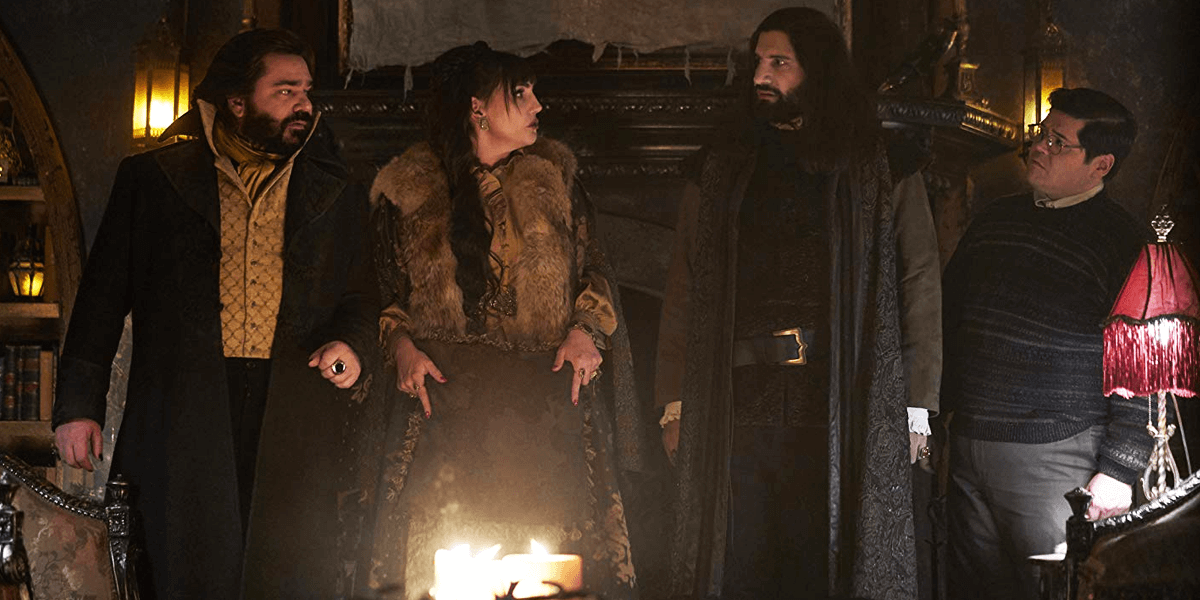 What a week it has been for FX to renew What We Do in the Shadows for a second season, with the debut of its star-studded seventh episode, complete with a slew of fun cameos. The most notable of the bunch, in our eyes at least, was the return of the original film's trio of vampires, Viago, Vladislav, and Deacon, as portrayed by Taika Waititi, Jemaine Clement, and Jonathan Brugh, respectively.
The latest episode has our new trio of vampires going on trial to face the Vampiric Council to answer for their crimes. It just so happens that the majority of its members are noteworthy stars who have played the role of a vampire in a movie or TV show at some point or another.
Tilda Swinton (Suspiria, Doctor Strange) appears as the head of the council, with Kristen Schaal (The Last Man on Earth, Bob's Burgers) and Dave Bautista (Guardians of the Galaxy) also making cameos. Some of the vampires who made appearances are Evan Rachel Wood (True Blood), Paul Reubens (Buffy the Vampire Slayer), Danny Trejo (From Dusk Till Dawn), and even Wesley Snipes (Blade) via Skype. Unfortunately for fans of The Lost Boys, Kiefer Sutherland couldn't make it, but it should be noted that he and many other celebrity vampires are part of the council, but were simply not present.
This event was a fun way to not only bring this series closer to the 2014 film, but also the broader world of vampires in film and television. Seeing Waititi, Clement, and Brugh playing their characters once more was also a treat. Perhaps we will see more crossovers in the future now that the precedent has been set after this episode, but only time will tell as we close out this season and await the next.
What We Do in the Shadows is currently airing its first season on FX, with three more episodes to go. Following the season finale on May 29th, fans can look forward to the next batch of episodes beginning sometime in 2020. As usual, we will keep you posted with all the latest news and updates right here on Dead Entertainment.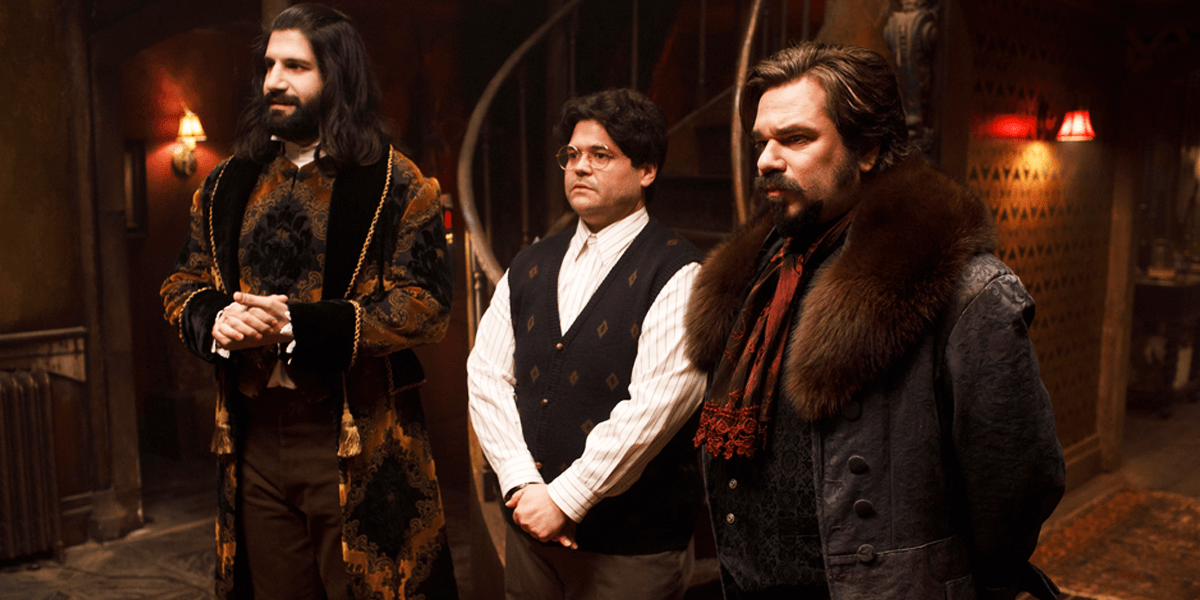 FX Renews What We Do in the Shadows for Second Season
The vampire comedy may not be around eternally, but we can certainly expect a continuation of the series next year.
Read More