FX Renews What We Do in the Shadows for Second Season
The vampire comedy may not be around eternally, but we can certainly expect a continuation of the series next year.
By Chris Morse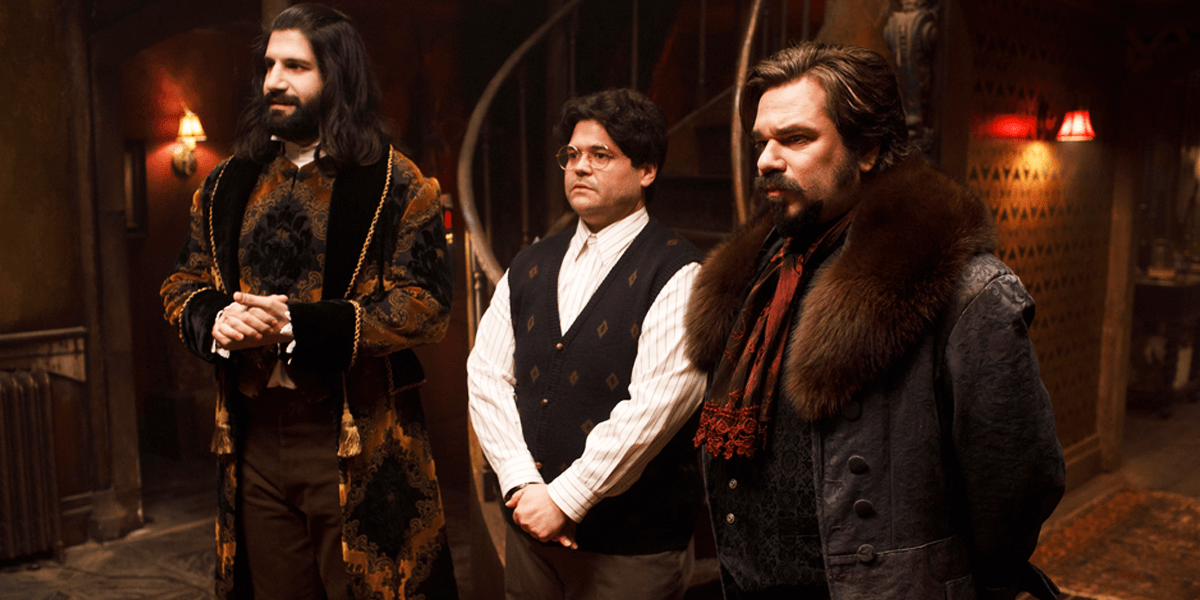 The verdict on Jemaine Clement and Taika Waititi's What We Do in the Shadows television series is in and it is good news for fans who want to see more. FX announced today that it has renewed the vampire comedy for a second season, which will arrive sometime in 2020. The 10-episode first season of the show will not wrap until the end of the month, but all eyes at the network are already firmly looking ahead to Season 2, as evidenced by this renewal announcement.
"Jemaine Clement, Taika Waititi, and Paul Simms have more than delivered on the high expectations of Shadows fans by adapting the cult classic for television and building a passionate base of new and returning fans," said FX Networks' president of original programming, Nick Grad. "We also want to thank the rest of the creative team, including Scott Rudin, Garrett Basch, and Eli Bush, and the incredible cast and crew for delivering such a fun and original series, and we look forward to working with them all on season two."
The announcement did not mention whether the second season will also consist of 10 episodes like the first, but that is a fair assumption to make at this point in time.
Although the television series follows different characters than the movie did, it has certainly been resonating with fans nonetheless, as the show has amassed almost 3 million viewers so far. FX says the series has ranked in the top five cable comedies of 2019, which is not bad for a first season of anything with so unique a concept.
What We Do in the Shadows is currently airing its first season on FX, with four more episodes to go. Following the season finale on May 29th, fans can look forward to the next batch of episodes beginning sometime in 2020. As usual, we will keep you posted with all the latest news and updates right here on Dead Entertainment.