Fear the Walking Dead's Fun Season 5 Teaser Reintroduces Us to the Show's Heroes
These heroes are here to help, as they've been insisting since adopting a new mission statement.
By Chris Morse

A new teaser for Season 5 of Fear the Walking Dead is here and this one is channeling a fun mix of zombies, the Avengers, and Star Wars. It's a less-serious preview that shows our current roster of characters on their new mission to help people however they can. It doesn't contain any footage from the upcoming season, but it does put the spotlight on the overall returning cast of the show.
In addition, EW has revealed the official key art for Season 5, which clearly illustrates how the stakes will be much higher than what is shown in the above teaser. You can check the official artwork out below.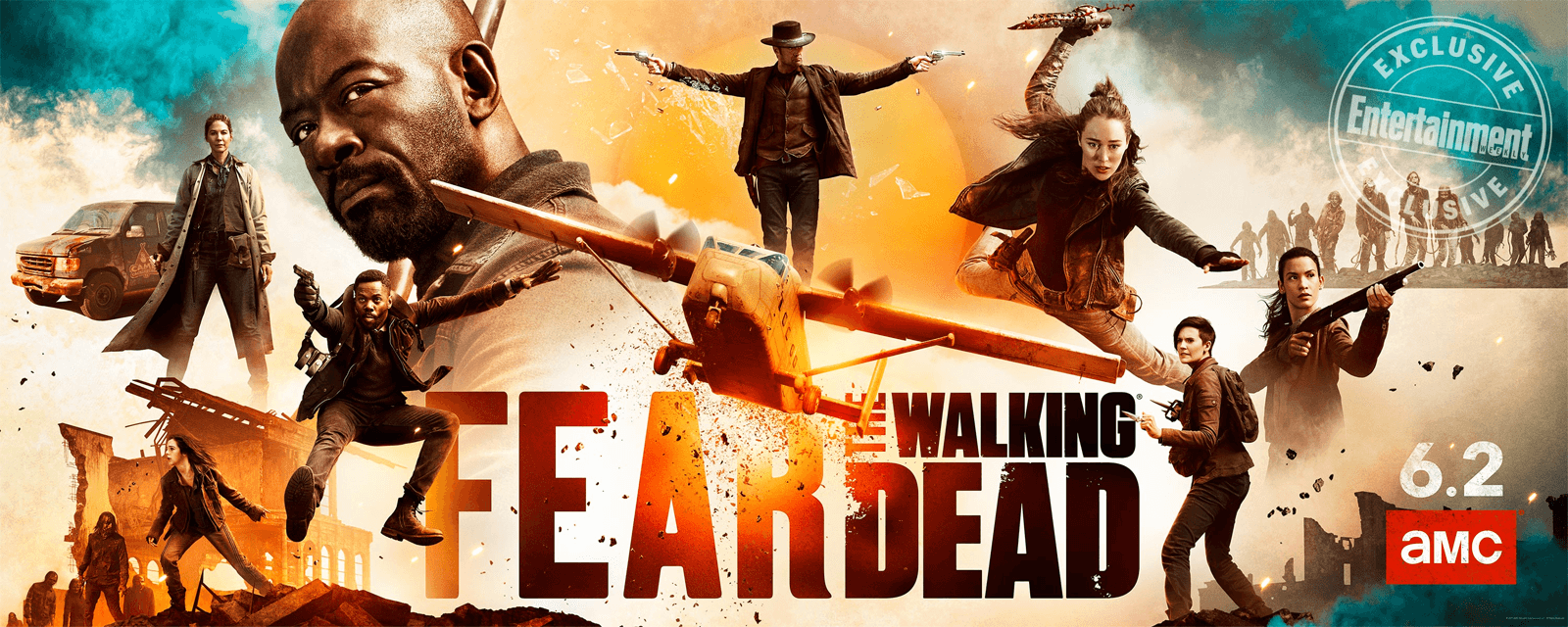 Front and center are a number of returning characters who are making it their mission to connect with other people and help them out in any way they can. The group has adopted Morgan's mission to keep hope alive and put their faith in others to survive in this post-apocalyptic world together.
We recently learned that former Vulture Charlie, played by Alexa Nisenson, has been promoted to series regular status with Once Upon a Time's Karen David coming on board for her own recurring role. They will be joined by Lennie James' Morgan Jones and another crossover character with Austin Amelio's Dwight moving over from the main series as well.
In addition, it was previously reported that Ruben Blades and Daniel Sharman would be returning to reprise their roles of Daniel Salazar and Troy Otto respectively. The spinoff series is still very much in a transition phase after it ditched most of its original cast, leaving behind only Alicia Clark and a handful of newer additions along the way.
Fear the Walking Dead will return to AMC this summer on June 2nd, 2019. Keep an eye on Dead Entertainment for all the latest news and updates on The Walking Dead and its various spinoffs.