The Walking Dead Comic-Con Updates: Rick Grimes Movie, Season 10 Trailer, Danai Gurira Exit, "Fear" Previews
Get up to speed on the latest franchise news right here.
By Chris Morse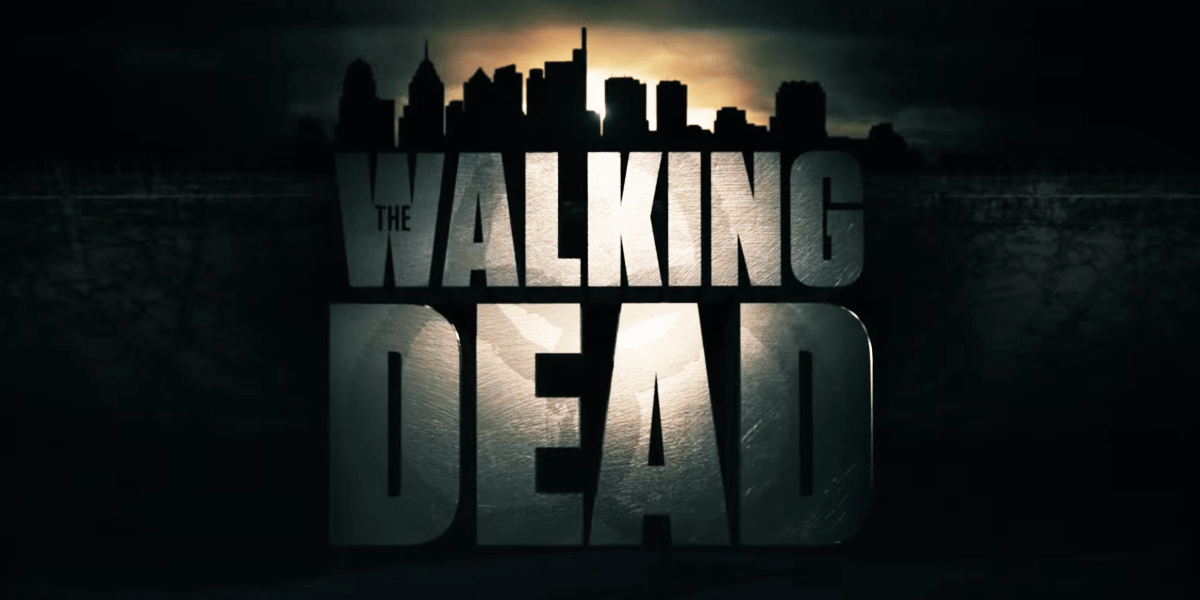 The San Diego Comic-Con panel for The Walking Dead was a doozy and we have all the biggest news for you right here in one place. From trailers and footage for the main series and Fear the Walking Dead, to the upcoming Rick Grimes feature films and the exit of one major star, there was no shortage of major news at this year's event, so let's get right into it.
The Walking Dead
Let's start off with the main series, because there has been plenty of big reveals for that. The big news here is that we will soon be saying goodbye to one important character, as Michonne actress Danai Gurira has officially confirmed her exit from the series. This was reported a few months back, but the actress and network have remained relatively tight-lipped up until this point.
"I can confirm this is the last season I'll be on this amazing TV show as Michonne," said Gurira during the event. "I would just like to say this has been one of the purest joys in my life. I am very very thankful for the experience I've had in ways that I cant even express right now. My heart does not leave… it doesn't ever end, the connection between us never ends. It was a very difficult decision. It was about my calling and other things I feel called to… as a creator of work. All I'm filled with is a lot of pain about leaving and a lot of gratitude and to all of you. I love you guys. TWD family is forever."
It may not be much consolation, but it was also announced that a pair of stars were joining the show in Season 10. Thora Birch (Ghost World, American Beauty) will be playing the part of Gamma, a member of the Whisperers who is highly protective of Alpha, and Kevin Carroll (The Leftovers) will be playing a survivor named Virgil, who is encountered as he's desperately trying to get home to his family.
Last but not least, we have the very first trailer for Season 10, which also made its debut during the Comic-Con panel. Give it a watch below!
The Walking Dead will return for its tenth season on Sunday, October 6th.
Fear the Walking Dead
The spinoff series, currently on its fifth season, also made its very own Comic-Con appearance. For starters, AMC officially announced that it has renewed Fear the Walking Dead for a sixth season, so you can expect the crossover-character-filled story to continue at least one more year. The show will also receive a few more cast additions with Colby Minifie, Peter Jacobson, and Colby Hollman coming on board, as Scott Gimple announced during the panel.
Some footage was also shown off earlier today. First up, AMC gave fans in attendance a preview of the upcoming midseason finale, which airs on Sunday night, before also revealing the official trailer for the second half of the season. You can give both of those a watch below.
Untitled Third The Walking Dead Series
Even the upcoming second spinoff series received a little bit of love during today's festivities, as AMC has rounded out the main cast for the still-untitled show. The ten-episode series has yet to be given a title, but it will follow two young female protagonists who have come of age knowing only this outbreak, which should lead to some fairly unique storytelling. The second female lead has yet to be cast.
Annet Mahendru and Aliyah Royale, playing Huck and Iris respectively, are joining previously-announced cast members Alexa Mansour (Unfiltered: Dark Web), Nicolas Cantu (The Good Place), and Hal Cumpston (Bilched), who are respectively playing Hope, Elton, and Silas. Further details remain a mystery at this time, but we will surely be hearing more about this in the coming weeks and months as AMC prepares to begin production on what will be the third show in its broader franchise universe.
Upcoming Rick Grimes Feature Films
Finally, the big surprise of today's Comic-Con panel was the first short teaser for the upcoming Walking Dead feature film, which will see Andrew Lincoln reprising his formerly-leading role of Rick Grimes. It doesn't show much, but it does a great job building hype and also reveals that it will be releasing in theaters, as opposed to being a made-for-television kind of production as originally reported.
"The Walking Dead movie is official," announced Talking Dead host Chris Hardwick on the stage. "It will be in theaters, brought to you by Universal, AMC, and Skybound. More information to come."
As far as has been discussed, the plan is still do a trilogy of Rick Grimes films, but for now AMC has settled on just discussing the first. Check out the short teaser for The Walking Dead movie below!
That about covers today's big reveals, but surely we'll have more information and announcements in the coming days and weeks as we unwrap all the San Diego Comic-Con fun and prepare for these upcoming debuts. Follow Dead Entertainment for all the latest!