Terrifier and Book of Monsters Receive Limited VHS Releases
A pair of horror films are getting the special, limited-edition VHS treatment from Broke Horror Fan.
By Chris Morse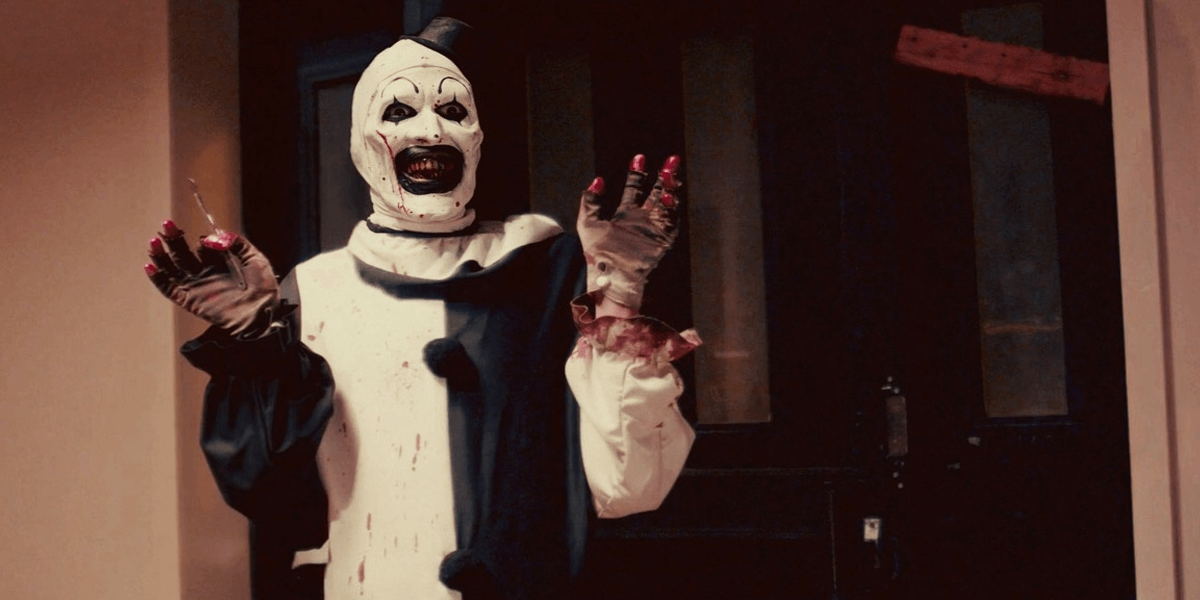 Whether you still have a working VHS player or are just a die-hard collector, you won't want to miss these very special VHS releases of Terrifier and Book of Monsters from Broke Horror Fan. You may recall Adam Green's Victor Crowley receiving a similar treatment last summer and we're happy to report that the same team behind that release is back with more horror on the retro-style format.
These two releases are limited, but contain fully-functional VHS tapes that even have a handful of special features that will play after the movie. There is no denying the nostalgia of the horror genre and these releases complement that feeling quite nicely. Now, let's dive into each of these items.
For Terrifier, the limited VHS release is available in one of two unique covers, the first of which is limited to 150 copies in its first pressing and features artwork by Vasilis Zokos. The variant cover is limited to only 50 units and is illustrated by Fangoria's Steve McGinnis. The items retail for $20 and $25 respectively and both contain the same content, including a letter from writer/director Damien Leone.
This special-edition VHS opens with an introduction by Art the Clown actor David Howard Thornton and contains two special features after the movie, the of which first includes behind-the-scenes footage and the second a time lapse video of Art the Clown going into makeup. You can check out the full release and place an order for your copy right here.
Next up is Book of Monsters. This special VHS release is limited to only 50 copies and features artwork by The Dude Designs (Hobo with a Shotgun, WolfCop). Like the previous film, this one includes a letter from the director, in this case Stewart Sparke.
The movie is introduced by stars Lyndsey Craine and Nicholas Vince, and includes one special feature after the credits, which is the original short film that was created with the help of crowdfunding. This special VHS retails for $20 and can be found right here.
See below for the cover art for each of these releases and don't forget to bookmark Witter Entertainment for all your retro horror VHS needs.