Fright-Rags Releases New Merchandise for The X-Files and The Last Drive-In with Joe Bob Briggs
The horror apparel company launches new collections to commemorate these fan-favorite series.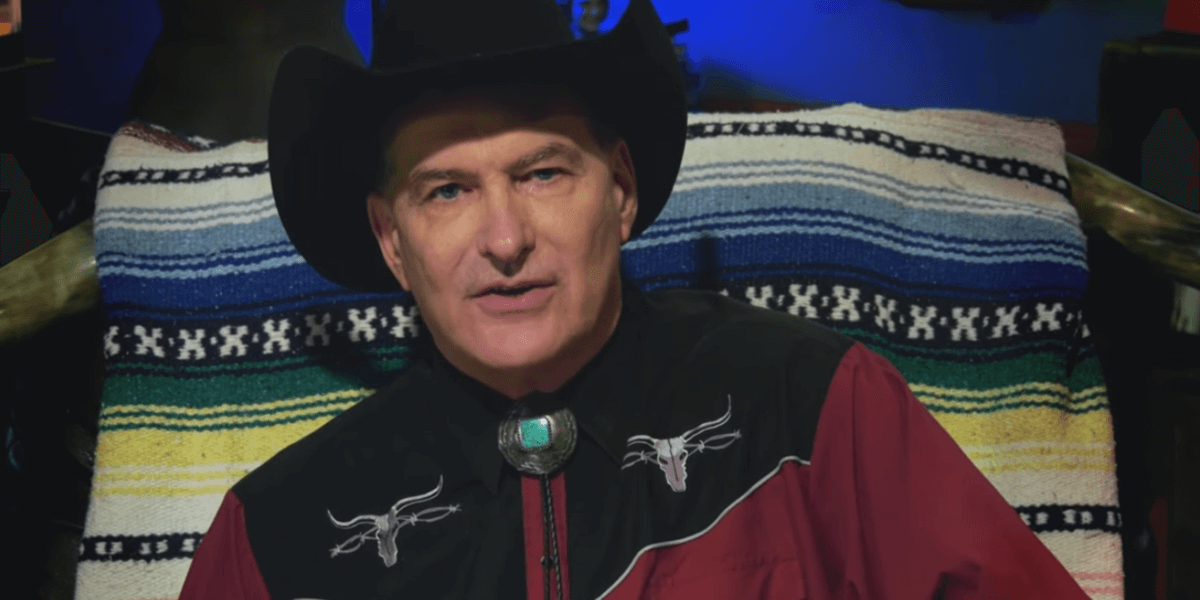 The latest offerings from horror vendor Fright-Rags are showing some love for The X-Files and MonsterVision's very own Joe Bob Briggs, who will be returning to Shudder later this week when his The Last Drive-In series kicks off. Let's take a look at the company's new releases.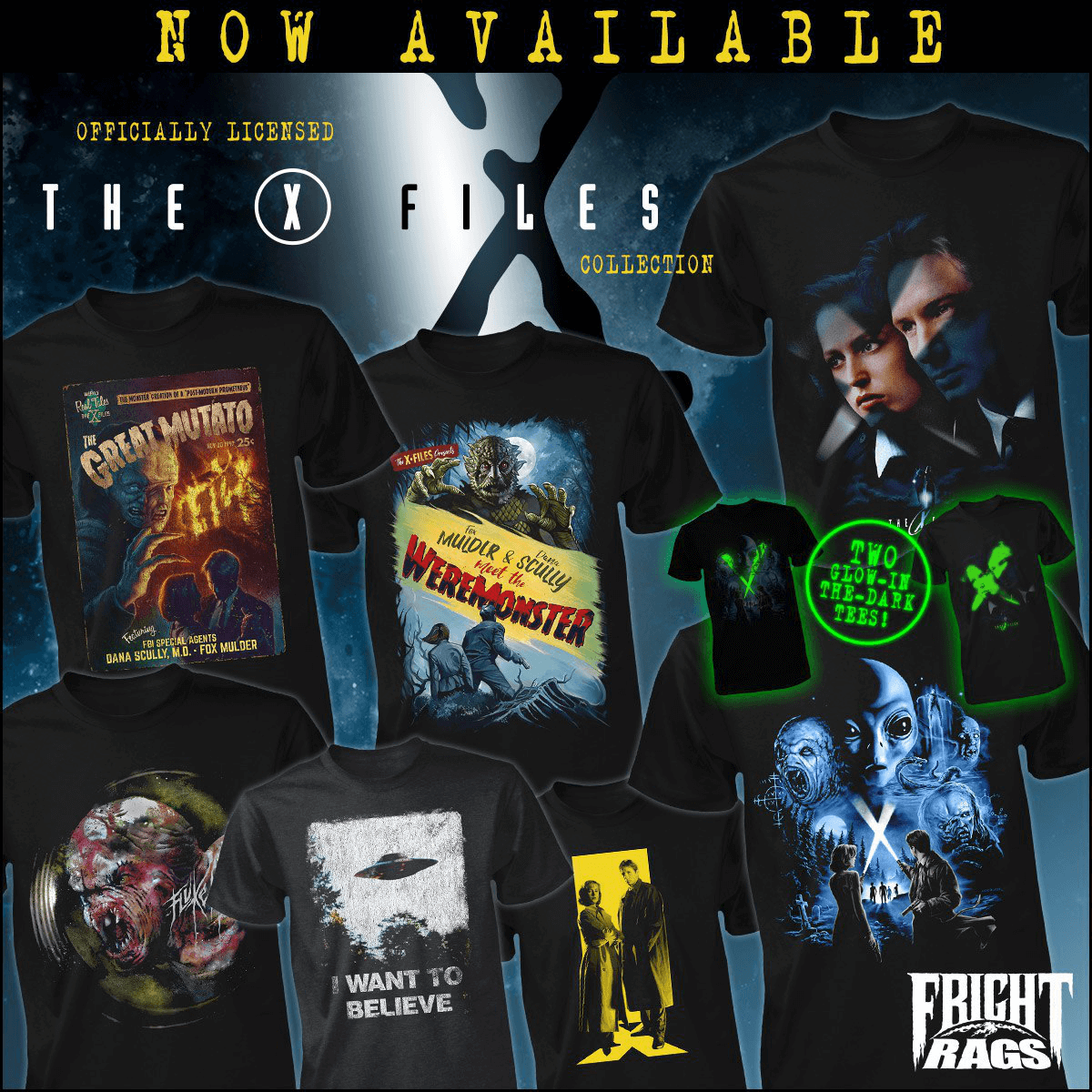 The truth is out there with new shirts for The X-Files, including two that will cast an eerie alien-green glow in the dark. The company is offering seven different designs to choose from. Whether you want the iconic "The Truth is Out There" poster or ones with our alien-hunting FBI Agents, Mulder and Scully, on them, there is something for every fan of the series.
In addition to those, Fright-Rags has also created three designs that capture memorable moments from the science-fiction franchise. Who wouldn't want to proudly wear the Flukeman parasite or the memorable Were-Monster? Select styles are available in women and unisex cuts, and range in sizes from XXS to 5XL. These items are available now.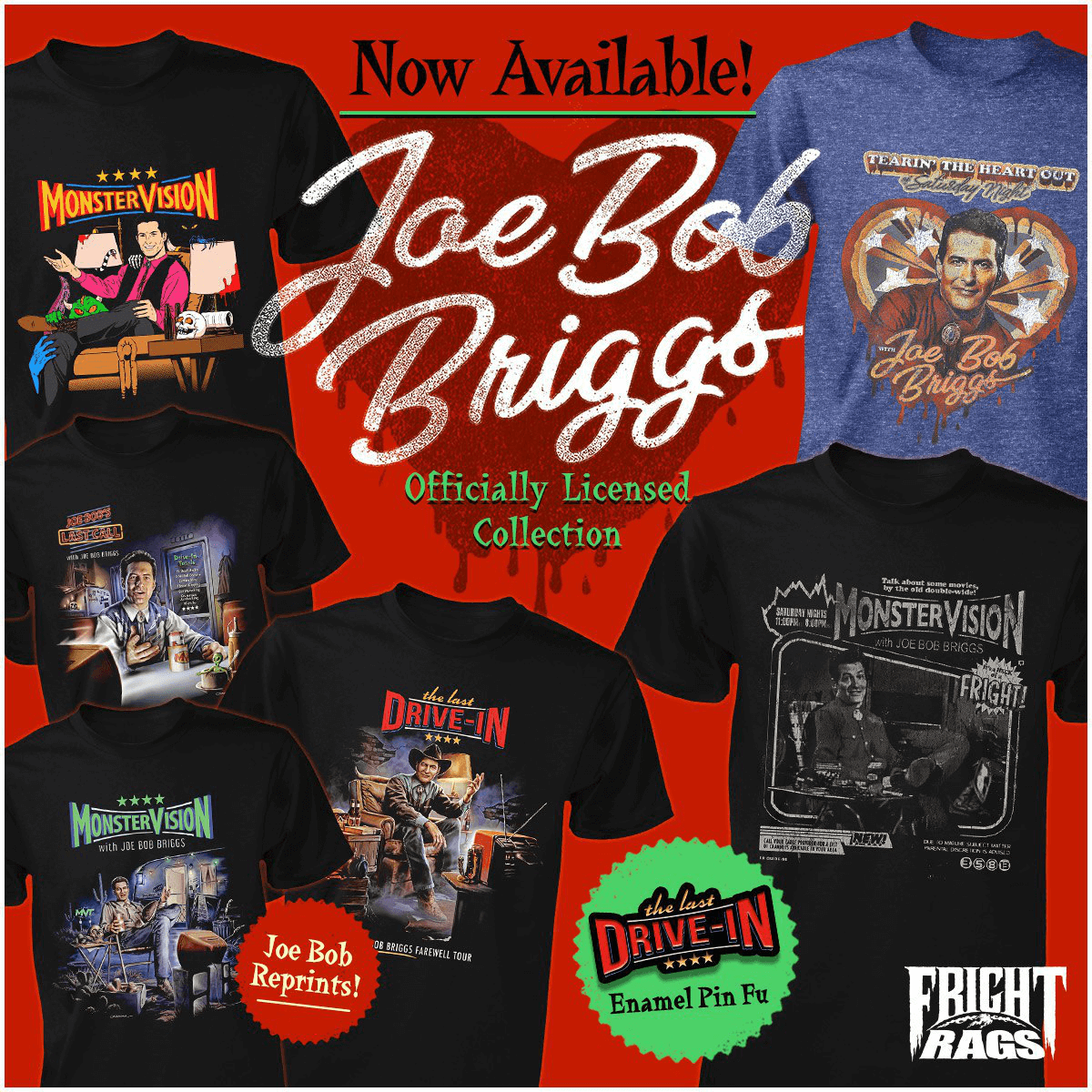 To help commemorate Job Bob Briggs' return in Shudder's The Last Drive-In, you can pick up three new shirts celebrating the horror host's MonsterVision work.
For pin collectors, there is one commemorating his new series. In addition, the vendor is offering reprints of three previously-released designs. The new artwork T-shirts will be available this upcoming Friday, March 29th. Similar to the shirts for The X-Files, these will come in various sizes and cuts.
Trust no one but Fright-Rags for your official The X-Files and The Last Drive-In apparel.