New Video from Capcom Offers a Look Into the Design of Devil May Cry 5
Go behind the scenes of the high-flying, stylish sequel in this new developer feature.
By Chris Morse

Capcom's action-packed Devil May Cry 5 has been a hit by all accounts and is being heralded as a true return to form for the stylish, demon-slaying franchise. After the team opted to pass on continuing its own reboot in favor of developing a new sequel to the original line of games, it's hard not to consider the move an absolute success at this point. If you were wondering how this all came together, this new video from Capcom might be just the treat you were looking for.
This behind-the-scenes feature made its debut over the weekend and dives into the overall design philosophy of the new sequel, especially as it pertains to its characters. Throughout the video, the developers take a deep dive into the graphics, characters, and realism needed to capture just the right feel for players who jump into this world they have created. Give it a watch above for some interesting perspective on how Devil May Cry 5 came to be.
To recap the latest news on the game, a bonus game mode titled Bloody Palace will coming in a free content update on April 1st and it might be the only DLC on the way.
In case you missed the first report on this content update, Bloody Palace is a mode that has appeared in earlier installments of the Devil May Cry series and pits you up against waves of increasingly difficult enemies and bosses while racing against the clock. This version will allow you to choose from each of the game's main playable characters, Dante, Nero, or V, as you fight through multiple levels of enemies and put your stylish skills to the test.
No further content updates have been detailed at this time and there may not be any more on the way if recent reports are any indication. Capcom producer Matt Walker was asked by a fan on Twitter if there was any other new content planned apart from Bloody Palace, to which he responded that nothing more is in the plans at this time. However, that fact could certainly change at some point in the future, but we'll be sure to keep you posted either way.
Devil May Cry 5 is available now on PC, PlayStation 4, and Xbox One.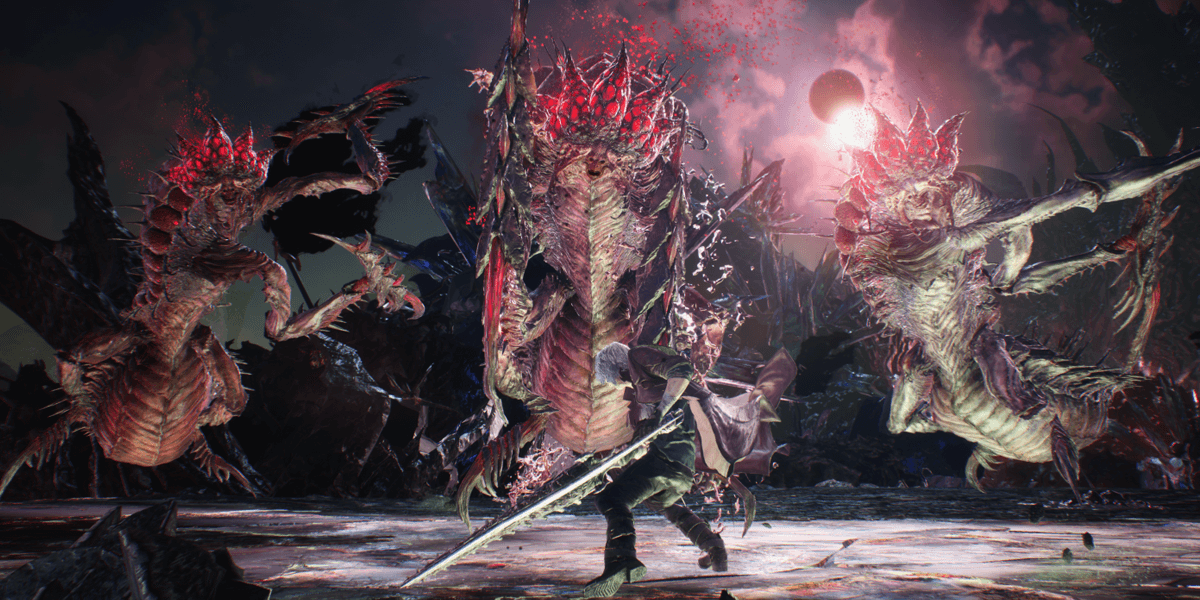 Devil May Cry 5's Bloody Palace Mode Release Date, First Screenshots Revealed
The game's only announced free content update will be available on April 1st.
Read More