Jordan Peele Reveals the Message Behind His New Film, Us
The filmmaker also discussed horror tropes and what everyday objects mean for movies within the genre.
By Chris Morse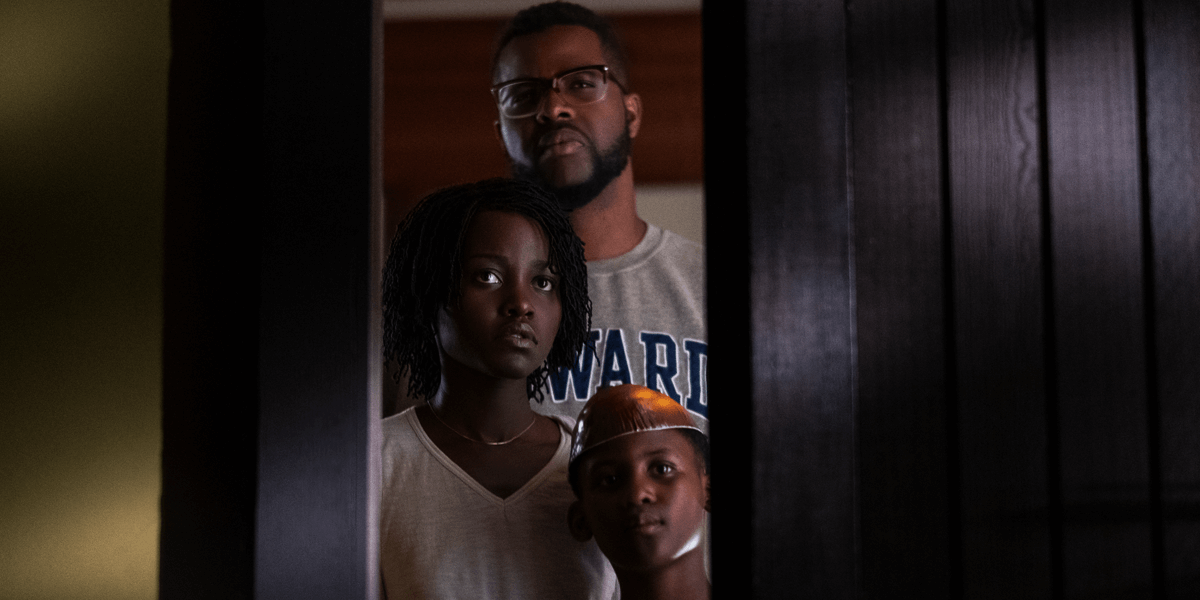 Following a successful world premiere at the SXSW Film Festival, Jordan Peele's Us will invade theaters worldwide later this month and the filmmaker recently spoke up a little bit about the movie just ahead of its theatrical release. In a chat with Variety posted earlier today, he spent some time discussing horror tropes and the overall message behind his latest effort, which features some era-appropriate commentary about the world we live in.

For starters, Peele very much believes in the role that everyday objects play in horror cinema. Take scissors, for example, which are household items featured heavily in the early promotion for the film. One of the first posters featured such an item that later turned up all over social media after Peele sent several celebrities their very own terrifyingly large pairs of scissors to help spread the word about his film. You can read his comments on this particular horror trope below.

[blockquote-0]

Regarding the many overall messages to take away from the film, Peele spoke about one in particular that should hit close to home for many folks in this day and age, which is the fear of outsiders and those who are coming for us. This is a theme often interpreted quite literally in the sense of most horror films, but a very valid modern commentary nonetheless. Read below for his thoughts on this message.

[blockquote-1][relatedArticle-0]

Set in present day, the film follows a woman who returns to her beachside childhood home with her husband and two children for a summer getaway. Growing increasingly more paranoid about something bad befalling her family, her fears prove to be grounded as four figures holding hands arrive at the home. Soon, the family is pitted against doppelgängers of themselves in a terrifying battle for survival.

Us stars Lupita Nyong (Black Panther, Star Wars: The Last Jedi, 12 Years a Slave) as Adelaide Wilson and Winston Duke (Black Panther) as her husband, Gabe, along with Shahadi Wright Joseph, Evan Alex, Elisabeth Moss (The Handmaid's Tale), Tim Heidecker, Cali Sheldon, and Noelle Sheldon.

Written and directed by Jordan Peele, the film is set to hit theaters on March 22nd, 2019.