Into the Dark's Father's Day Episode Revealed, Will Star Lethal Weapon's Clayne Crawford
Hulu will kick off the summer with a feature-length episode titled "They Come Knocking."
By Chris Morse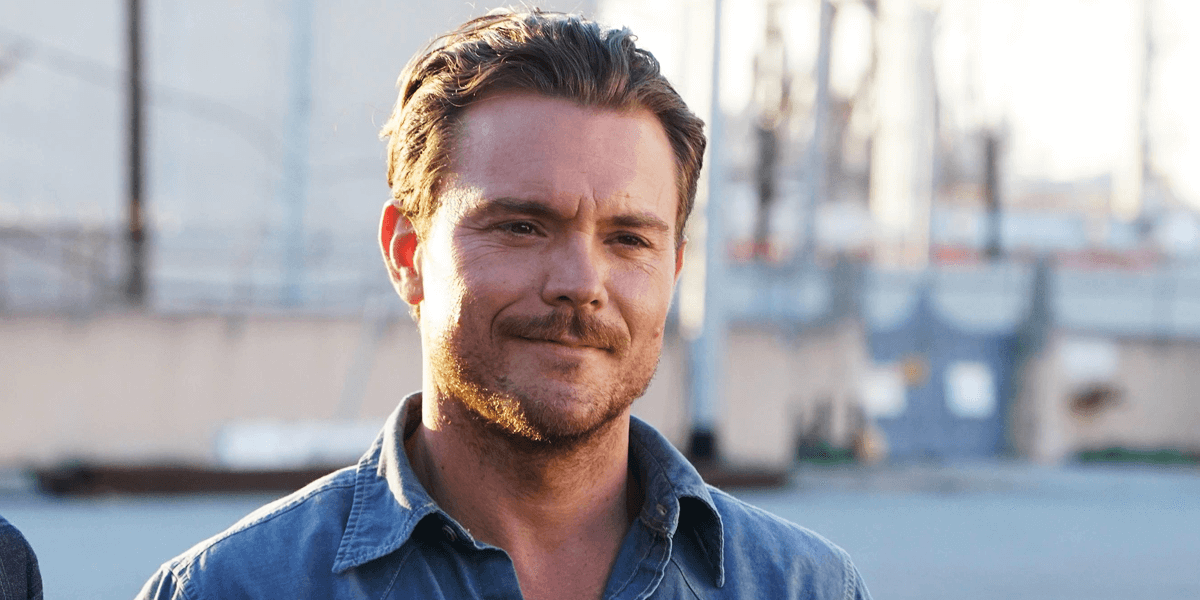 Hulu's horror anthology series Into the Dark will continue its year-long journey in June with a new feature-length installment titled They Come Knocking. Following the March 1st debut of Treehouse, the show will continue its trend of putting a horror spin various holidays in April and May with I'm Just Fucking with You and All That We Destroy, which are themed around April Fool's Day and Mother's Day respectively. The June episode, however, will this time feature a darker look at Father's Day.
TVLine reports that Into the Dark: They Come Knocking will star Clayne Crawford, who played the character of Martin Riggs in the first two seasons of Fox's Lethal Weapon. Reportedly due to frequent clashing with fellow co-lead Damon Wayans, he was eventually replaced by Seann William Scott for Season 3. Into the Dark will be the actor's first television role since exiting that series.
The episode will have Crawford playing the part of a recent widower who takes his two daughters on a road trip and eventually finds his family in the crosshairs of terrifying supernatural entities. The cast will also include Josephine Langsford, Robyn Lively, Lia McHugh, and Dwight Hicks. Based on the series' typical release schedule, we can expect this episode to debut on June 7th, 2019.
We also recently shared details for the upcoming April Fool's Day and Mother's Day episodes, which you can catch up on below in case you missed them.
April will bring us an episode called I'm Just Fucking with You, which will be themed around April's Fools Day and tells the story of a man and his sister on the way to a family wedding who endure a night of increasingly frightening practical jokes during a one-night stay at a secluded motel.
The episode will star Keir O'Donnell (Wedding Crashers), Hayes MacArthur (Super Troopers 2), and Jessica McNamee (The Meg), and is written by Gregg Zehenter and Scott Barkan, with Adam Mason directing and Deftones' Chino Moreno composing. Into the Dark: I'm Just Fucking With You will premiere on April 1st, 2019.
In May, we will get a Mother's Day story called All That We Destroy and this one is sounding wild so far. The episode will follow a geneticist who fears that her son may be becoming a serial killer, so she goes on to create a group of clones in an attempt to cure him of his psychopathic tendencies, thus allowing him to relive the murder of his first victim.
Starring in the episode is Samantha Mathis (American Psycho), Israel Broussard (Happy Death Day), Aurora Perrineau (Truth or Dare, Passengers), Dora Madison (Dexter, Friday Night Lights), and Frank Whaley (Pulp Fiction). Into the Dark: All That We Destroy is written by Sean Keller and Jim Agnew, with Chelsea Stardust directing, and will arrive on May 3rd, 2019.
We exclusively revealed the aforementioned April Fool's Day episode, I'm Just Fucking With You, back in October, along with another episode titled School Spirit, which should arrive by the end of the summer. That's all we have for now but this series will surely bring us plenty more holiday horror fun as the calendar pages turn throughout the year.
Hulu's Into the Dark continues with I'm Just Fucking with You arriving on April 1st, 2019. The first six feature-length episodes are currently streaming, so there's no reason not to get caught up. Otherwise, stay tuned to Dead Entertainment for more coverage on this series in the coming months.