Capcom Reveals Full Details for Upcoming Resident Evil 2 Ghost Survivors DLC
Here's everything you need to know about the upcoming free content update for RE2.
By Chris Morse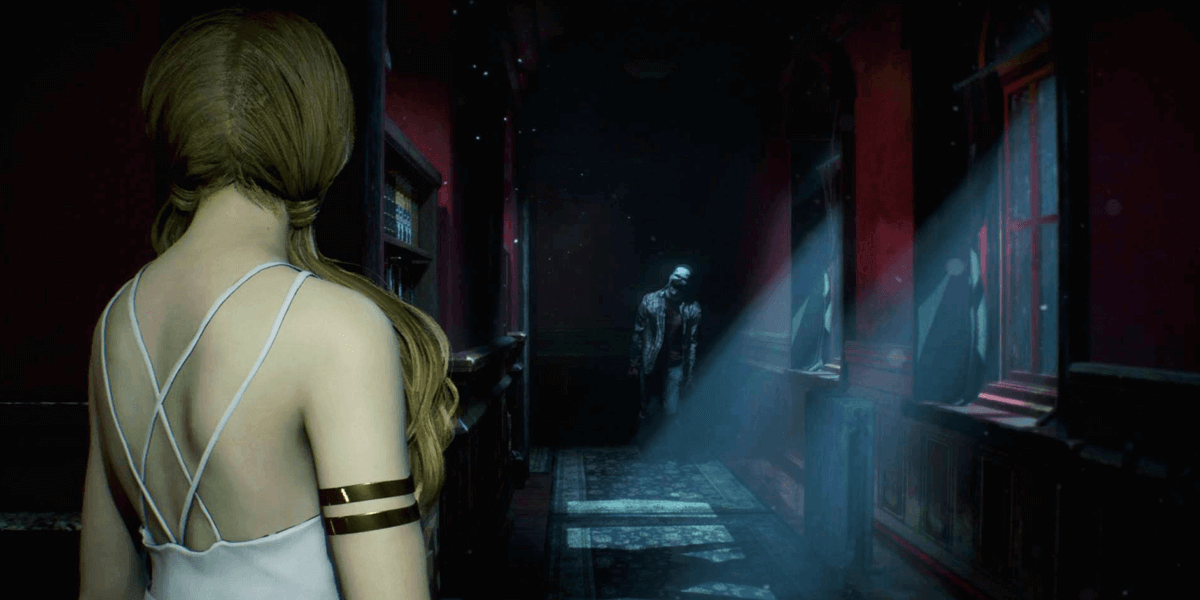 The first free update to Capcom's hit Resident Evil 2 remake arrives on February 15th and it will include some fun content for those who wish to spend more time in the apocalyptic Raccoon City. As previously detailed during the game's Japanese launch event stream, a new mode called The Ghost Survivors will headline the free update, offering three "what if" stories following characters who did not canonically make it out of the ruined city alive.
Early today, Capcom made an official appearance on the PlayStation Blog, offering more details on what fans can expect when they download this free content update at the end of the week. Read the full description for each of the bonus chapters below.
No Time to Mourn features Robert Kendo, owner of the famous (and aptly named) Gun Shop Kendo. Those who have played the game may already know how his sad tale ends, but in The Ghost Survivors, he's given a second chance when an old friend with a helicopter radios in to pick him up. Packing up what weapons he can, Kendo sets out into the streets to seek a way out from the infected city. On his way, a new type of poisonous zombie stands between him and freedom.

Way before the events of Resident Evil 2 took place, the fate of the mayor's daughter, Katherine, was already sealed. In Runaway, her story takes her down a very different path. Seeking to escape Raccoon City with a certain someone, Katherine Warren must navigate the streets while avoiding a strangely mutated type of zombie that can only be stopped with particularly powerful ammunition. Play carefully, and you might survive.

Out of the shadows comes a forgotten U.S.S. agent. Thought to have been wiped out with his squad, the appropriately named Ghost makes his debut in Forgotten Soldier. Deep within the laboratory underneath the city, another soldier (besides Hunk) attempts his escape. Having to deal with hordes of monsters is bad enough, but what do you do when they're covered in armor? This especially challenging scenario will put even The 4th Survivor veterans to the test.
This bonus DLC does offer a fair bit of replayability as well, featuring various unlockables, challenges, trophies, and more. Furthermore, The Ghost Survivors also features a training mode difficulty, which is a bit more forgiving and lets you learn and practice strategies and enemy placements as you work to beat your fastest times and unlock all of the available goodies.
The free Ghost Survivors DLC update comes to Resident Evil 2 at the end of the week on February 15th and will be available on PlayStation 4, Xbox One, and PC.