Shudder's Creepshow to Launch This Fall, New Details Revealed
Here's an update on what's been going on with Creepshow.
By Jay Gervais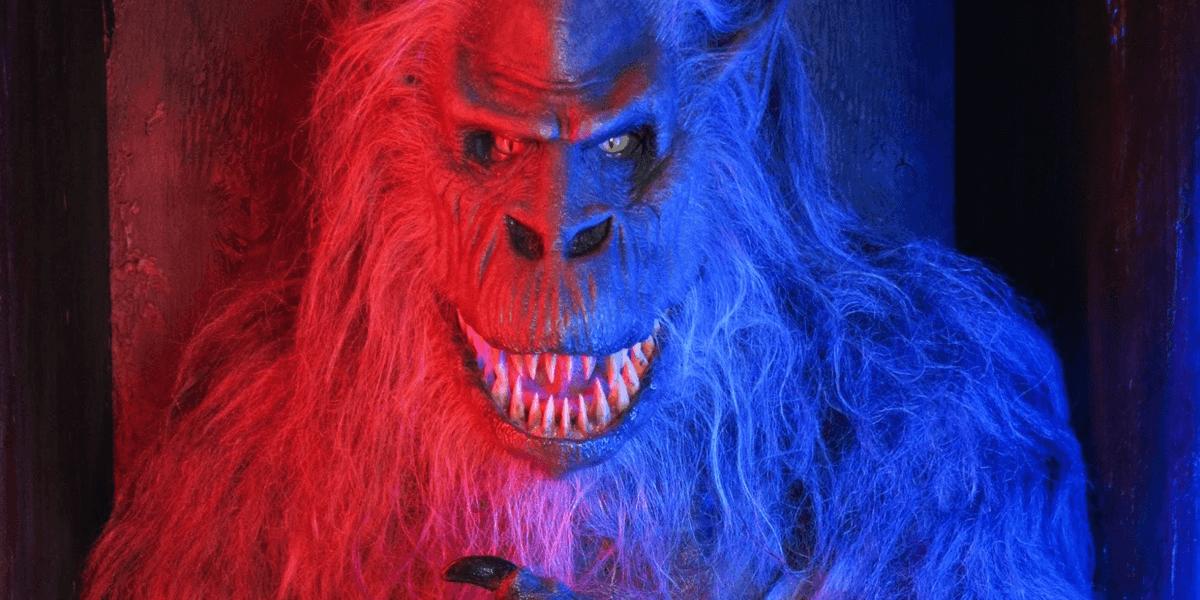 As you may already know, Creepshow is returning, but this time as a television series with a current lineup of seven episodes, although more will be announced at a later date. The series is, of course, based on Stephen King and the late George A. Romero's horror anthology film, Creepshow, as well as its sequel, Creepshow 2.
Last month, we broke down what to expect regarding a few episodes, but here is a quick list of each episode name along with who's writing it.
"Silvery Waters of Lake Champlain" by Joe Hill (NOS4A2, 1982's Creepshow)
"House of the Head" by Josh Malerman (Bird Box)
"The Companion" by Joe R. Landsdale (The Bottoms)
"The Man in the Suitcase" by Christophe Buehlman (The Lesser Dead)
"All Hallows Eve" by Bruce Jones (The Hitchhiker)
"Night of the Paw" by John Esposito (The Walking Dead: Webisodes)
"Bad Wolf Down" by Rob Schrab (Monster House)
In addition to his role as executive producer on the series, Greg Nicotero will also direct some of the series as well, although at this time we only know of his involvement with an episode titled Survivor Type, which is based on a short story from Stephen King as we already reported about last month.

If it's anything like how he typically does things on The Walking Dead, his episodes could be the bookends to the series, be it the premieres or the finales. It also appears as though, according to Nicotero himself, the new series will launch this fall!

[pullQuote-0]

"Having the opportunity to embrace the spirit of Creepshow and expand on what George and Steve created is, without a doubt, a lifelong dream come true," said Nicotero. "Having grown up in Pittsburgh, Creepshow lives in a special place for me. I had the good fortune to visit the set as a teenager. I was able to look behind the curtain of filmmaking, and it changed me forever. I'm honored to continue telling the stories in the 'comic book come to life' world that fans fell in love with. This fall we will be 'opening the coffin' and unleashing upon the world our demented and ghastly stories, crafted by the best in business."

Nicotero is no stranger to this world, who helped provide makeup effects on 1987's Creepshow 2. Not to mention the fantastic work he's done for The Walking Dead, where he supervises the special makeup effects, along with his duties as co-executive producer, and occasionally directs for some episodes. In addition, his award-winning company, KNB EFX GROUP Inc., will be handling the creature and makeup effects for the new series.

"We're thrilled to have Greg Nicotero on board to transform Creepshow into a series, featuring stories by giants in the horror field like Stephen King and Joe Hill, as well as a fantastic lineup of writers, directors and special effects wizards," added Craig Engler, general manager of Shudder "This a dream series for fans of the original movies and for anyone who wants to experience 'the most fun you can have being scared.'"

Other names attached to direct some episodes of the series include David Bruckner (The Ritual), Roxanne Benjamin (Southbound, XX), and Rob Schrab (Ghosted, Community). John Harrison, who should be a familiar name to fans of Romero, will also be directing an episode he co-wrote with Nicotero.

Harrison, in addition to his duties as first assistant director, scored most of the soundtrack for the original Creepshow, except for the library music. He's also appeared in Romero's Dawn of the Dead as the "screwdriver zombie" and scored the soundtrack for that film's follow-up, Day of the Dead, about seven years later.

Hopefully, this news is something to tide you over for now, but stay tuned to Dead Entertainment for all the latest on Creepshow!