Rob Zombie Offers a Quick Three From Hell Update with Two New Photos
Here's a small post-production update from the rockstar filmmaker himself.
By Chris Morse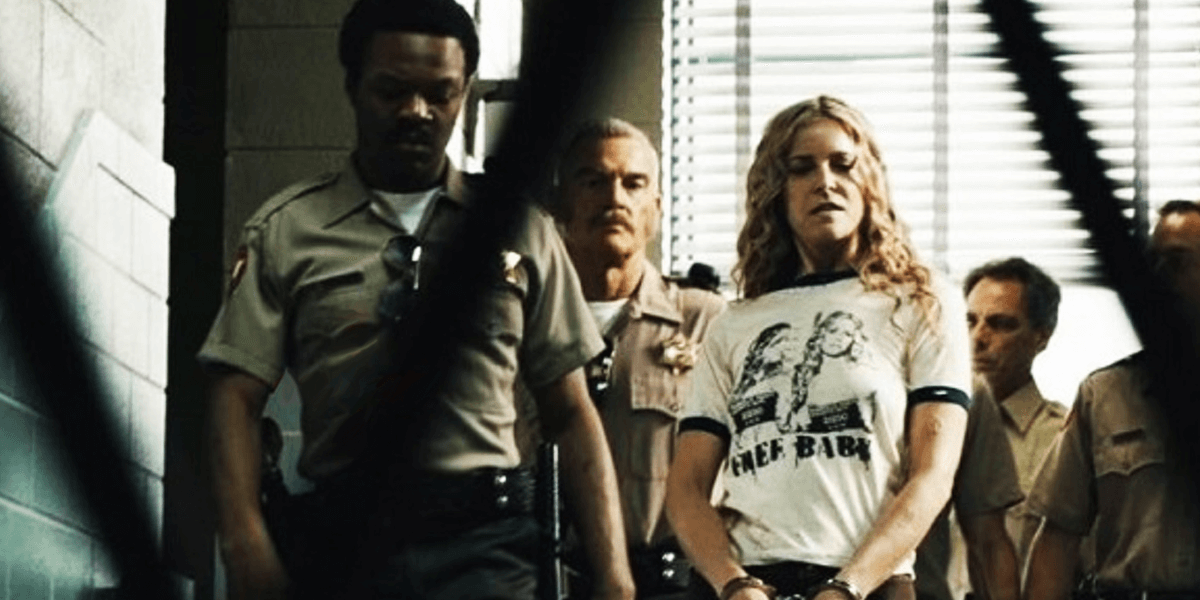 After Rob Zombie cleared the air that Three From Hell wasn't quite finished yet after his Instagram post celebrated the completion of his trilogy, the rockstar filmmaker certainly owed us a small teaser to make up for it. That teaser came today in the form of two new photos shared by Zombie, along with the announcement that the film is beginning the final stages of post-production.
This is great news and will hopefully bring us that much closer to finally getting an official trailer for this beast, which Zombie describes as having been "a lot of work." Check out the Instagram post and new photos from his post below.
[blockquote-0]
Rob Zombie's Three From Hell is tentatively due to hit theaters sometime this year and stars Bill Moseley (Repo! The Genetic Opera) as Otis Firefly, Sheri Moon Zombie (2007's Halloween) as Baby Firefly, and Sid Haig (Kill Bill: Vol. 2) as Captain Spaulding.
The cast also includes Danny Trejo (Machete, From Dusk Till Dawn) as Rondo, Clint Howard (Apollo 13) as Mr. Baggy Britches, Daniel Roebuck (The Fugitive) as Morris Green, David Ury (Breaking Bad), Pancho Moler (American Horror Story), Sean Whalen (Twister), Kevin Jackson (Conspiracy Theory) as Gerard James, Austin Stoker (1976's Assault on Precinct 13), Dee Wallace (Critters, The Howling), Jeff Daniel Phillips (The Lords of Salem), Richard Brake as Winslow Foxworth Coltrane (Doom, Hannibal Rising), Bill Oberst Jr. as Tony Commando, Richard Riehle (Casino, Star Trek: Voyager), Dot-Marie Jones (The Boondock Saints), and Tom Papa (The Informant!).
Stay tuned to Dead Entertainment for all the latest news and updates on Rob Zombie's latest feature, Three From Hell!