Fright-Rags Wants You to Have a Bloody Valentine
Check out what the horror merchandiser has to offer this Valentine's Day.
By Chris Morse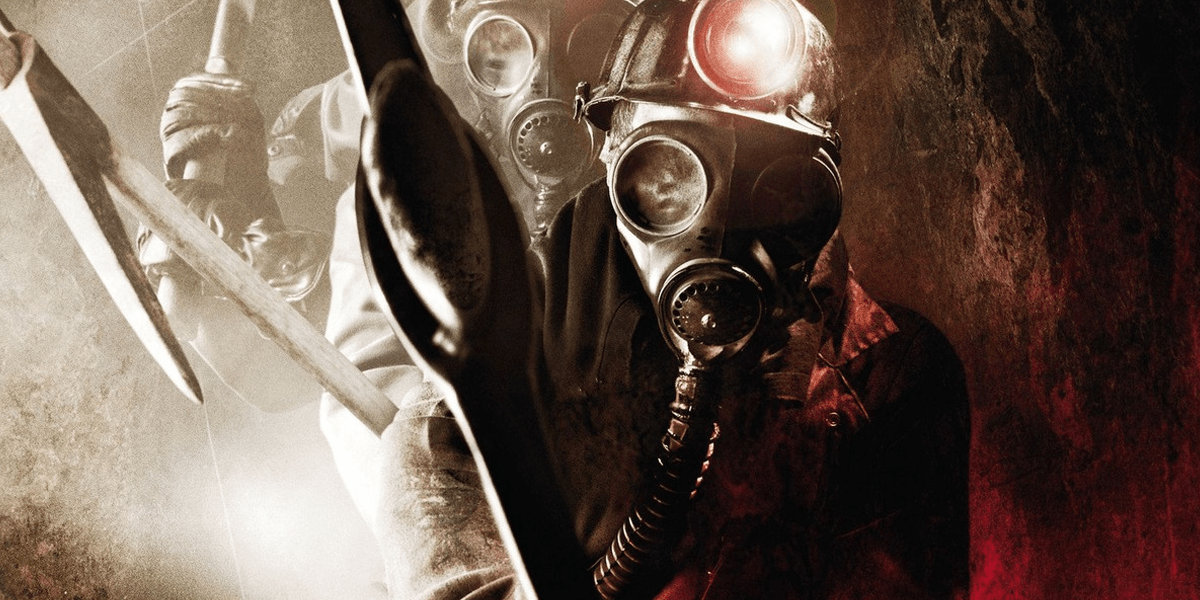 Today, we are taking a look at the latest from Fright-Rags and love is in the air indeed. This month's new offerings include a little bit of Valentine's Day love and a little bit of film anniversary love.
First up, we have the Valentine every young horror fan wished for, Elvira. Perhaps it's no coincidence that we are seeing new items for Elvira: Mistress of the Dark shortly after the actress teased the possibility of a sequel, but this collection would nonetheless make a great gift for the horror loved one in your life.
The set, which you can have a look at below, includes three new T-shirts and custom-knit crew socks.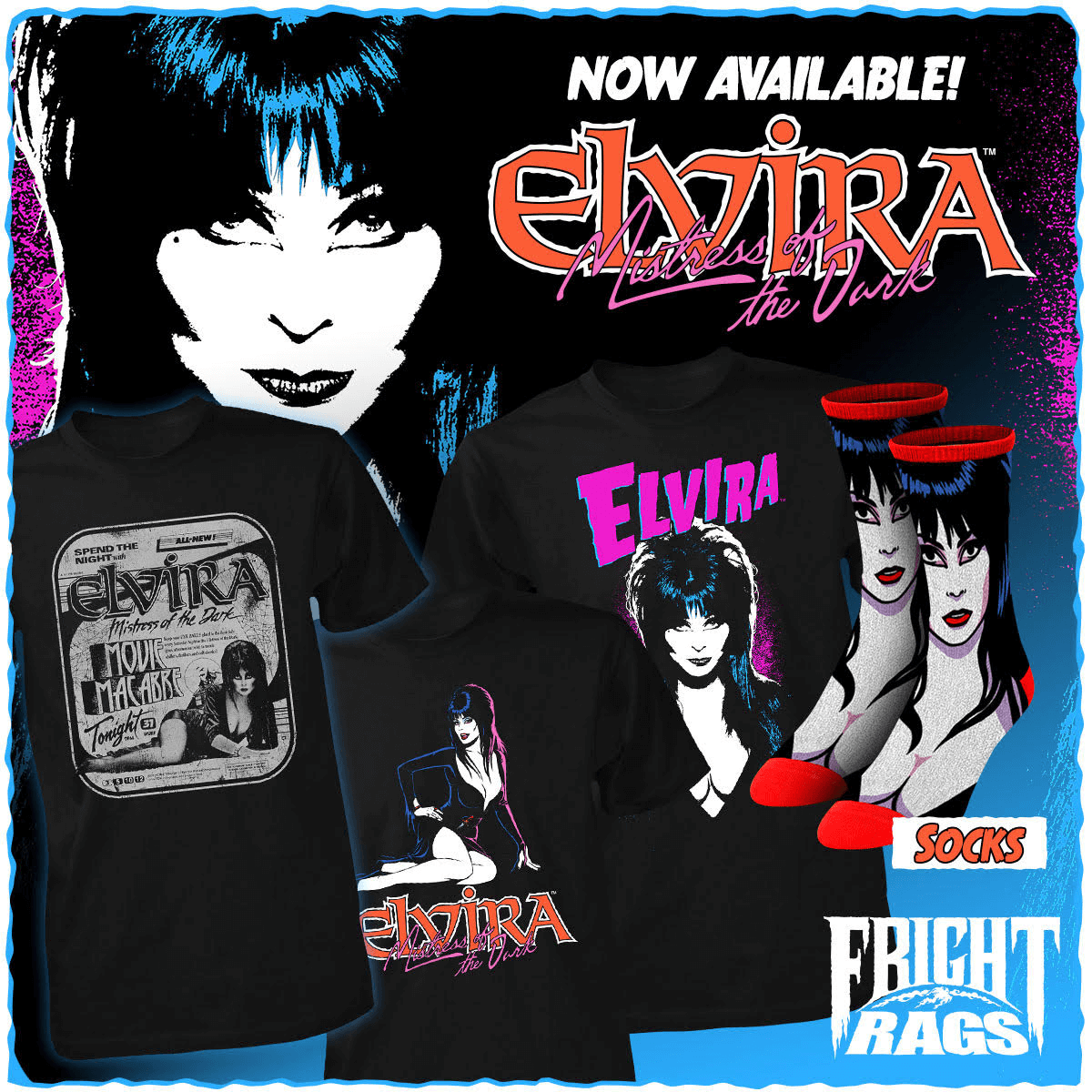 Next, let's put a pause on the Valentine's Day offerings and stop to remember the anniversary of an absolute classic. The Warriors is celebrating its 40th anniversary this month, so Fright-Rags has naturally stepped up to the plate and released a pair of brand- new shirt designs, along with one reprint from a past run of merchandise from the movie. Check those out below.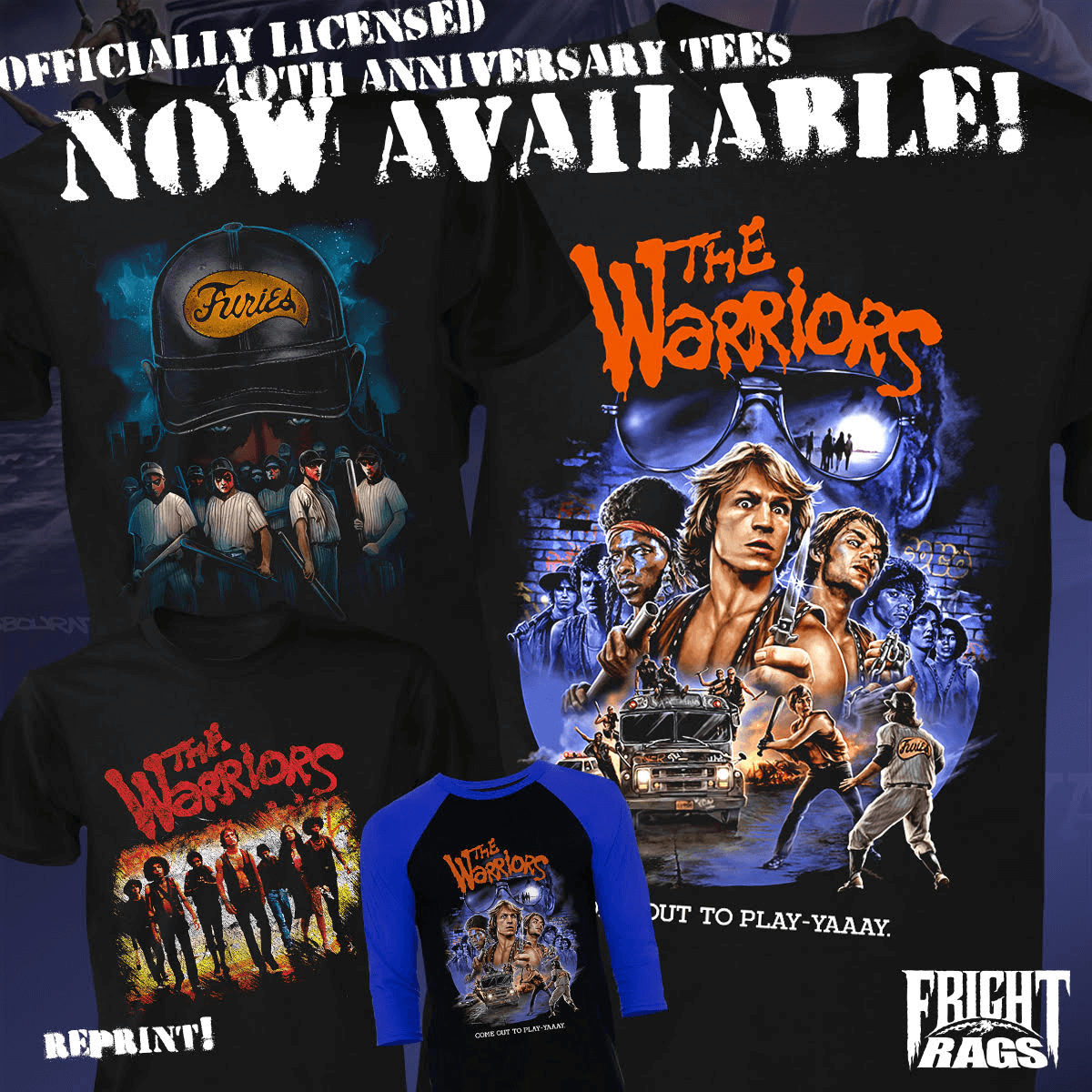 Finally, it wouldn't be Valentine's Day without some love for My Bloody Valentine 3D, which is just too appropriate to pass up for the month of February. The two new T-shirt designs are based on the 2009 remake and also featured in the collection is an all-new enamel pin. Take a look at the items below.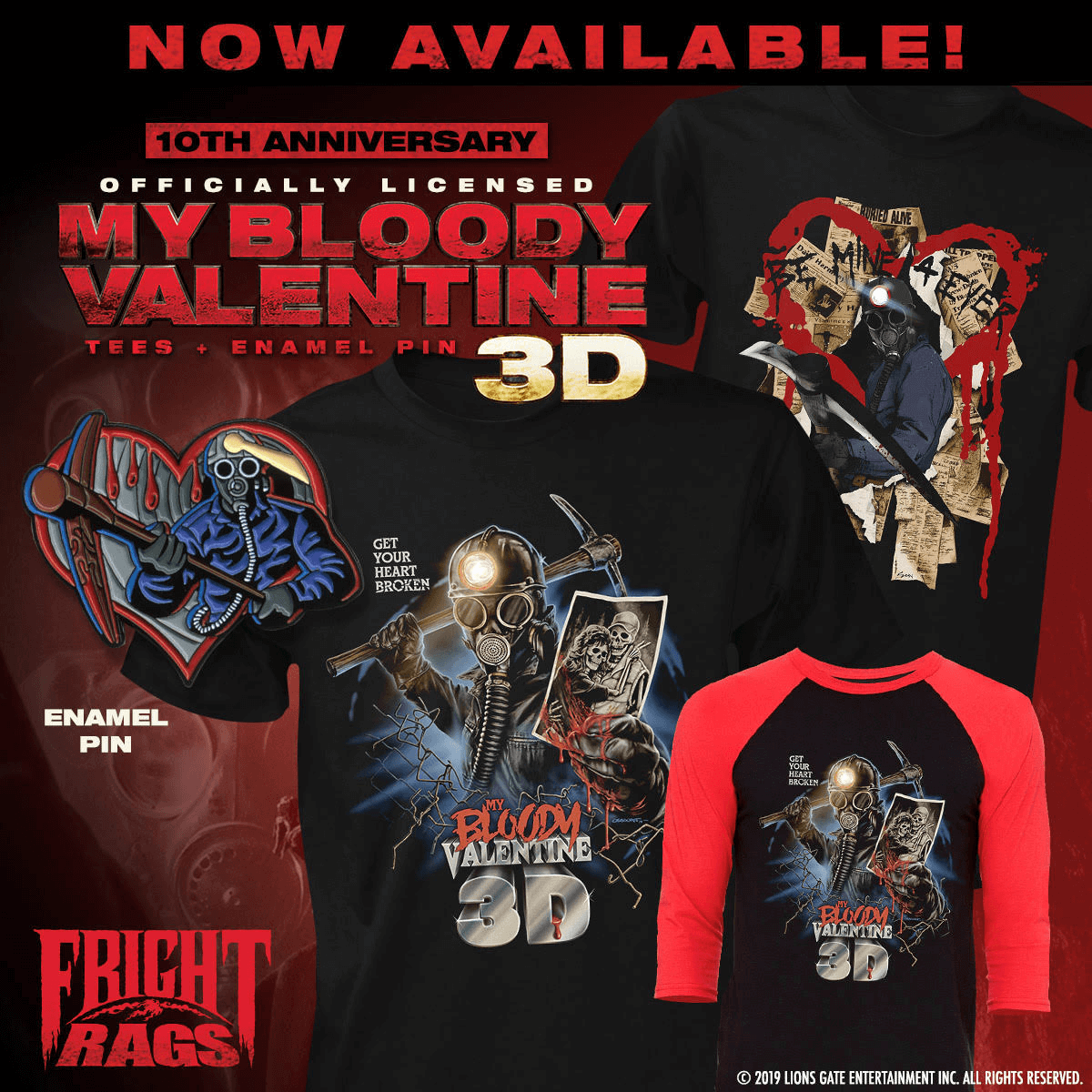 If a loved one in your life is a horror fan, it may be a good idea to head on over to Fright-Rags and do a little gift shipping while there's still time! If not, well, you know what they say... Treat yourself!