Cassandra Peterson Teases Possible Elvira: Mistress of the Dark Sequel
This idea is something the horror icon has been giving some serious thought lately.
By Chris Morse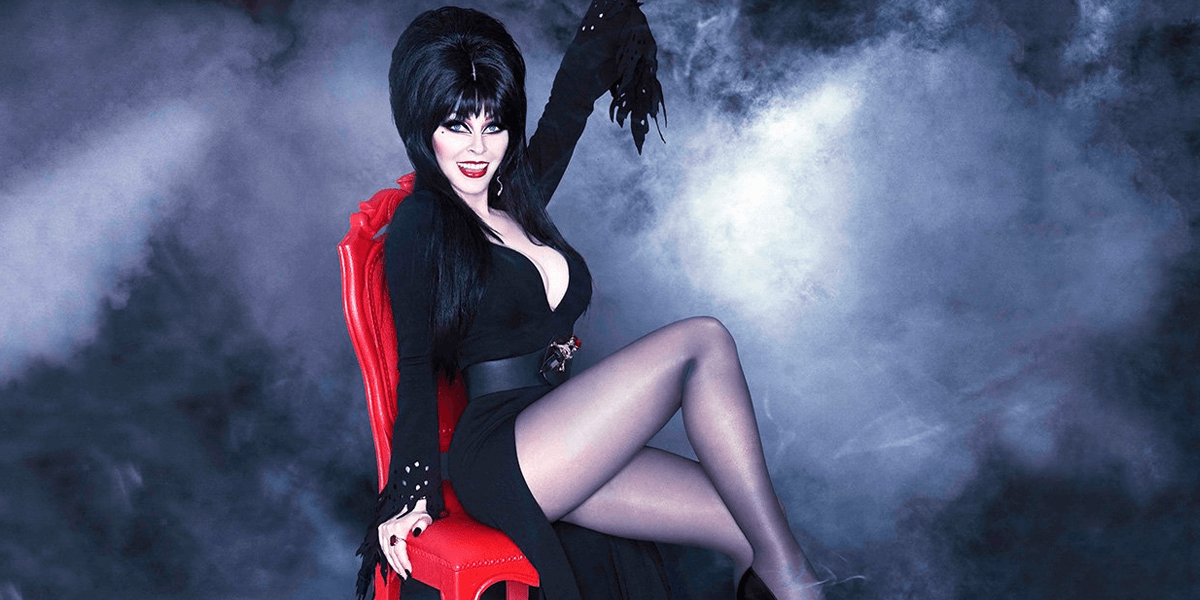 It's been over 30 years since horror hostess Elvira graced the big screen in Elvira: Mistress of the Dark, but could it be the right time for the icon to make her return? As reported by MovieWeb, actress Cassandra Peterson, best known for playing the Mistress of the Dark herself, took to her Instagram story to do a bit of a Q&A session with fans and revealed some interesting information about what's been going through her mind lately regarding her famous character, Elvira.
Apparently, Peterson is really considering doing a sequel to horror-comedy Elvira: Mistress of the Dark and the prospect of this actually happening sounds very promising. In addition, Elvira's Movie Macabre may also be making its way to Netflix in some form or another as she reveals she's "working on it," but it's unknown whether that means the original series may come to the streaming platform or if there exists the possibility of a full revival. You can read her full answers below.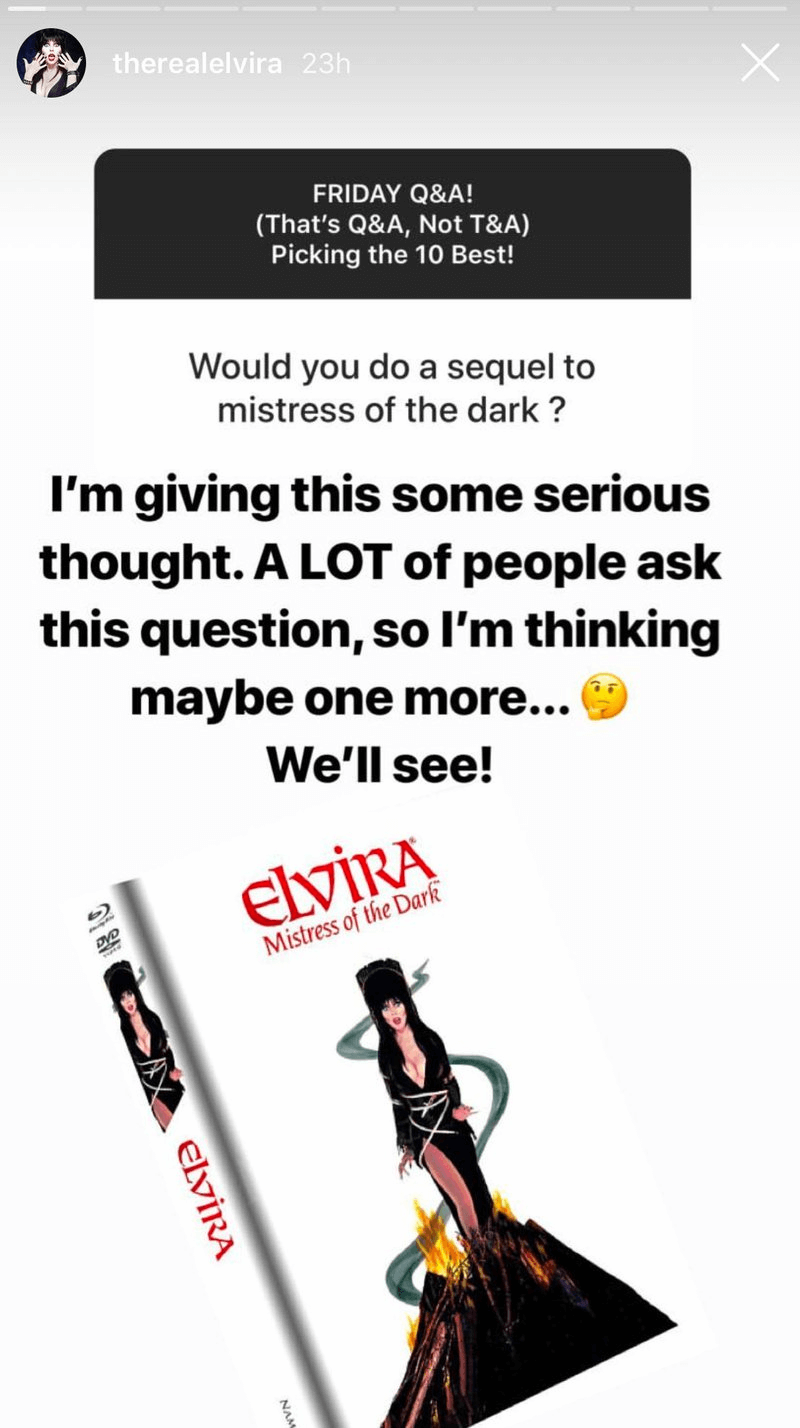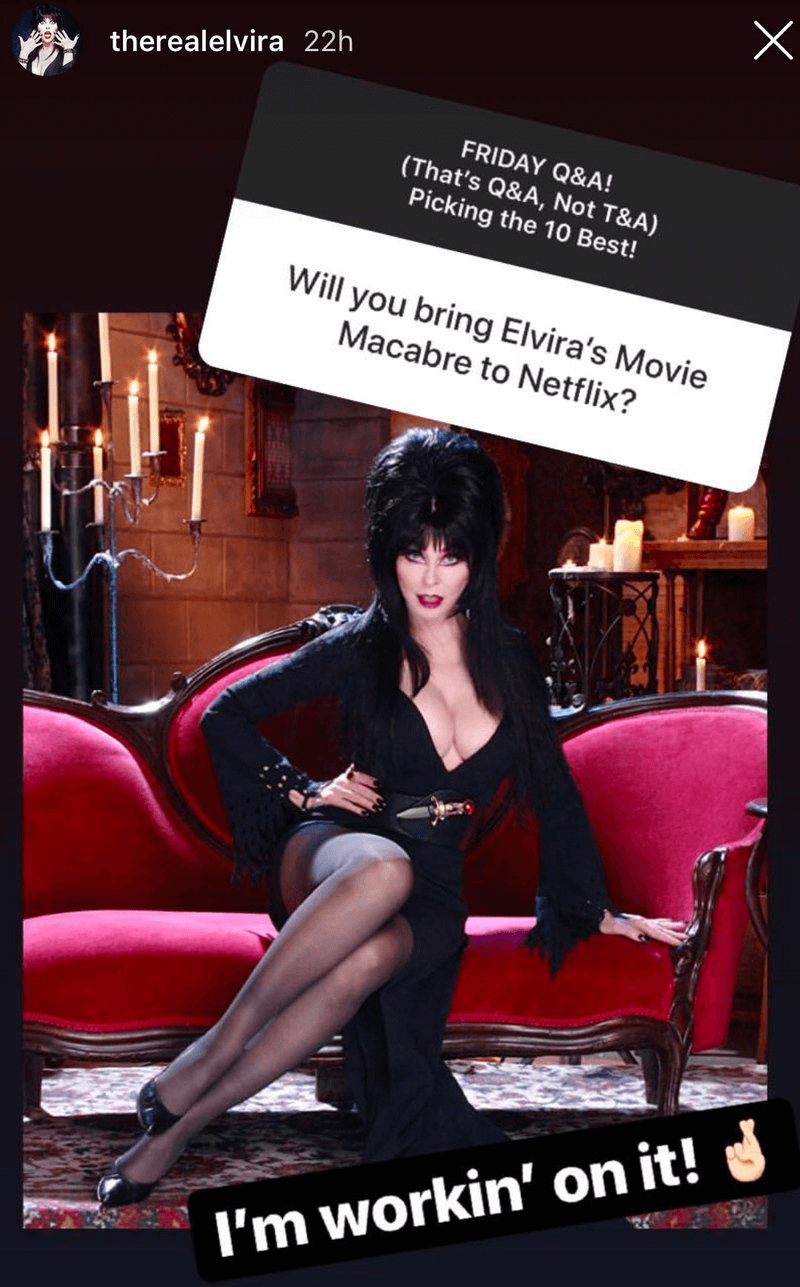 Given the strong state of horror going into 2019, it's exciting to think that Elvira might be due for her own resurgence as well. After all, we were able to see MonsterVision's Joe Bob Briggs in his own revival on Shudder, so maybe it's time Elvira returns to our screens too. A sequel to Mistress of the Dark in particular would be fantastic, given how Peterson also had a hand in writing that film and the fact that she remains active in the horror community to this day.
If we hear any official announcements on either of the above projects, we'll be sure to let you know here on Dead Entertainment. Stay tuned!