Fright-Rags Dishes Up New Items for Scary Stories to Tell in the Dark, House, and More
These new collections are perfect for those who want to embrace a little childhood horror.
By Chris Morse

This month's new arrivals on Fright-Rags aim to tap into a little childhood nostalgia with a generous side helping of cult-classic horror. With respect to the former, the retailer has announced new collections for Scary Stories to Tell in the Dark as well as some original new Garbage Pail Kids designs. As for our cult classic fix, fans of the House franchise (and Big Ben) will certainly be happy with the recent additions, so let's get right into it.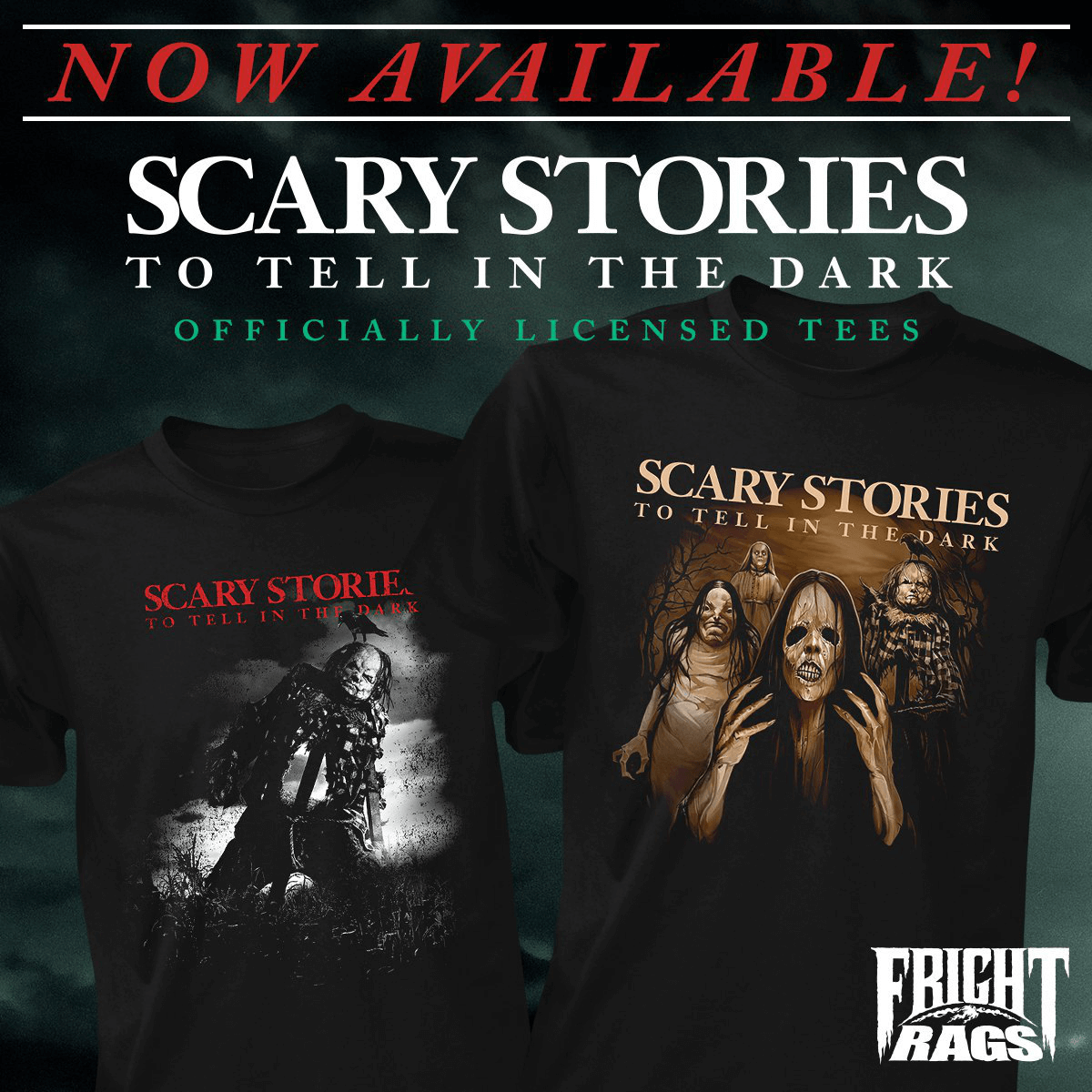 Headlining the new arrivals is a collection for the newly-released Scary Stories to Tell in the Dark movie, which premiered last week to a respectable $20.8 million opening weekend. There are two T-shirt designs in total. The first one features the ever-iconic Harold, as translated to the big screen from the iconic work of Stephen Gammell, while the second is an original design featuring several monsters from the film.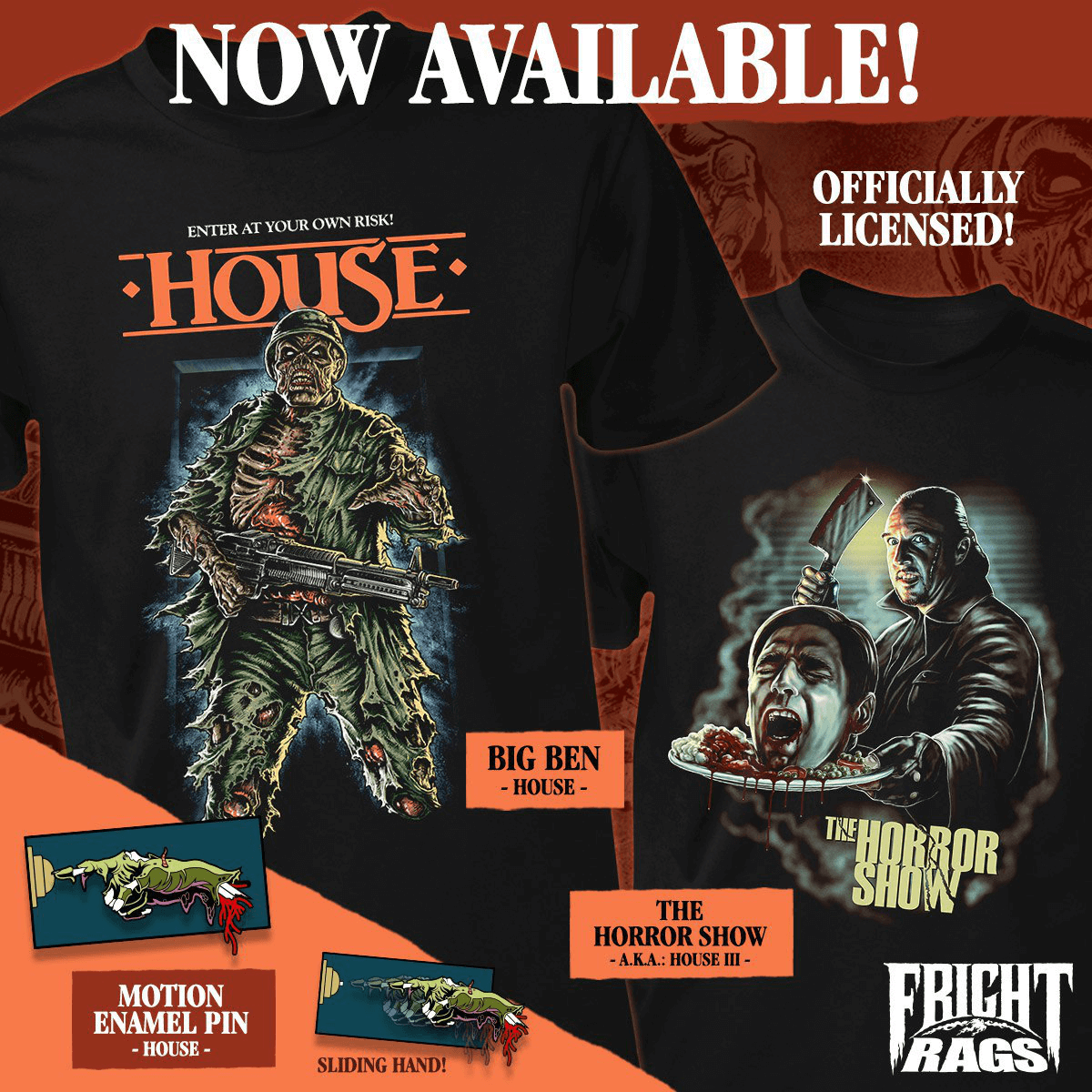 The new collection for House invites you to enter at your own risk. The 1985 cult classic is being honored with two shirts, one featuring the iconic zombie, Big Ben, and the other based on The Horror Show (aka House III), as well as a motion enamel pin with a sliding severed hand. Simple but effective!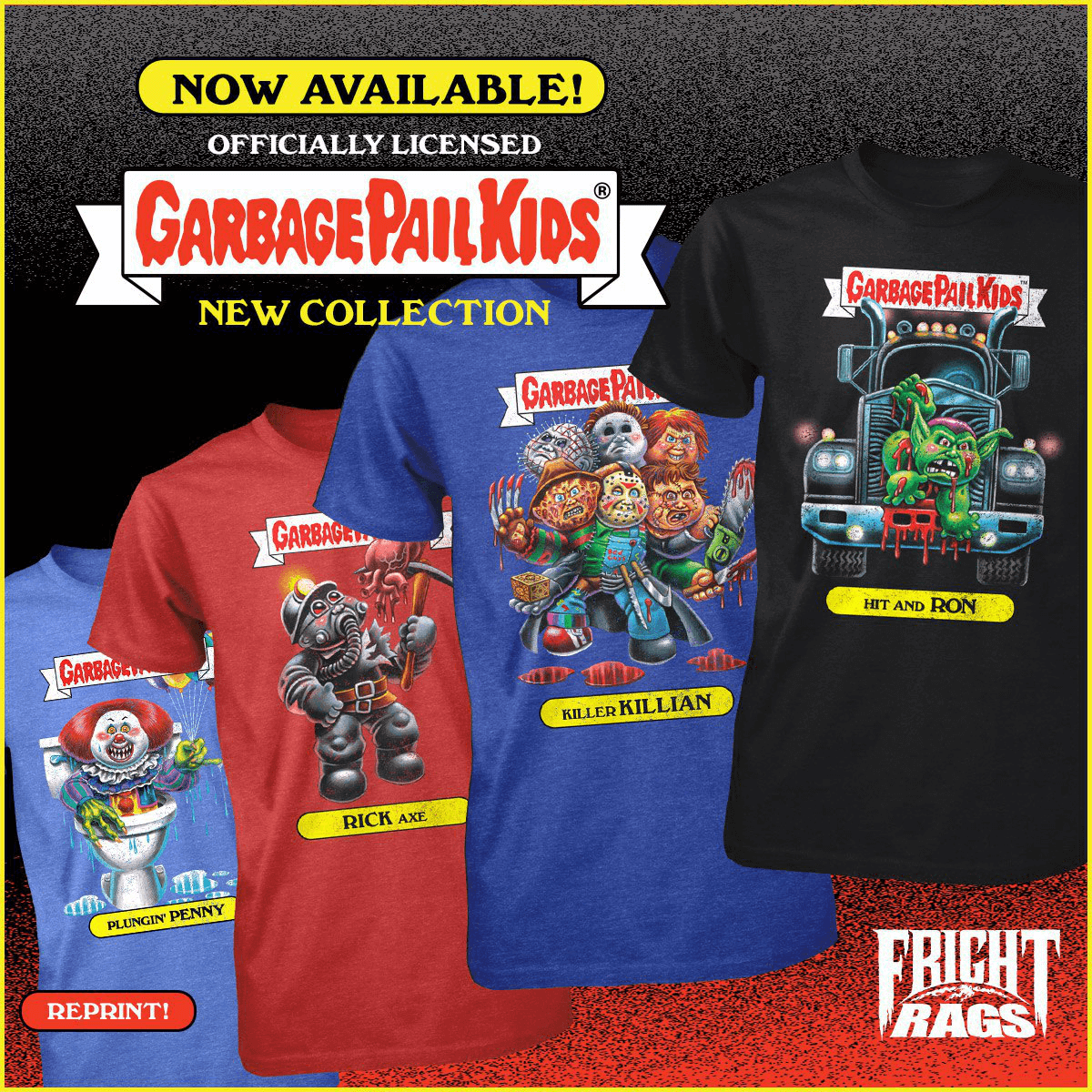 Last up, we have some original new Garbage Pail Kid designs from artist Brent Engstrom that are based on classic horror movies such as My Bloody Valentine and It. Featured in this collection are three new T-shirt designs as well as one popular reprint. If fun takes on classic slashers are in your wheelhouse, you might be interested in picking up one or four of these!
All of the above items are now available on Fright-Rags. Be sure to check out the store's other offerings while you're there and stay tuned to Dead Entertainment for more cool horror merchandise releases.