New Devil May Cry 5 Demo Launches on PlayStation 4 and Xbox One
Demo players will even get a bonus when the final game makes its release.
By Chris Morse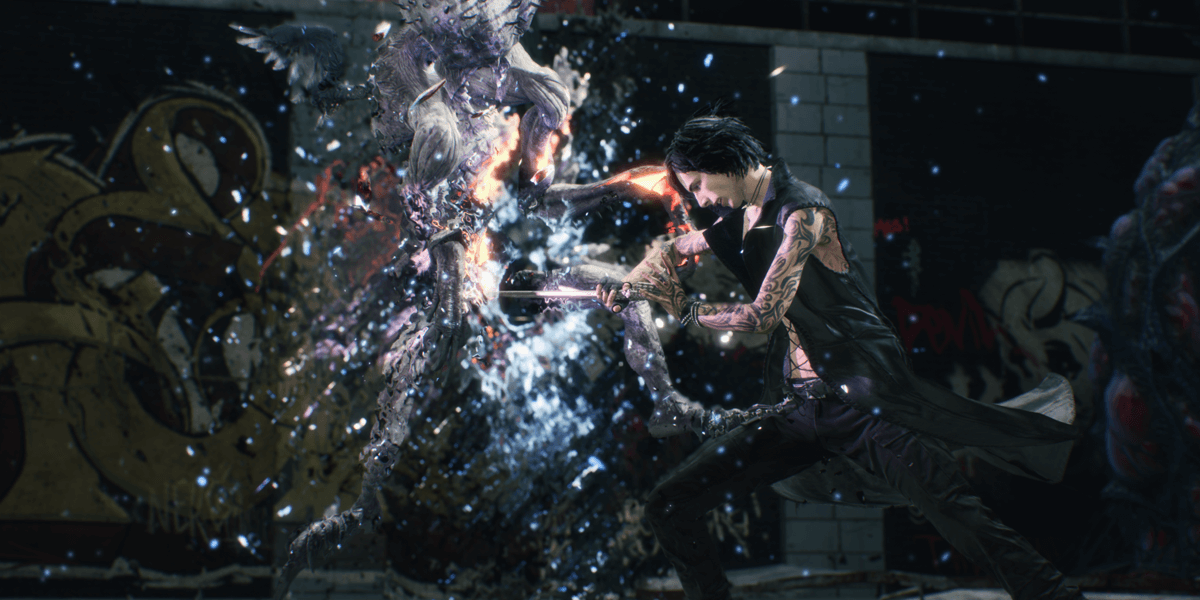 About a month ago, we received word that a second, multiplatform demo for Devil May Cry 5 would be arriving today, on February 7th, after the game's first playable preview was available only on Xbox One. We are happy to report that this new demo has indeed arrived and you can enjoy it whether or not you prefer the Microsoft console or Sony's PlayStation 4 counterpart.
The new demo gives you control of Nero (and his Devil Breaker) in a segment within Red Grave City to help give you a feel for the stylish action that awaits you in the final release of the game. Capcom has also included a bonus for demo players that will grant you 30,000 red orbs, the game's primary currency for skill unlocks and other purchases, when you play the full game. All you need to claim this reward is to have save data from the demo on your system when you fire up the retail version.
The new Devil May Cry 5 demo is available right now on PlayStation 4 and Xbox One.
To recap, picking up the collector's edition of Devil May Cry 5 will get you a replica model of the motor home in which our heroes take their demon slaying on the go. Also included is an art book that contains imagery from the game as well as notes from Nico's Workbench. In addition, the collector's edition includes a pin, bumper sticker, and 11" x 17" cloth print featuring our full cast of characters. Finally, it all comes in this very special box designed to look like an item trunk, matching what you might find in the game being used by series newcomer Nico.
This collector's edition is so far available for only PlayStation 4 and Xbox One players, with no PC version of this collection to be found at this time. If you're not quite ready to shell out extra money for a collector's edition of the game, you can order up the standalone regular and deluxe editions to get your demon slaying fix that way. Be sure to select your platform of choice.
Devil May Cry 5 arrives on March 8th, 2019 and will be available on PC, PlayStation 4, and Xbox One.