Devil May Cry 5's Campaign is Around 16 Hours Long
Game director Hideaki Itsuno reveals the length of the upcoming game.
By Chris Morse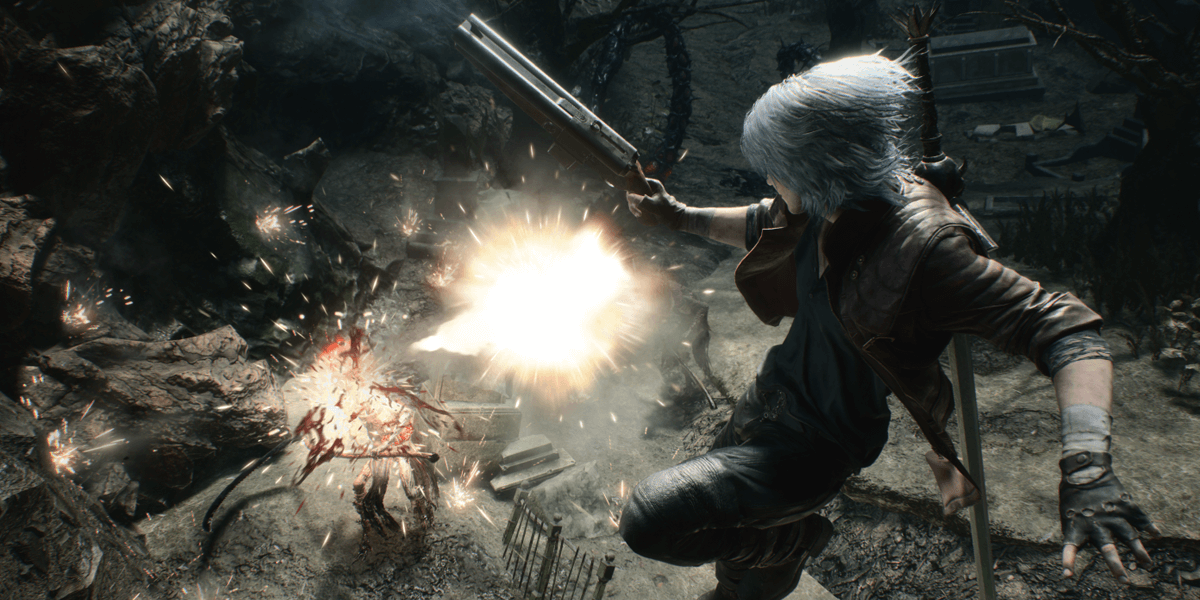 With just under two months until its release day, excitement continues to build for Capcom's Devil May Cry 5, which will be the series' first numbered sequel since 2008's Devil May Cry 4. Although the series received a bit of a reboot with DmC: Devil May Cry, the publisher instead opted to move forward with a follow-up to the original main line of games as a means of reviving its flagship hack-and-slash franchise.

Fans have learned a great deal about the upcoming game over the past few months and will see even more when the next demo arrives on February 7th for PlayStation 4 and Xbox One. However, there still remains much to unwrap for the upcoming title. Fortunately, a new report from Gematsu has detailed some new information, most notably the approximate length of the Devil May Cry 5 campaign.

In a Q&A with the South Korean media, game director Hideaki Itsuno answered a few popular fan questions, including how long the game actually is. According to the interview session, the development team took around 15 to 16 hours to complete it, although your mileage may vary depending on how much optional side content there is to focus on and whether you take your time looking for all of the secrets. He also revealed that there will be a few hidden weapons, so the game should have plenty to keep you busy and bring you back for more.

In addition, Itsuno mentioned that the team might add more playable characters in the future if the fan demand for it is there, so be sure to make your voices heard if you want to see more content like that come to Devil May Cry 5. Another note from the interview reveals that the story is set after Devil May Cry 2, although fans will have to play through this one to find out why.

All in all, the Q&A provided a few new details that have not been previously discussed, giving fans a rough idea of how much the game has to offer and what possibilities are on the pipeline for post-release. As usual, we'll have all of the latest Devil May Cry 5 updates for you here on Dead Entertainment.

[relatedArticle-0]

To recap, picking up the collector's edition of Devil May Cry 5 will get you a replica model of the motor home in which our heroes take their demon slaying on the go. Also included is an art book that contains imagery from the game as well as notes from Nico's Workbench. In addition, the collector's edition includes a pin, bumper sticker, and 11" x 17" cloth print featuring our full cast of characters. Finally, it all comes in this very special box designed to look like an item trunk, matching what you might find in the game being used by series newcomer Nico.

This collector's edition is so far available for only PlayStation 4 and Xbox One players, with no PC version of this collection to be found at this time. If you're not quite ready to shell out extra money for a collector's edition of the game, you can order up the standalone regular and deluxe editions to get your demon slaying fix that way. Be sure to select your platform of choice.

Devil May Cry 5 arrives on March 8th, 2019 and will be available on PC, PlayStation 4, and Xbox One.