Full Details Revealed for Resident Evil 2's Upcoming "1-Shot" Demo
The end of the demo will include a brand-new trailer exclusive to this event.
By Chris Morse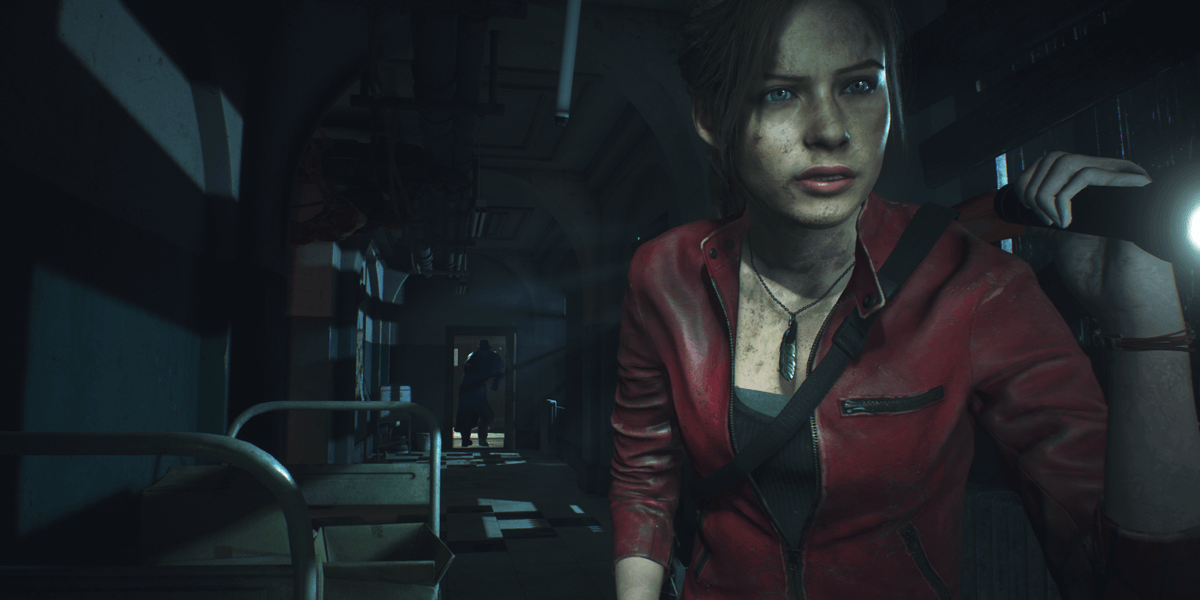 Capcom has officially announced the upcoming "1-Shot Demo" of Resident Evil 2 that we previewed late last month and in the process cleared up a few details that fans were unsure about following the initial leak. Most importantly, this new demo will be downloadable for a limited time from January 11th through January 31st. However, there is a catch. You will only be able to play this demo for 30 minutes.

In a press release sent out earlier today, Capcom explained how the time limit will work for players who opt to give this a try. When you start the game, you are given a mission objective to play through a segment of the game. If you make it to the end, you will be able to restart the mission and play some more until the timer is up. If you are not up to the challenge and bite the dust a few times, that's okay; you can continue as many times as you would like until your 30 minutes have expired. After that, though, you will no longer be able to play.

At the end of the demo, you will receive a brand-new cinematic trailer for the game that you can view any number of times, but it's worth pointing out that you will not be able to restart the playable portion of the demo at all. You have one shot at playing this, so to speak. All in all, this is an interesting and unique gimmick that should make the stakes feel even higher in Raccoon City as you get your first taste of what lies ahead when Resident Evil 2 arrives later this month.

This demo will be available on PlayStation 4, Xbox One, and PC (via Steam) starting on January 11th.

[relatedArticle-0]

In case you missed it, you can find a recap of the game's bonus content below, including a look at the deluxe edition, which features additional costumes, reversible slipcover artwork, a special weapon, and even a throwback to the original game's soundtrack. All pre-orders will also include the classic Jill and Chris models of the Samurai Edge handgun.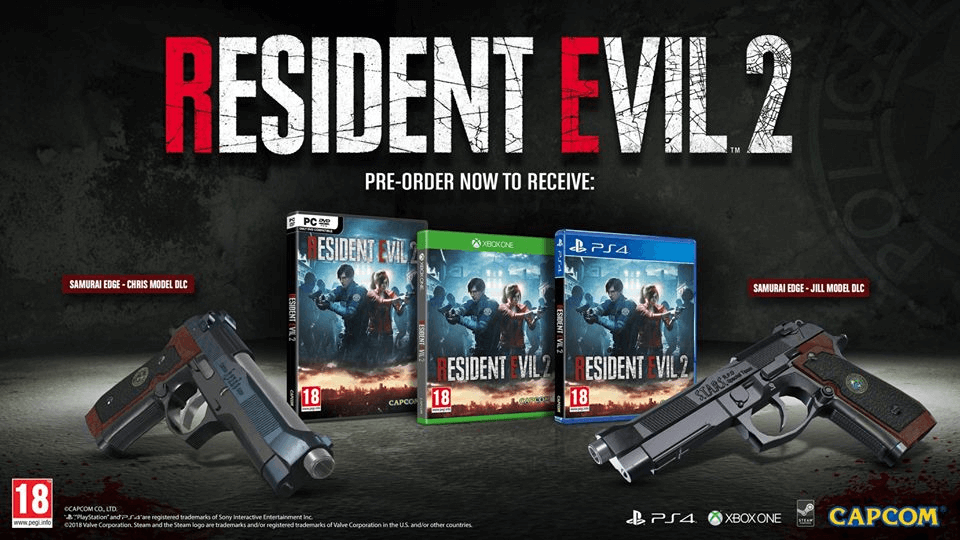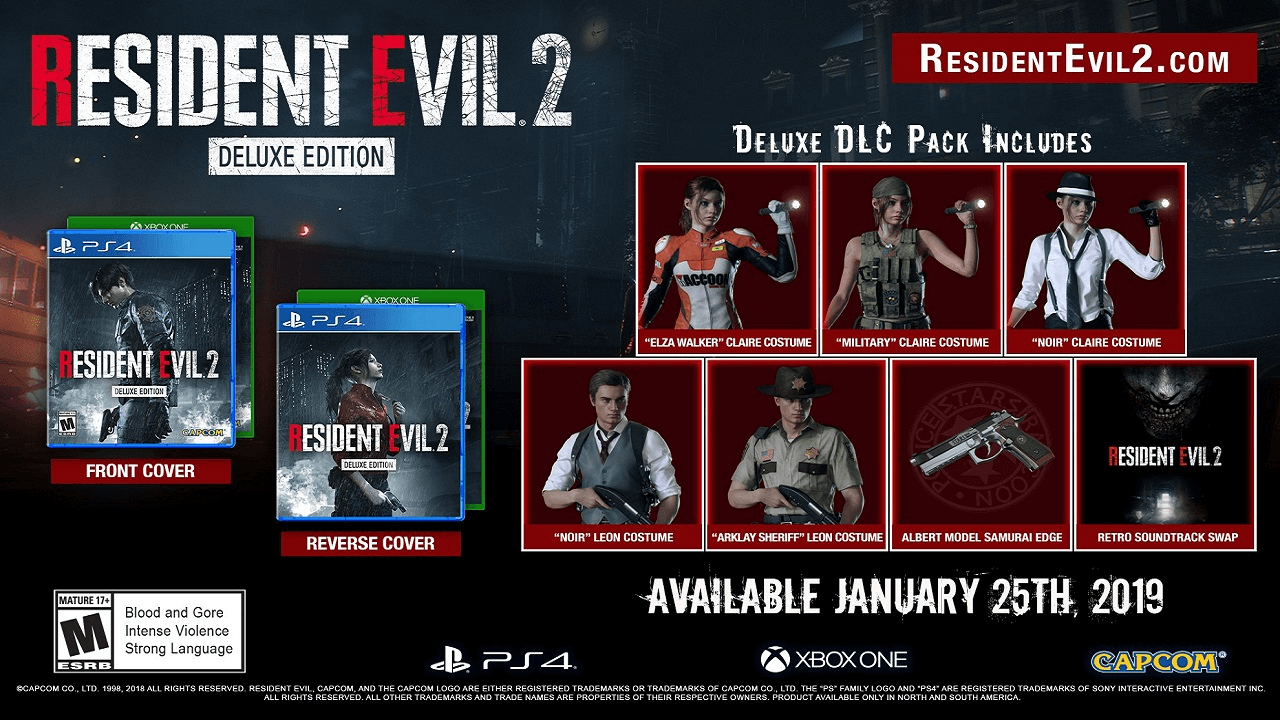 The most interesting bonus costume for the deluxe edition, in our opinion, is Claire's "Elza Walker" outfit. Long-time fans of the series may remember this name and look from the unreleased beta version of Resident Evil 2, dubbed Resident Evil 1.5 by fans. Back then, the game was far along in development before the concept was scrapped and Capcom settled on the classic game we all know and love, which is, of course, the one now being remade.
Claire also has a military outfit while she and Leon both have a special "Noir" costume. The latter very much gives us a vibe for The Evil Within. Leon's other bonus costume, the "Arklay Sheriff" outfit, pays homage to The Walking Dead and gives our rookie police officer the more polished look of Rick Grimes.
Also included in the deluxe edition is Albert Wesker's Samurai Edge, which seems to always make an appearance in newer Resident Evil games, a reversible slipcover featuring Leon on one side and Claire on the other, and finally, a retro soundtrack swap that allows you play through this remake while listening to the classic ambience of the original game
Resident Evil 2 arrives on January 25th, 2019 and will be available on PC, PlayStation 4, and Xbox One.