Here Are the First Pictures from Into the Dark's Next Chapter, "New Year, New You"
Will you be ringing in the new year with Hulu's anthology horror series?
By Chris Morse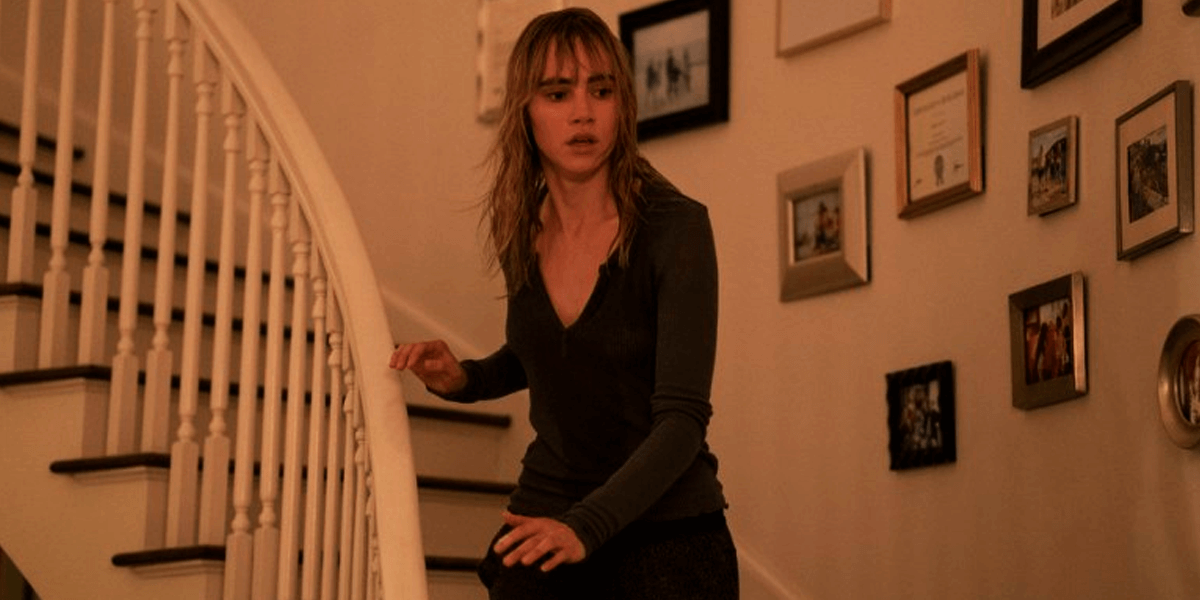 It looks like we are getting a second episode of Hulu's horror anthology series Into the Dark this month. The New Year's episode, which we previously learned about following our interview with production designer Cecil Gentry, will drop at the end of this month and help you ring in 2019 the right way. You will be able to watch the upcoming installment, titled New Year, New You, starting on December 28th.
In the era of "self-care" mania, this episode follows a group of millennial friends who gather for a girls' night reunion on New Year's Eve to reconnect and reminiscence. As they begin to rehash old memories and revisit an old party game of "Never, Have I Ever," gripes and secrets they've been harboring manifest in nefarious and surprising ways.
It's also worth noting that this is the first episode of Into the Dark in which a female is directing with Sophia Takal at the helm of this seasonal horror story. In addition, a batch of photos from the episode were revealed by Bloody Disgusting earlier today and we have those for you below. Read on for more information on the episode and future installments as well.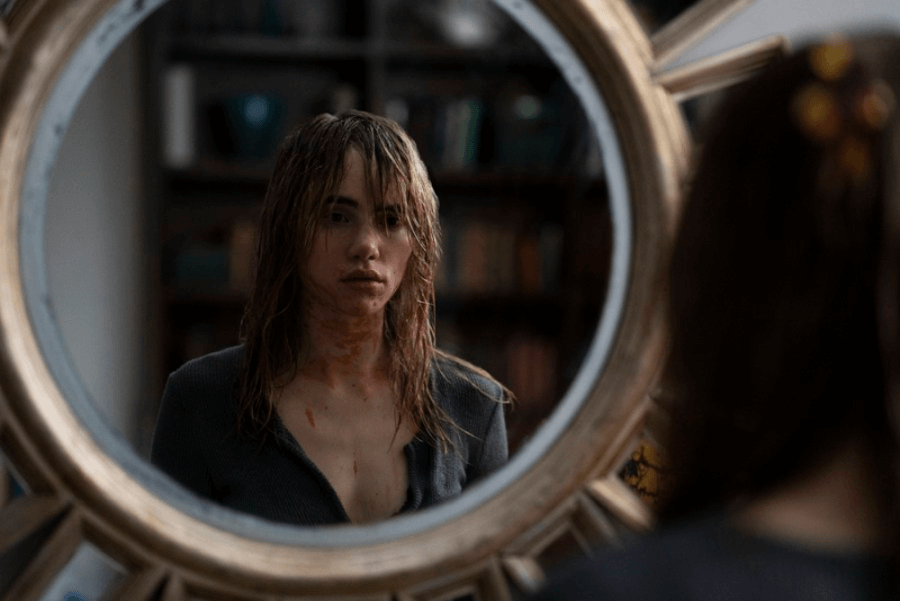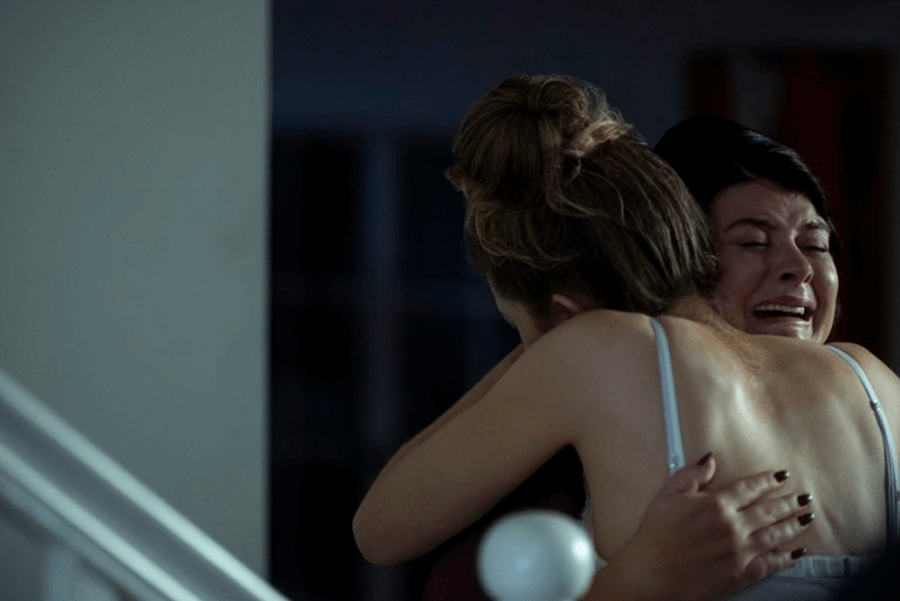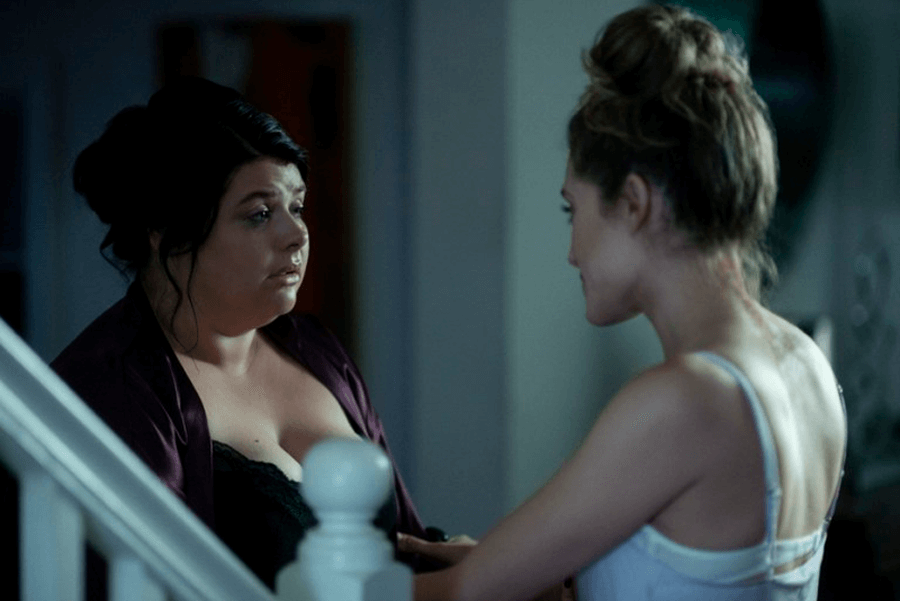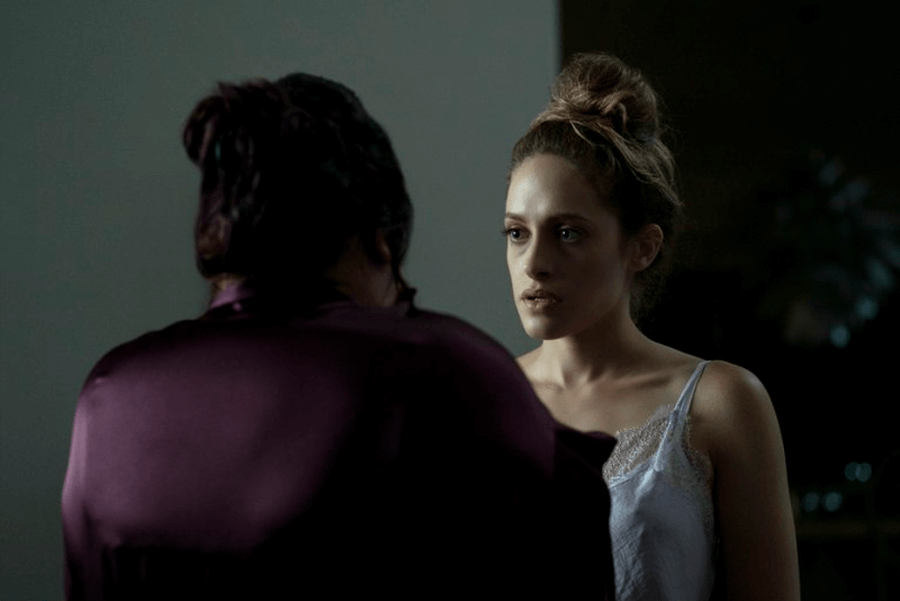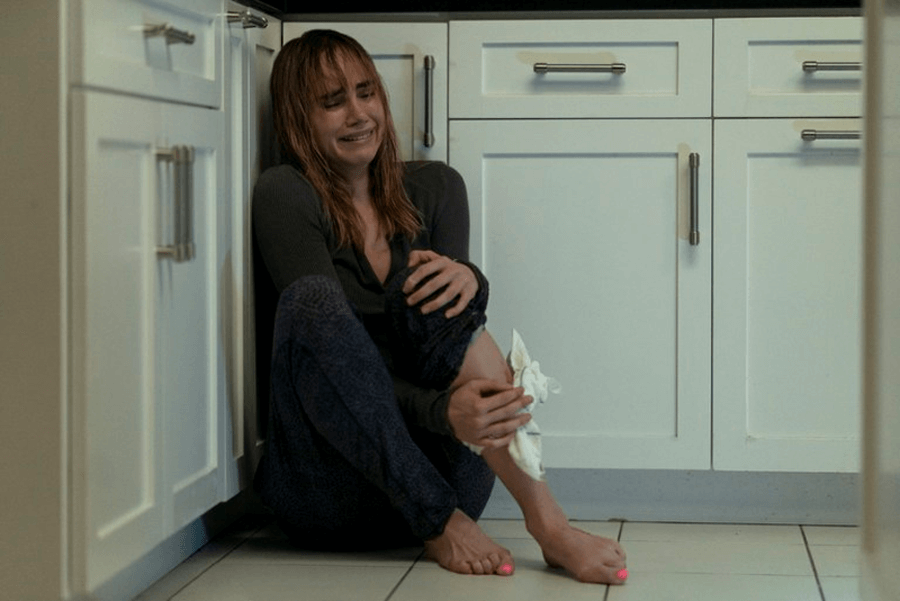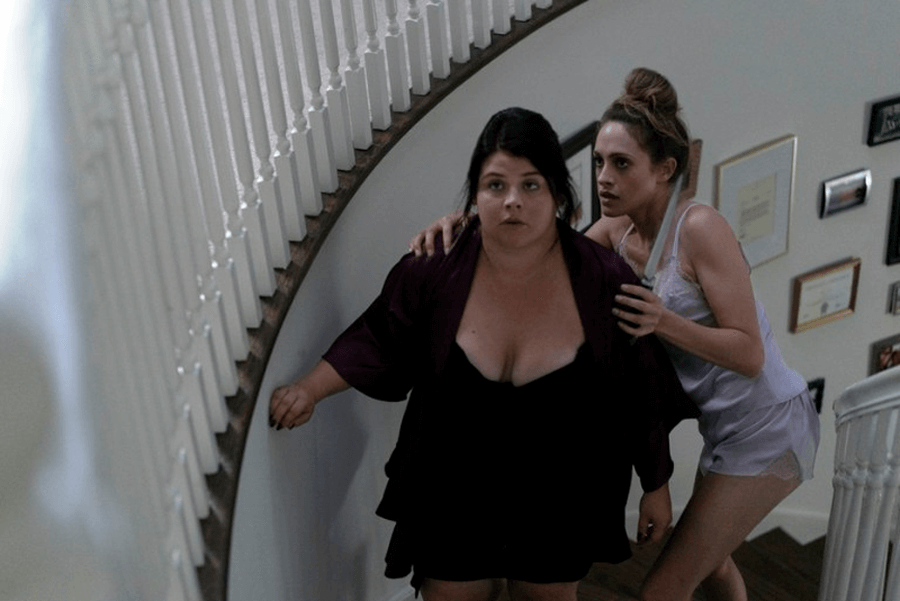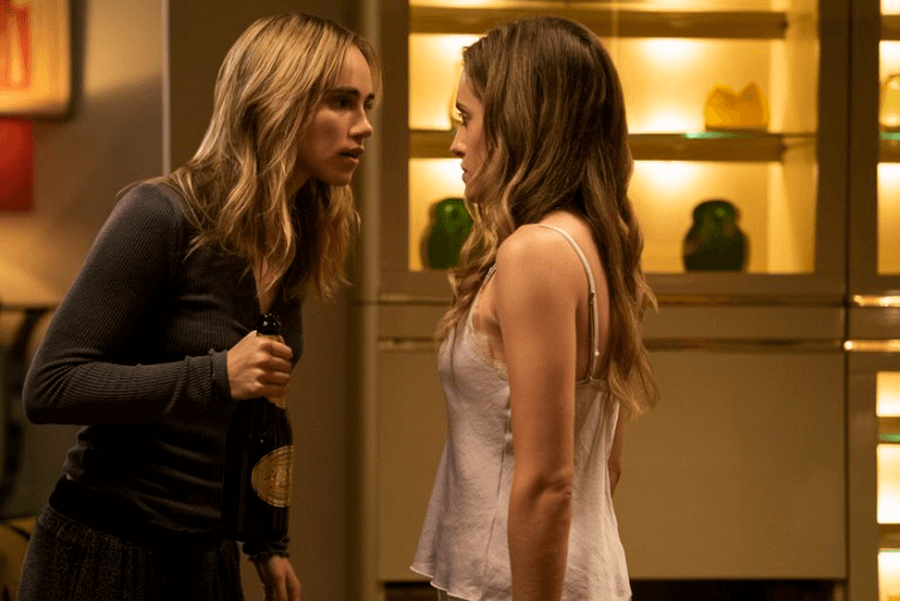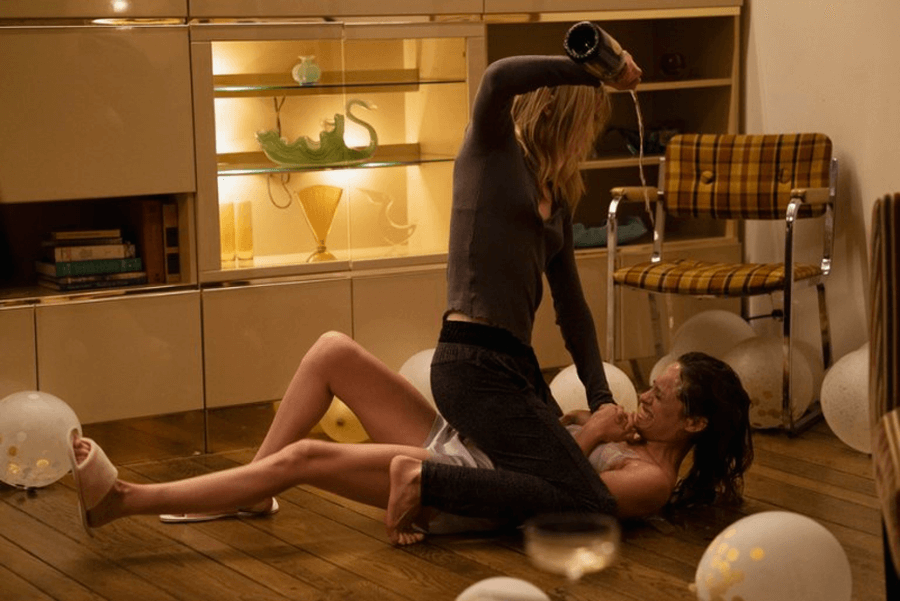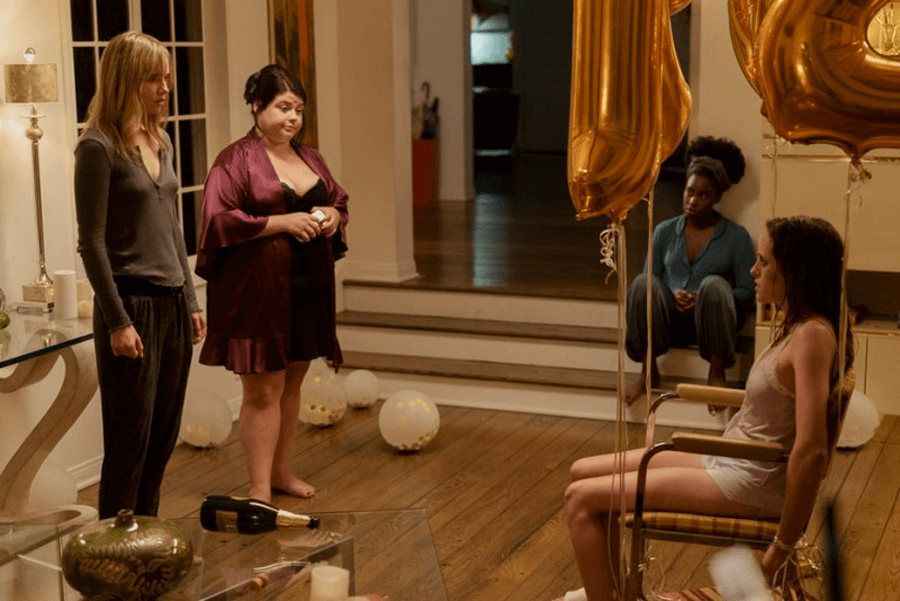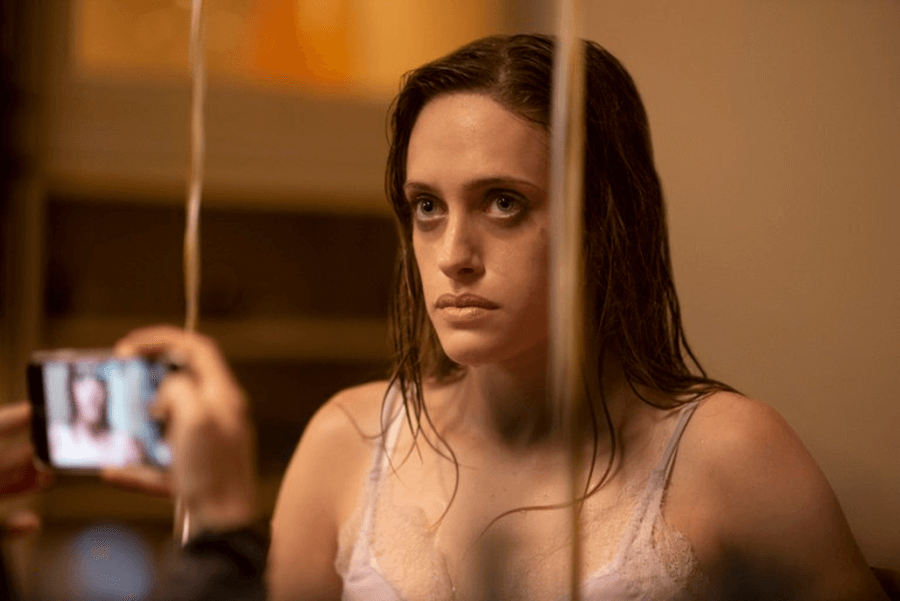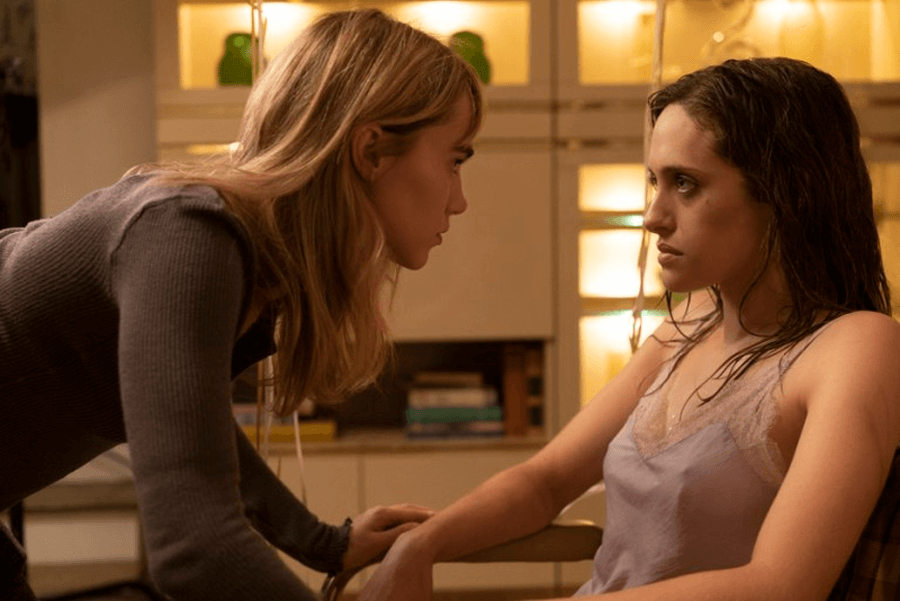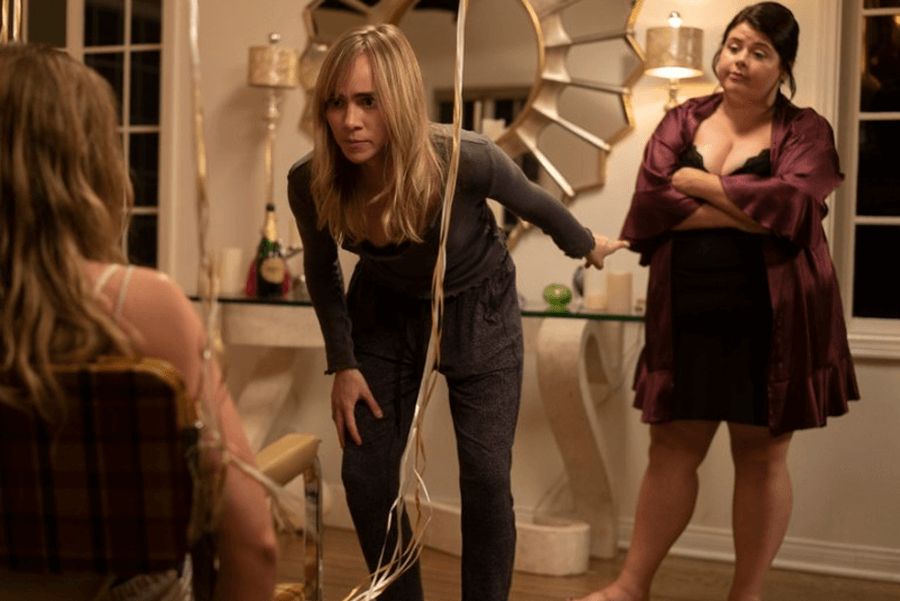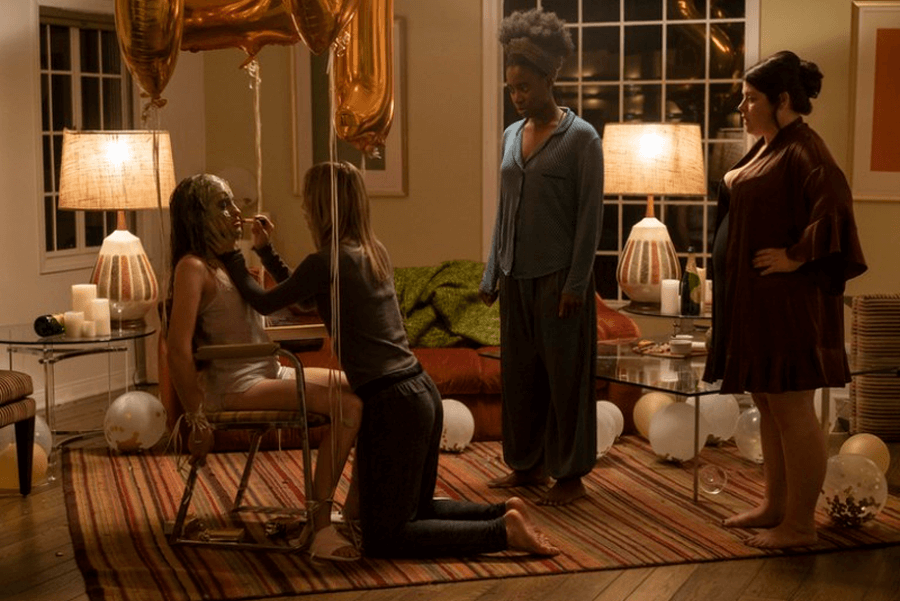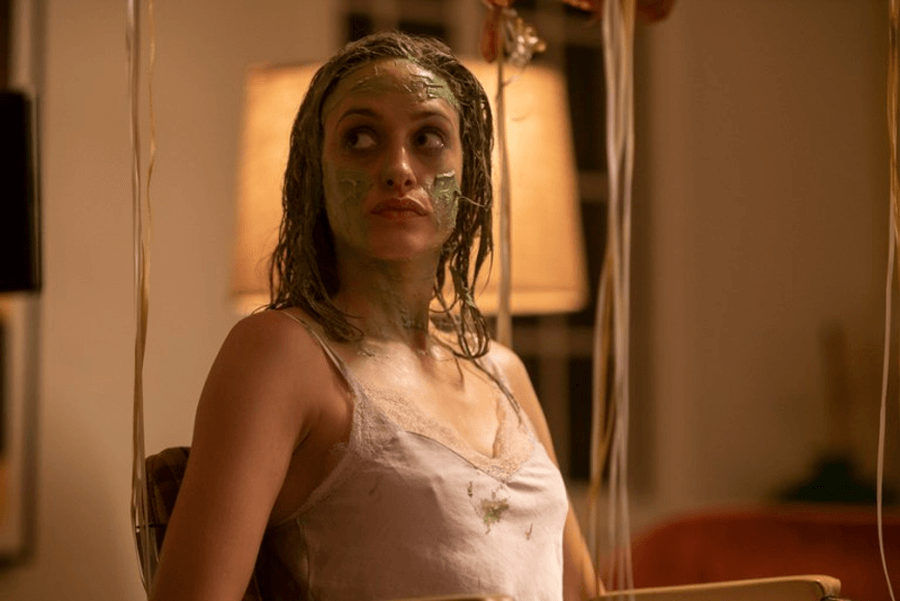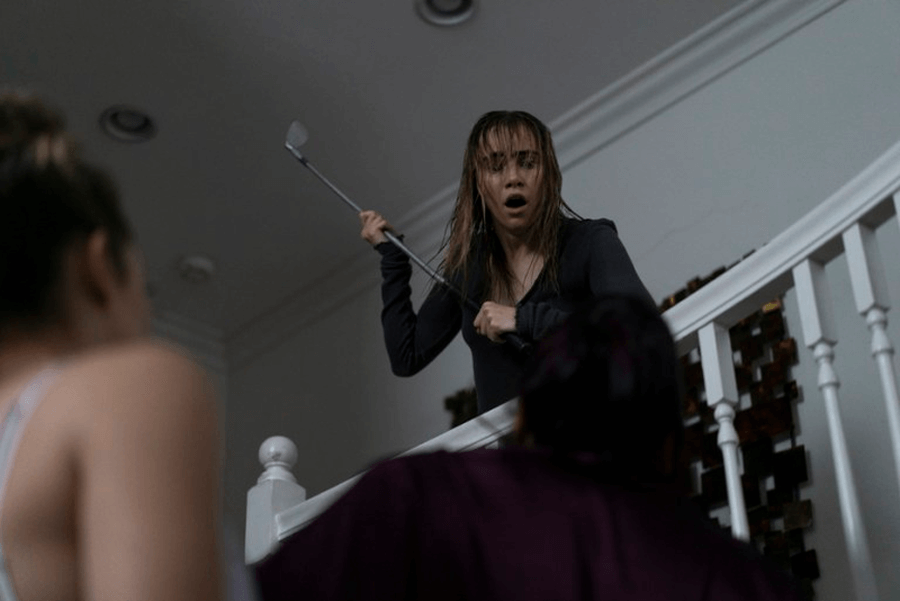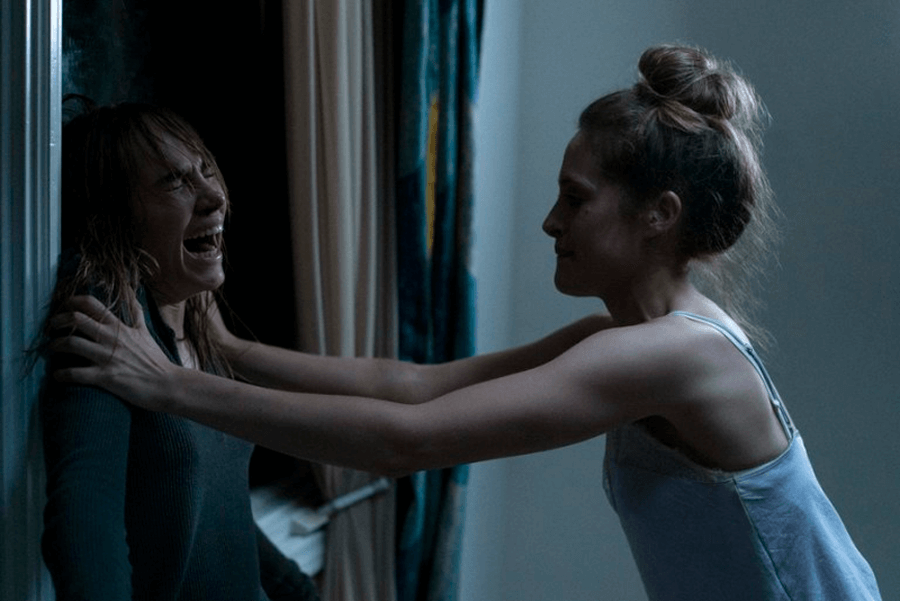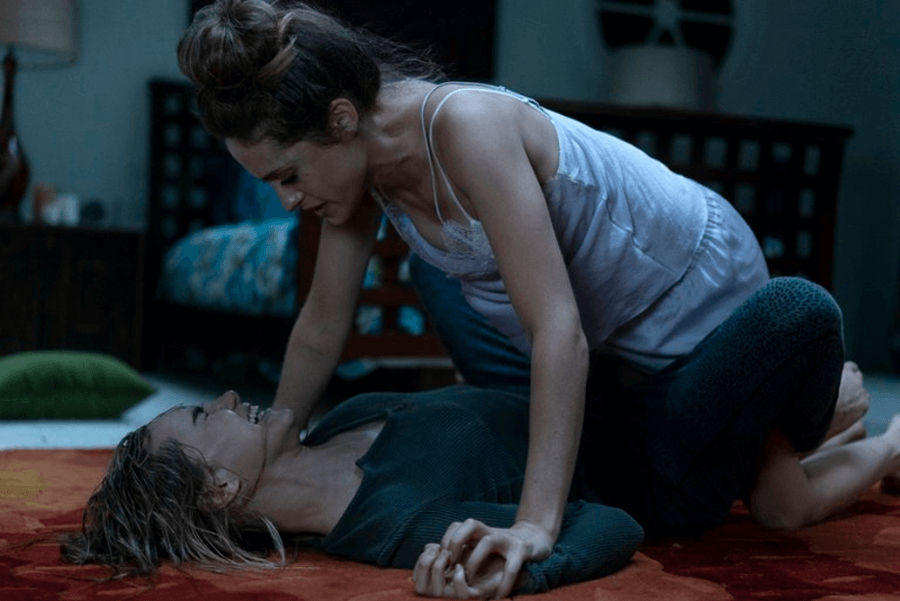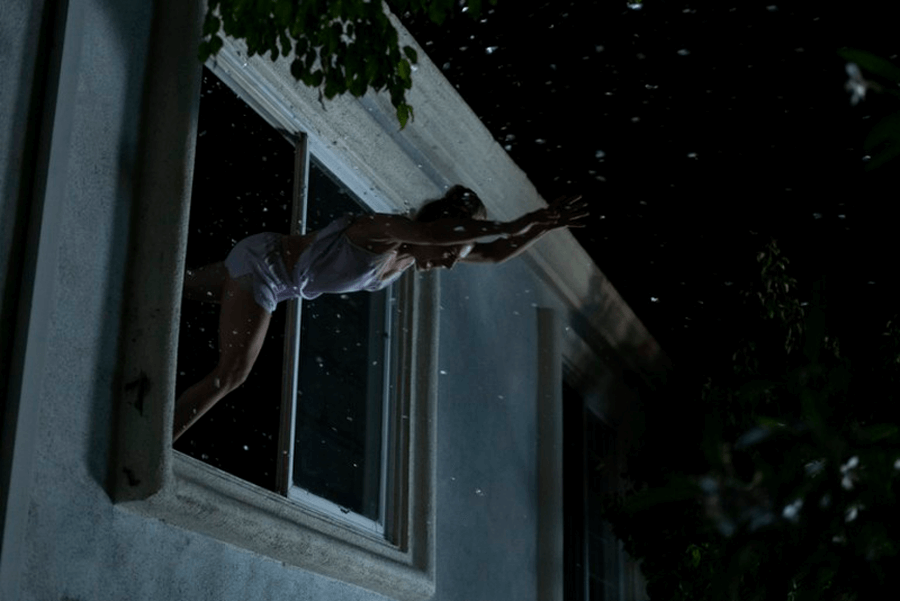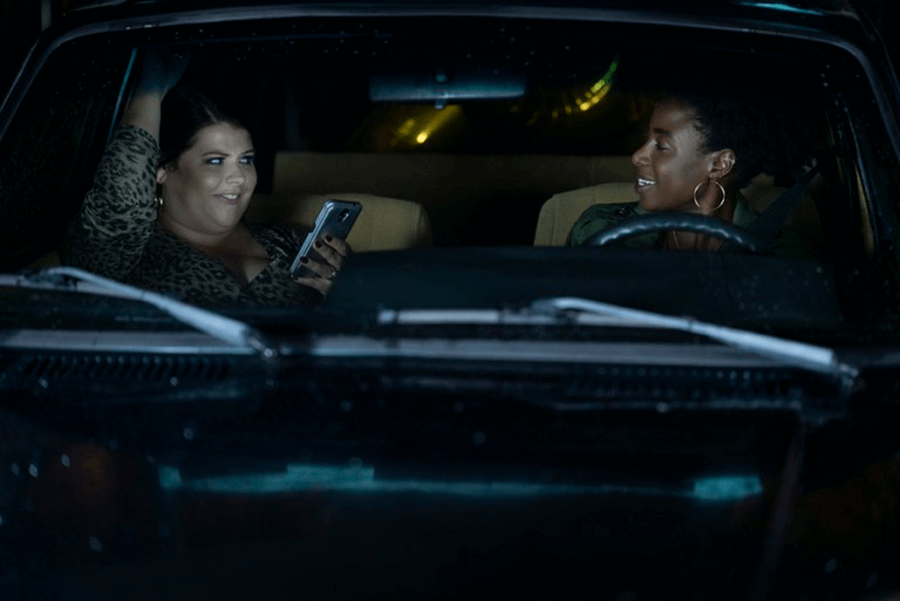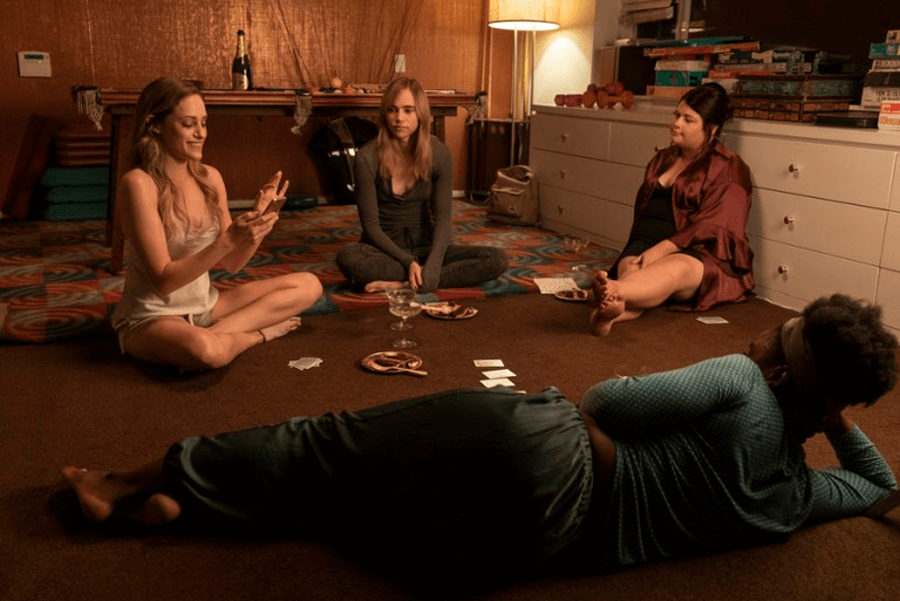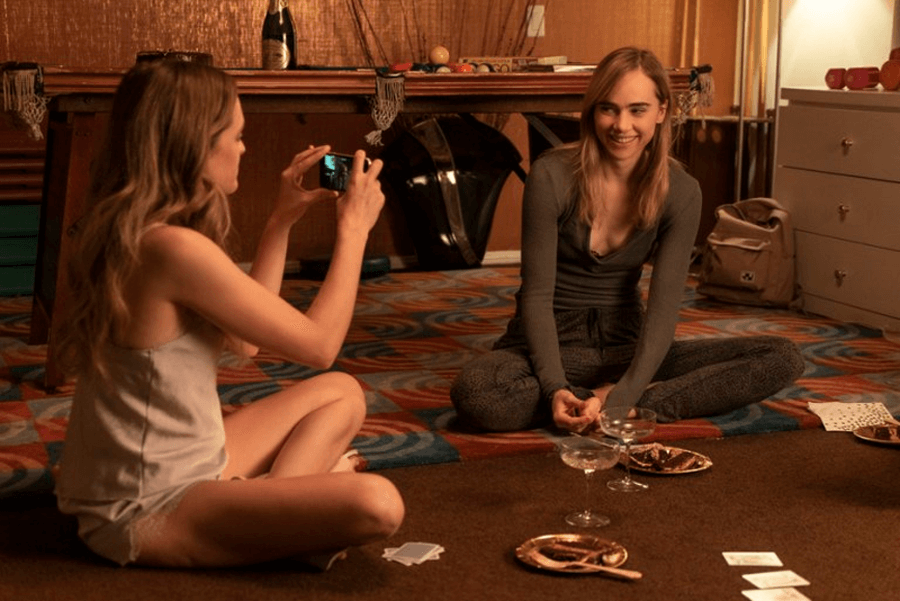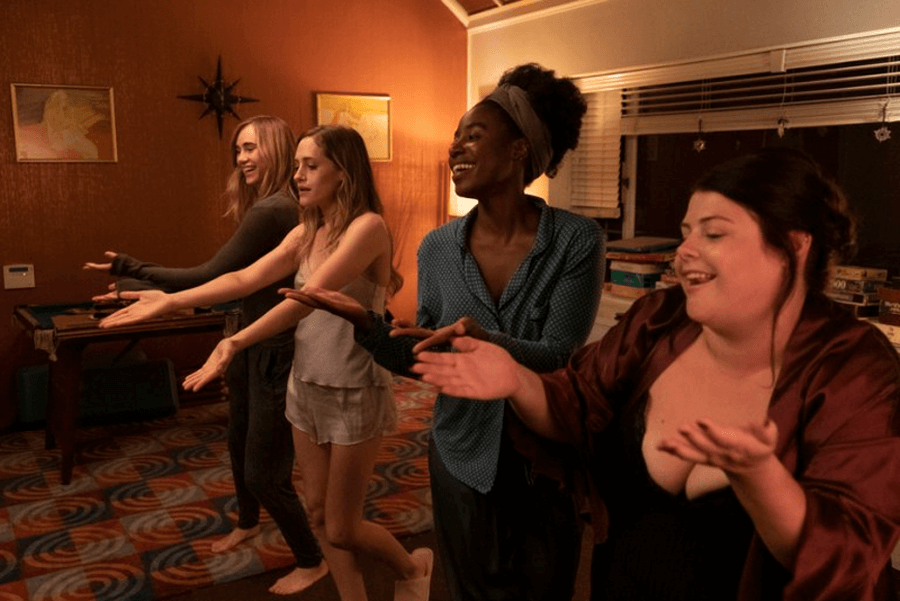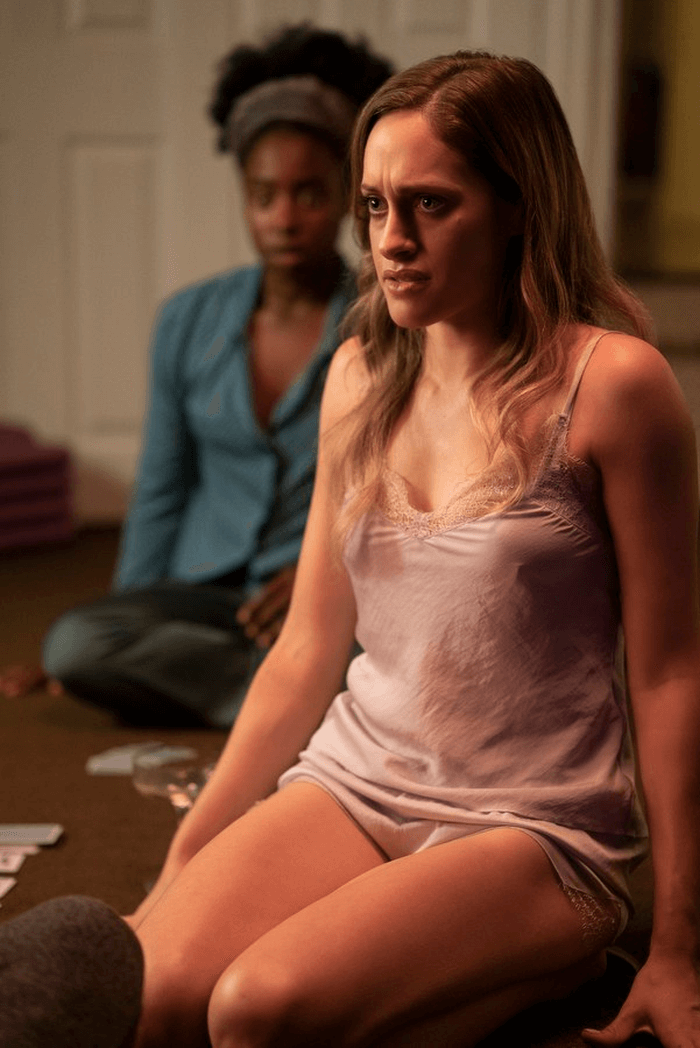 New Year, New You stars Suki Waterhouse (Assassination Nation, The Bad Bitch), Carly Chaikin (Mr. Robot, Suburgatory), Melissa Bergland, Kirby Howell-Baptiste (Veronica Mars reboot, The Good Place, Killing Eve, Barry), Isabella Acres, Michelle Haro, and Bianca Lopez. In addition, the feature-length episode was written by Adam Gaines and Sophia Takal, the latter of whom also directed.
Following the first three installments of Into the Dark, The Body, Flesh and Blood, and Pooka!, the series will take us into 2019 with New Year, New You arriving on December 28th. A very special Valentine's Day episode called Down premieres in February, which we learned has a unique and exciting spin that hasn't yet been revealed. March will bring us a still-under-wraps episode titled Treehouse.
Beyond that, we exclusively learned the names of two more episodes back in October. I'm Just Fucking with You will celebrate April Fool's Day while another episode titled School Spirit should arrive in August or September. That's all we have for now but this series will surely bring us plenty more holiday horror fun as the calendar pages turn throughout the year.
Hulu's Into the Dark continues with New Year, New You arriving on December 28th. The first three feature-length episodes are currently streaming so there's no reason not to get caught up. Otherwise, stay tuned to Dead Entertainment for more coverage on this series in the coming months.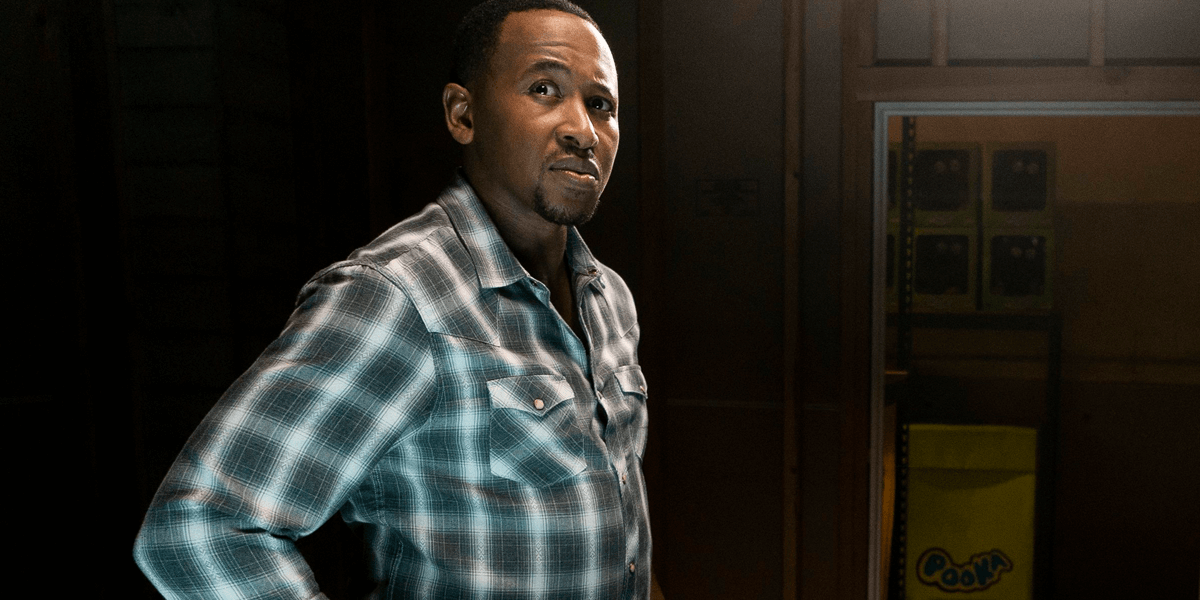 Into the Dark Star Nyasha Hatendi Takes Us into the Madness of Pooka!
This Christmas story will pull you into the darkness and leave you there to find your own way out.
Read More