Interview: A Look into the World of Hulu's Into the Dark
Series production designer Cecil Gentry takes us into the darkness of Hulu's new anthology series.
By Chris Morse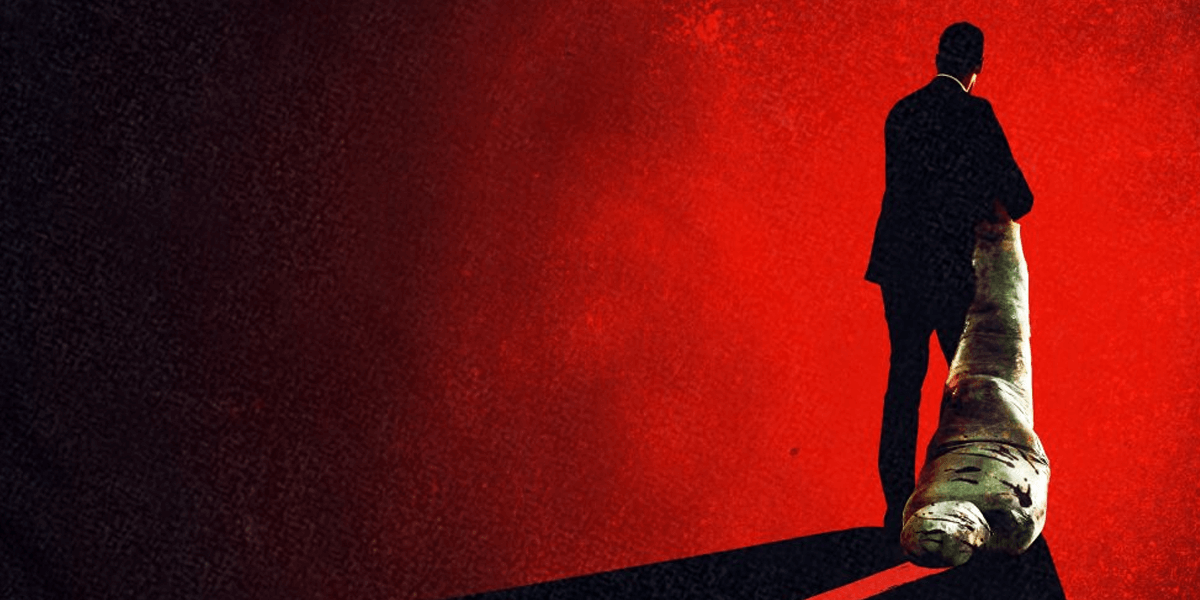 Back on October 5th, a brand-new horror anthology series named Into the Dark made its debut on Hulu. The premise is simple but unique in its approach to the anthology archetype. For starters, each episode of Into the Dark is its own feature-length story clocking in at 90 minutes. With one episode per month, the team behind the series is essentially delivering a different movie each month, which is something that has not really been done on this level before.
The main idea behind Into the Dark is that each installment is based around a holiday. For instance, the first episode, The Body, is a Halloween story in its most broad sense as it takes place on every horror fan's favorite night of the year. The story, however, is a tale of its own as it follows a hitman who has the body of somebody very famous to deliver under largely-unknown circumstances. Dragging the body along, what people think is a cool costume prop hides more sinister intentions.
Judging by the first episode, the horror series carries a little bit of a comedic tone along with it without setting out to be a full-on horror-comedy. There's a good element of fun to it and you can find some humor in the ridiculousness of the scenario as it plays out, but make no mistake, The Body takes a much darker tone as it progresses.
We have a character, Wilkes, who is introduced as an ice-cold professional just finishing up a job, later transforming into a relentless pursuer out for blood. There's a strong sense of instability there that becomes more and more apparent as the episode goes on but The Body hits all of these beats very well and seamlessly transitions in its style as the story moves ahead.
This is by design and something what has given the series such an interesting start. The storytelling, world, and visual presentation feel like a canvas that could change on a moment's notice as you are watching, which is a satisfying parallel to the series as a whole, considering that each episode will be telling a new story and the world of the series will constantly be changing with each episode. Even within The Body, these shifts do not seem to miss a beat.
When it comes to the creative design of Into the Dark, what better person to tell us more than the series production designer? Our very own Joe Antonucci recently spoke to Cecil Gentry, who plays a key creative role in the visual telling of each story throughout this series. Read on as we dive into Gentry's work, The Body, and get a sneak peek at what's coming next.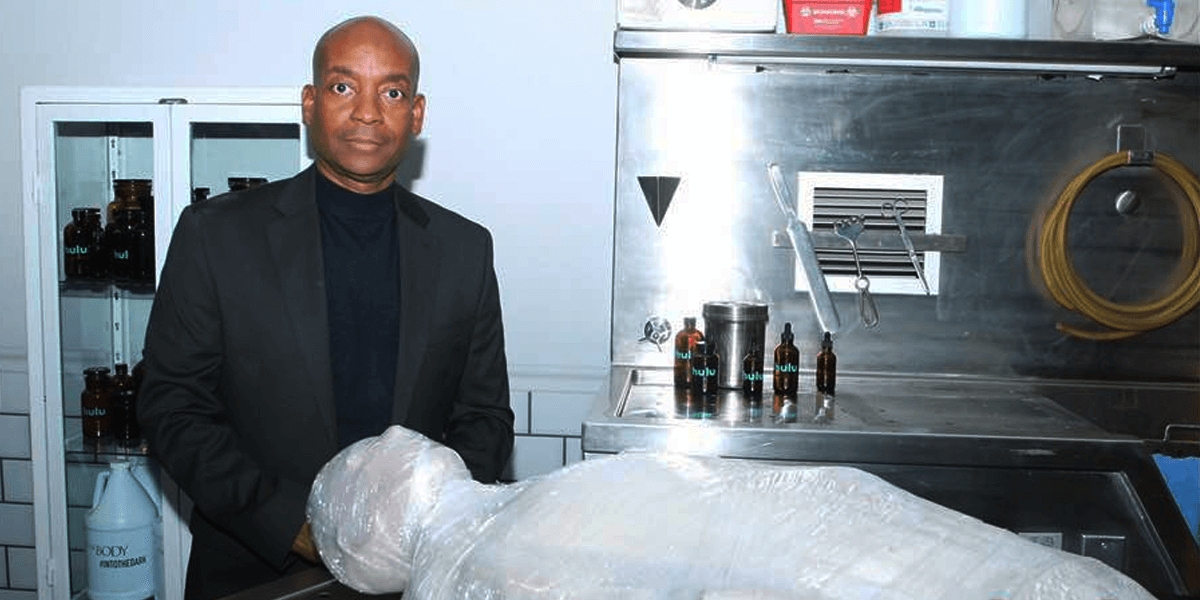 ---
Joe Antonucci: I do know that you are involved in 10 out of 12 episodes for Into the Dark, correct?
Cecil Gentry: You got it, yes.
Joe: Other than The Body, is there one in particular that you're excited for?
Cecil: Yes, I have to say I'm really excited for Pooka, which is the Christmas episode and that will air in December. It's amazing. I mean, I got to do a lot of amazing things, including being really involved in the design of a toy and walk-around suit – the costume designer and I – so that would be the one that I would say I'm really, really excited about.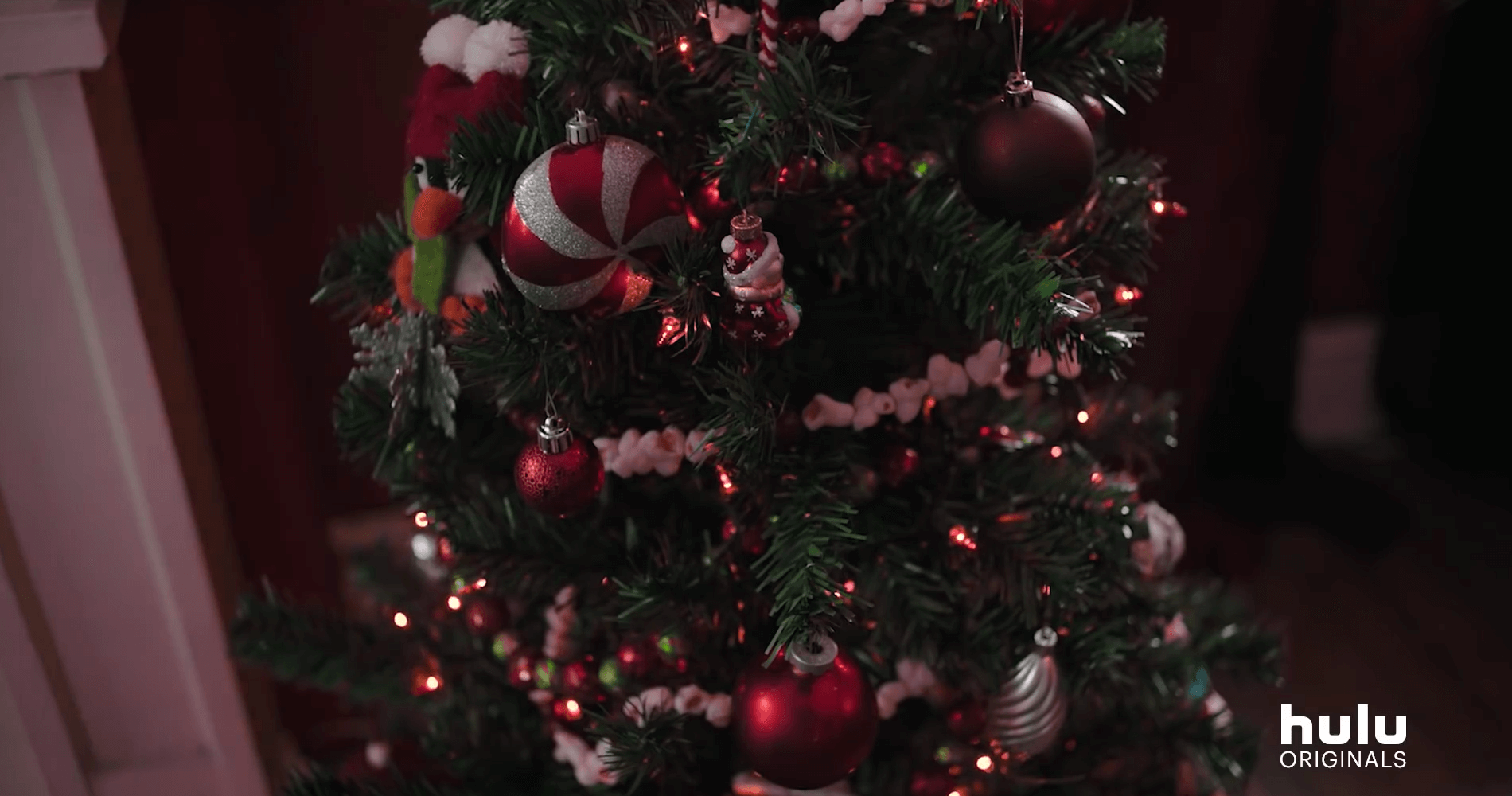 Joe: That's awesome. I think we've seen a glimpse of that in the official trailer.
Cecil: Yes, you did, actually. I do recall bits and pieces of Pooka in the trailer. You're gonna love it.
Joe: Can't wait for that. We definitely enjoyed The Body. We thought it was a great balance of a funny, comedic type of horror and a very serious, very dark type of horror.
Cecil: Yeah, you know, Paul wrote it that way and it did have a bit of a comedic element. I liked that. It just seemed to work really well and the actors got totally involved in that bit of it and I thought the direction was good, and of course I feel it looked great. It had a high-end quality, which is what we planned for, especially the opening scene. We're super, super excited about it.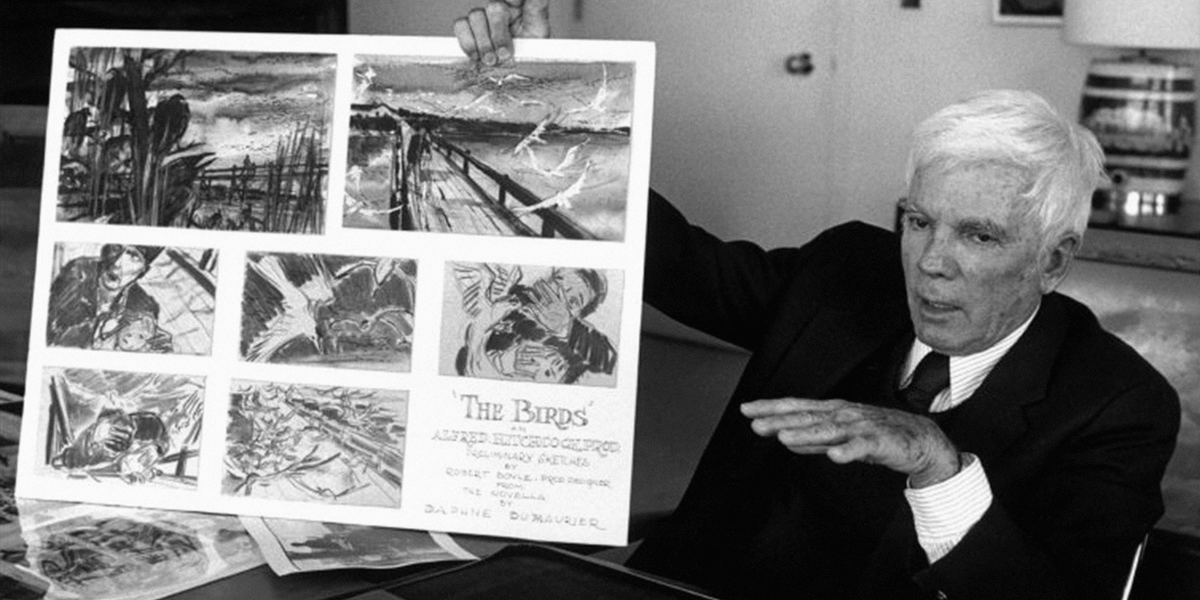 Joe: So, I did a little bit of homework because I thought the scenery and the design was a little familiar, and I found out that you actually got to meet Robert Boyle.
Cecil: Yeah, I did! I got to meet Robert Boyle because I was going to go to AFI (American Film Institute) and do a master's in the program there – the production design program. You know, I've been working a little bit and I had a body of work, and he looked at my portfolio and we kind of together decided that, "Listen, why don't you just continue to work and not take yourself out of the marketplace? And I can coach you or feel free to contact me whenever you need to." And, of course, we know who Robert Boyle is. He was Alfred Hitchcock's art director so you can't get any better than that. He's no longer with us but that was a fantastic experience. You have no idea.
Joe: Awesome, it's a very noir style and we kind of picked up on that so we did a little homework there. So, just for our readers, can you describe what your work as a production designer really entails for the series?
Cecil: Yeah, so the first thing, you know, is that each one is a non-sequitur so one has nothing to do with the other and they're sort of 12 movies that we're shooting. Essentially, we're doing one per month, including prep, so what we're doing is rolling right into the next one in most cases. We did have a little bit of time before we geared up for Pooka. I think we gave ourselves about 3 and a half weeks prep, but these films are happening really, really rapid-fire.
In terms of the design, what happens for me first is I read the script and then the creative juices start flowing and I find myself pulling from literature and art and photography and design and interior design and conceptual design and industry design, and I just gather as much material as I can. First of all, like I said, I get inspired by the script and turn it into a visual presentation and that gets sent over to Blumhouse and Hulu and they're on board and we start from there. And then, you know, there's a filmmaker that we have to bring on – a director – so that's my process.
I would have to say that the first thing that's done is the script gets read and I start to design and put together a "look book" and tell the story visually and it kicks off from there.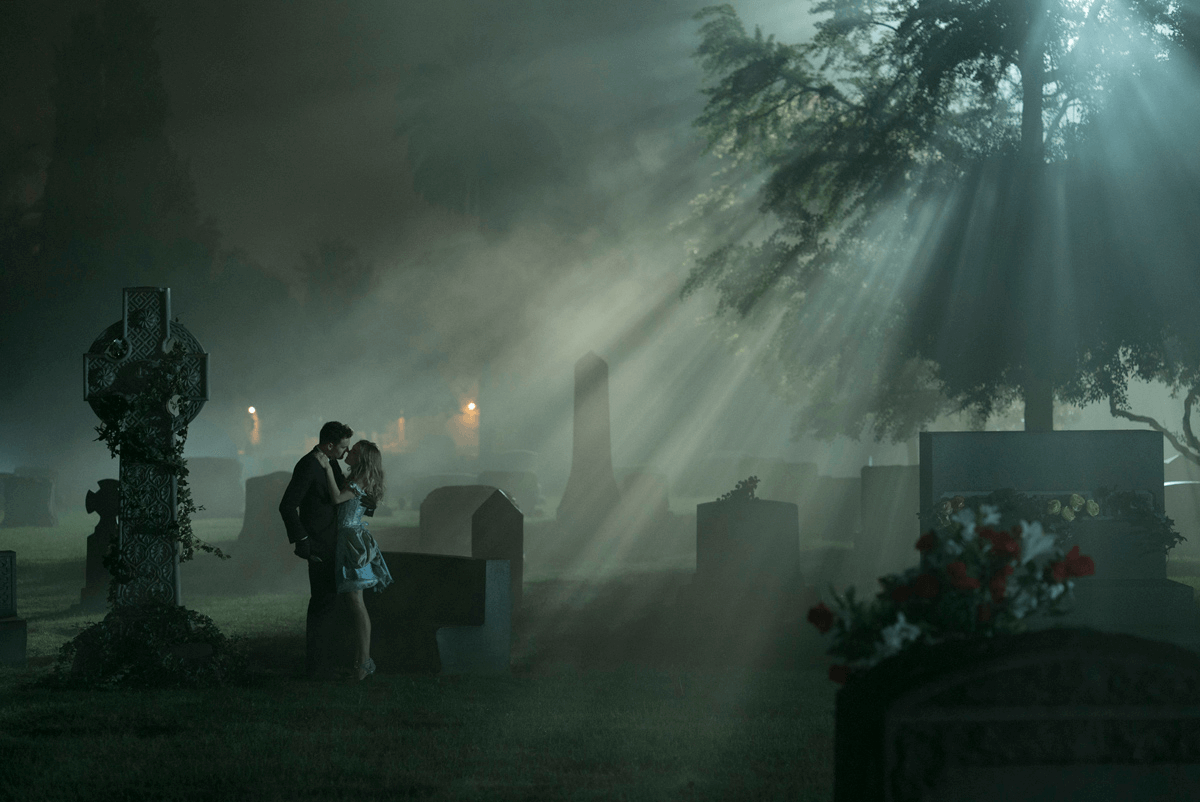 Joe: So, the very first episode, The Body, featured a wide variety of sets and locations, so it seemed, ranging from bars, the streets, the graveyard and all of that. What challenges would you say you faced with respect to setting the tone and adapting it to each of these different scenes?
Cecil: Well, it's a lot of locations. It's a lot to cram into a 15-day shoot. That would be the only challenge. The schedule is extremely tight and when you're moving around in the city and having to cram something like 15 or 20 locations, sometimes we have to combine things so that it fits into the 15-day schedule but still not compromising the artistic integrity of the piece.
A lot of times I find that the directors are pretty flexible. I mean, it's a collaborative effort so we have to present to the studio the very best in terms of production value and design and storytelling that we possibly can. That would be the challenge but it's also exciting because I get to create something different in each location and it moves the story forward. It propels the story.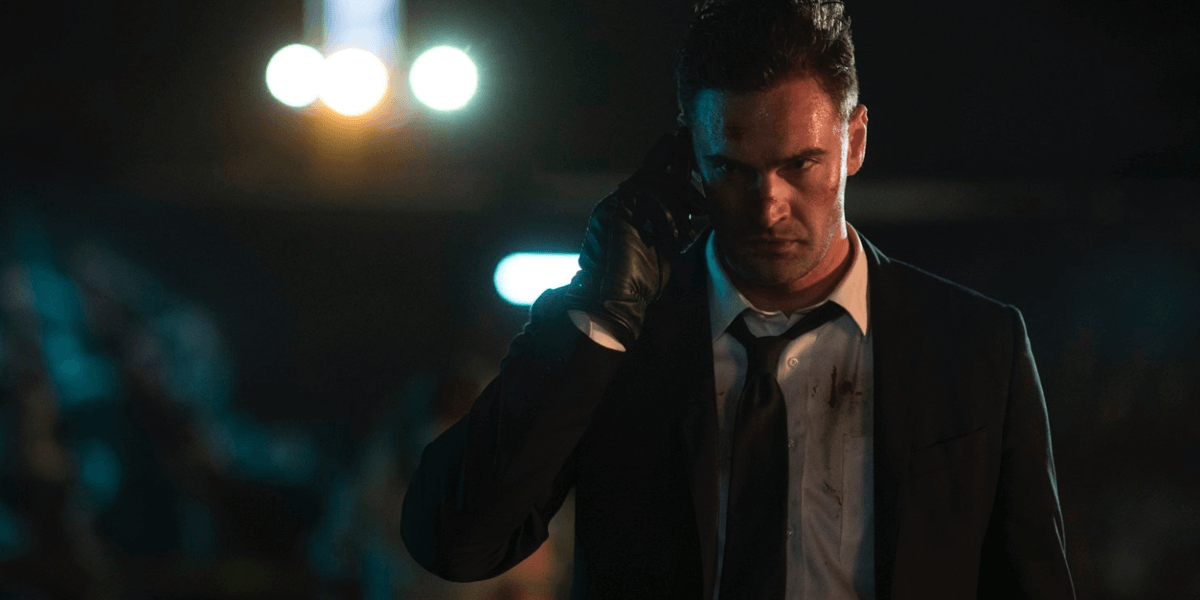 Joe: We absolutely noticed that, so that kind of segues into my next question. Even the lighting and visual elements, everything, obviously, in the design was great to tell this story. We noticed that in the beginning Wilkes began very calm and collected and by the end it turned into a very serious sort of slasher film. Was the design of that intentional as for the transformations and the lighting and all that to portray through the episode?
Cecil: Absolutely, yeah. I mean, he becomes a lot more menacing than he started out to be, although you get a sense this guy in the very beginning of the opening scene, that sort of tracking scene – that steady cam which takes us and sort of meanders through the apartment – you get a sense that Wilkes is a bit crazy and not stable, so we then intensify that. We amp it up. We raise the bounty so that by the time he becomes – it's obvious we've created this environment for him to just maintain that composure but also allow you to see that crazy side of him.
Joe: One scene in particular that is probably one of the darker scenes was the embalming fluid scene. What are your thoughts on that?
Cecil: That was great, I loved it. We found the perfect spot. I had to do a little bit of build. I had to embellish a location and I just thought it really added to the storytelling and it was a great piece. It was a great set piece. I would have to say that that's up there when you look at the total, overall picture of the film. That's one of my favorite sets.
The opening scene is also one of my favorite sets. The mausoleum… I mean, I loved it all, actually. I just had such a great time. The hardware store is also really cool. The stuff in the street, in the alley. It all just sets a really dark, fun, sexy tone to the piece. Rebecca was amazing –Rebecca Rittenhouse – and Bateman was fantastic as well. We just gave them the ability to just show up and play.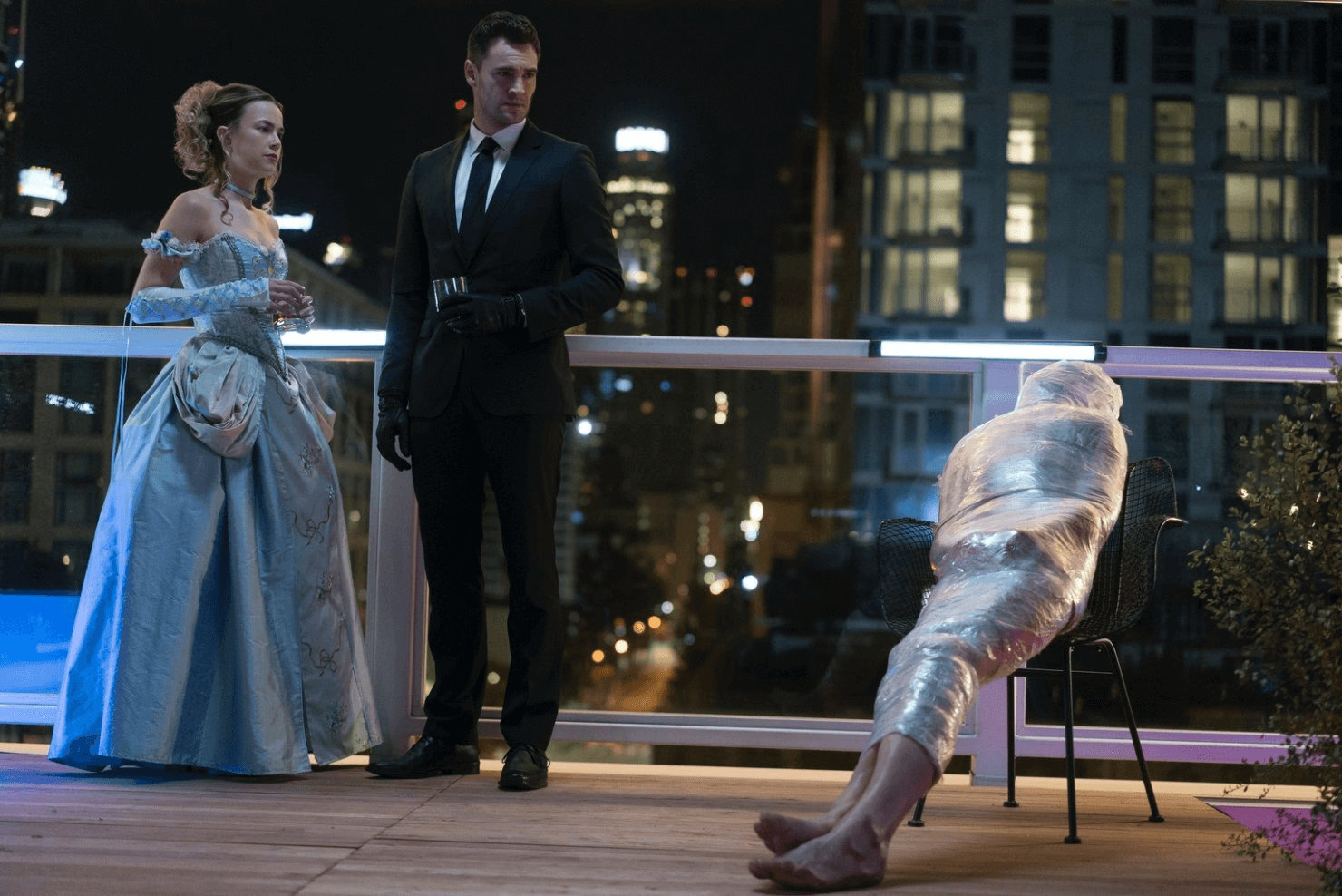 Joe: We definitely saw that it was a good chemistry between all the actors. It was very interesting to see the romanticism between what I would call the fangirl and the hitman.
Cecil: Yeah, exactly, and we kind of knew she had to come back. I don't know if you thought that, but, you know –
Joe: No, no. We liked it.
Cecil: (laughs) Yeah, you know, and as you said, the chemistry between the two of them was awesome and Jack just played his role very well. I think the casting was spot on.
Joe: Perfectly done on our end as well. So, going forward from The Body, I know you mentioned that you're involved in 10 of them. Do you think we'll see any connections between this one and future episodes?
Cecil: Hopefully not. (laughs) Absolutely not, because it's non-episodic so one has nothing to do with the other and each one will be released and celebrate a holiday. So, The Body celebrates Halloween and I think the next one will celebrate a different holiday, and then, as I mentioned to you earlier, Pooka celebrates Christmas. School Spirit celebrates back-to-school. We're about to go into principal photography on one now called I'm Just Fucking with You and that celebrates April Fool's Day. There's a Valentine's Day installment. So, in terms of design, you won't have any sort of similarities.
Joe: Perfect.
Cecil: Yeah, it allows me to totally create from scratch, from nothing, every time, so I'm really getting to flex my creativity and my design muscles because I don't want anything to look similar, you know? So, yeah, I'm really stretching and growing and I'm having a blast.
Joe: From a design standpoint and being a designer yourself, that's got to be amazing to have an open book for that.
Cecil: You have no idea. (laughs) I would have to say it's a dream job come true.
Joe: That's amazing. I'm glad to hear that for you.
Cecil: Yeah, thank you!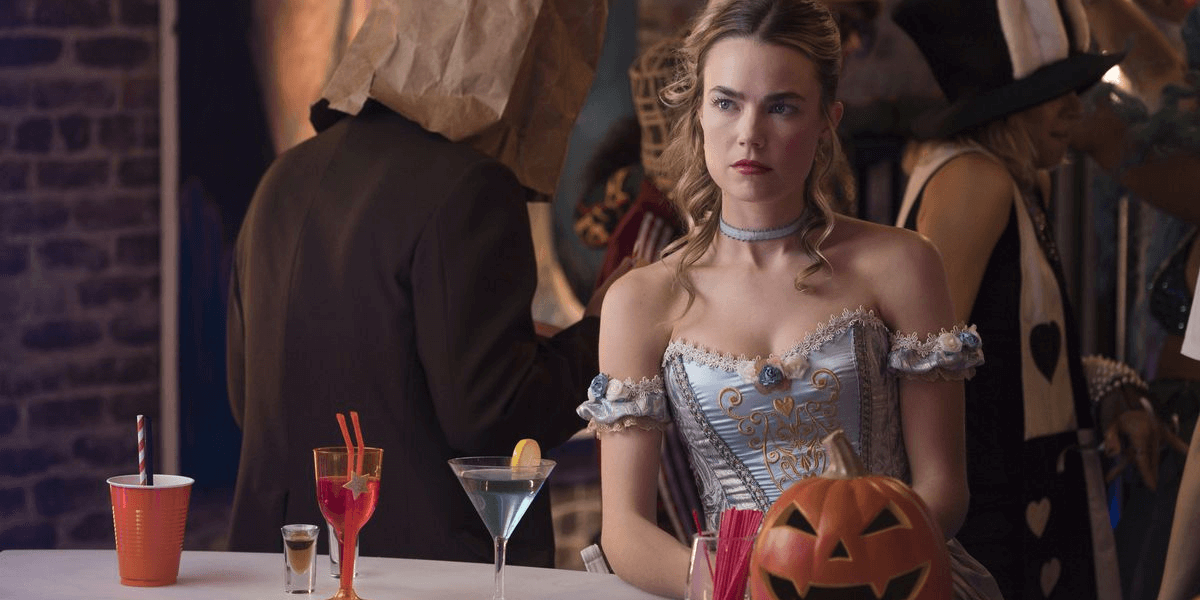 Joe: So, can you tell us one or two interesting stories from being on set? Did anything crazy happen?
Cecil: Let's see… Well, nothing crazy, but what was exciting and fun and pretty fantastic was that the DJ, this girl Sasha, she's an actual DJ and I enjoy a bit of house music and dance music and, so, to have Sasha actually spinning at the party was really cool. That was a bit of a highlight for me, I guess, because I'm familiar with her work and she travels the world and she's in Tokyo spinning at clubs and that was cool.
Let's see, I don't know. Everybody was extremely cooperative. So, it was the first one out the gate and it just sets the tone for the rest of the episodes and series, Into the Dark.
Joe: Before we wrap up – I'm not going to keep you for too much longer – but are there any upcoming projects that you want to talk about that are coming up for you or anything you want to tease?
Cecil: I would just love to tease… I'm gonna keep it sort of Blumhouse related at this point and I'm gonna tease Pooka because that is pretty damn amazing. Also, I'm gonna give a little shout-out to an episode called Down and that is the Valentine's Day episode and I want to shout out to that one. I can't really give you too much because we want our audiences to be pleasantly surprised, so, yeah, Pooka!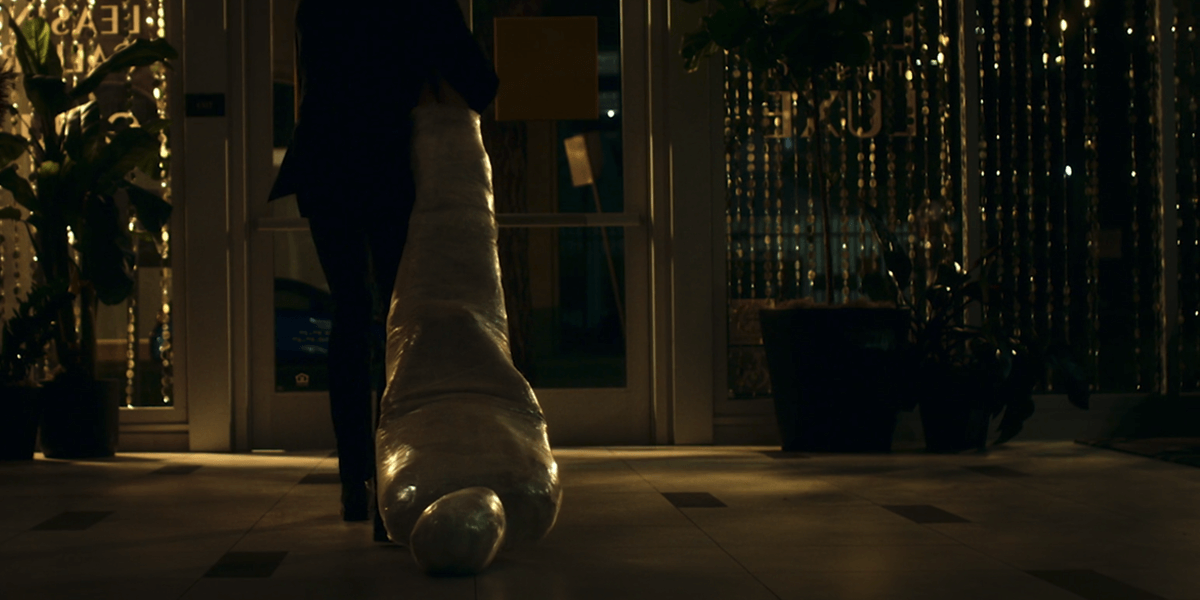 Joe: My last question, who was the body?!
Cecil: Oh, right? (laughs) We never know! He's never revealed. We never find out. We just know that he was somebody of importance and I would say some sort of Hollywood person and that was all we were gonna say about it.
Joe: So, as I said, I won't take up too much of your time. We really enjoyed The Body and I really appreciate you taking the time to speak with me and with Dead Entertainment. It's been a real pleasure!
Cecil: Perfect, awesome. Thanks for your time!
---
Over the next year, we will continue this journey as each month celebrates a different holiday with another feature-length installment of the series. Both Thanksgiving and Christmas are coming up shortly and based on Cecil's comments above, there's a good reason to be excited about what's to come when we unwrap the next chapters of Into the Dark. With a new cast and set for each episode, the series should have no trouble keeping things fresh over the next 11 episodes and we can't wait to dive in.
While we wait for the Thanksgiving tale to make its debut, we do have a number of specific episodes to look forward to. Pooka is coming this Christmas and we can bet that January will give us something for the new year. February will bring us Valentine's Day with Down and April will be appropriately celebrated with pranks in I'm Just Fucking with You. We were also able to learn of an episode titled School Spirit, which promises to be a terrifying back-to-school story that should arrive in August or September. That's all we have on upcoming episodes so far but the next year promises to be an exciting one with a new installment of Into the Dark each month.
If you haven't yet given this series a try, the first episode titled The Body is currently available to watch on Hulu. There's plenty of time to get caught up before the next terrifying holiday story, Flesh & Blood, hits the streaming platform on November 2nd. It's a given that we can't wait to see what Pooka is all about either so there's plenty to look forward to. You can get a short glimpse of the episode in the official teaser for the series, which you can watch below. Otherwise, stay tuned on Dead Entertainment for all of the latest on Into the Dark, along with more exclusive content and other great features!