Lyndon White's Candles Explores the Dangers of Magic
The UK comic artist's upcoming graphic novel is not what it seems.
By Chris Morse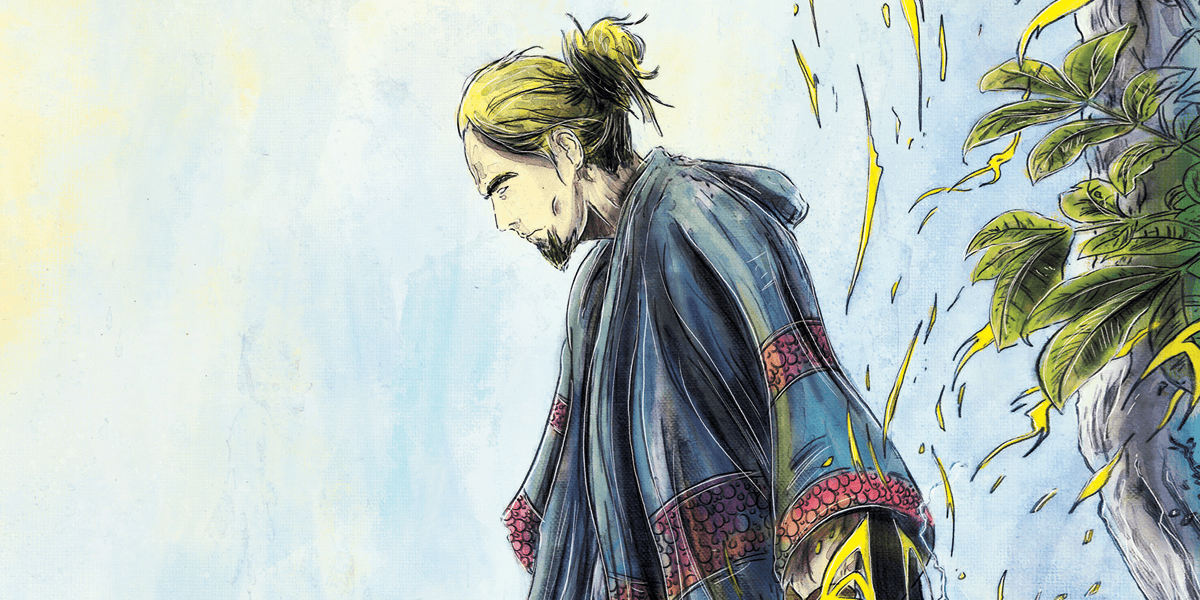 Back in March, we took a look at one of UK comic artist Lyndon White's recent projects, a concertina adaptation of The Call of Cthulhu, The art style of the visual novel captured the tone of H.P. Lovecraft's work splendidly and was impressive work all around. Now, the artist is launching a new crowdfunding campaign for his next project, a full-color graphic novel called Candles. On the surface, it's definitely got a broader fantasy vibe but there's a lot more to this one than meets the eye.
The story follows a sorcerer named Idris and his apprentice, Ava, who are cast out from their town as they seek to track down the source of a plague that has infected the land, luring victims to an enchanted forest where they are never seen again. As we will see below, there's a bit more to this plague, known as Dark-bark, promising magic, monsters, and horror as the story goes on.
We have some sample pages of the graphic novel, which are available with some extras on the project's campaign page, as well as a Dead Entertainment-exclusive preview featuring some early line work panels showing the gruesome transformation of somebody infected by Dark-bark. Before that, however, let's explain the crowdfunding campaign.
Candles has just launched its campaign on Unbound, a long-form crowdfunding platform for publishing. The book will be printed in hardcover and will feature over 110 pages, measuring at approximately 7.5" x 10" in size. The campaign kicked off at the Lakes International Comic Art Festival in Kendal, England.
Without further ado, let's check out some preview pages for Candles. You will also be able to find our exclusive panel previews of the Dark-bark plague following the below samples!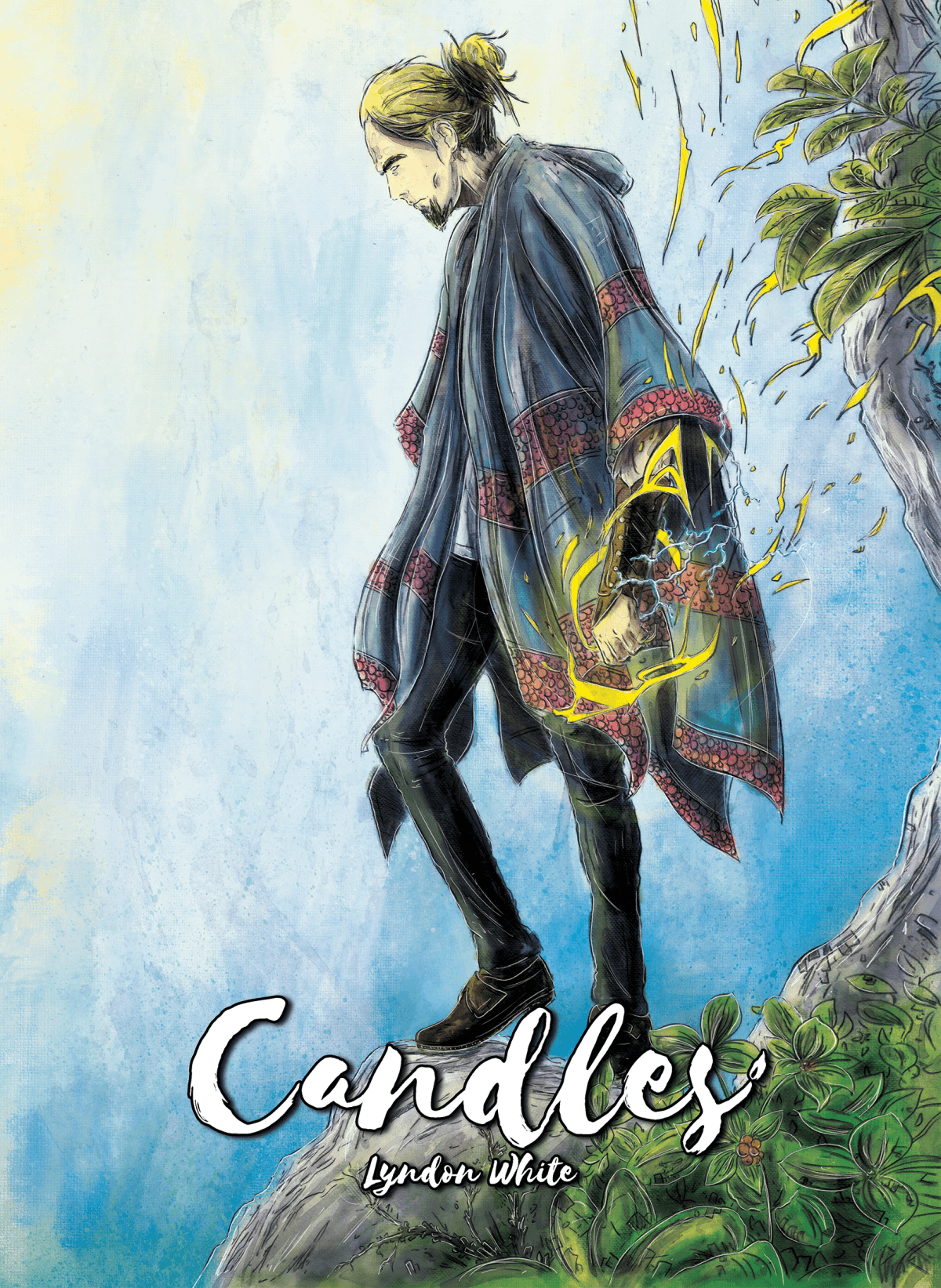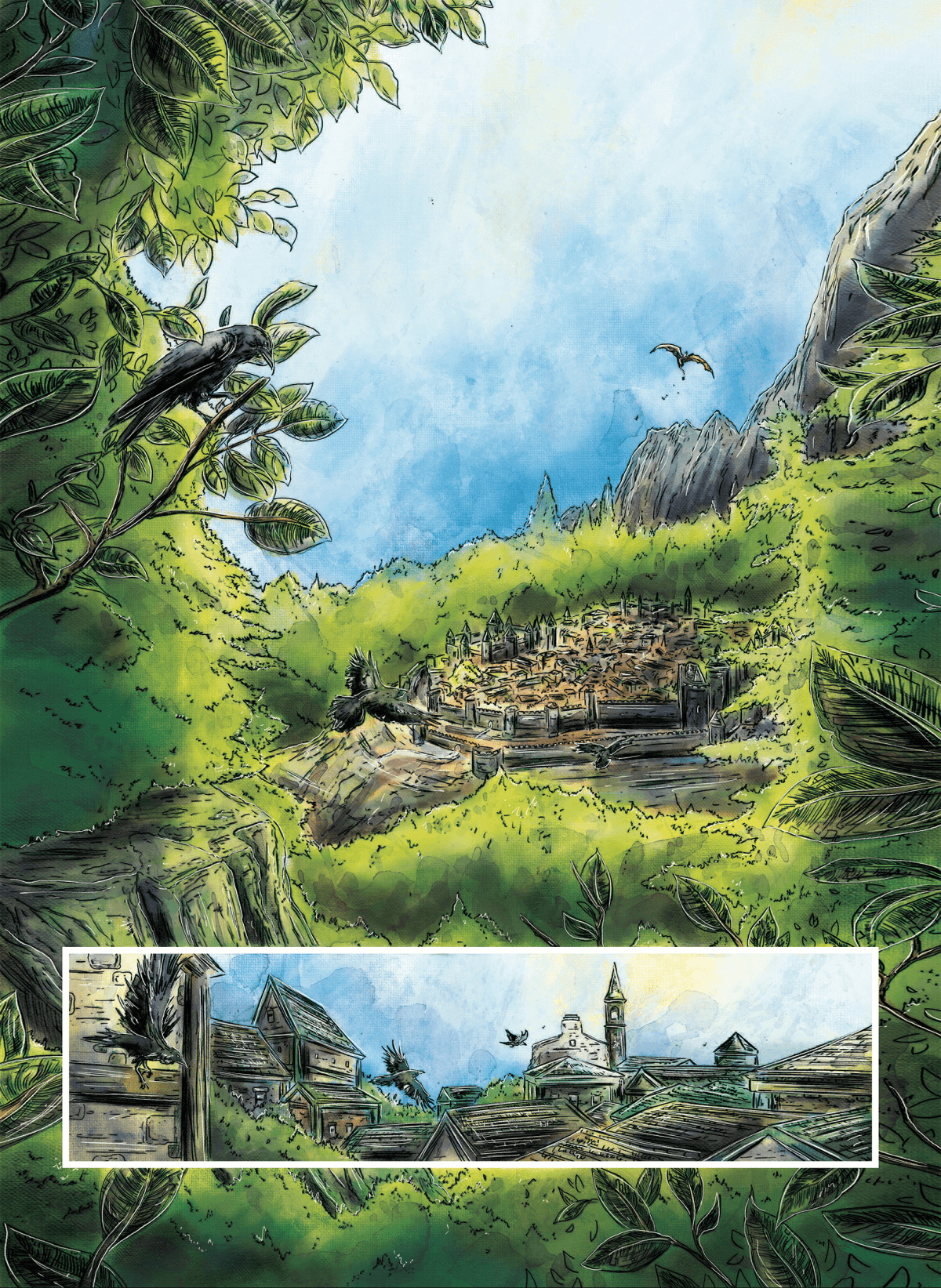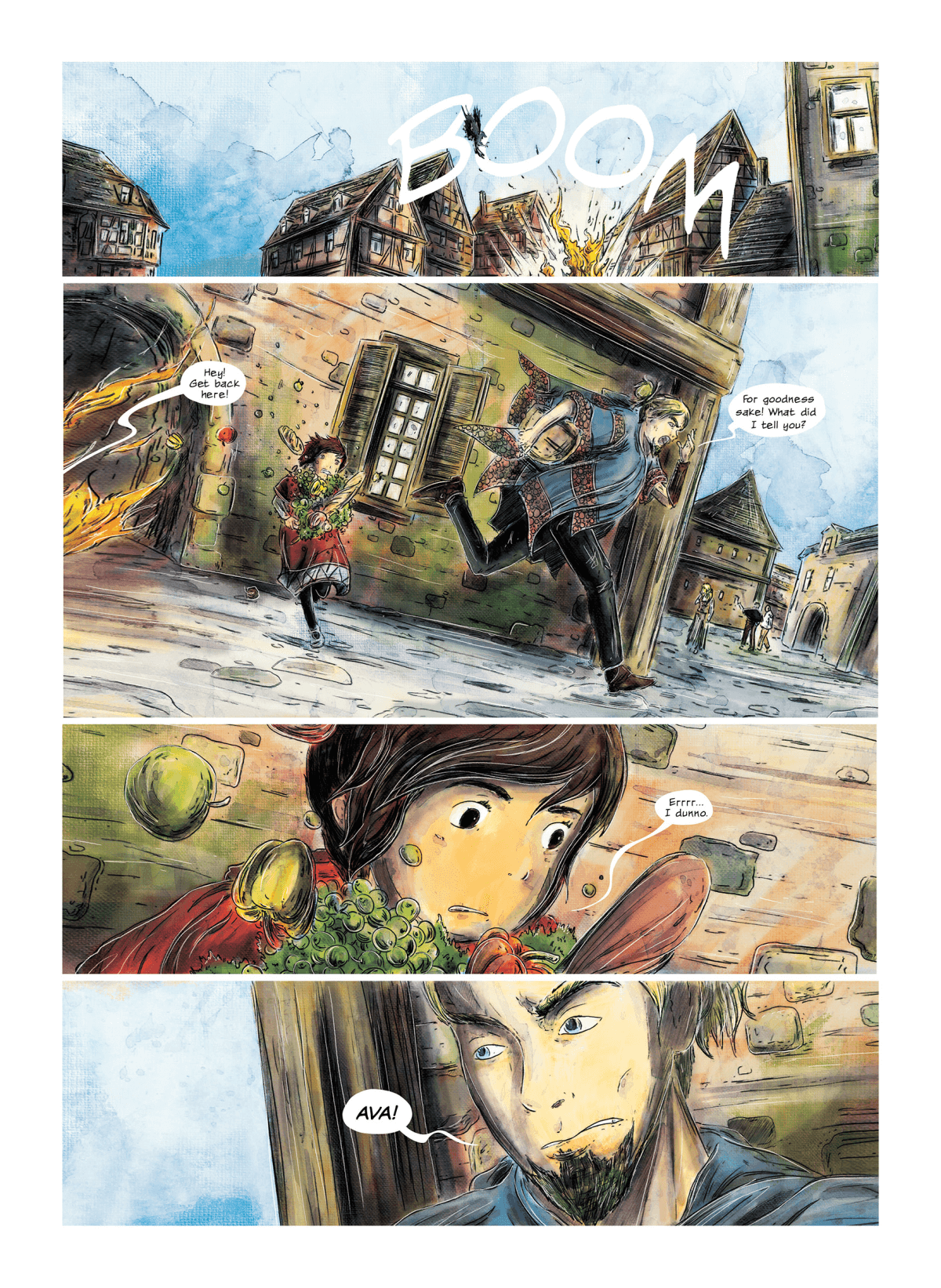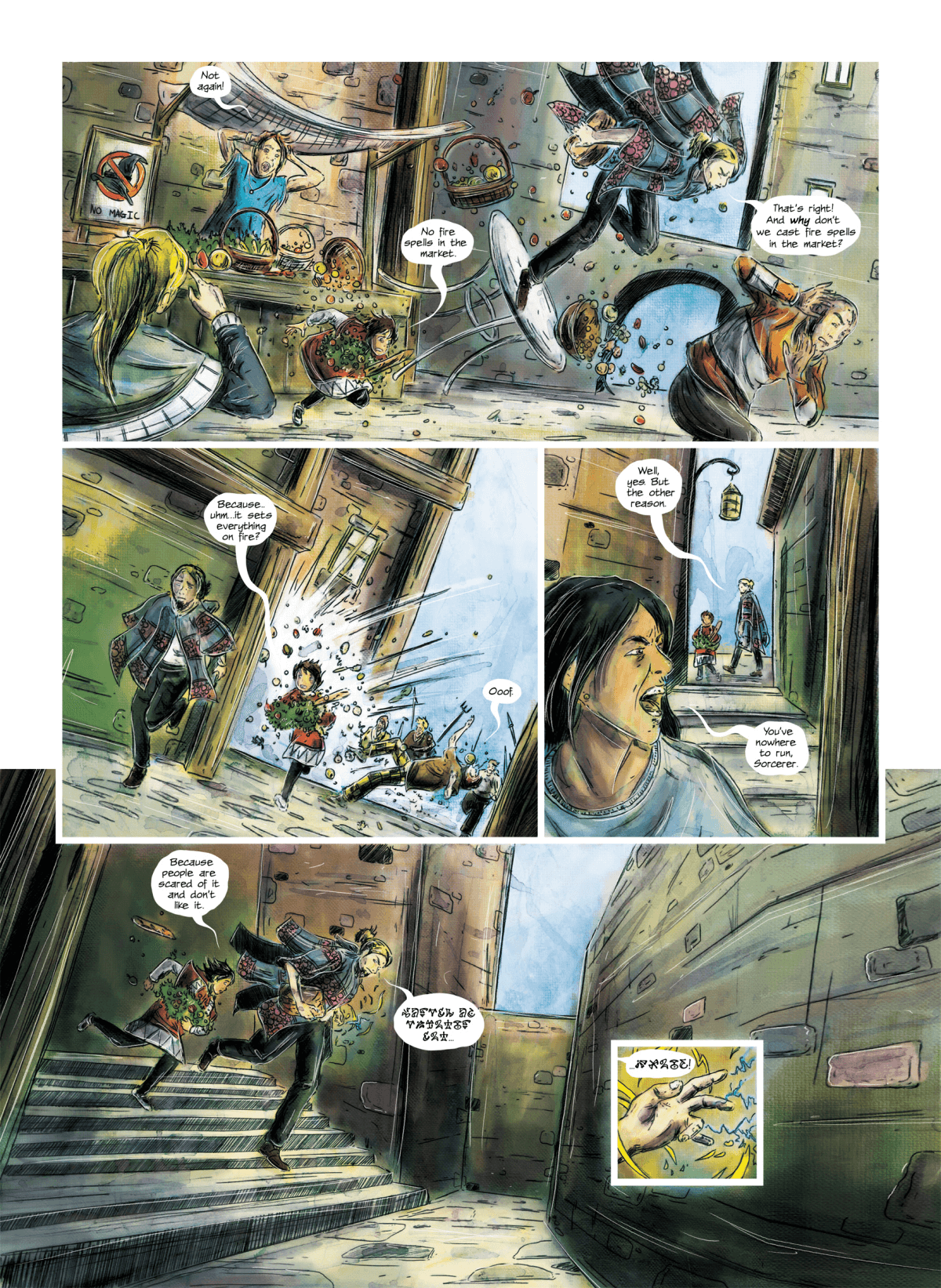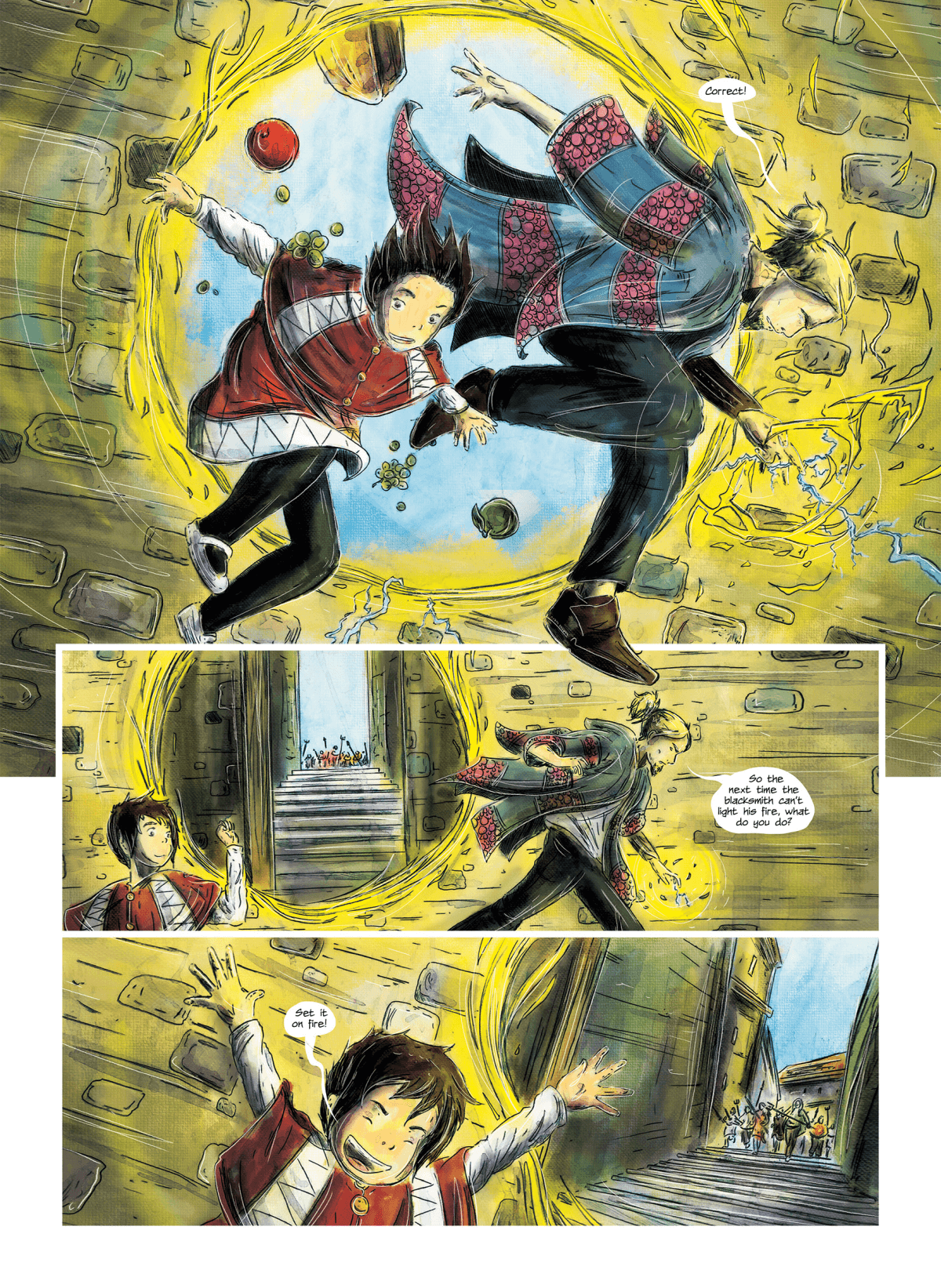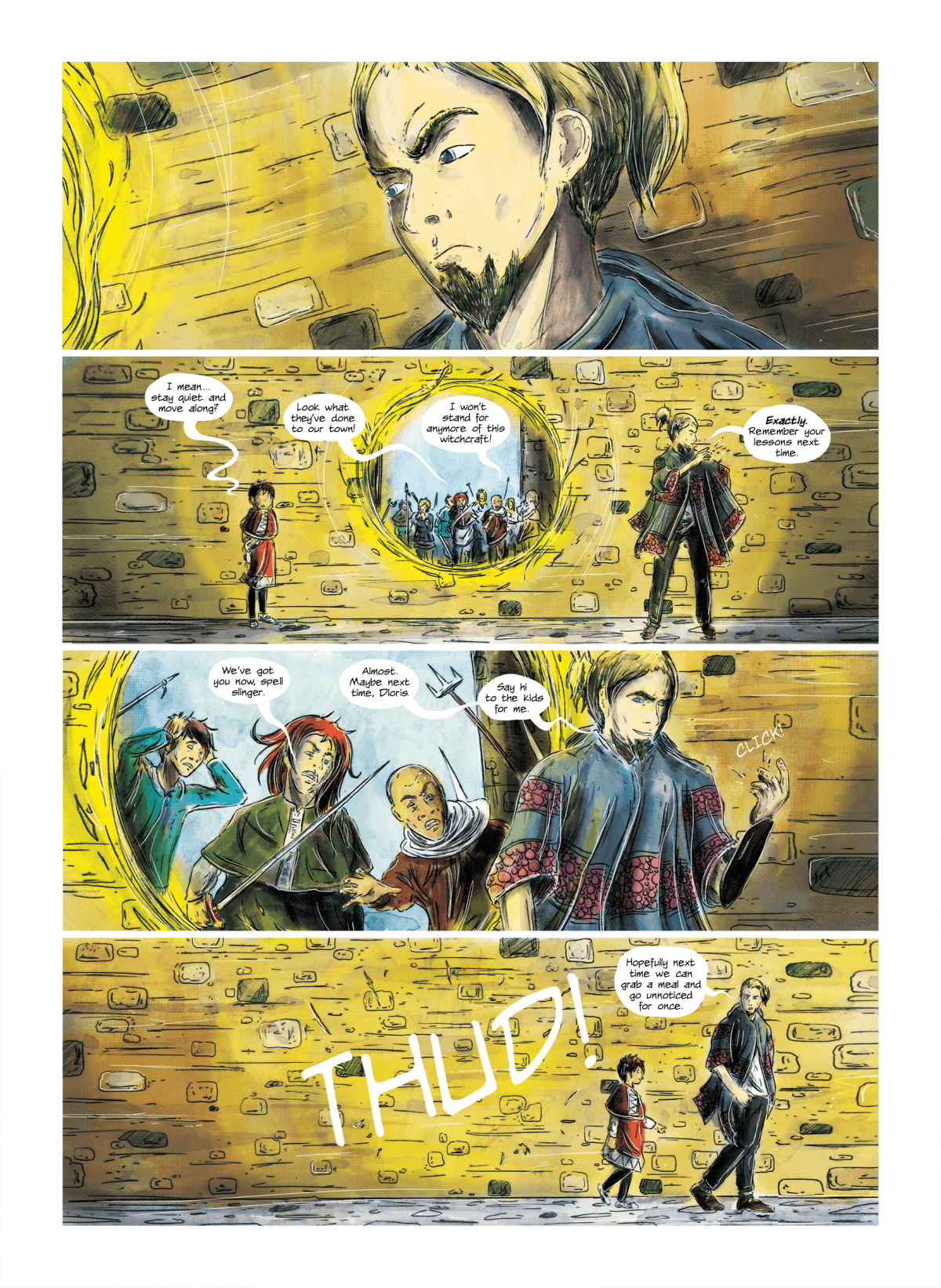 The preview no doubt features some beautiful art and imagery as it highlights our protagonists' struggles against a town very much unhappy with their sorcery. There's not a whole lot of doom and gloom yet in these pages, but trust us, it's coming.
To that point, Lyndon was kind enough to provide Dead Entertainment with a first look at some of the later, still-in-progress line art, highlighting those who are undergoing the plague's transformation. Here is your first look at the Dark-bark plague as well as line art for a scene featured on the campaign page!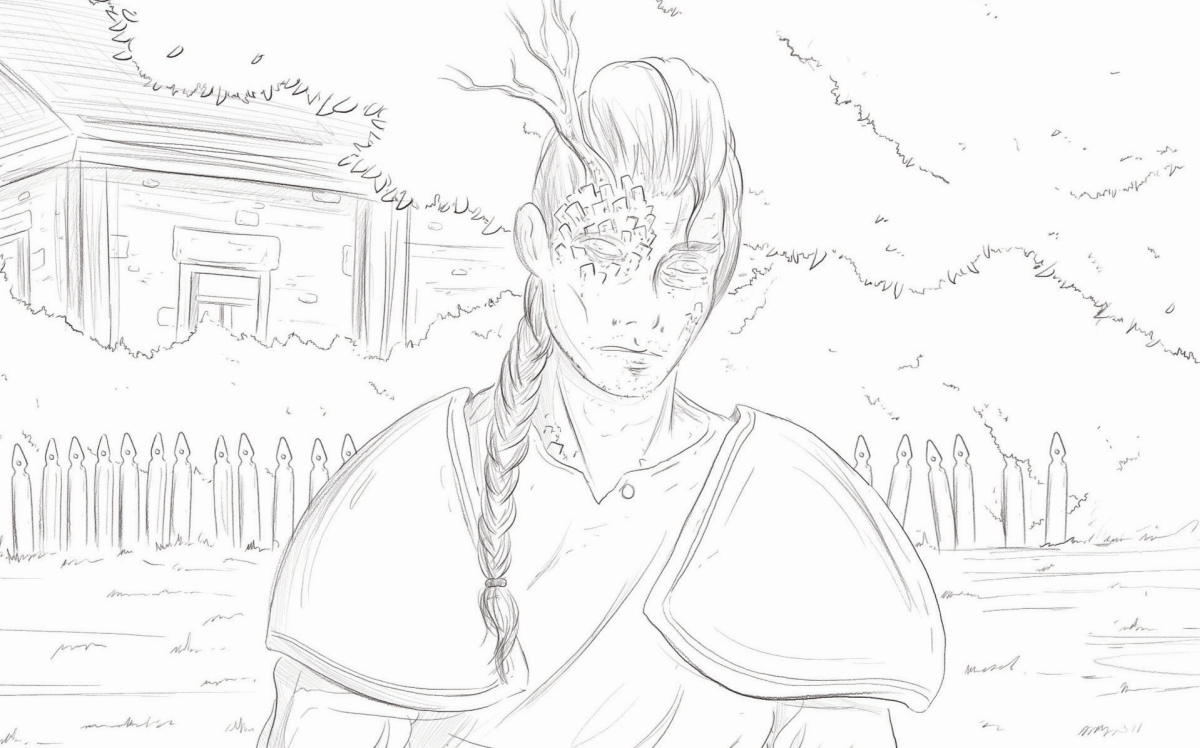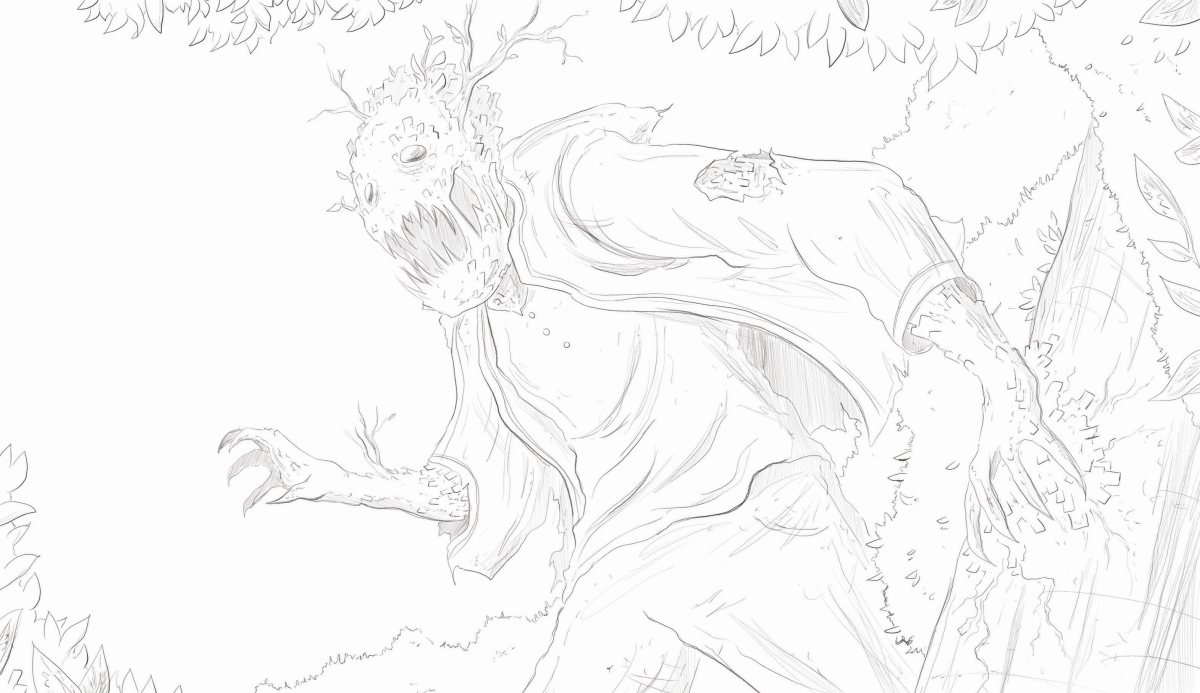 We have a feeling that the stakes are going to get a bit higher throughout the story as Idris and Ava are forced to face down the horrors of the witch's plague and her enchanted forest. Either way, we are looking forward to checking out the final product and are excited to spread the word on the campaign.
With that in mind, you can support Candles by heading over to Unbound and checking out the full campaign. Lyndon is a fantastic artist, who is also writing the graphic novel himself, and has successfully delivered on his projects time after time. Let's see it happen again for this one!