The Walking Dead's Negan Lives! #1 Needs to Be More Than a One-shot Comic Book
Robert Kirkman and Charlie Adlard revive the iconic character to benefit reopening stores, but wouldn't it be nice if this leads to more?
By Chris Morse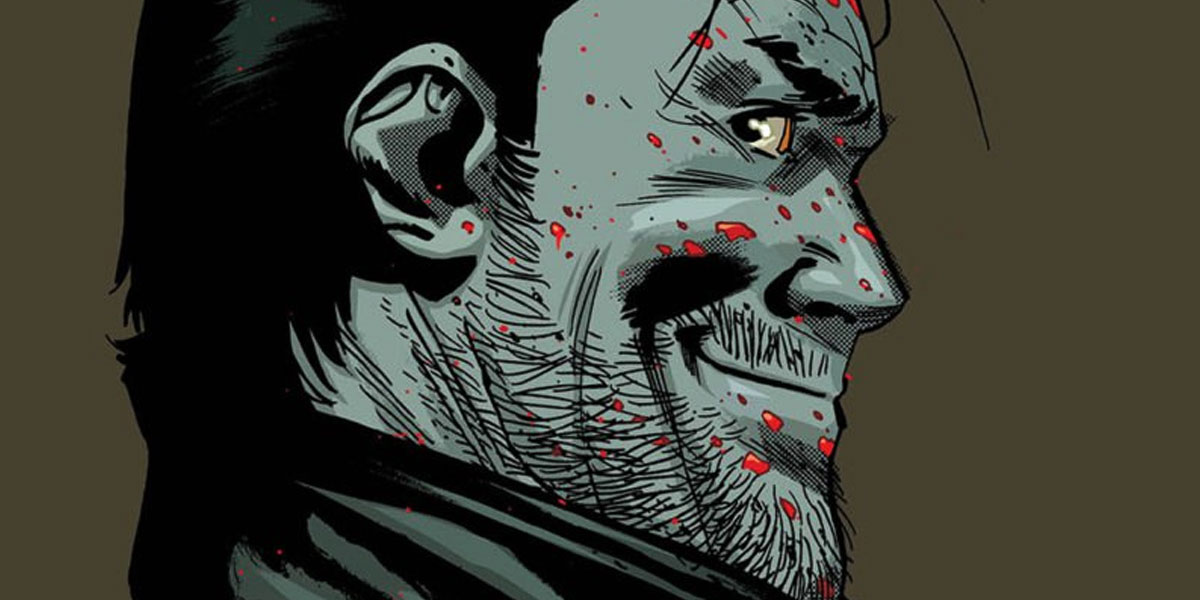 This week brought us a new comic book addition to The Walking Dead universe and now I'm yearning for more. Negan Lives! #1 is exactly what you think it might be, assuming you have read the complete series up until this point. Negan is nothing short of an iconic character, but one could reasonably argue that he went out with quite the whimper several issues before the big finale. Robert Kirkman, true to form, capped off his final "Letter Hacks" section with a simple reminder, "Negan Lives!" And so we have this simple but effective story to hammer that point home.
Billed as a special one-shot issue, Negan Lives! #1 came together for the benefit of the comic book stores that played an instrumental role in getting the franchise to where it is today. With all of the pandemic uncertainty looming for the better part of this year, Kirkman and longtime collaborator Charlie Adlard wanted to do something to help. A new Walking Dead story could certainly drive people to support their local stores, but that main series wrapped up too cleanly to consider that route.
Enter Negan and a plan to show fans what he's been up to since he last appeared in issue #174. The best part? The comic was shipped to stores for free with 100% of proceeds going to wherever you buy it from. You won't be able to find it digitally either, so all of these factors combined made this comic a must-buy for me. The good news is that this one-shot issue did not disappoint one bit. The bad? Now I want more.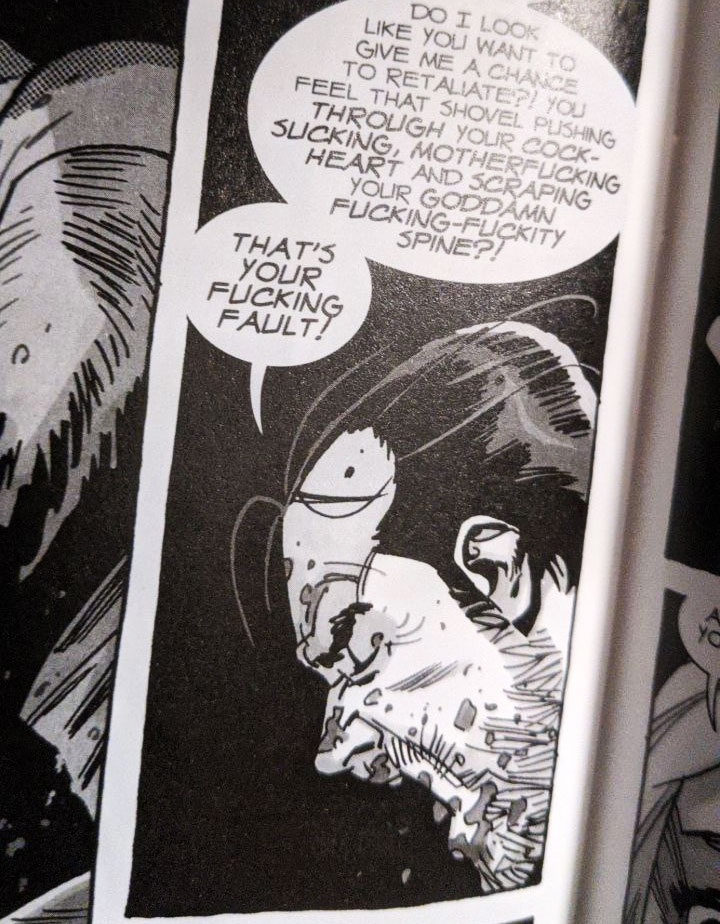 Negan Lives! #1 gives us a look at the fan-favorite character still living in isolation without much purpose or fulfillment, regularly visiting the spot where he buried his beloved "vampire bat," Lucille, with nothing else to really speak of. He soon meets a woman named Lucy and the issue instantly gets that much more eventful when he sees right through the ambush that's about to take place. Like many others who have come before the assailants, Negan is not so easily taken out and he emerges from the struggle with a renewed purpose and reason to live: to finally retrieve the remains of his wife and properly put her to rest like she deserves. It's a touching, simple mission and one in which we already know the result.
In the final issue of The Walking Dead, years later, we see a proper headstone for Lucille outside Negan's house, where he's not home like usual. In this comic, he only has the simple cross marking where he buried Lucille the barbed-wire bat. It stands to reason that we already know he ultimately succeeds in his goal, but what about what happens in between? Kirkman says that's a story that may not even be told, but given how this is story wasn't planned either (or so the creator insists), we can't rule out that we might get more at some point. After all, this issue is called #1, which could certainly imply the eventual existence of a #2, and so on. Wouldn't that be nice?
Simply put, I'd love to see it and spend more time with the character. In this book, his language is as colorful as ever and he still has that charm that made him such a series favorite despite his horrific actions. He's still Negan and I want more Negan. Maybe similar reactions around the franchise's fandom might spark a little something more to come out of this one-shot. We could only hope, because the world hasn't quite had enough Negan yet. Hell, it may never have enough.