Reanimator Incorporated: Crowdfunding Campaign Launches for Modern Reimagining of Classic Lovecraft Story
A new graphic novel take on the tale is looking to fund the official release of its intriguing first chapter, which will leave you hungry for more.
By Chris Morse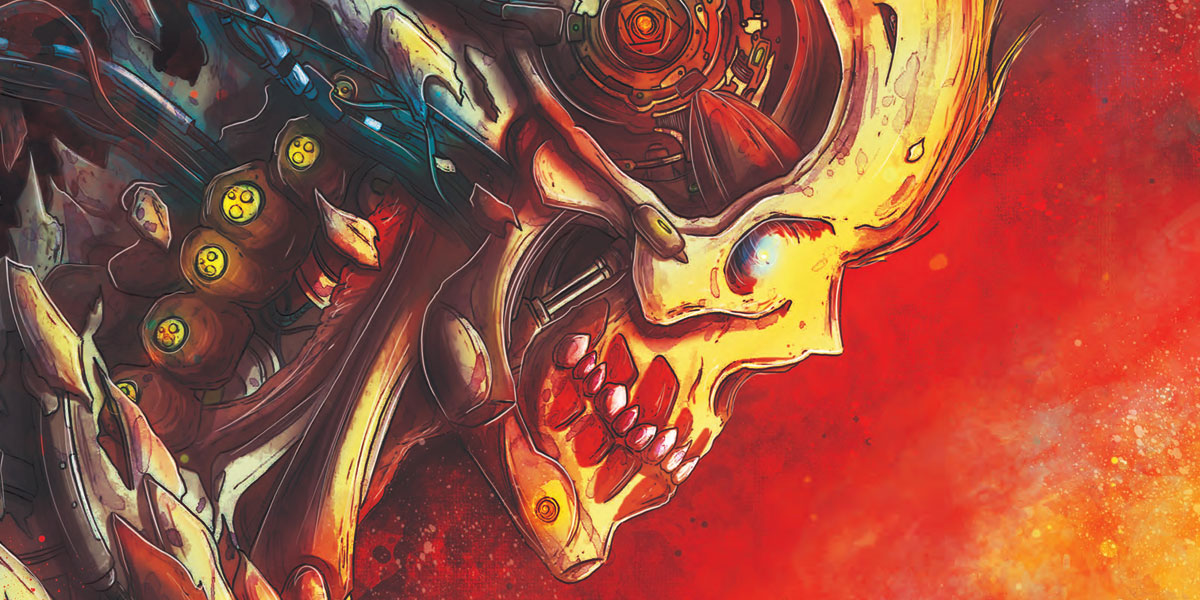 One of the earliest stories to take on zombies as we know them today (aggressive, scientifically created undead) was H.P. Lovecraft's Herbert West–Reanimator, which eventually inspired the 1985 Re-Animator movie that horror fans have placed among their favorites for decades. To call this mythology influential would be quite an understatement, so it's especially intriguing to see a new reimagining of the tale in the form of the graphic novel, Reanimator Incorporated.
A Kickstarter campaign has been launched for the first in a series of six comics that will shed a modern light on Herbert West, a scientist working on the technology to overcome illness, suffering, and death itself as he researches how to bring the recently deceased back to life. This isn't just an adaptation or reimagining of what came before it, as this story takes the characters we know, fleshes out more of their lives and struggles, deconstructs who they are, brings in some technology, and even adds some totally new elements with a little spirituality, a look at the soul, and other metaphysical goodness.
Regarding the campaign, it's not asking for much money because the story and artwork are already complete and ready to go. Where the funding comes into play is actually giving this work an official release, both digitally and in physical formats, to get this out into the world and move on to creating the next part. The Kickstarter offers plenty for those who pledge their support and the folks behind this have run similar campaigns in the past with great success.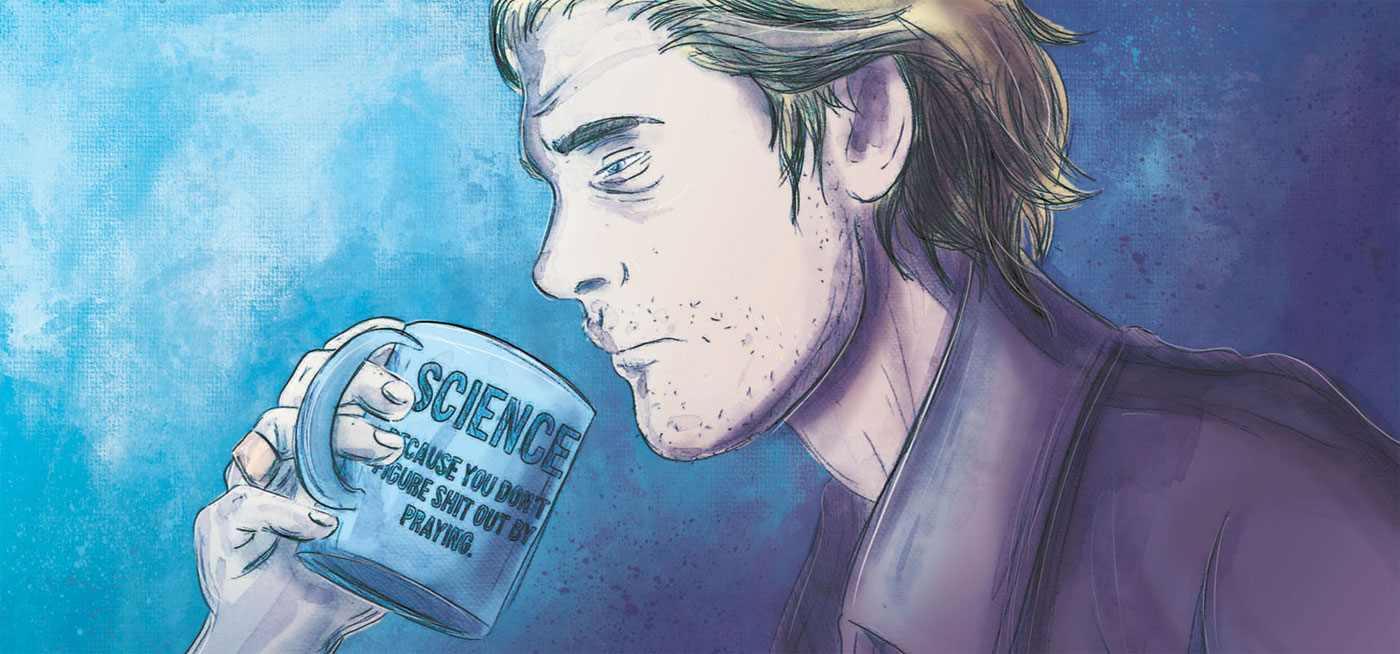 Headlining this project are writer Andy Perry and artist Lyndon White, the latter of whom has been featured a few times here on Dead Entertainment for his beautifully designed concertina books (check out his visual takes on Call of Cthulhu and War of the Worlds from our earlier coverage), plus other graphic novel projects. The other names who are bringing this series to life are Hassan Otsmane Elhaou, Chris Holmes, Fred McNamara, and Jack Jennings, and the end result will leave you hungry for more.
I had a chance to read this first chapter early as this campaign prepared to launch and was surprised to see the direction the story was taken. While the key themes and characters are firmly in place, this comic brings a little bit more to the table with Herbert's son, Mike, and his own research he is looking to complete. The family elements of the story are strongly present and equally tension-filled as our titular scientist dives deeper and deeper into his life's work, even at the expense of his home life.
It's also worth pointing out that this version of Reanimator brings a little more technology into the fold, not to mention alluding to the more intricate and lesser-understood complexities of life, such as consciousness and even the soul. These aspects look like they will be important themes in the story to come, and they are represented quite marvelously along the pages of the book. The visuals are all around pleasant to view at worst and jump right off the page at some of the best points, while the writing and character banter hold up all the same, helping to peel back the deepest layers of these characters and drive them forward as the story unfolds.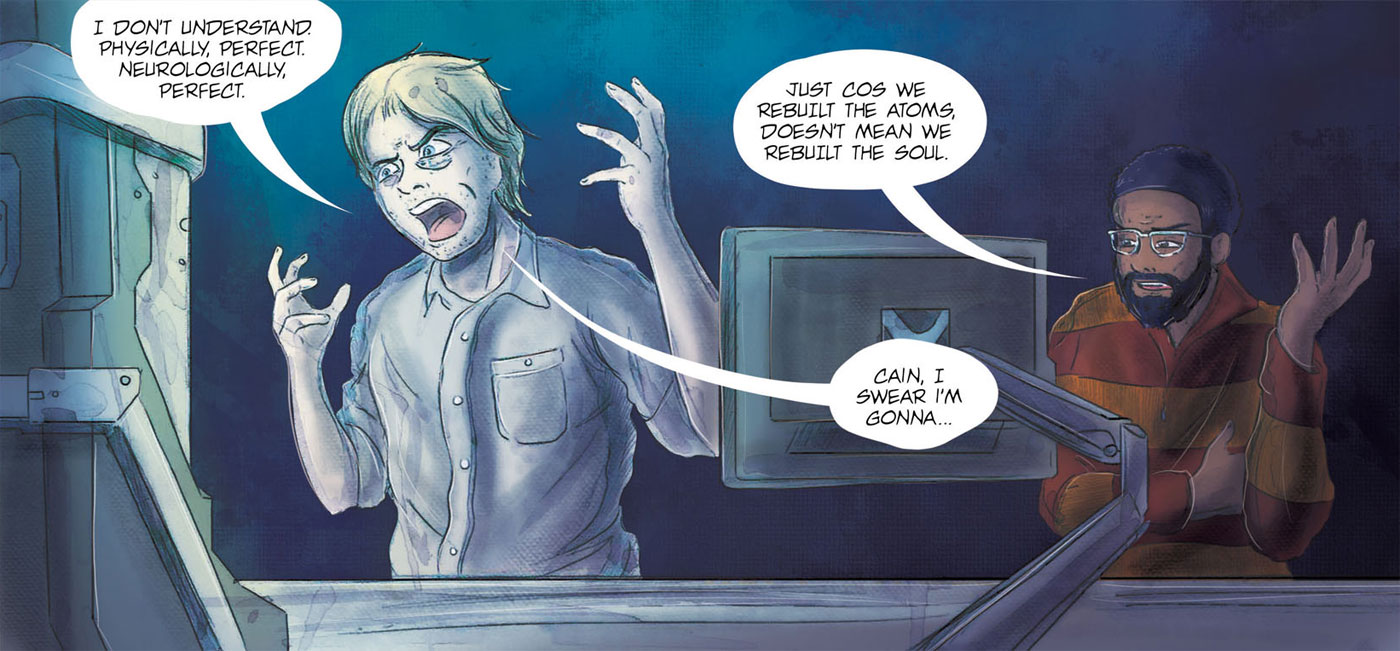 Reanimator Incorporated is set to make some waves in the respective worlds of sci-fi/horror and Lovecraft fandom, so why not get in the door early by supporting this debut graphic novel so the rest of the story can see the light of day as well? Head on over to this project's Kickstarter page for even more detailed information, a free preview, and to get your orders in for some neat, exclusive perks. This group has a great thing going here and you are sure to like what you see.
As usual, you can count on Dead Entertainment to bring you up to speed on more great projects such as this one. Stay tuned for more stories and coverage ahead.