Lyndon White Unveils "War of the Worlds" Concertina Book
The UK artist has launched a campaign for publishing his latest concertina for the iconic sci-fi story.
By Chris Morse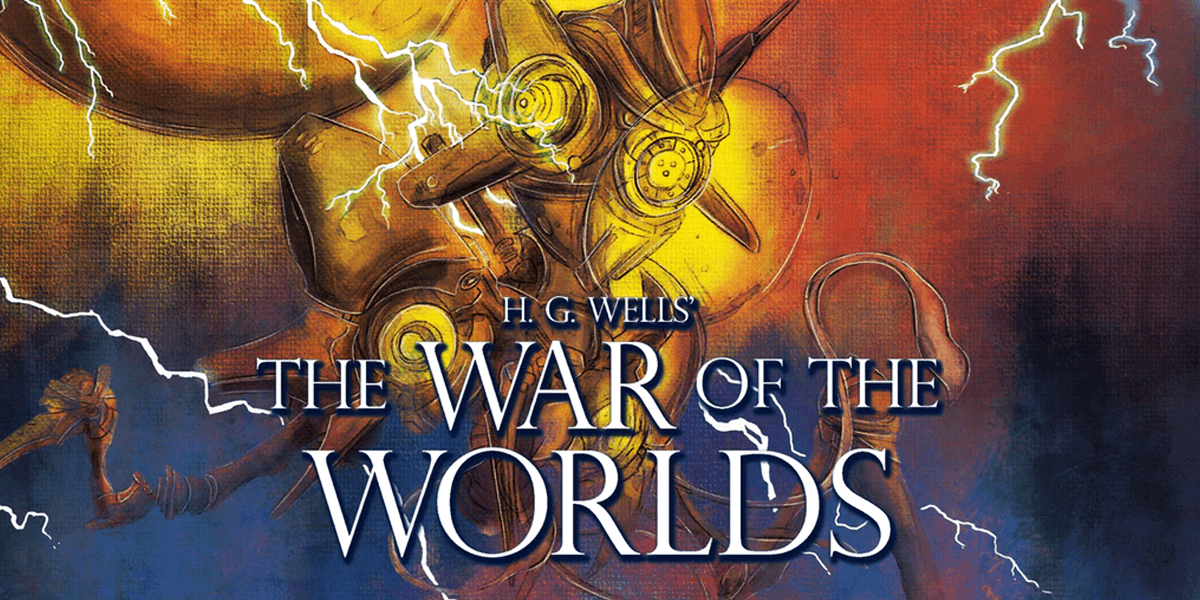 Artist Lyndon White, whose work we have featured a few times here on Dead Entertainment, has just unveiled a new crowdfunding campaign over on Kickstarter, this time for publishing his brand-new concertina book for H.G. Wells' The War of the Worlds.

White had previously done similar projects for Dracula, Dante's Inferno, and most recently, The Call of Cthulhu. As usual, he does not run these campaigns until he has a finished product ready to go to the printer and he has a great track record of delivering everything right on time, so you can bet that his take on this sci-fi classic will follow suit.

For those who are unsure what a concertina book is, here's a quick refresher. Also known as accordion books, concertinas are printed on long, folded sheets of paper and tell their story through illustrations alone, without the need for any writing. As usual, each "page" has art reflecting a different point in the story and the overall piece makes up a complete narrative.

A concertina can be flipped through like a book or folded out to see all the art side by side. Have a look below for a full preview of White's The War of the Worlds book, along with images of what the completed art book will look like.

[blockquote-0]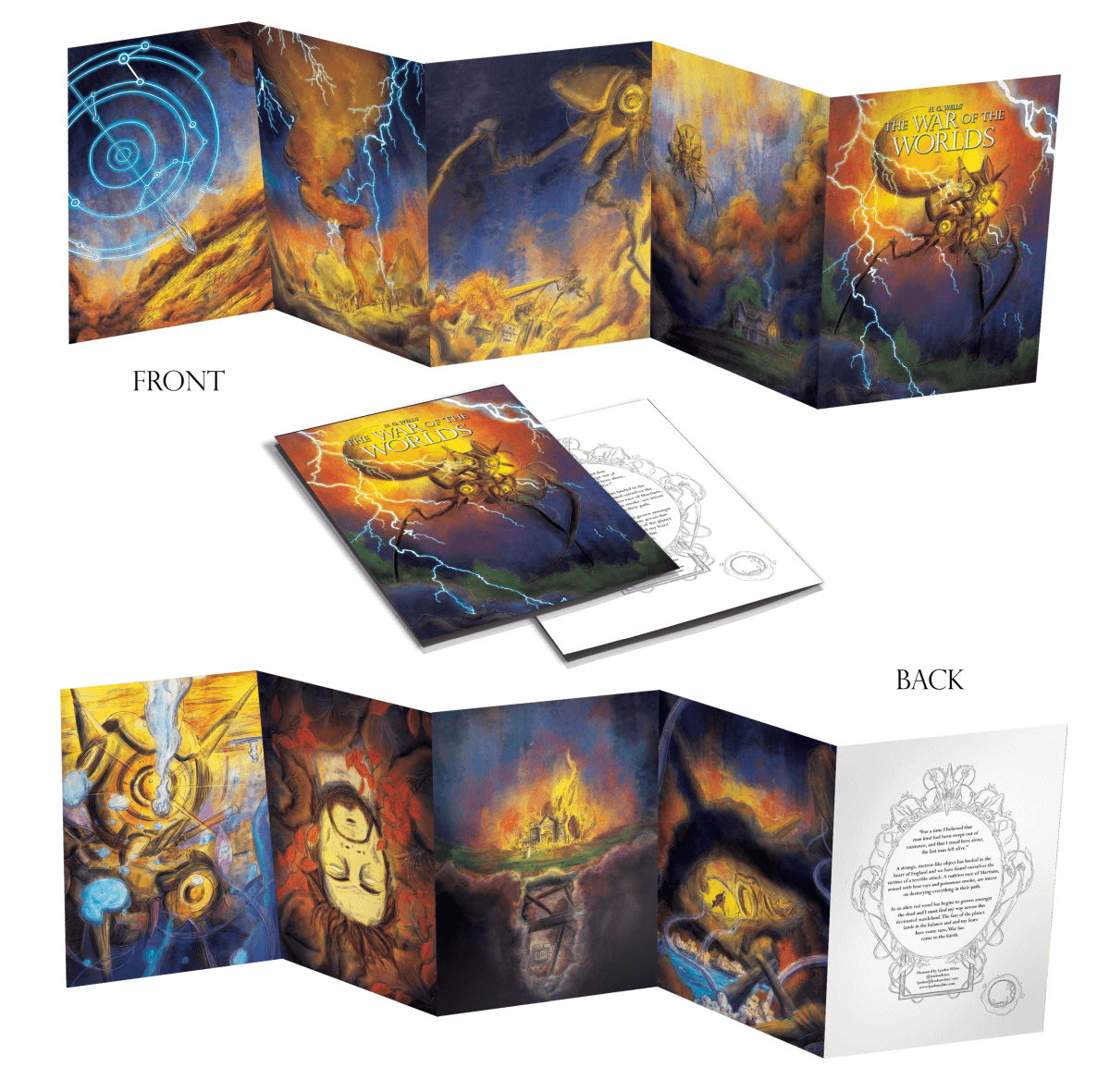 As we have come to expect, the artwork is all-around impressive and captures the story perfectly, making this piece a no-brainer for any fan of The War of the Worlds.
That said, the project's Kickstarter page went live today and has already surpassed its funding goal, but you can still order up your very own copy by contributing before April 11th, when the campaign ends. There are a number of perks available for higher pledges, such as autographs, original sketches, copies of White's other concertinas, poster prints, commissions, and more.
Be sure to check out the full campaign on Kickstarter to get a glimpse at everything being offered and support this project today!