Creator Spotlight: J.P. Willie Has Big Plans for the Horror Genre
The Louisiana native and active duty Sergeant First Class has his sights set on making an impact in the world of horror.
By Chris Morse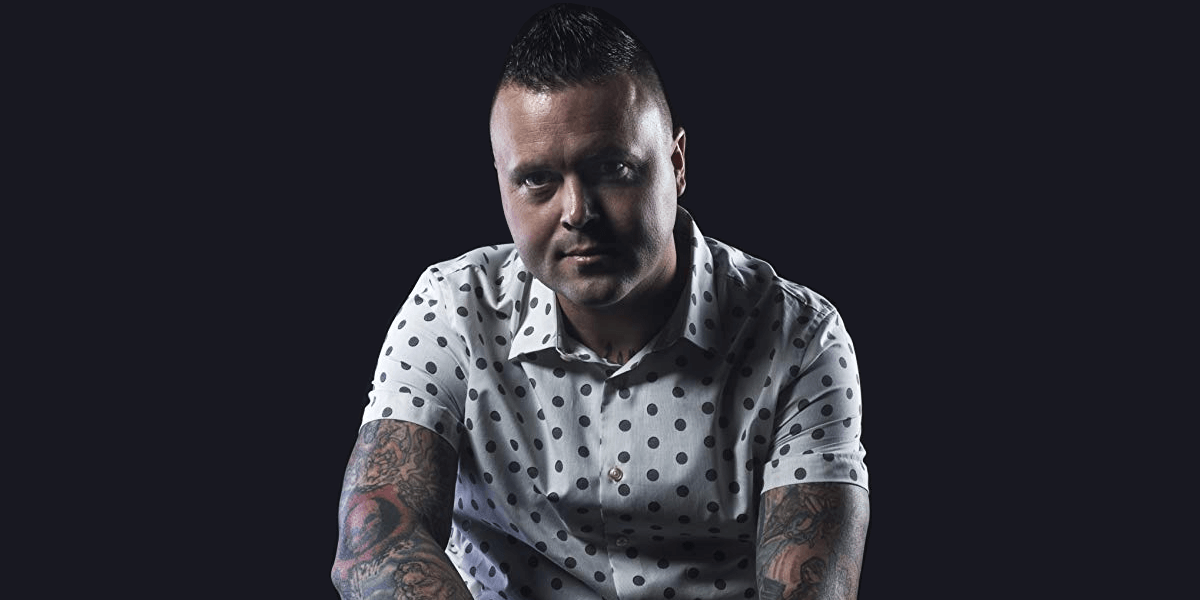 We have recently had the pleasure to get to know an up-and-coming horror creator who won't take no for an answer, so we felt this would be a good time to kick off our new column, appropriately dubbed our official Dead Entertainment Creator Spotlight. In this column, we will be taking a look at independent creators in the world of horror who have great ideas and big dreams. Author and filmmaker J.P. Willie fits the mold perfectly and we get the feeling we'll be seeing his name pop up for a long time.
Born in Louisiana, Willie started on horror at a young age and never lost that passion. He enlisted in the United States Army way back in October of 2000 and has been serving ever since. His full time role in the military and two tours in Afghanistan have not stopped him from pursuing his passion for horror either, as he has since become a published author with two independent films set to be completed soon.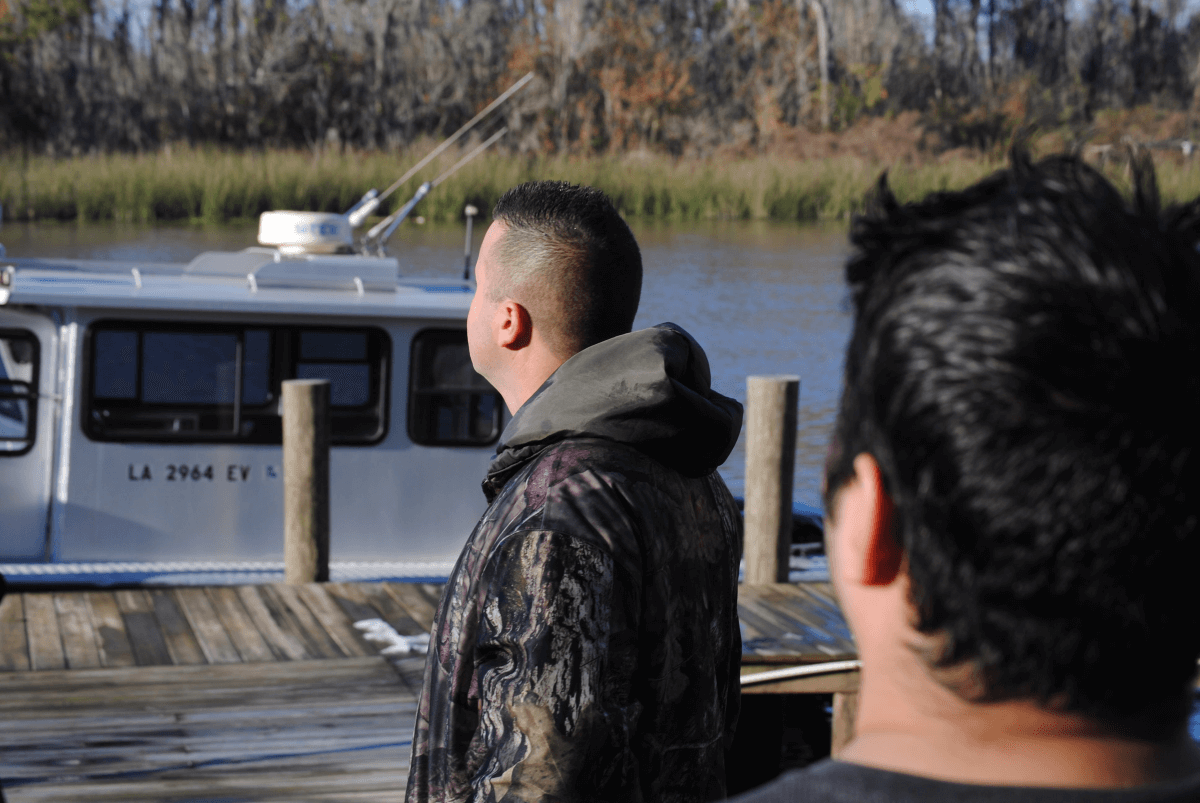 For Willie, it all started with writing. He began his writing career back in 2008 with his debut novel, Blood in the Woods, which was based on true events from his childhood. The book is now available on Amazon in paperback via Hellbound Books after he was finally able to get it published last year. Since then, he's made the leap into filmmaking and went to work on two independent film projects. He had previously explored creating short films over the years, but he was set to move into bigger territory with these.
Crybaby Bridge: A Louisiana Urban Legend, is wrapping filming this month with some reshoots for his other film, Welcome Home Rougarou, scheduled for September. The latter is based on his short story about a local urban legend and you can also find a Kindle edition of it right on Amazon. Both films are headed through post-production with plans on hitting film festivals later this year.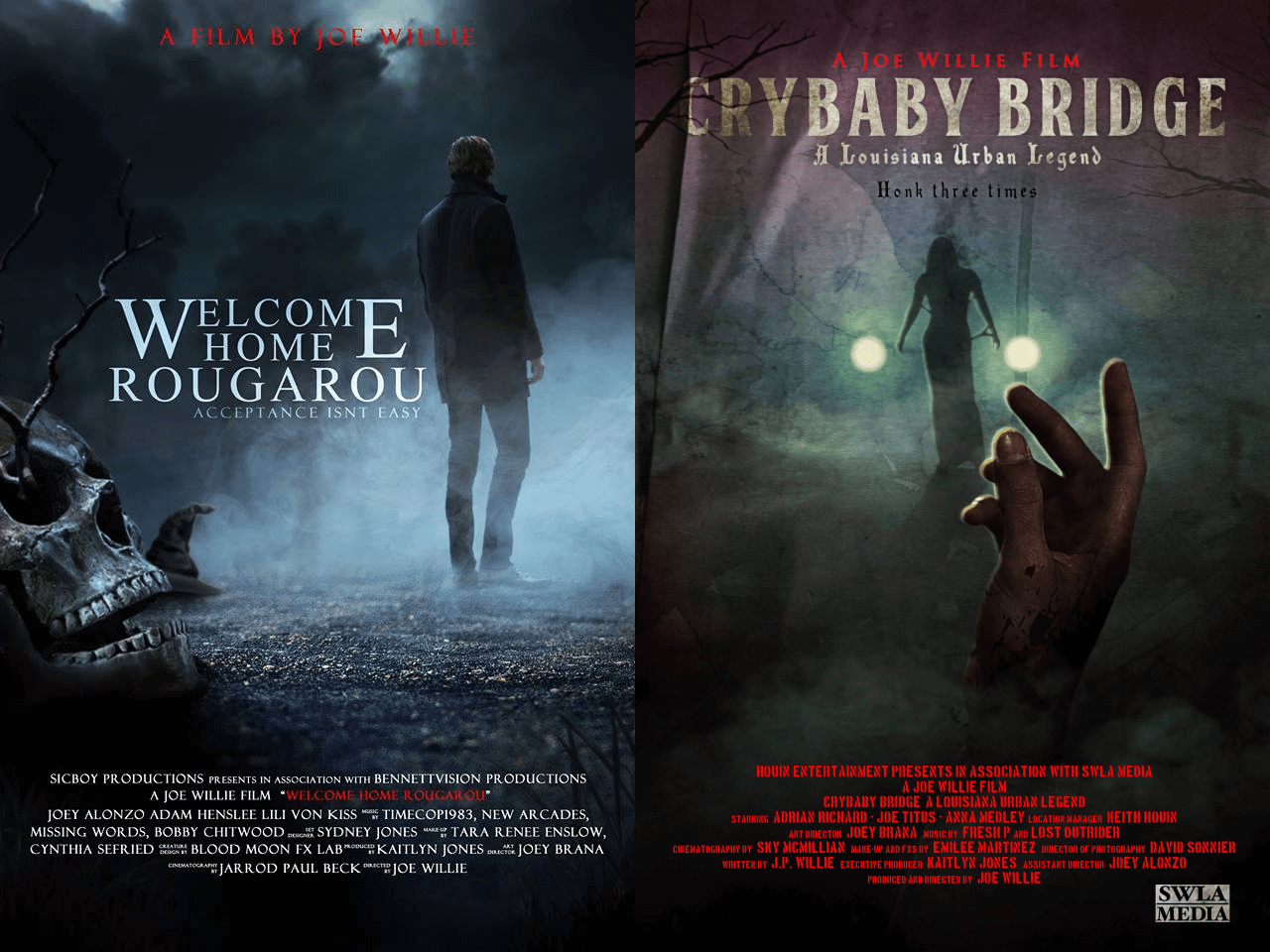 This is a creator with a lot on his plate and he refuses to back down from the challenge. The most recent such challenge is to answer a few questions for us! Not only was he able to share some insight into his life, work, and passion for horror, he was also able to reveal some very exciting news about what he's working on next. Check out the full interview below.

Dead Entertainment: Hello and thank you for answering some of our questions for this creator spotlight! Let's start from the beginning, shall we? After reviewing your work, there is no doubt at all that you have a rarely-matched passion for horror. Tell us about how that started and share with us some of your earliest horror memories.

J.P. Willie: I remember watching Jaws when I was around 7 or 8 years old and, immediately, I became a fan of suspense. I loved feeling my heart beat in my chest, but it wasn't until I was around 10 years old that I fell in love with horror. I recall sitting on top of my yellow slide that was connected to our cheap, metal swing set that resided in our front yard, and I had Bram Stoker's Dracula in my hands. My mother, a lover of horror since The Exorcist, bought it for me from a local bookstore in Hammond, Louisiana. Although the reading was a little advanced for my age, I made my way through the pages and read a line that chilled me to the bone:

[pullQuote-0]

It's crazy how a simple word, or sentence, spoken or written by someone you'll never meet, can change your life. That one sentence transformed me into a horror fan forever.

DE: How has the horror genre shaped your life since then? Do you have any favorite pieces of work, whether they are books or films that stand out for you?

JPW: As a fan of many genres (sci-fi being my least favorite), the love for horror is what lead to me to pursue writing, eventually pumping out a novel and several screenplays. I wanted to bring my creative stories and personal experiences to the masses in hopes of establishing myself as a successful writer. Sounds crazy, right? Well, go big or go home. That's my mentality. Ain't nothing to it but to do it.

As for my favorite books or films, to narrow it down for readers, Pet Sematary is my favorite horror novel and The Karate Kid, to me, is the best film of all-time.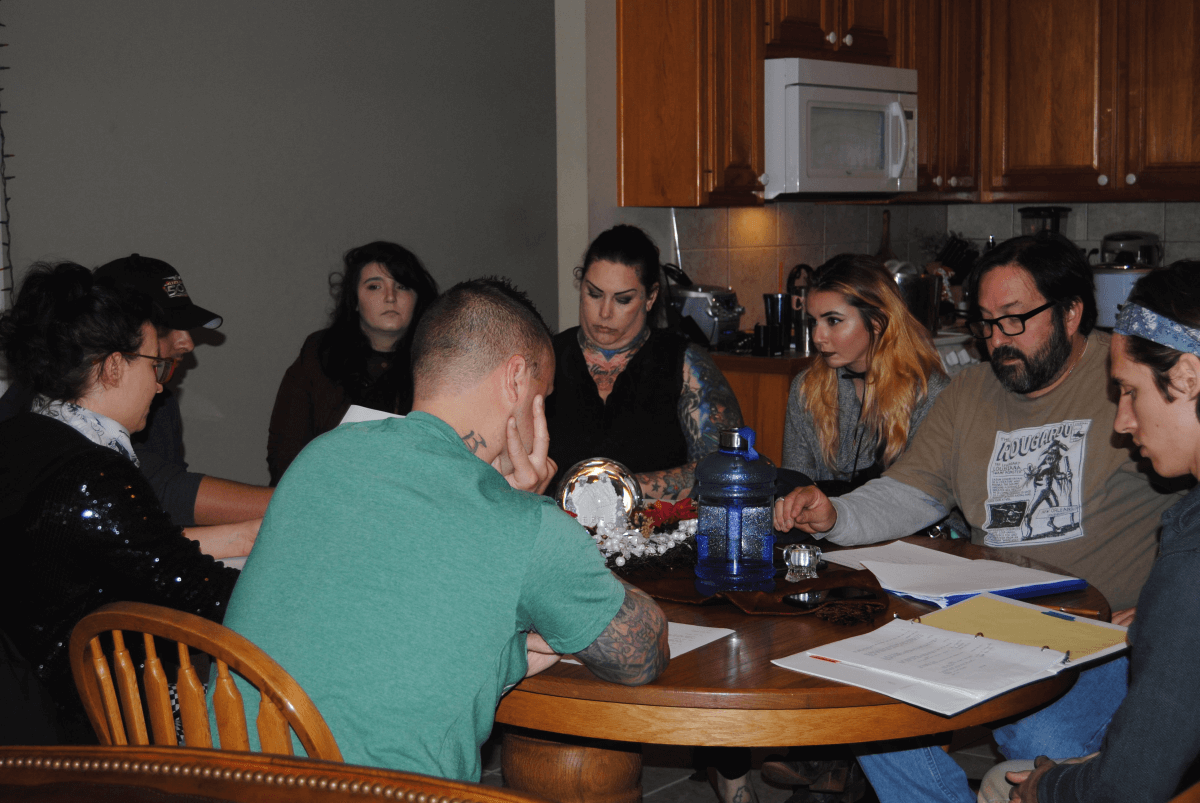 DE: You have been serving in the military since October of 2000, so naturally your debut novel was published during that time. What was it like working on your novel while balancing the Army life and have your experiences shaped your writing in any way?
JPW: Oh, it was difficult. Balancing my family life, as well as taking care of my soldiers and their families, wasn't an easy task, especially while trying to write a novel, but I grew up in the 82nd Airborne Division, and we used to say, "Give me something I can't do." I still live by that.
My experiences throughout my Army career, from the friends I've met to the war-torn countries I've fought in, definitely shaped my writing style. You see, I believe that violence solves everything, and if you read any of my works, or watch any of my future films, you will experience, at several points, an explosive amount of violence. It will come out of nowhere, much like an ambush.
DE: Since then, you've made quite the leap from writing books to producing short films while striving for much more beyond that. Was filmmaking simply the next logical step after publishing a novel or has it been your goal all along to eventually start bringing your stories to life on film?
JPW: I've been making short films since Windows Movie Maker and I developed a love for it then. A good battle buddy of mine, retired SFC Anthony Adetoye, who deployed with me to Afghanistan with the 173rd Airborne Brigade in 2005, shot a military Star Wars spoof (we were basically on Tatooine, so why not?) while we were in the country. We showed it to the platoon and the next day the film was circulating around Kandahar Airbase. Soldiers loved it.
Then, in 2016, we shot a sequel, this time spoofing Star Wars: The Force Awakens with the original cast of soldiers from 2005, because somehow, the Army decided to place our group of ass-clowns at the same duty station, which was Hawaii. It was a reunion of sorts, because for over a decade we'd been scattered across the globe serving our country, separated from one another, so shooting it was very special to me. True story, once we finished the film, I mailed a copy of it to Mel Brooks (Spaceballs holds a special place in my heart), but I haven't heard back from him or his office. Pretty sure he hated it. Lol!
So, as I ventured into writing, finally achieving publication for my novel Blood in the Woods through Hellbound Books in 2017 (it took me 8 years to find a publisher), I decided to step my game up and jump straight into film. Not sure if it was my goal to become a filmmaker, but it happened, and my love for film was always there, just hidden, buried deep below the narrator inside me. I felt that being a storyteller, I could combine both my passions for writing and film, so I gave it a shot. Let's face it, if you're a writer, author, or whatever, you're already telling a story that plays like a movie within a reader's mind. So why not go for it?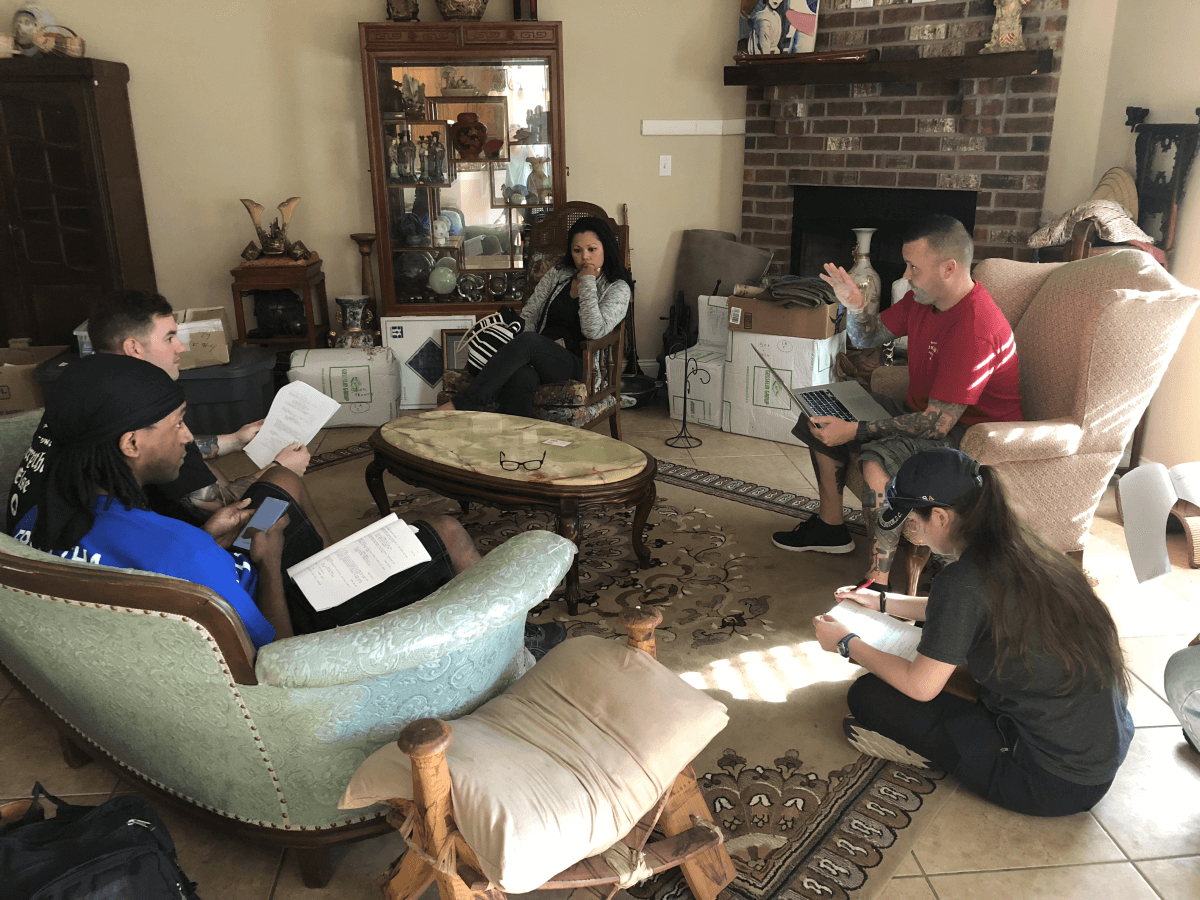 DE: What would you say are the biggest lessons you learned from working on your first short film, Welcome Home Rougarou, that you are carrying over into your second one? We understand that Crybaby Bridge: A Louisiana Urban Legend will be your directorial debut.
JPW: I could write several paragraphs on the lessons learned while making independent films, but I'll say this first: surround yourself with go-getters and meat eaters, individuals that share the same fire as you do. Assemble a reliable crew, one that wakes up every morning and pisses excellence. Respect those that you bring into the project and their craft, because their time and talents are vital to the production. When filming, it's much like being in the military, honestly: one team, one fight.
Everyone should want the best production and film possible, but if they don't, it's best to part ways and quickly. Nothing personal. Lighting and audio, for me, is the biggest happening on set. The individuals responsible for those tasks are the unsung heroes of filmmaking. And lastly, do your research on those you choose to trust with your production, they may not have the same passion, dedication, and work ethic as you do.
DE: Who do you look up to most in the world of horror? Have any other writers or filmmakers influenced your style and work over the years?
JPW: In the literary world, I look up to Stephen King. I mean, who doesn't? He's the man, the myth, the legend, and the master of horror. So many great novels and stories over his career that's captivated millions, I can only dream of achieving such success.
As for filmmakers, I'm a huge fan of Rob Zombie. I love the gritty violence and risks that he takes as a filmmaker, and when he gets hit with criticism in regards to his work, he shakes it off, gets right back up, and feeds the naysayers their teeth. I respect that. I'm learning that in the entertainment business you won't please everyone, and that's okay. Take the risk, know your worth, and kill shit with fire.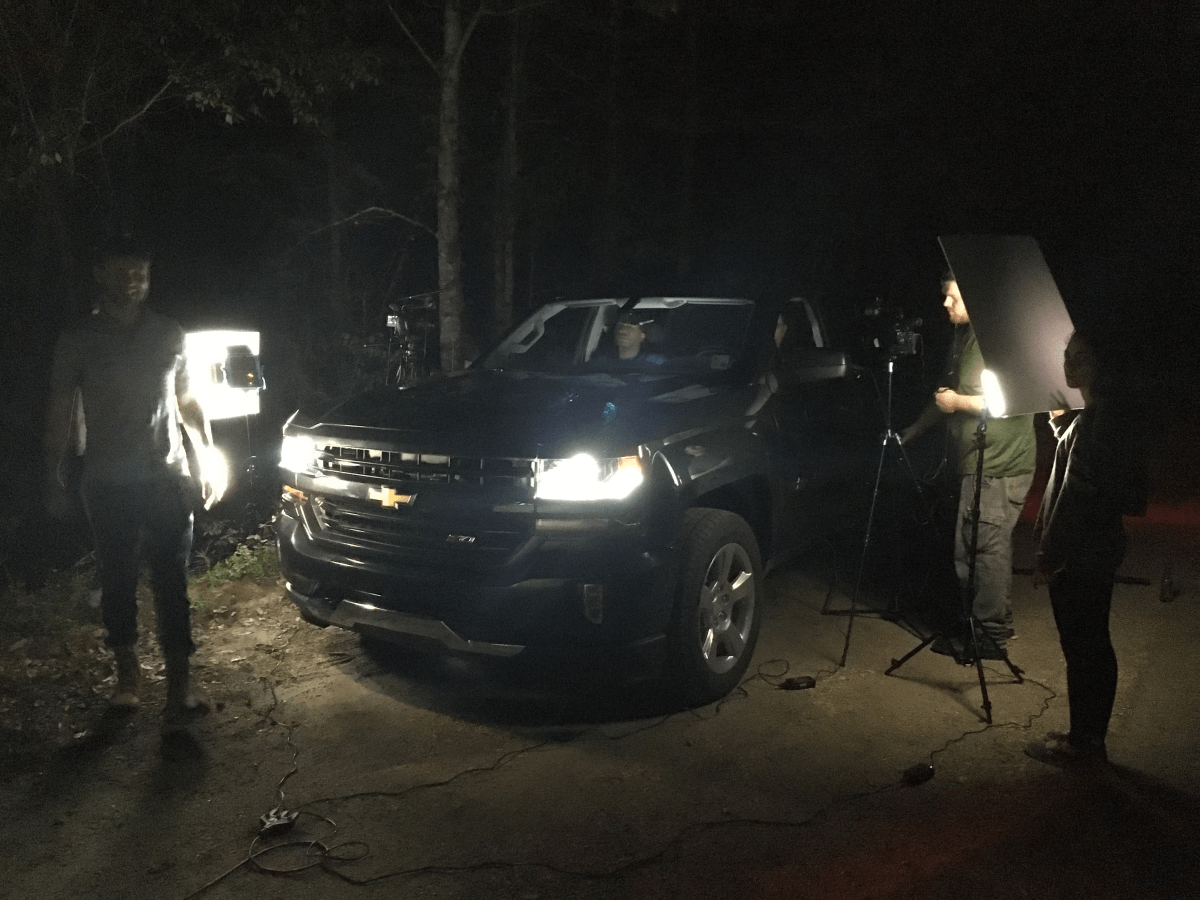 DE: What's next for J.P. Willie? You will be wrapping up your time in the military in a couple of years. Are you planning on kicking your writing and filmmaking efforts into high gear once you retire?
JPW: We wrap filming on Crybaby Bridge: A Louisiana Urban Legend this month and in September I head back down to the bayou in French Settlement, Louisiana to do some reshoots for Welcome Home Rougarou. I really enjoy making independent films, mostly because I have the privilege to work with some of the best people on the planet, and each and every one of them is an expert in their craft. I learn something new every time on set and I appreciate their talents.
I have less than 3 years until I retire from the military and my goal is to become the next new literary name in horror and dark fiction, as well as a respected and honorable screenwriter, producer, and director. I'd love to retire and do something I love for the rest of my life, be it writing novels or film.
DE: Can you give our readers a small preview of a future project? Maybe a character, topic, or theme. Something interesting!
JPW: Well, this article seems like the best place to spill the beans, so here's what I have planned in the near future. I signed a "Dollar Baby" contract and will be adapting one of Stephen King's short stories for film. Remember when I said go big or go home? Time for me to practice what I preach, so come 2019, it's time to put up or shut up.
Also, Blood in the Woods is heading to audio book, so be on the look out for that. Now if I could only get Chris Pratt or Sean Astin to narrate it, then I can die a happy man. Love those dudes. 
DE: Thank you for taking the time to give us a glimpse into your world, and most importantly, thank you for your service in the military. We hope to see your name come up many times in the future.
JPW: No, thank you. It was an honor for me to be here. Catch you on the flip side.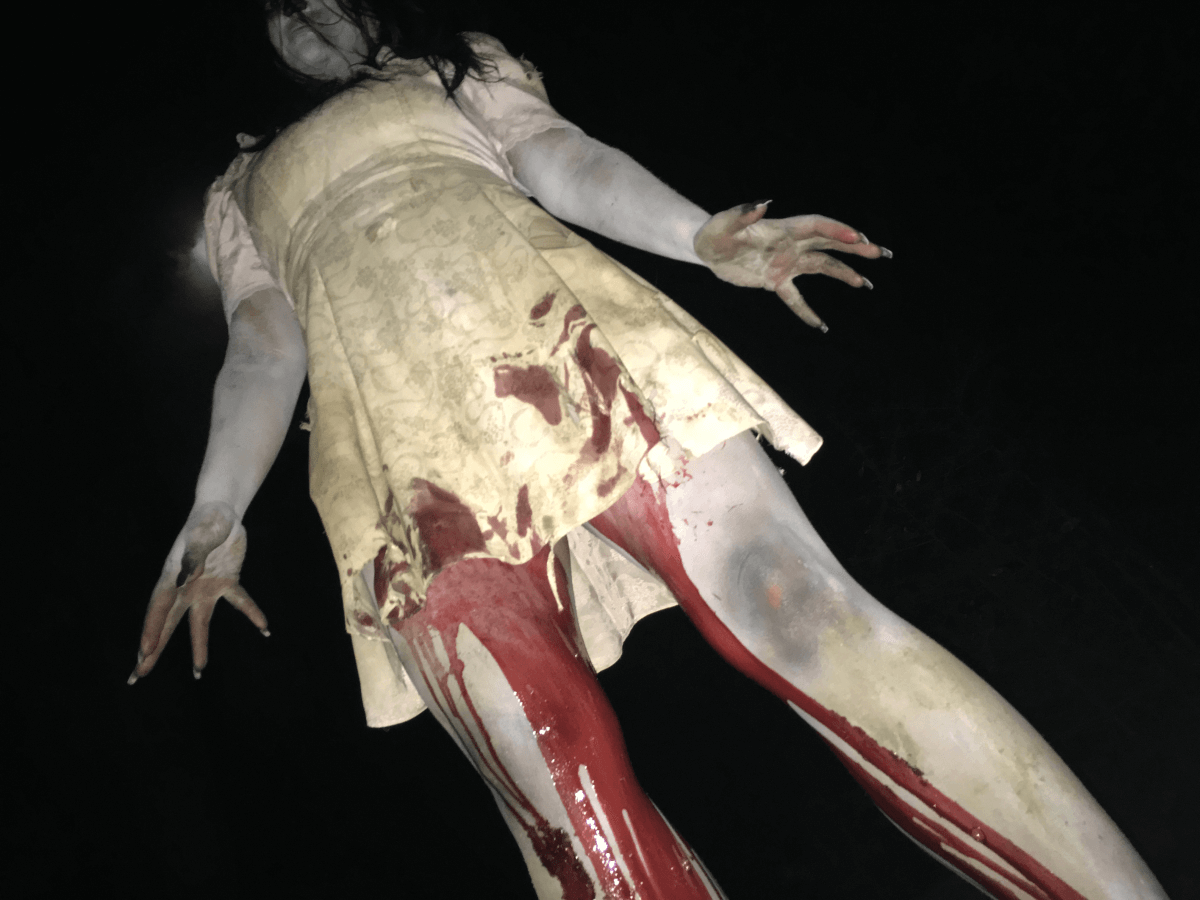 Willie was excited to share with us the news that he will be developing a screenplay and directing a short film based on Stephen King's short story, Popsy, written back in 1993. The contract has been signed and he will be teaming up with up-and-coming Louisiana production company Cupio Media to bring this story to life. We are absolutely excited to see this happen and can't wait to share more as it develops.
As you can surely tell, J.P. Willie is an independent horror creator at the core. He has the drive to bring his ideas to life and the potential to do great things. His time serving in the military is up in less than 3 years and he wants to become a big name in horror as he continues writing screenplays, producing movies, and bringing his ideas to life from the director's chair.
Given what we've learned about him over the past couple of weeks and through our interview, we think that he's going to do great things and we're happy to be here watching his journey just getting started. While you're here, check out the official pages for J.P. Willie and his projects below.
J.P. Willie on IMDb
Official Website
Amazon Author Page
Blood in the Woods on Amazon
Welcome Home Rougarou Facebook Page
Crybaby Bridge: A Louisiana Urban Legend Facebook Page