Cannibal Comedian: Feast on a Look Behind the Scenes of This Freshly-Wrapped Feature
This project comes our way from filmmaker Sean Haitz, whose previous effort, Big Top Evil, featured Bill Moseley.
By Chris Morse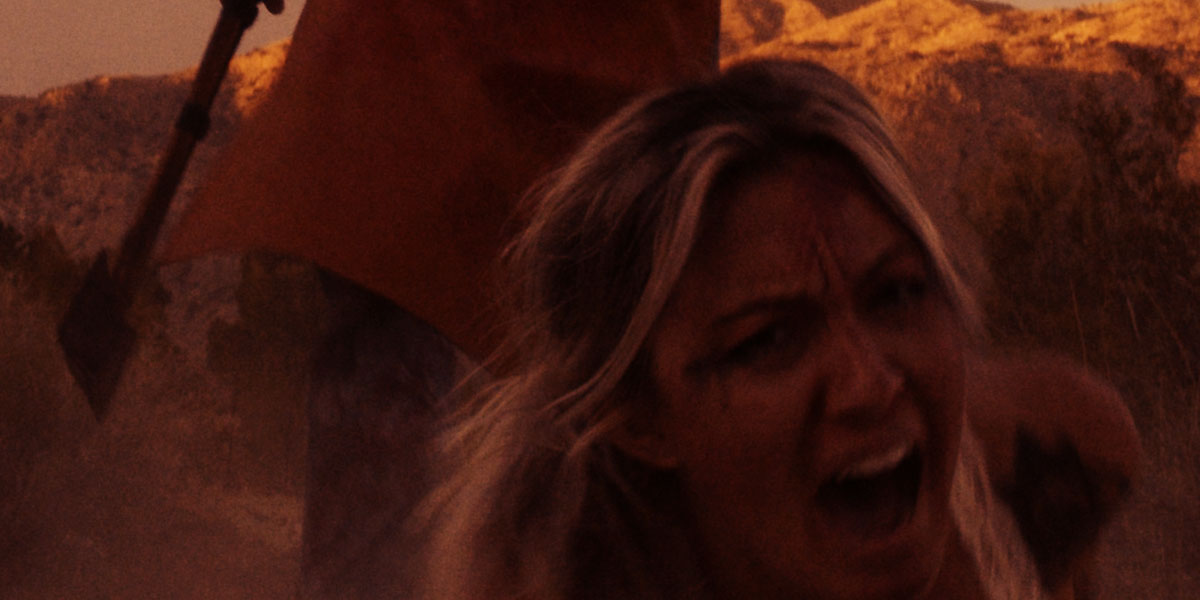 We are checking in this week on filmmaker Sean Haitz (Big Top Evil), whose next horror project gives a whole new meaning to the phrase "starving artist." Cannibal Comedian is described as a film that combines rampaging horror with over-the-top humor in what will surely be a bloody good time. Don't take it from us, though, because production on this feature just wrapped up and we were offered a fresh look behind the scenes at what it's all about. Naturally, we are extending that look to you, the reader, and will be bringing you along for this wild ride.
In case the title doesn't paint a clear enough picture, Cannibal Comedian is about a psychopathic cannibal named Charlie who's fed up with his lack of ambition. In an attempt to satisfy his appetite for normalcy, he tries his hand at stand-up comedy instead. Written and directed by Haitz, the film stars Aaron Prager as the titular killer himself, with Austin Judd and Robert Dunne playing supporting roles.
"We are all excited about this film," said Haitz. "Horror fans are going to EAT it up for sure! The story is original and the characters are colorful! It was beautifully shot! It's got the funny, scary and disturbing cannibalism! We all vibed (cast and crew) so well on set and believe we have something special for horror fans to really sink their teeth into!" (Not to mention some great stand-up comedy!)
Today we have a handful of stills and behind-the-scenes materials, ranging from photos to videos from the set, for you to check out. As you will soon see, this movie isn't shying away from the blood and gore at all, and it's leaning into the comedy side of the story with plenty of cannibal-themed winks to sate your hunger for a laugh ("I am a starving artist but you people really fill me up," "I went out with this girl; not so pretty on the outside. Well, it's the INSIDES that really count!"). Oh, yes, and murder too. Plenty, by the looks of it. Have a look below for your first glimpse at Cannibal Comedian!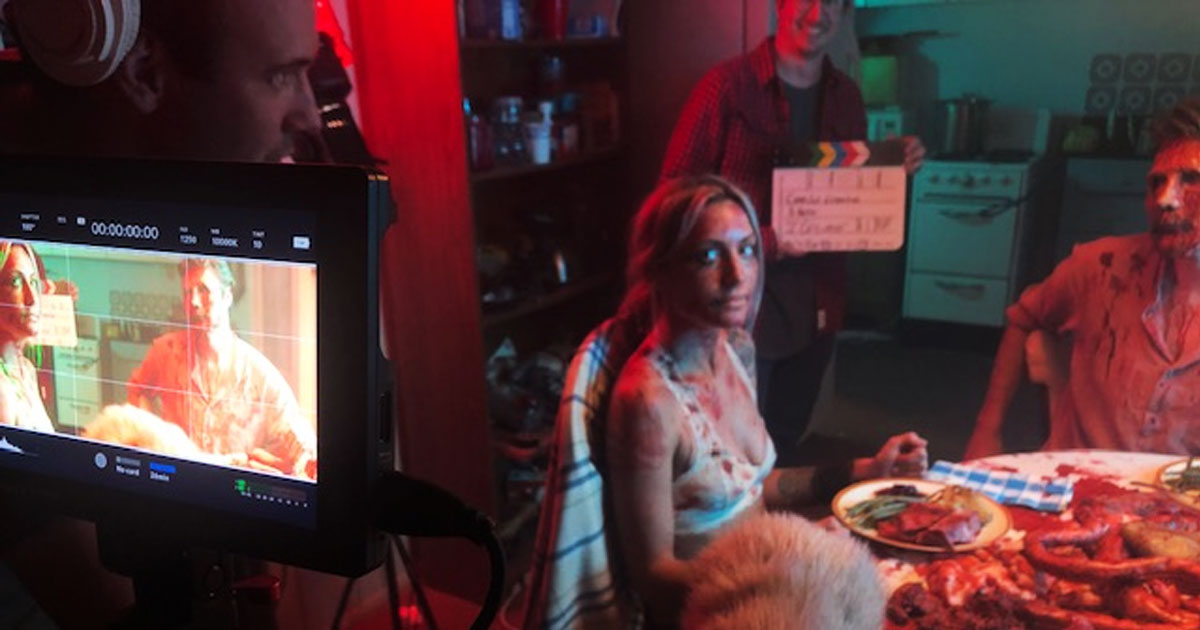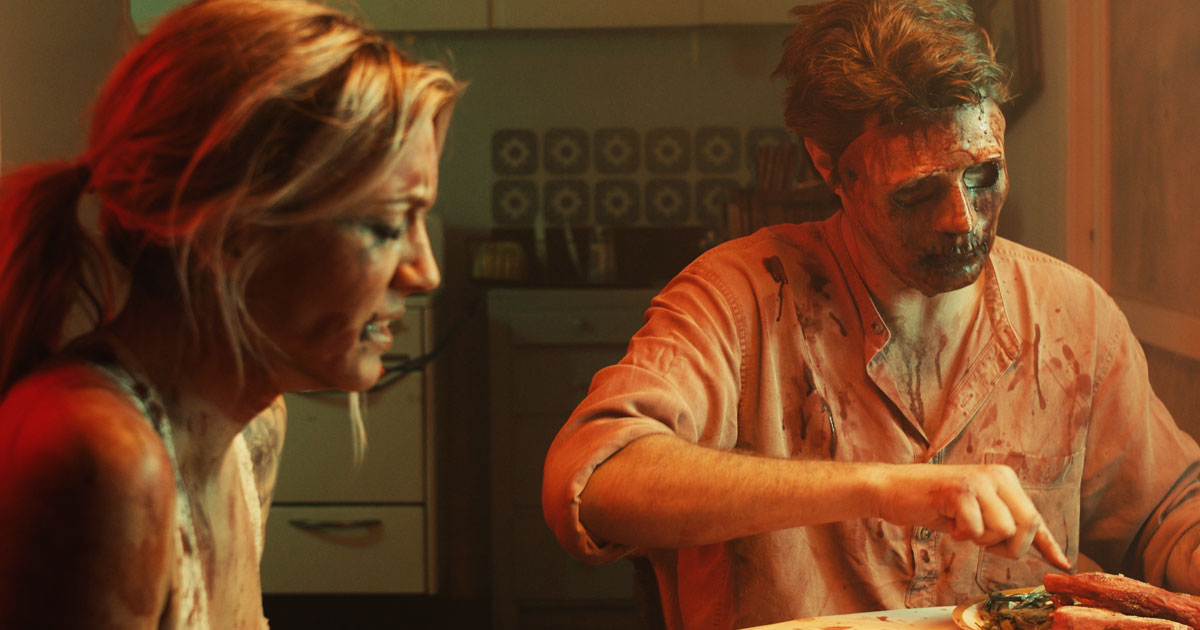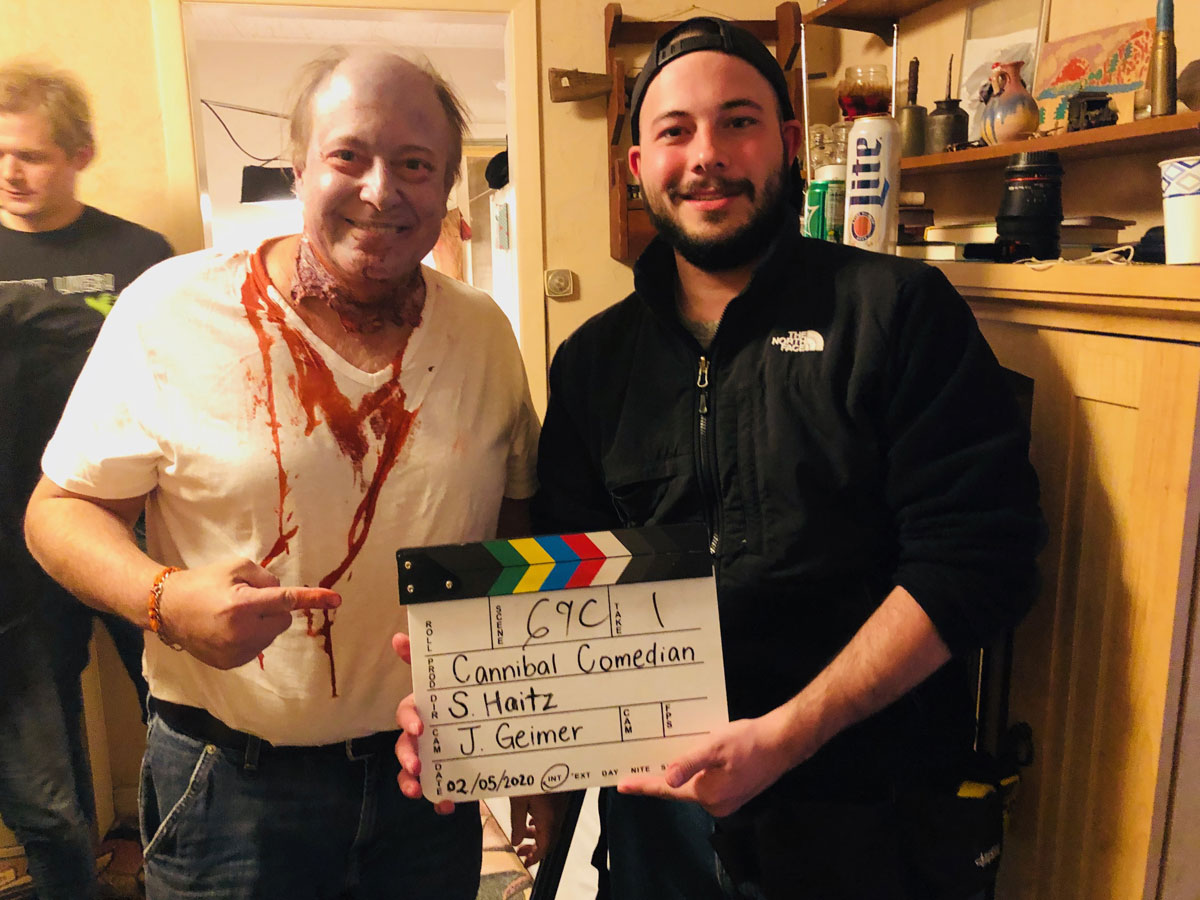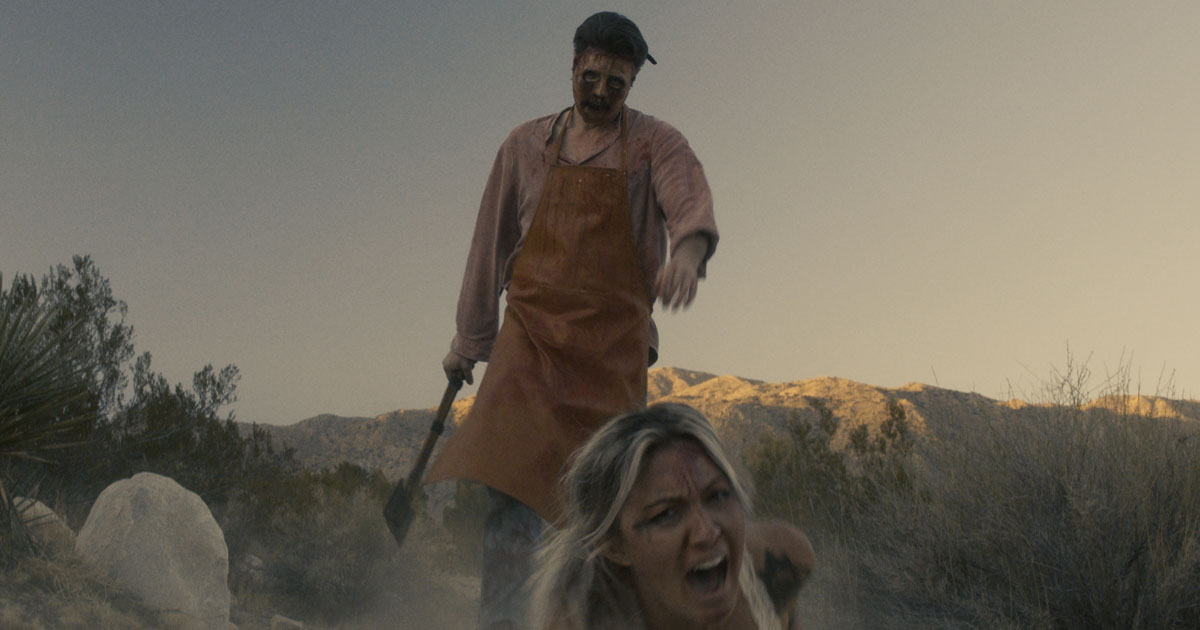 Honestly, that set looks like it was a blast to work on and we love the gore. If this movie is as fun as it looks and sounds, we are going to be in for a treat when it finally makes its debut. Keep your eyes peeled for a teaser trailer sometime in the next month while post-production is underway. From there, we will hopefully see plenty more of this feature ahead.
Sean Haitz is the tirelessly-passionate filmmaker behind this year's Big Top Evil, which he co-directed with Chris Potter, featuring actor Bill Moseley of 3 from Hell fame. His other notable works include helming 2011's Mangrove Slasher 2. His love for movies and passion for this business started way back when he was young. At 13 years old, he made his first film with friends and family called Swamp Zombie.
We'll be sure to provide updates on this project here on Dead Entertainment. Stay tuned!