Full Details Announced for the Rock Horror in Rio Film Festival
The event is set to kick off later this month and is aiming to be an international celebration of all things horror and rock & roll.
By Chris Morse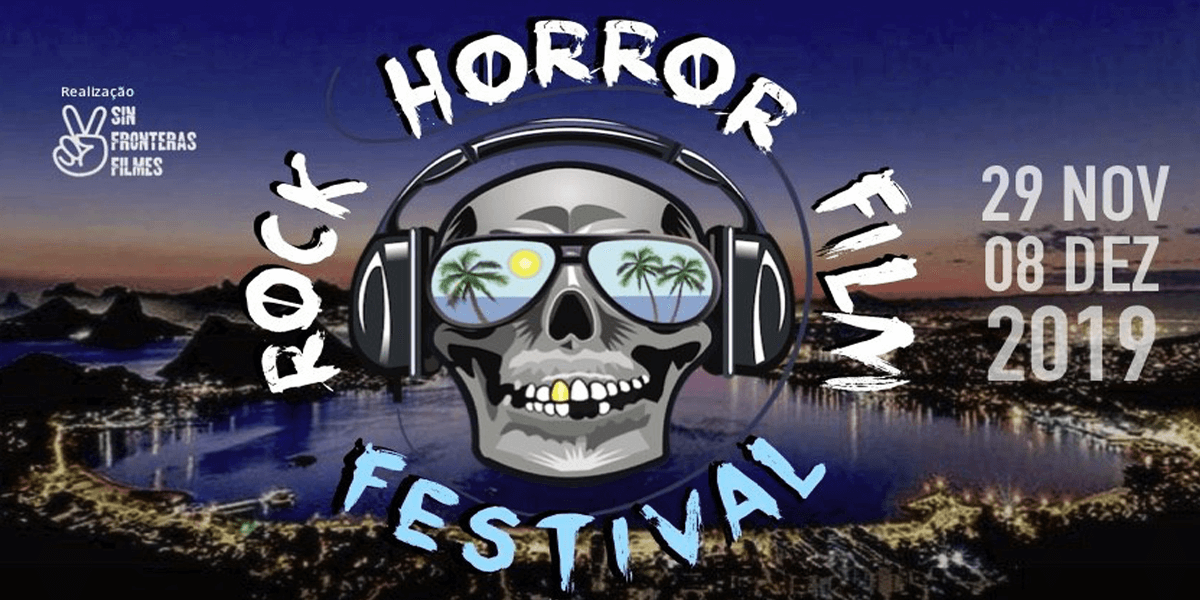 Today we are following up on an upcoming international film festival we discussed earlier this year, Rock Horror in Rio. The event blends together two of our joys in life: the horror genre and rock music. Over the course of 10 days, the festival will bring a selection of 53 films from 12 countries spread across the horror, suspense, fantasy, and sci-fi genres, including some animated work as well.
The official dates and venues were also revealed with the event taking place between November 29th and December 8th in Rio de Janeiro. The locations are the CineStar in the Casa da Cultura Laura Alvim in Ipanema, the Cinemateca do MAM in the Modern Art Museum in Flamengo, and the Reserva Cultural in Niterói. All in all, Rock Horror in Rio is promising 10 days of fun, cinema, rock, and plenty of screaming.
Since we last mentioned this event, it has expanded to five different categories of Sinister Features, Bizarre Shorts, Haunted Brazil, Macabre Shorts, and Pills of Fear, each offering their own flavor so there is bound to be something for everybody to enjoy. Among the features being shown are Ambition from A Nightmare on Elm Street franchise producer Bob Shaye (watch the trailer here), Chimera out of the United Arab Emirates, Spain's very own Rocambola, and Beneath the Trees from Great Britain.
As you can see, Rock Horror in Rio is boasting quite a robust international selection of genre offerings that should make it a great time for all. Aside from the film screenings, the event will also include additional activities and events such as roundtable discussions, cinema meetings, happy hours, tours, and rock nights, which will soon be announced over on the event's social media channels.
For the full selection of films and addition information, be sure to bookmark the event's official website while you're at it. You can also check out a trailer for the festival, which includes glimpses at some of the various films and shorts that will be featured throughout the 10 days of fun. Give that a watch just below and stay tuned to Dead Entertainment for all of the latest in the world of horror.