Cthulhu is Calling, and it is Awesome
UK comic artist Lyndon White's new concertina is a masterpiece.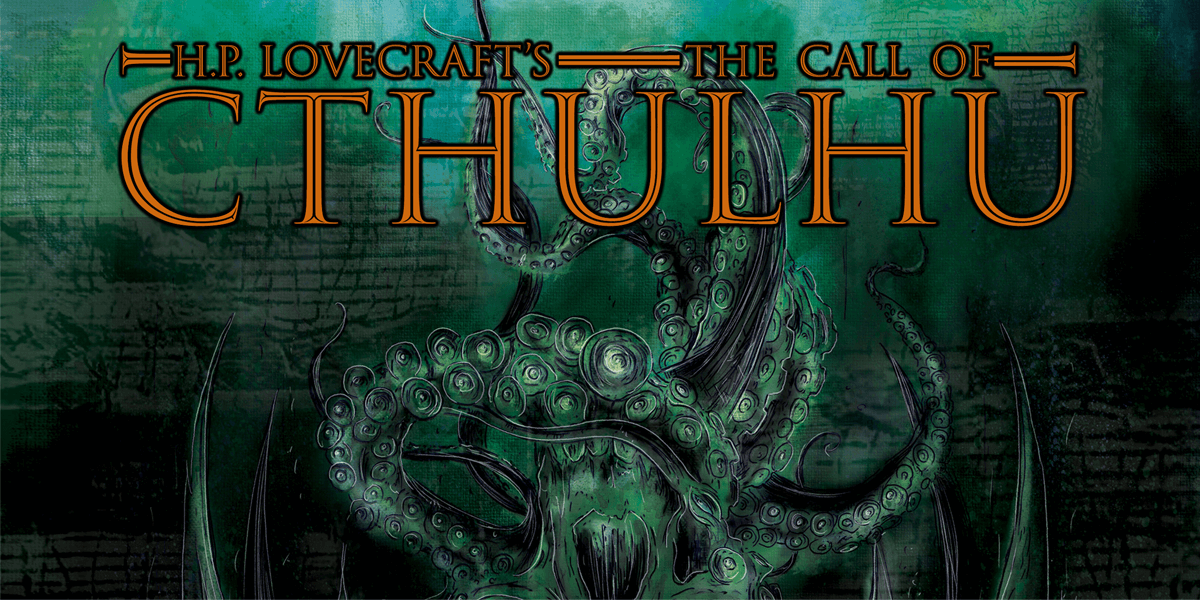 Recently Dead Entertainment was approached by UK comic artist Lyndon White in regard to his newest concertina adaption of H.P. Lovecraft's The Call of Cthulhu. When asked by the website boss about writing this very article, I absolutely couldn't refuse. Now, you may ask, what is a concertina?
Explained in his Kickstarter video for the project (which was already successfully funded within 3 hours of launching, mind you), a concertina is a small art book/graphic novel made up of 10 images that tell a story through imagery rather than words, an awesome medium for The Call of Cthulhu's story. Lyndon did all of the work on The Call of Cthulhu on his own before initiating his Kickstarter funding, only to cover costs and printing for the final products.
In White's concertina we follow the story of Francis, the inheritor of his late uncle's, work. The professor's collection contains evidence of a cult that worships Cthulhu.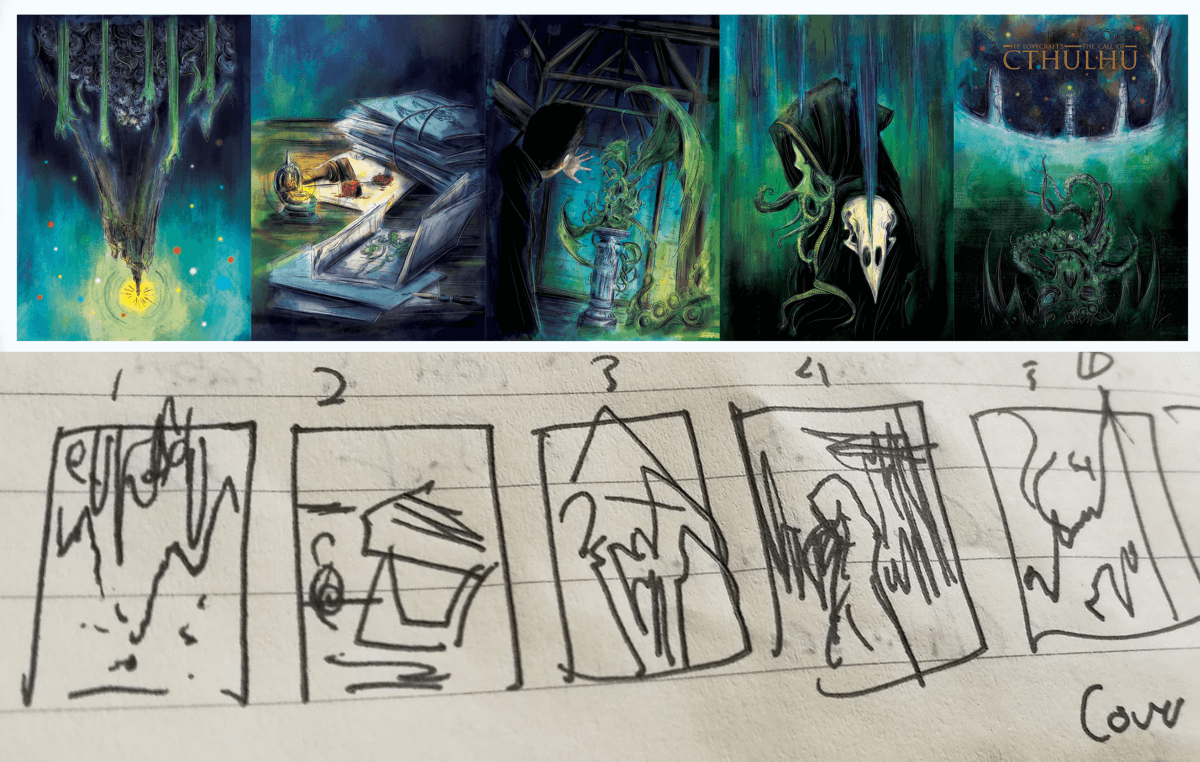 As your eyes follow the beautifully-depicted story through each of the 10 pages, the imagery becomes more and more distinctly Lovecraftian. White does a wonderful job of staying true to telling the entire story of how Francis slowly succumbs to the madness of Cthulhu. The creator was so kind as to provide us with some awesome, exclusive, sketches from his own personal journal below. These small sketches are used to paint the stories that are portrayed here, as well as his other concertinas. His use of digital and traditional media is a well-balanced portrayal of his vision and skill as an artist.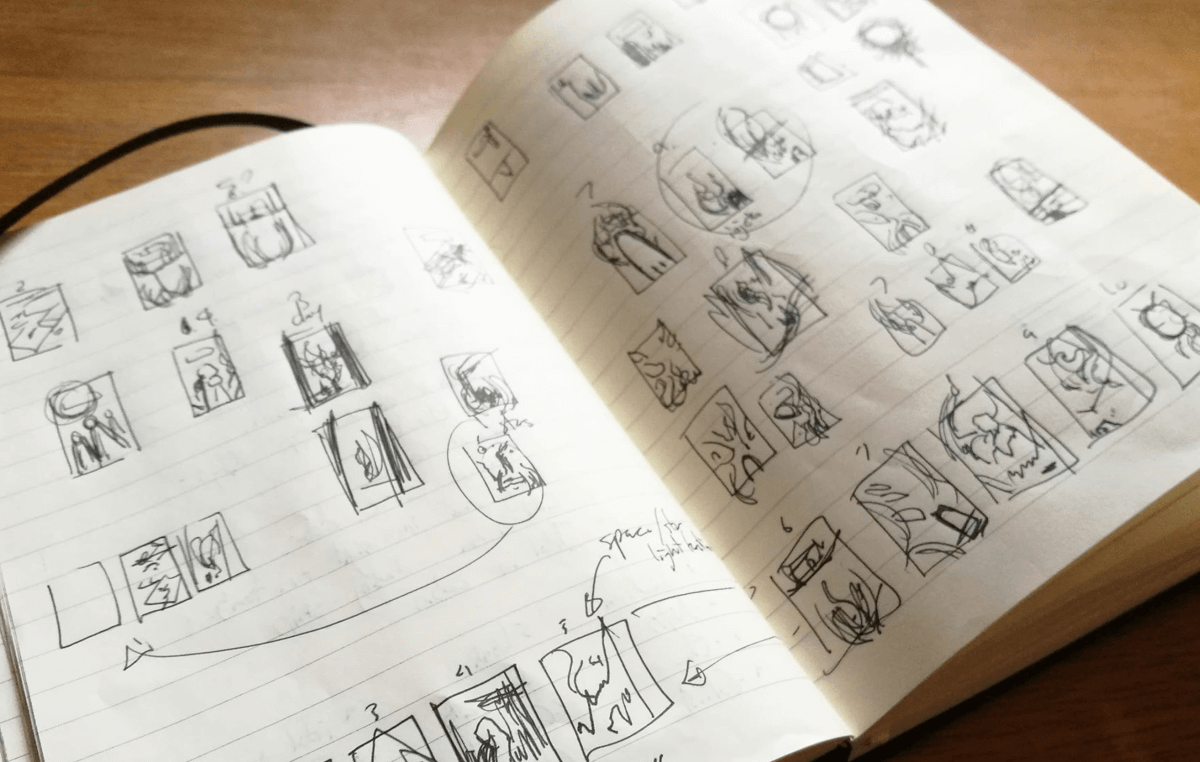 White's work on The Call of Cthulhu is absolutely breathtaking in the intense detail of its lines and colors, a true testament to his unique style and color choice, being that he is partially color-blind. Oh, also, it isn't his only concertina. White has given justice to other classic horror tales as well such as Bram Stoker's Dracula and Dante Alighieri's Inferno. Check out the covers for these two concertinas below.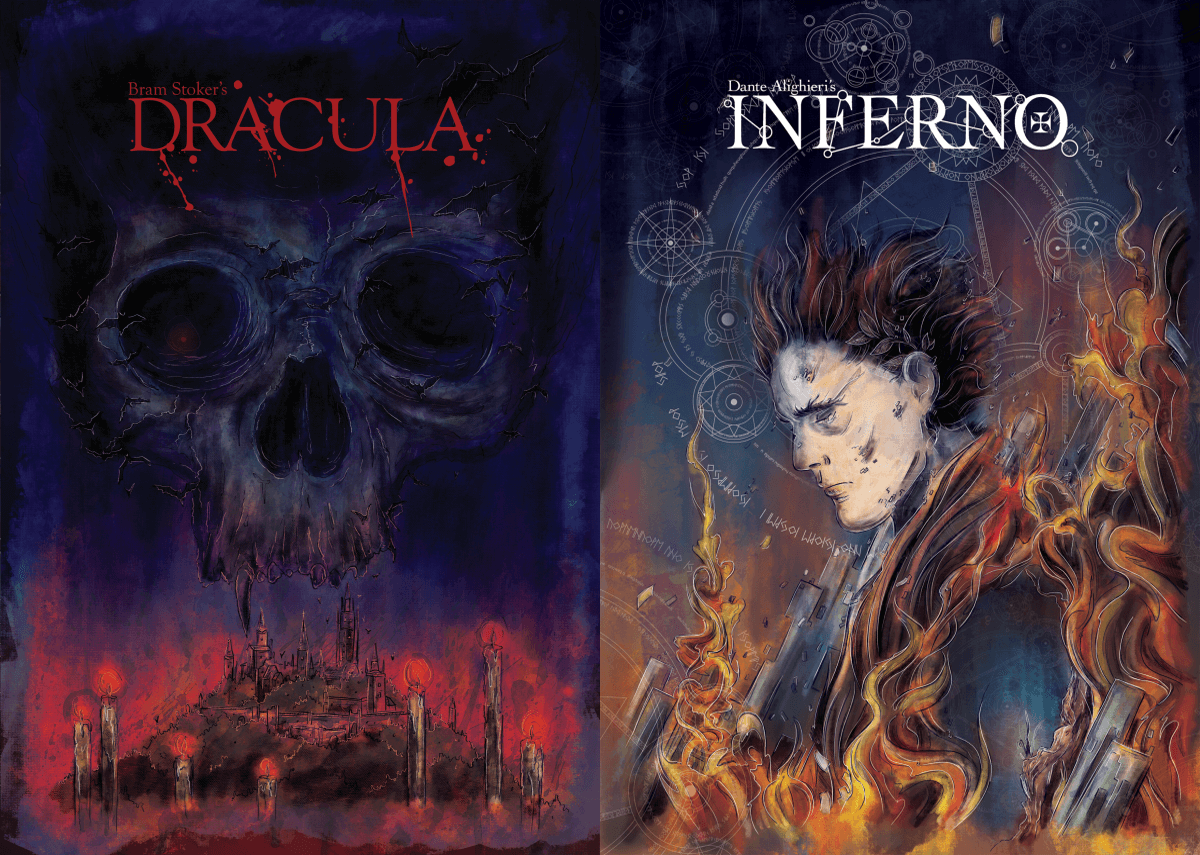 Having the opportunity to write an article on White's The Call of Cthulhu has been a great pleasure to me. As a fan of Lovecraft's twisted visions myself, I can truly appreciate what he is accomplishing in his concertina. If you're interested in owning a copy of this masterfully-crafted piece of artwork, head over to his The Call of Cthulhu Kickstarter for different options.

If you become as taken by his art as I have, you'll be happy to know that he is currently working on a 4-part mini-series called Mandy the Monster Hunter. A huge thank you to Lyndon White, again, for providing us with some amazing exclusive images and for allowing us to do his work justice. Lyndon White's The Call of Cthulhu adaption is Certified AWESOME.

[pullQuote-0]