Ryan Murphy Reveals New Photo of the Coven in American Horror Story: Apocalypse
Here's a look at Stevie Nicks joining the witches on set once again.
By Chris Morse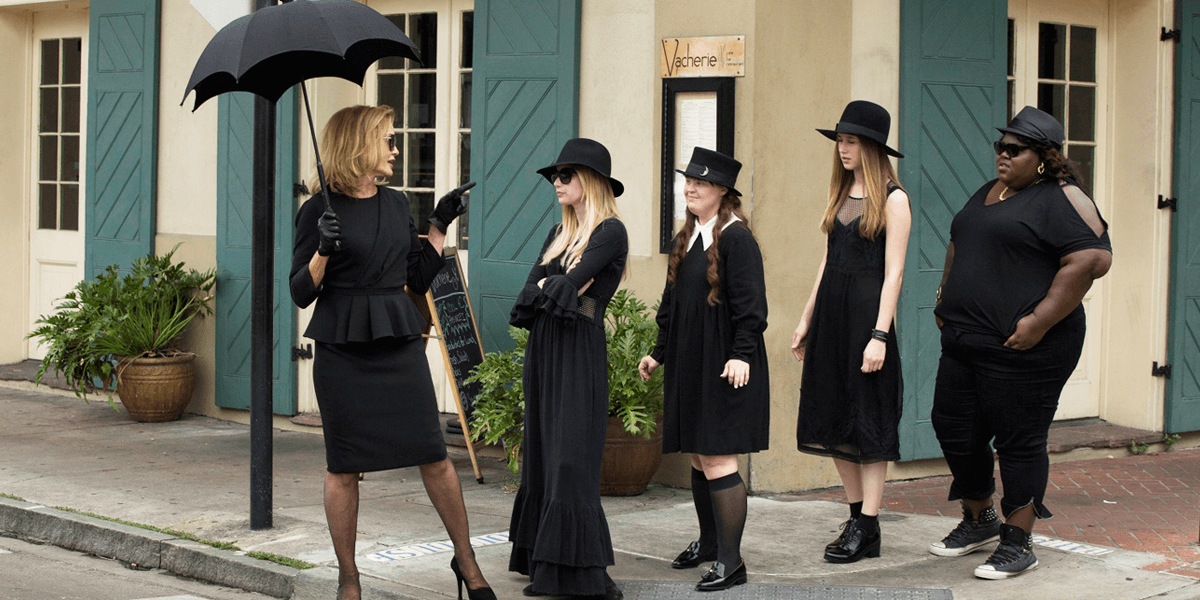 We have had no shortage of teasers for the upcoming season American Horror Story, but most of those previews have so far not shown anything directly from the show. Instead, they've been the series' trademark vague style, showing creepy clips that are loosely related to the themes of the new season. Yesterday afternoon, however, series creator Ryan Murphy shared a photo from the set of American Horror Story: Apocalypse, giving us a fun tease straight from the coven.

Joining the group of witches is singer and songwriter Stevie Nicks, who also appeared in Coven back in season 3. Check out the new photo below.

[blockquote-0][scripttag-0]

American Horror Story returns to FX with its next story, Apocalypse, on September 12th.