Ash and the Army of Darkness Are Marching to Your Tabletop
Dynamite entertainment is releasing a board game based on Army of Darkness.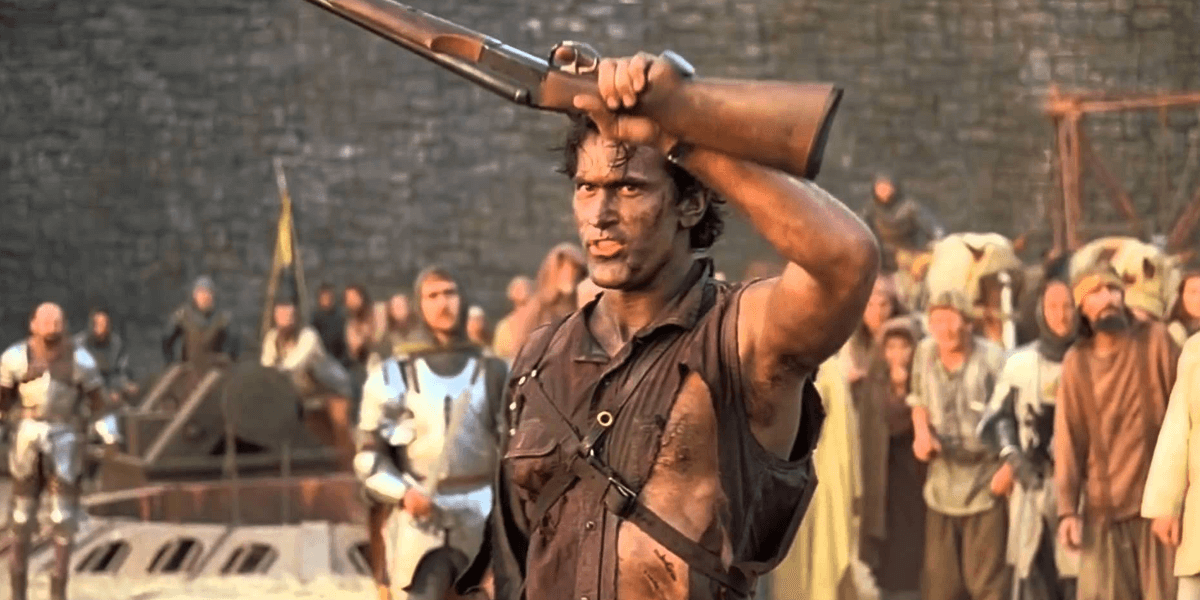 Image via Universal Pictures / CC BY
---
While fans are still likely mourning the loss of Ash Williams, due to Bruce Campbell's retirement following the cancellation of Ash vs Evil Dead, at least the character's legacy will carry on. Dynamite Entertainment has announced that they will be producing a miniatures-heavy board game based on Army of Darkness, the third movie in the Evil Dead franchise.
Players will "take on the role of unlikely hero Ash Williams, the chainsaw-wielding, time traveling S-Mart employee," the game's official plot synopsis reads. "In this multiplayer game, Ash and his allies will lead an army of medieval knights against a horde of unliving Deadite zombies."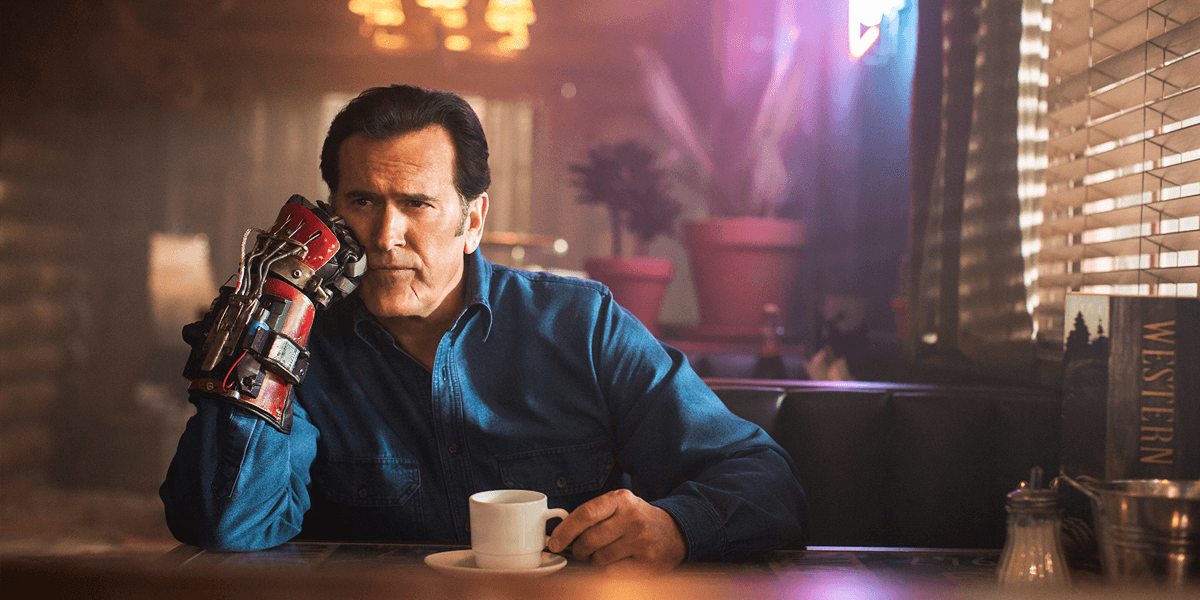 Ash Williams is Officially Retiring
Bruce Campbell will not be reprising his role as Ash going forward.
Read More
Nick Barrucci, Dynamite's CEO, also released a statement regarding the project and what fans can expect.
"Army of Darkness was the first license we signed at Dynamite and it still holds a very special place in our heart. So we couldn't think of a better, more exciting brand to use for our first miniatures game. We can't wait to show tabletop gamers and horror fans what we have planned!"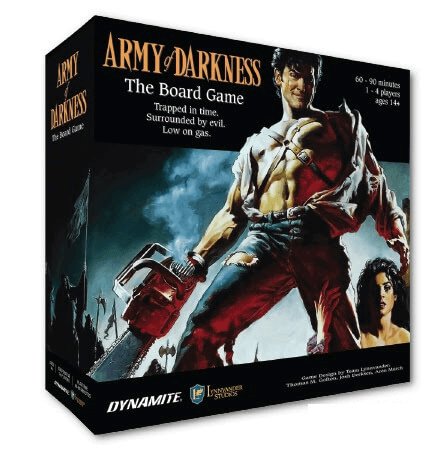 Army of Darkness: The Board Game will be developed by Lynnvander Studios, who have previously worked on Buffy the Vampire Slayer: The Board Game as well as Dynamite's last game, Reanimator. There is currently no known release date and it remains to be seen whether or not the game will go through a round of crowdfunding.
There was previously a different board game based on Evil Dead 2 that was funded through Kickstarter back in 2016 by Space Goat Studios, although the production of that project has come to a halt due to issues with money. As such, the future of that game remains unclear, so board gamers may verywell have a received their only chance to get Ash Williams to their tabletop via Army of Darkness: The Board Game.
What do you think of Army of Darkness: The Board Game? Is it a must-have for your collection or are you afraid it will swallow your wallet (or soul)?