Preview: Mars Attacks Returns with New Trading Card Series from SideKick Lab
The Kickstarter campaign for the retro-style Mars Attacks: Uprising is now live and we have an early look at one of the card packs.
By Chris Morse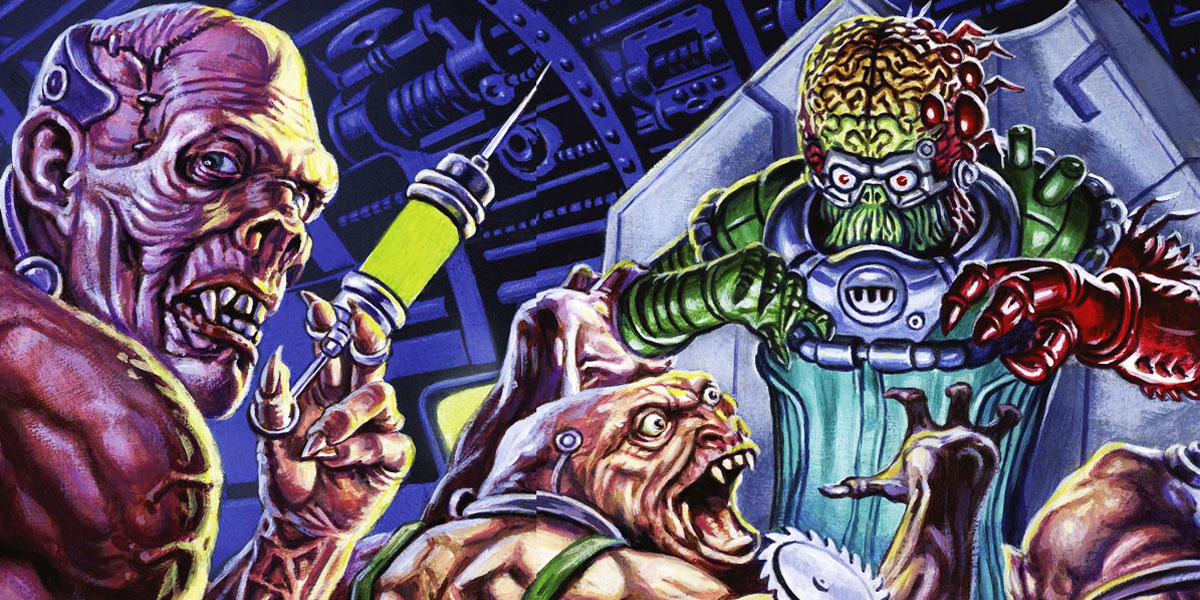 You may remember Mars Attacks from either the cult 1960s Topps trading cards or the 1996 movie directed by Tim Burton. Regardless of which iteration of the science-fiction property holds your allegiance, these Martians are due for a resurgence with the launching of a new Kickstarter campaign from SideKick Lab. Mars Attacks: Uprising is an officially-licensed successor trading card series set to go into production if all goes well with this crowdfunding effort (as of publishing time, it already has!).
This all-new set features fresh artwork from Ed Repka, Carlos Valenzuela, and William Skaar. The imagery and style is very much in line with the original Mars Attacks cards, and should be a blast from the past for collectors who are familiar with them. In fact, you can see for yourself because the fine folks at SideKick Lab sent us a preview pack to open and they did not disappoint. Before we share our impressions on the quality and feel of the product, have a look below for some photos of the cards.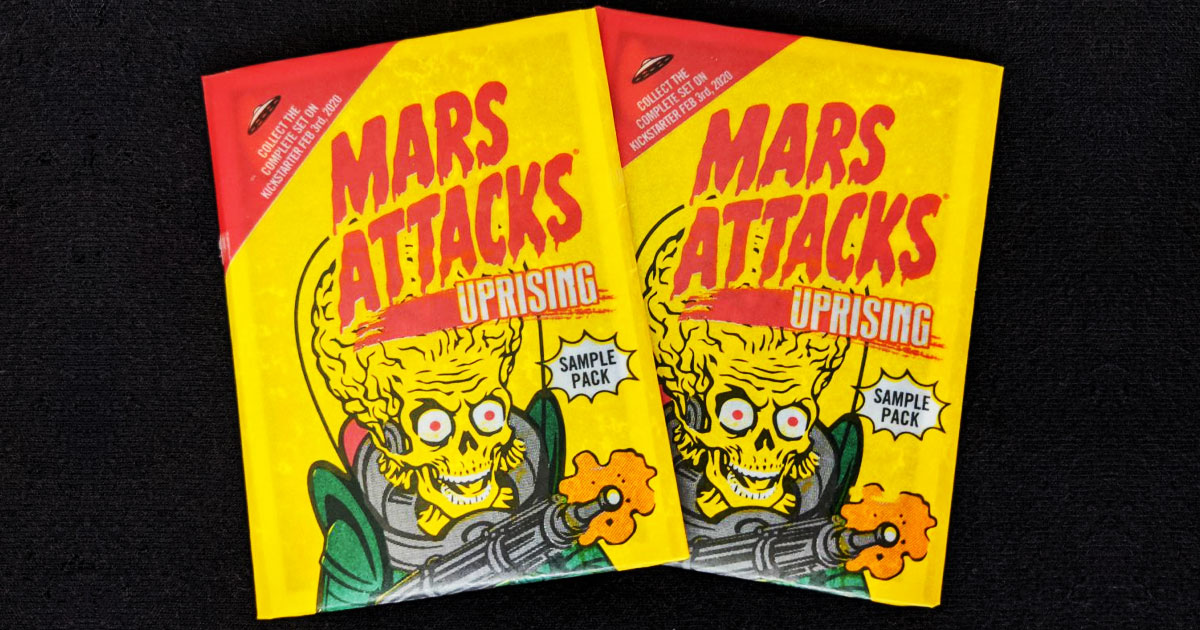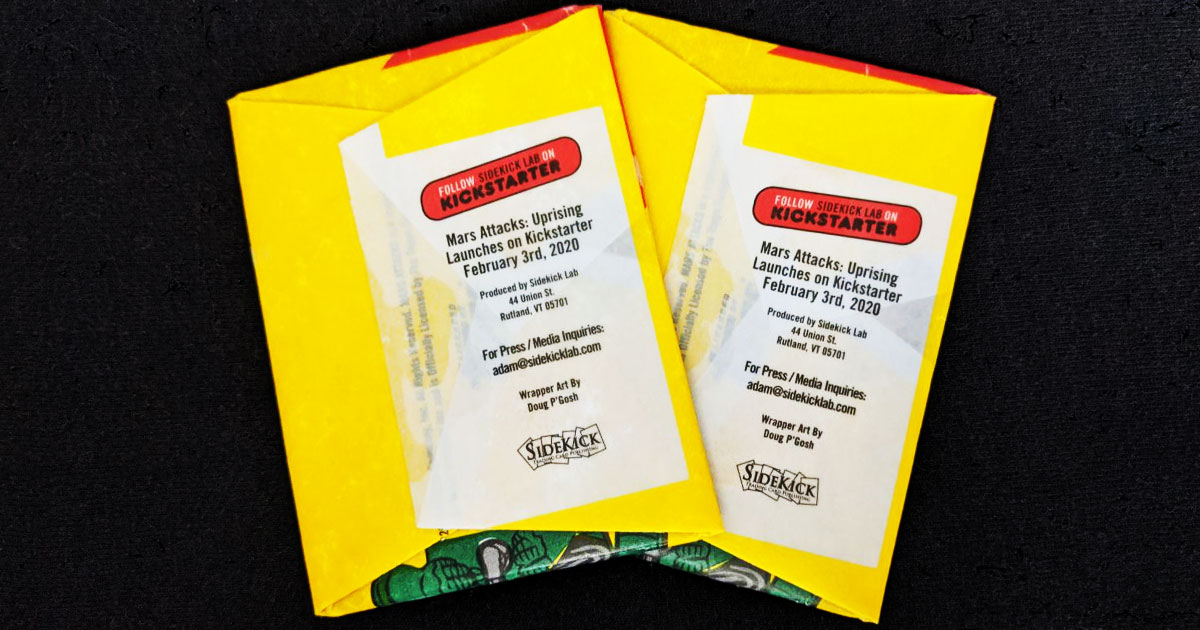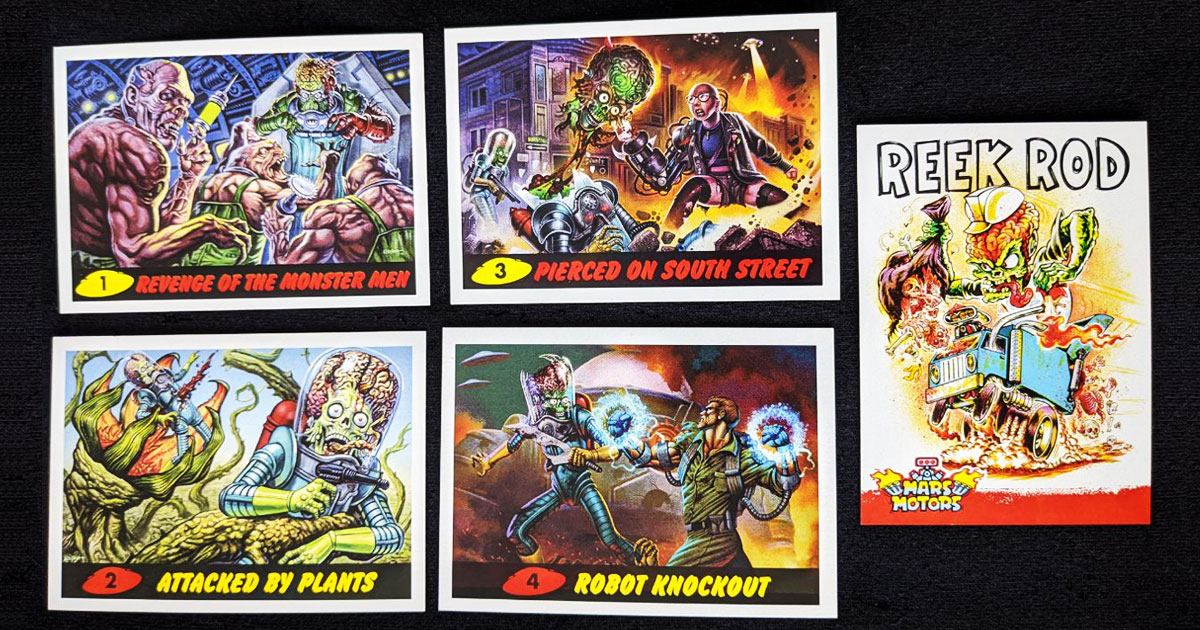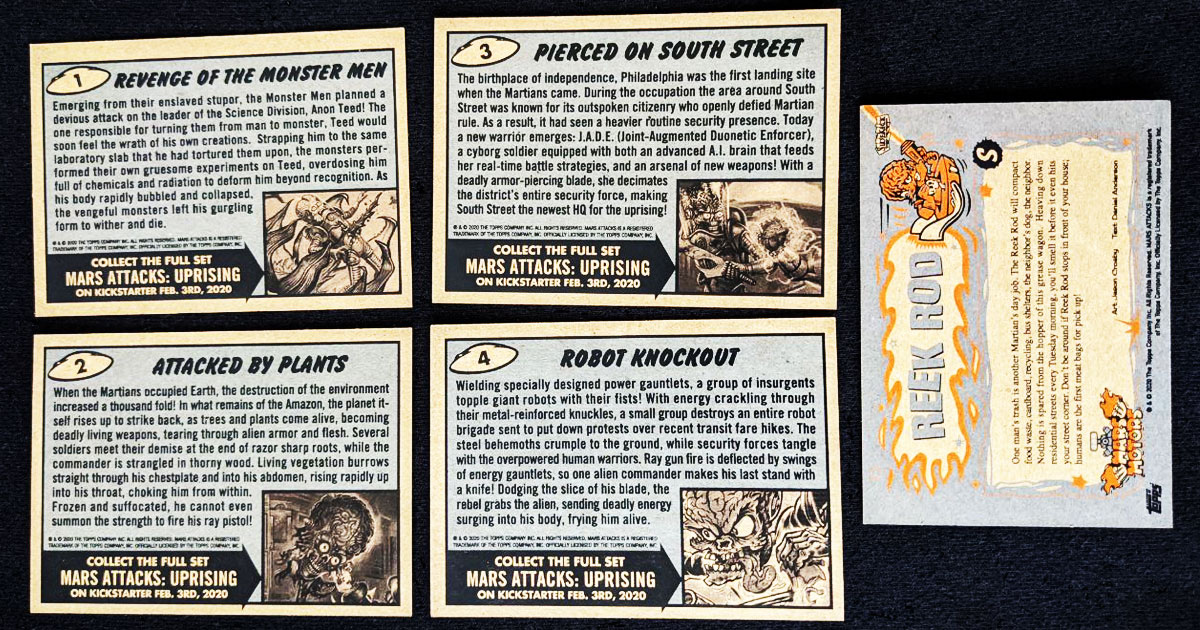 Opening this pack gave us a very distinct retro feeling. From the traditional wax paper wrapping to card stock that feels like it was produced decades ago alongside other classic trading cards, SideKick Lab has put plenty of love into this project and fans who check out the Kickstarter for the full series should feel plenty confident this property is in good hands. The artwork is just fantastic, as are the write-ups featured on the back of each card. We can't help but to look forward to more of this set after checking out the first five preview cards in person.
As mentioned, the Kickstarter campaign for the Mars Attacks: Uprising trading card series is now live and features plenty of perks for those who wish to support its development. Check it out now and chip in a few bucks if you like what you see!