American Horror Story Gets Radioactive in Latest Rumors
Rumors for what season 8 might bring are once again making their rounds.
By Chris Morse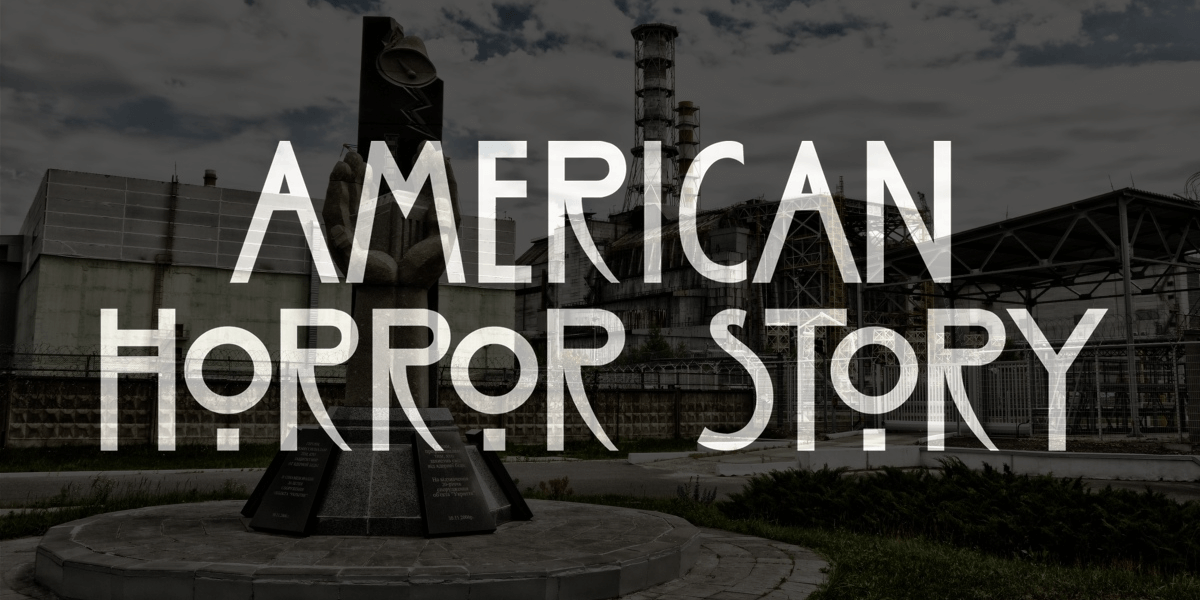 A couple weeks back, we were able to get confirmation of the first cast members officially slated to return for the 8th season of American Horror Story. At the same time, early rumors were swirling that the theme of the upcoming season would be titled Radioactive. In the very same interview where series creator Ryan Murphy announced that Kathy Bates would be returning to the show alongside recent series leads Evan Peters and Sarah Paulson, he was also asked about these rumors.

[relatedArticle-0]

While he naturally could neither confirm nor deny that the new season will be titled Radioactive, since no official announcement has been made at this time, he called the idea was interesting and left it at that. This weekend, the rumors are back in full force as another American Horror Story source came forward with the scoop, this time on social media:

[blockquote-0][scripttag-0]

So where did all this stem from, you may wonder? In terms of any announcements from Murphy himself, the only official word came in the revelation that the upcoming season would take place in the not-too-distant future, hinting that the theme may be a bit of a cautionary tale about the direction the world is heading. It's not uncommon for the writers of American Horror Story to take inspiration from the world around us to blend in themes that cover fears from a more modern, everyday world. Nuclear war is one such fear that has at least been loosely relevant for the past few decades.

Digging a little deeper into these rumors, it looks like the initial scoop came from Reddit, where a user shared some initial information on the upcoming season per her husband's work on marketing for the TV series. While it's certainly plausible for leaks to get out this way, you can check out the post and decide for yourself with the screencap below: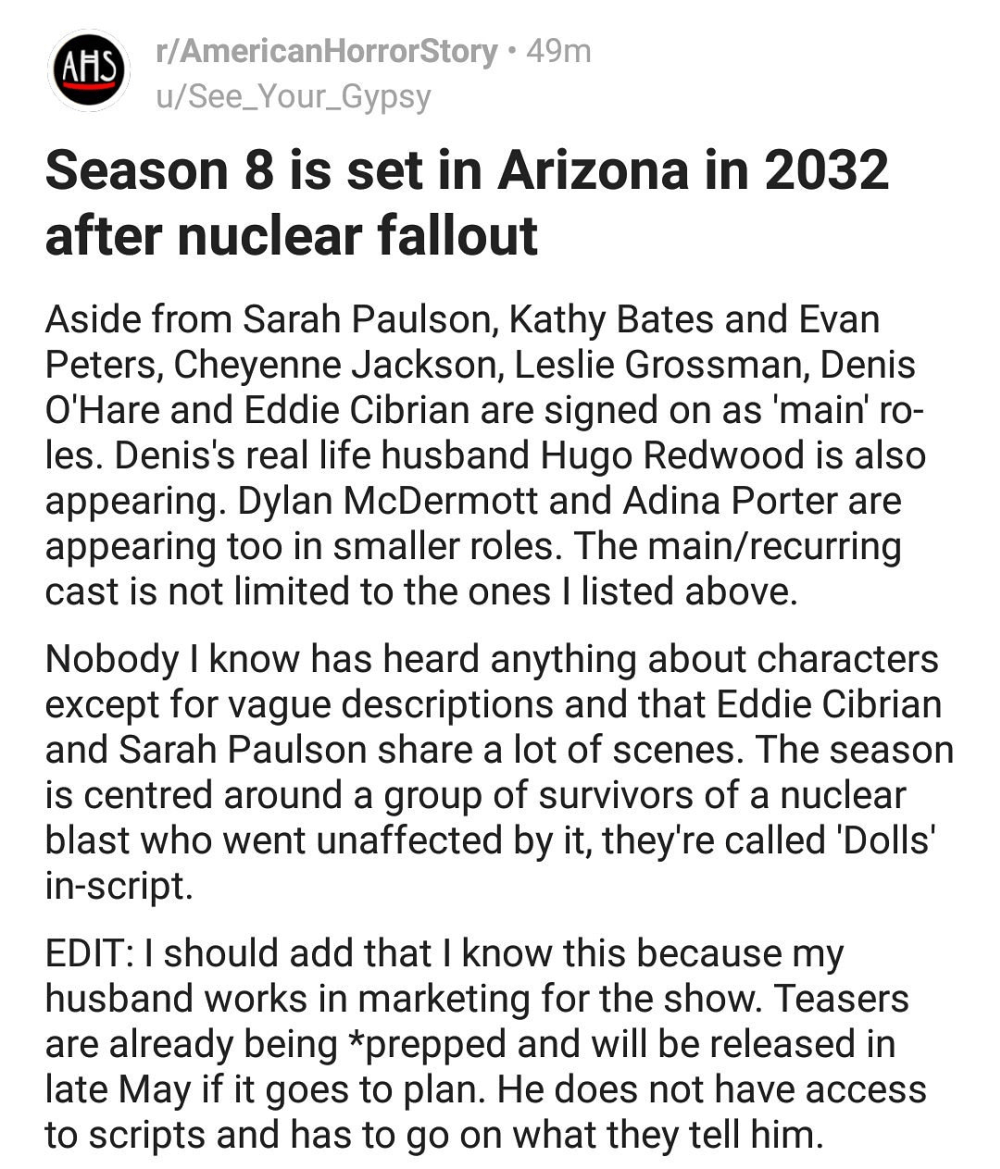 The strongest evidence in favor of these rumors is that the details are starting to get more and more specific with regards to the casting, location, and timeframe of the upcoming season. We may have to wait a month or two to find out if these turn out to be true, but there is certainly enough here to make it worth reporting on. As always with rumors, this could all be completely wrong, but so far this idea is our best guess that does match up with what we were able to confirm previously.
Whether or not it's time to get Radioactive, American Horror Story will be returning later this year. We'll have much more on this in the coming weeks and months.